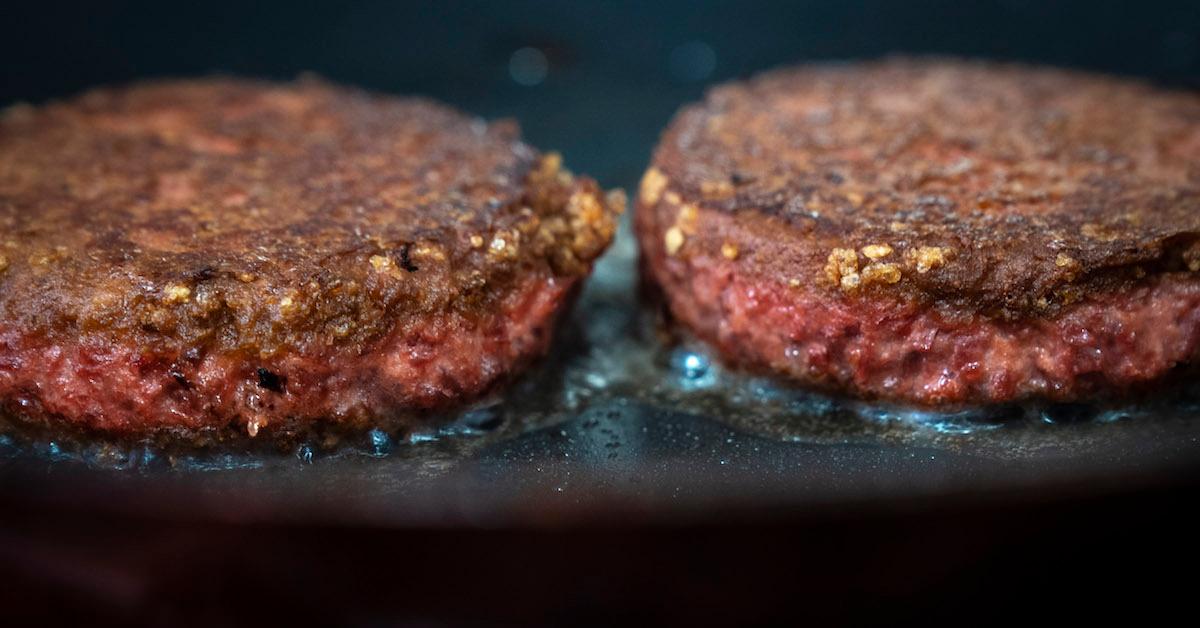 What Is Plant-Based Meat Made From?
The plant-based lifestyle has become one of the trendiest, healthiest, and most eco-conscious ways to live. This is due, in part, to the many innovations in plant-based meat alternatives that allegedly taste and behave just like the "real thing." But the recent popularity of burgers by companies like Beyond Meat and Impossible Foods has led many curious fence-sitters to wonder: what is plant-based meat made of, anyway?
Article continues below advertisement
What is plant-based meat made out of?
According to Nestle Professional, the plant-based meats on the market are most commonly made from soy, peas, beans, mushrooms, mung beans, or wheat gluten (otherwise known as seitan). The most "advanced" plant-based meats are often a mix of some of those proteins, and many include natural pigments to make the meat look red and brown. Plant oils are often added to make the meat juicy, add flavor, or give the appearance of marbled fat.
Vegan binding agents are typically added to the mix, as are an assortment of nuts, seeds, or veggies, sometimes. Nutritional yeast can be added to create a meatier, more distinctively umami flavor. Many plant-based types of meat also include added vitamins like B12, iron, and zinc, which are all commonly found in animal sources.
Here's a deeper look into a few of the most popular ingredients in plant-based meats:
Article continues below advertisement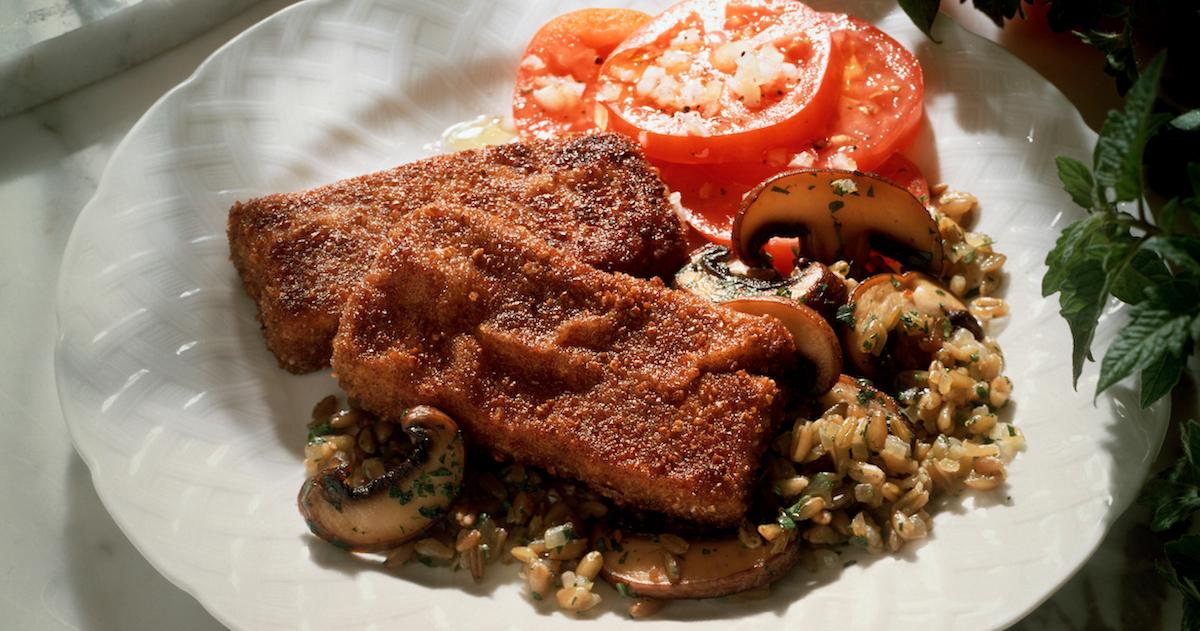 Soy
Tofu, tempeh, and other soy derivatives are often used in plant-based meat. Fully-formed tofu has a very distinctive texture, so it's often only used as a minor ingredient in plant-based meats. According to Healthline, tempeh is usually the preferred soy product due to its former, more meat-like texture. Tempeh also pairs well with certain nut-based sauces, which might make it easier to integrate with meatier flavors once added to the final product.
Article continues below advertisement
Seitan
Seitan, aka wheat gluten, has a savory, though exceptionally mild taste, which many people agree tastes an awful lot like chicken. But seitan isn't usually chosen because of its taste — seitan also has a pretty meaty texture.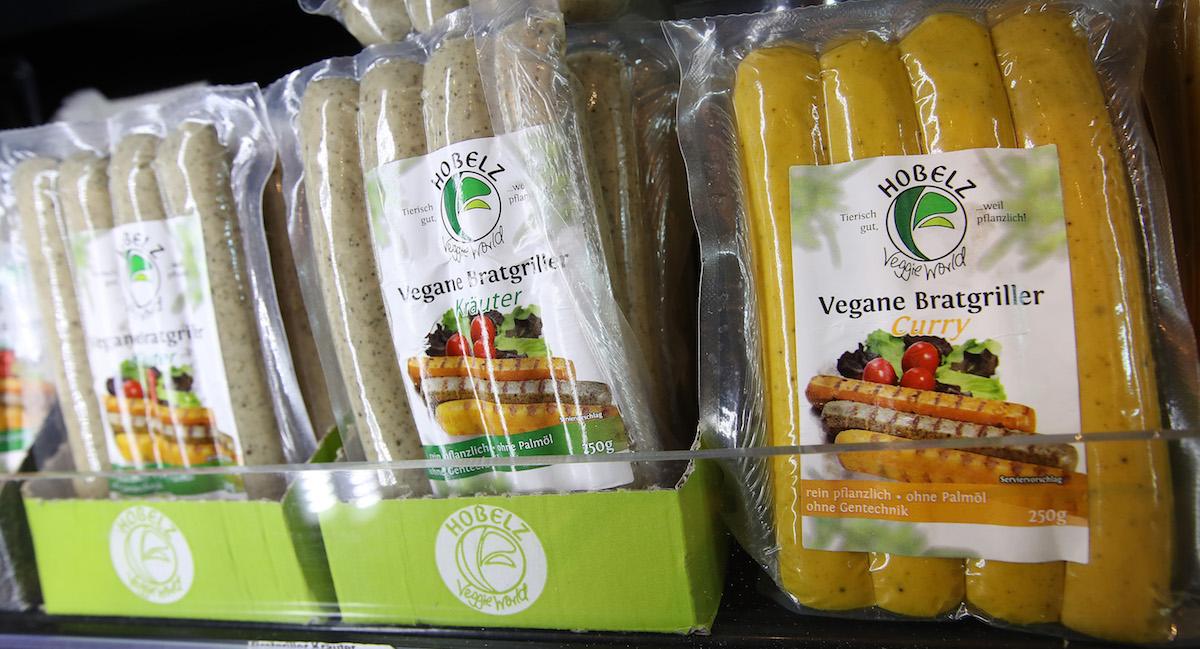 Article continues below advertisement
Beans and mushrooms
Most readers are likely familiar with portobello or black bean burgers as the original vegetarian menu options, but some companies also use these plant-based protein sources as fillers in their plant-based meats. The truth is, these natural plant-based proteins are some of the healthier options to choose from, so having them added to your plant-based burger might not be such a bad thing.
Coconut oil
Coconut oil is a natural fat that is often praised for being one of the "healthiest fats" around. It's often included as one of those extra oils that plant-based meat manufacturers use to create the melt-in-your-mouth fats that you generally find in grilled or caramelized meats.
Article continues below advertisement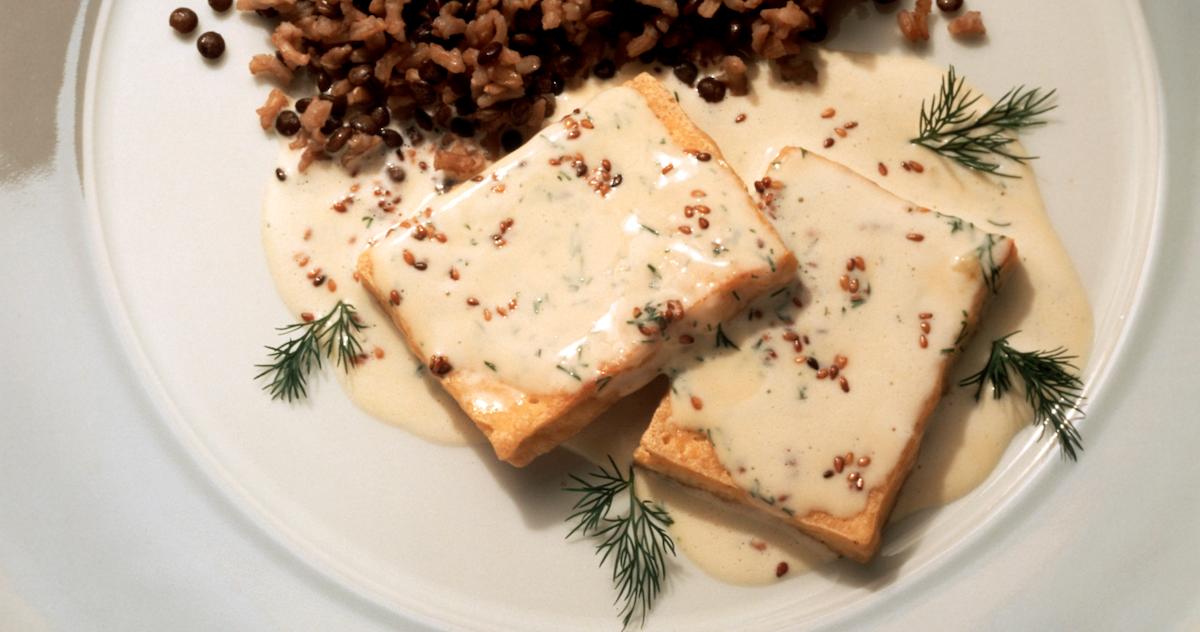 Article continues below advertisement
Nutritional yeast
Other additives, like yeast extract or nutritional yeast, are often added to plant-based meats to create an animal-meat or umami flavor. This is sometimes achieved through the use of seitan, but yeast extracts will create a more intense meaty taste. According to Live Naturally, yeast extract also has the added benefit of adding vitamin B12 to plant-based meat.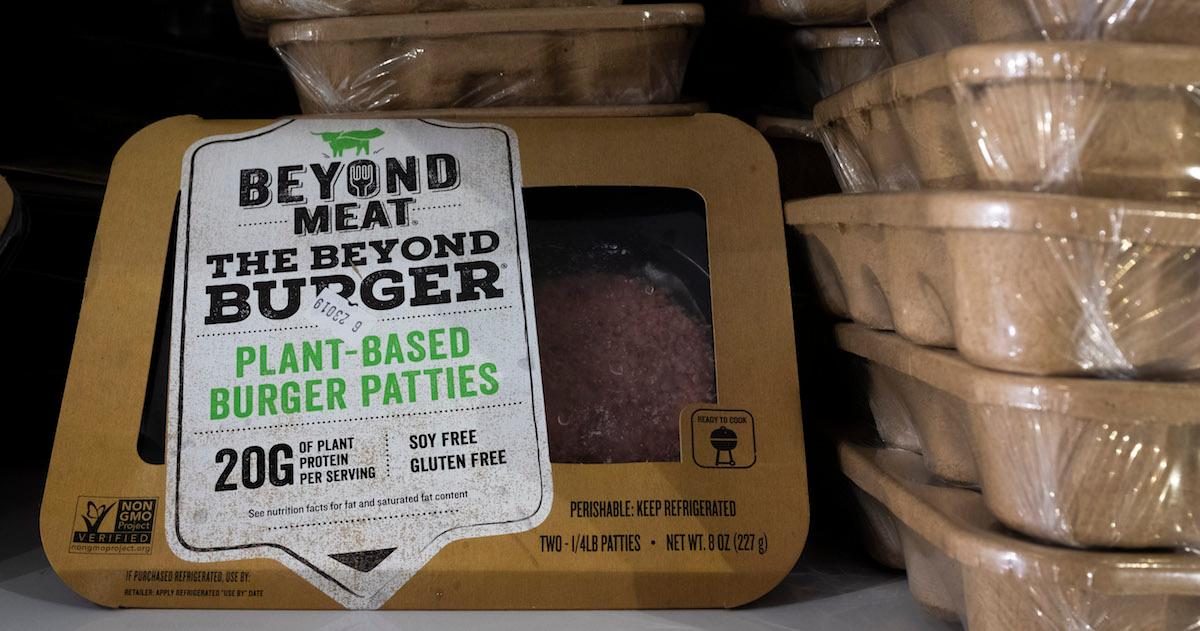 Article continues below advertisement
What is in popular plant-based meats, like the Beyond and Impossible burgers?
In terms of mainstream plant-based meats like Beyond or Impossible products, the answer to this question is a bit more complex. It isn't that any of these meats are made from any one of these proteins, nutrients, and additives, but a melange of several of them. According to Beyond Meat, the Beyond Burger is made from a mix of pea, mung bean, fava bean, and brown rice proteins, as well as cocoa butter, coconut oil, and canola oil.
Beyond burgers also contain minerals like calcium, iron, salt, and potassium chloride, as well as beet juice extract, apple extract, and other natural flavors. The result ends up being a product that looks, feels, and often tastes like real meat, only without any animal suffering. These new innovations are so delicious that they might eventually be the key to widespread veganism, which will help ultimately help the climate and our conscience.
This article, originally published on June 3, 2021, has been updated.