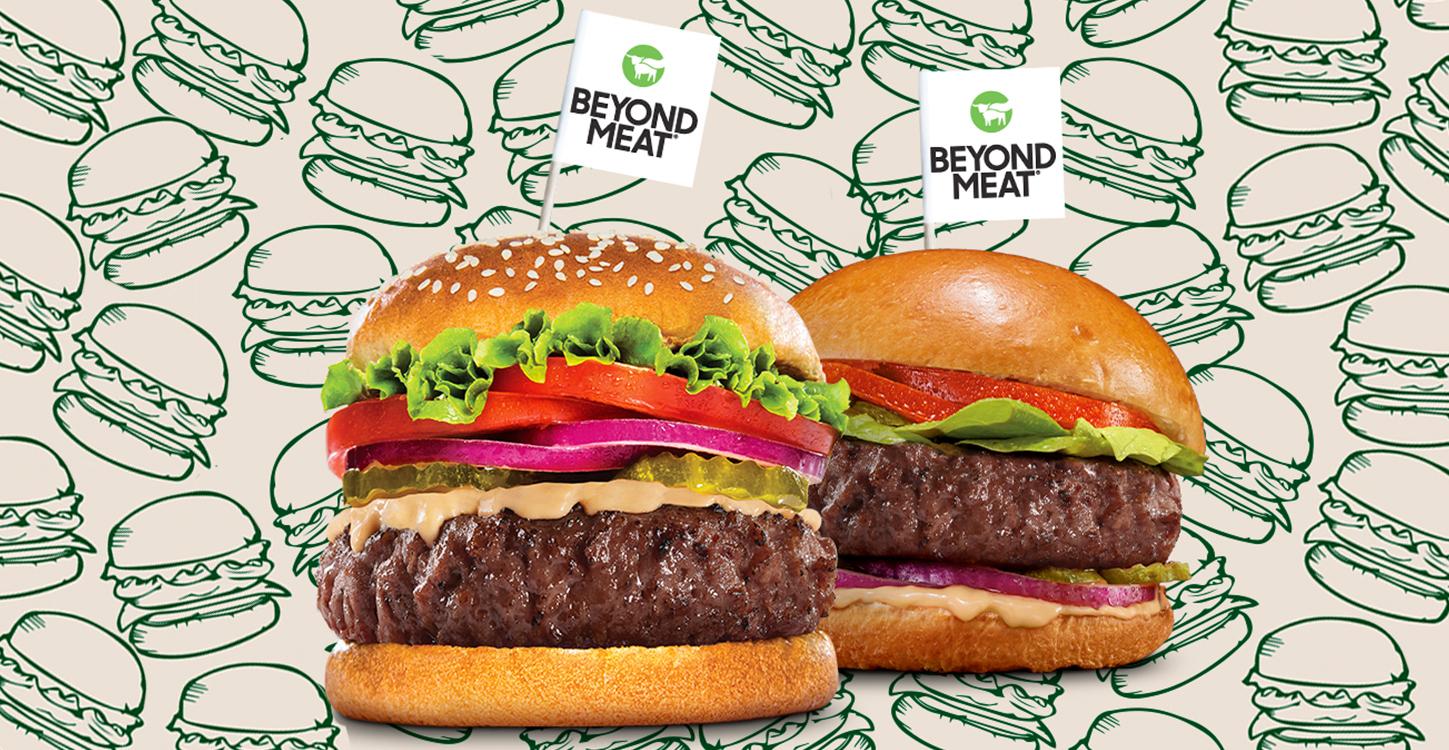 Beyond Meat's Vegan Burgers Are Getting Meatier and Healthier
The Beyond Burger is a near-perfect plant-based clone of a beef burger, but Beyond Meat wants it to be absolutely perfect. So, the vegan brand has two new Beyond Burgers heading to market: one designed to be even meatier than the original, and one that has a significantly lower fat content.
Article continues below advertisement
Not only is this good news for consumers looking for an even meatier plant-based burger, but it's also great for health-conscious people. Keep reading to learn more about these new Beyond Burgers.
Beyond Meat has two new burgers coming out next year.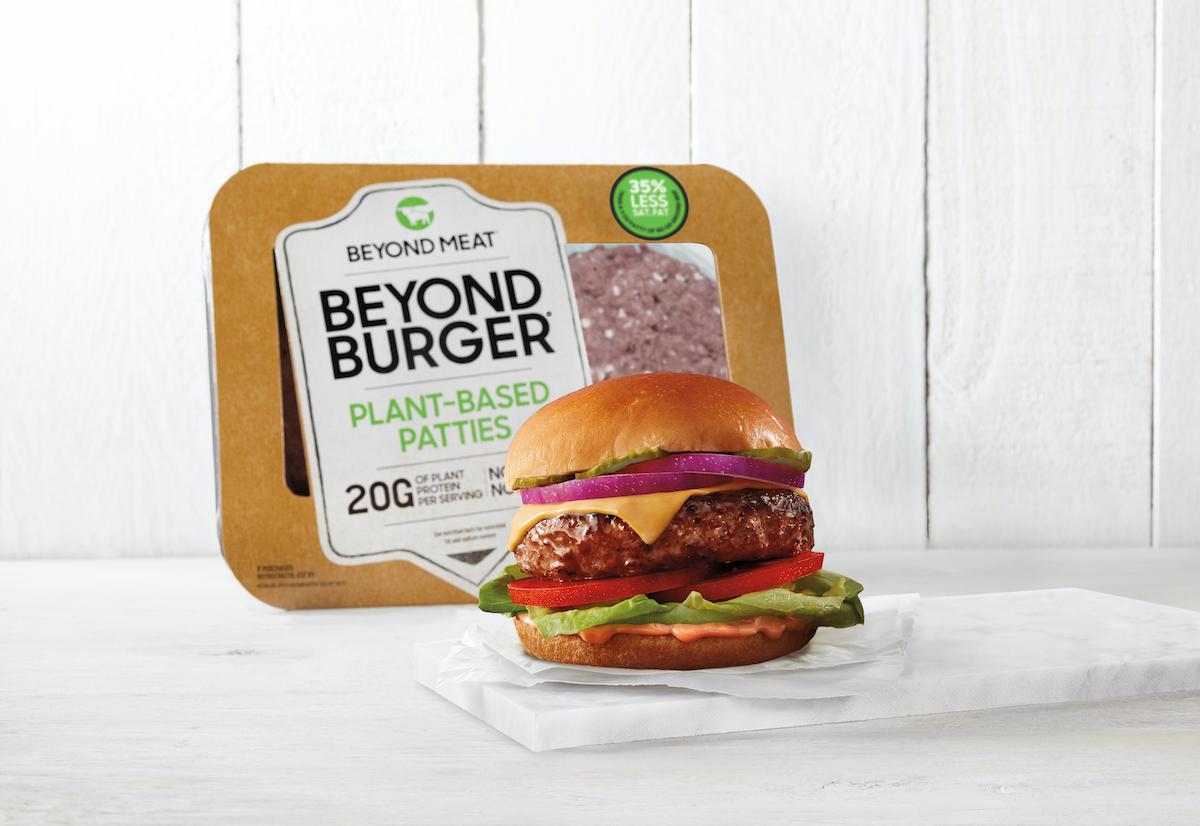 Beyond Meat will be launching the two new burgers all across the U.S. in early 2021.
Article continues below advertisement
"I am personally thrilled to introduce this new Beyond Burger platform as it speaks so clearly to what our brand and company stands for," Beyond Meat's founder and CEO Ethan Brown said in a statement sent to Green Matters.
"Our commitment is to provide consumers with absolutely delicious plant-based meats that are better for people and the planet, no sacrifice required," he continued. "These new iterations deliver on this promise, and I am immensely proud of our team's ability to make such strong advances in taste, juiciness and nutrition through our Rapid and Relentless Innovation program. Just as you can find different varieties of ground beef, consumers will now have more choice to satisfy their individual nutritional needs and preferences."
Article continues below advertisement
Beyond Meat's new meatier burger should satisfy any meat lover.
This new meatier Beyond Burger might be a little too realistic for vegans and vegetarians. According to Beyond Meat, it will be the brand's "juiciest patty for the meatiest burger experience."
Not only will this burger satisfy any meat lover, but it also has plenty of nutritional benefits. The new product's nutritional profile will be comparative to that of 80/20 beef (80 percent lean beef and 20 percent fat), but will contain less calories and 35 percent less saturated fat than its beef counterpart. Not to mention, it's free of the cholesterol and hormones that are only found in animal products.
Article continues below advertisement
That said, if you're looking for something low fat, Beyond Meat's other new burger might interest you even more.
The new low-fat Beyond Burger could put health critics in their place.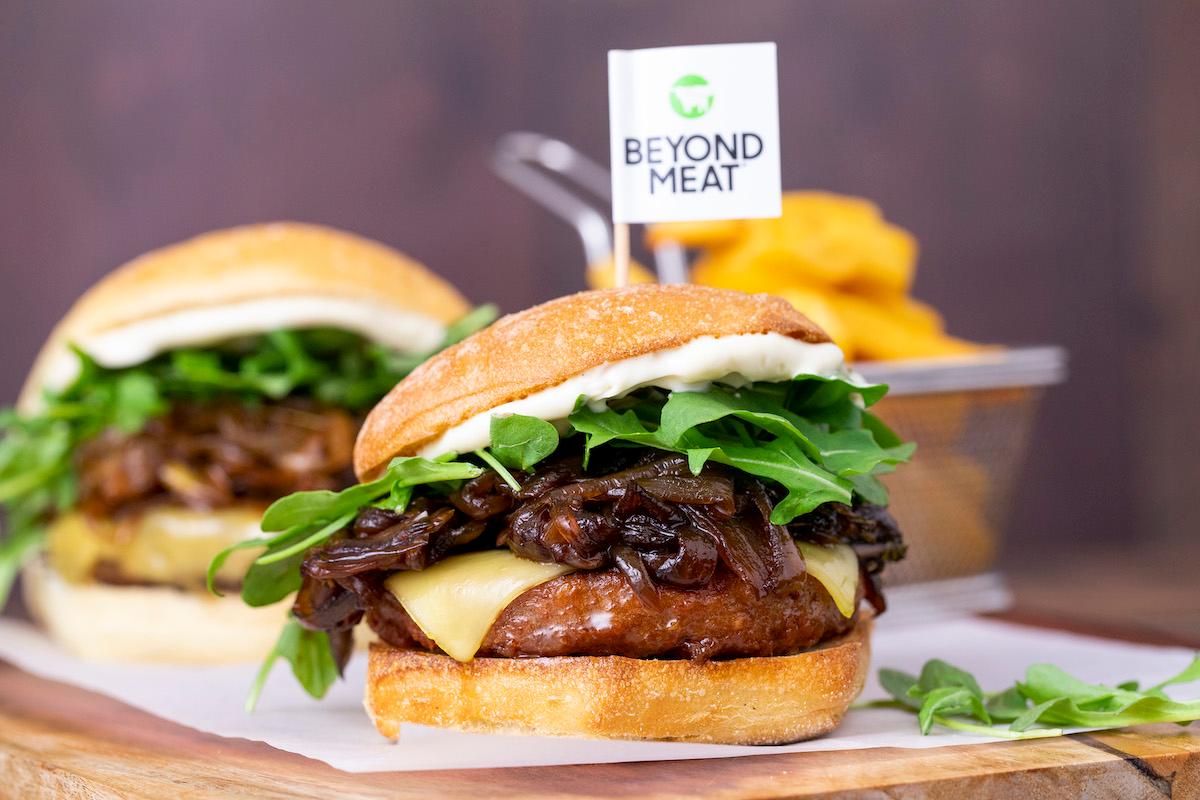 Beyond Meat's other new offering is one the company is calling "its most nutritious patty yet," as it features 55 percent less saturated fat than 80/20 beef.
Like the meatier Beyond Burger, this one will also contain B vitamins and minerals similar to beef's micronutrient profile, less calories, and it's also free of cholesterol and hormones.
Article continues below advertisement
In the race to come up with the perfect plant-based "tech" burger that tastes exactly like beef, many critics have denounced products like the Beyond Burger and the Impossible Burger, accusing the products of being unhealthy, often pointing fingers at their ingredient lists for being "too long."
For one thing, a long ingredient list does not necessarily mean something is unhealthy. There are plenty of ingredients in beef that don't make it onto the label — ya know, things like high greenhouse gas emissions, animal suffering, hormones, antibiotics, and fecal matter (seriously).
Additionally, meat alternatives are not usually designed with nutrition as the No. 1 goal — the No. 1 goal is to create a product that tastes the same as a cow, minus the cruelty and environmental impact.
Now that Beyond Meat has achieved that, the brand is continuing to innovate its product to further fit both the taste buds and nutritional requirements of its customers. Hopefully this stronger nutritional profile will tempt the haters to take a bite instead of a swing.