Where to Get Beyond Meat's Chicken Nuggets and Popcorn Chicken, to Fulfill Your Childhood Dreams
Whether you're vegan or if you simply prefer to eat plant-based every now and then, Beyond Meat's chicken nuggets are now available at select stores.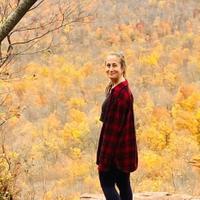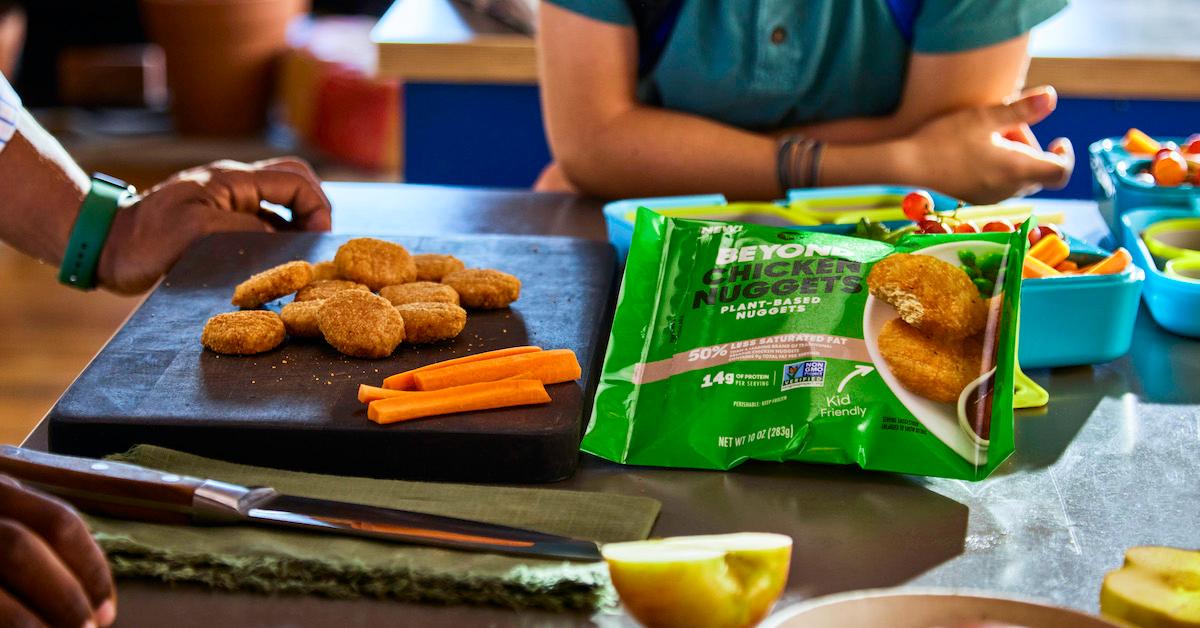 It's always an exciting day when new vegan nuggets hit the market — and recently, one of our favorite brands released a version of its own. Beyond Meat vegan chicken nuggets are now available at select grocery stores. Perfect when dipped in ketchup, barbecue sauce, or with nothing at all, they're about to seriously make all of our wildest dreams come true.
Sad desk lunches can kiss our beautiful plant-based asses.
Article continues below advertisement
Like the brand's other offerings, these perfectly emulate the nuggs you grew up with and loved.
"We're always exploring new plant-based protein sources that deliver the taste and texture of its animal protein equivalent and are proud that by using faba bean protein we've been able to create a portfolio of absolutely delicious plant-based chicken products with no added soy, a key differentiator for our Beyond Chicken products within the category," Chief Innovation Officer Dariush Ajami stated.
Even known flexitarian, Kim Kardashian, is excited about this delish new offering.
"As a busy mom, I'm always looking for quick and easy options to feed my family that are both healthy and delicious," she said in an Instagram post. "My current go-to for a quick meal is to put Beyond Chicken Nuggets in an air fryer. In less than ten minutes, you can make a delicious, plant-based protein option that everyone in the family absolutely loves. It's the easiest way yet to go beyond."
Check it out, below.
Article continues below advertisement
Where are Beyond Meat chicken nuggets available?
Beyond Meat launched its first iteration of vegan chicken nuggets on Monday, Nov. 8. According to the press release, they were stocked at over 5,000 Kroger and Walmart locations nationwide, at select Albertsons and Ahold stores, and at a few independent grocers. It seems like they're here to stay, so don't rush to get some for yourself — and luckily, it seems like they could be more widely available in the foreseeable future.
Article continues below advertisement
Similar to the delicacy you grew up with, Beyond Meat's nuggets have a golden, crunchy exterior and a hot, juicy interior. However, the nutrition label is a little less ~daunting~ if you catch our drift. To start, all of the ingredients are plant-based. Each serving is also packed with 14 grams of protein, which comes from protein-rich fava bean and peas. Needless to say, they're a solid addition to any salad, or on a plate with some fries and ketchup (we're drooling).
They also boast 50 percent less saturated fat than traditional nuggets made from meat, and come with no cholesterol, added antibiotics, or hormones... which is unfortunately something meat-eaters constantly need to worry about.
To make them at home, all you need to do is pop them in the air fryer. Set the timer for five minutes, and they'll be good to go. You can do the same with a toaster oven or a traditional oven, but let's face it: if you have an air fryer, that's totally the best option.
Article continues below advertisement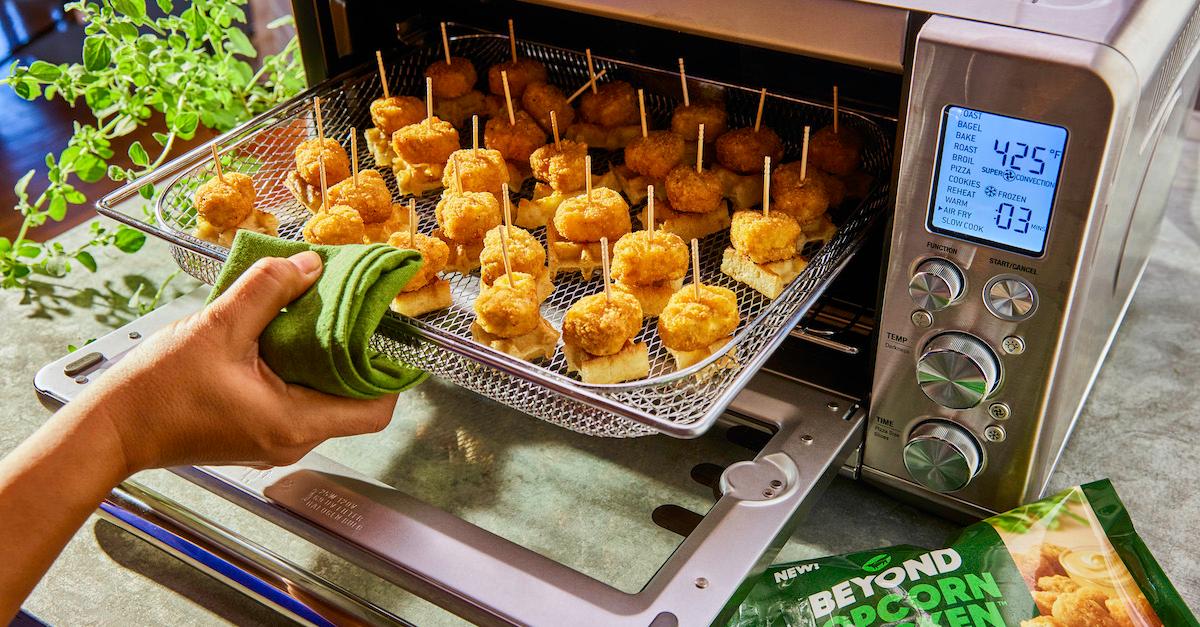 Beyond Meat also launched vegan popcorn chicken.
To relive your glory days at the ice rink, on the beach, or at the movie theater, Beyond Meat also launched a plant-based version of popcorn chicken. With even more breading than the brand's nuggets or tenders, and way more added crunch, they're extra pop-able, making for the perfect late-night or on-the-go snack.