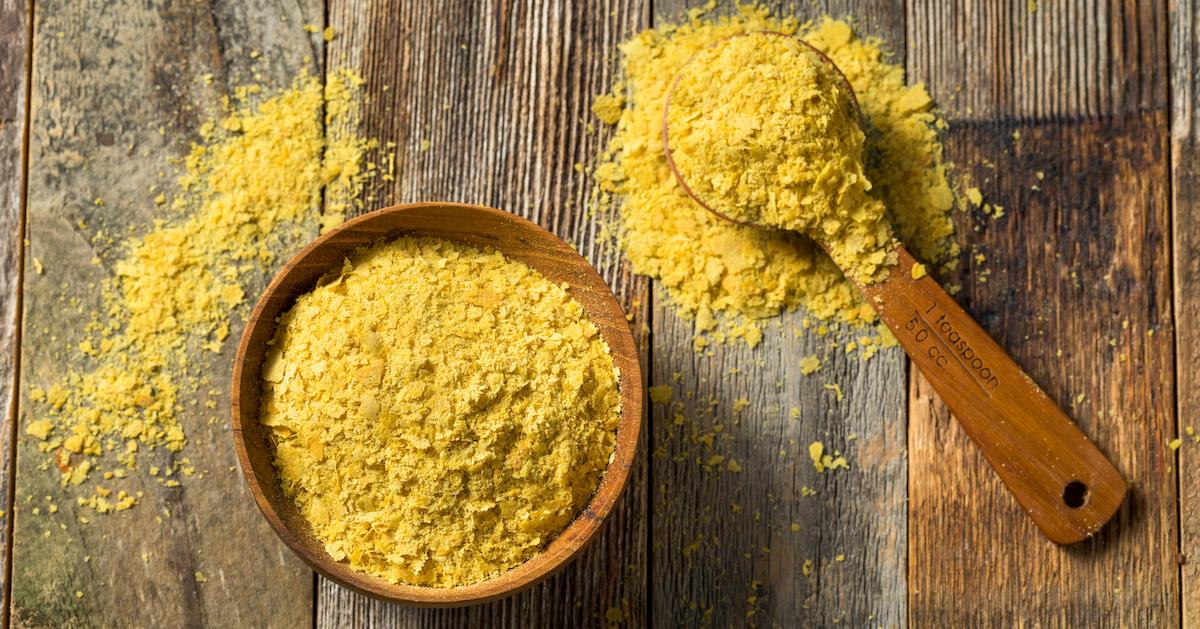 How Nutritional Yeast, aka Vegan Liquid Gold, Is Made
If you're immersed in vegan or vegetarian food culture, you're probably familiar with nutritional yeast, aka savory yeast flakes, and affectionately called nooch or liquid gold by its fans. The unique product may look like yellow fish food at first glance, but it actually has an incredible umami taste, making it a must-have ingredient in any vegan's kitchen.
But exactly what is nutritional yeast? Here's a look into how nutritional yeast is made, what it can be used for, and more.
Article continues below advertisement
What is nutritional yeast?
Nutritional yeast is a vegan and gluten-free condiment sold in both flaked and powdered form. It has a savory, umami flavor that many describe as nutty or cheesy. This makes nutritional yeast a magic ingredient in a lot of vegan recipes, as it can take a sauce from tasting like vegetables to tasting like cheese.
Nutritional yeast's primary ingredient is dried yeast that has been deactivated. It is also typically fortified with vitamins; for instance, the brand Bragg fortifies its nooch with niacin, pyridoxine hydrochloride (vitamin b6), thiamin hydrochloride (vitamin b1), riboflavin (vitamin b2), folic acid (vitamin b9), and cyanocobalamin (vitamin b12).
Article continues below advertisement
In addition to all of those nutrients, a 2-tablespoon serving of nutritional yeast has 5 grams of protein (it's also a complete protein, as per WebMD) and 2 grams of fiber, meaning a hearty sprinkling of liquid gold on your lunch or dinner can really bump up your nutrient intake.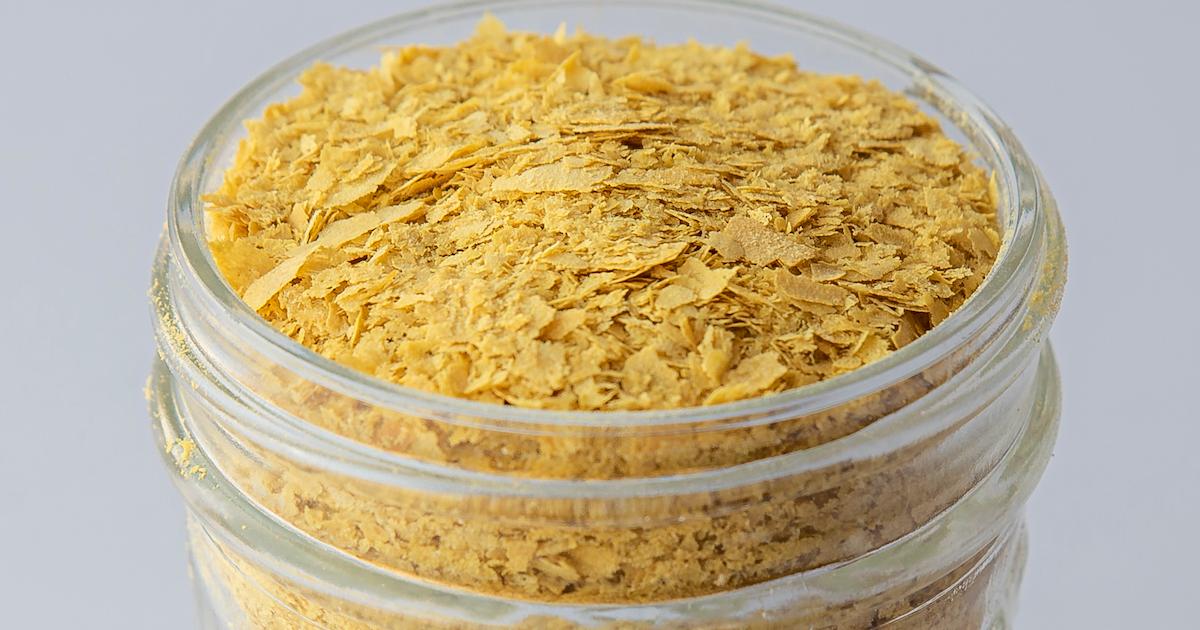 Article continues below advertisement
How is nutritional yeast made?
As explained by Healthline, nutritional yeast is made from a yeast species commonly used to make baker's yeast for bread, as well as brewer's yeast for beer, called Saccharomyces cerevisiae. The production process differs slightly for each product. To make nutritional yeast, a lab takes something high in sugar, such as molasses, and grows Saccharomyces cerevisiae on it.
After a few days, heat is used to deactivate the yeast; it is then harvested, cleaned, dried, and broken down into flakes or powder before being packaged and sold.
Article continues below advertisement
What to do with nutritional yeast:
As mentioned above, nutritional yeast can be added to a number of savory meals to make them even tastier. Feel free to add it to sauces (especially vegan mac and cheese sauces), soups, and stews; sprinkle it on top of a pasta or rice dish; add some to your popcorn; mix it into a frozen meal to add a bit more flavor; or use it as you would use parmesan cheese.
Article continues below advertisement
Basically, you can't go wrong with a shaker of nooch in your pantry — you can always find it in health food stores, and even in many big supermarkets (including in the bulk section) these days.