Philippe and Ashlan Cousteau for World Oceans Day 2021: How to Protect the Ocean at Home (Exclusive)
In honor of World Ocean Day 2021, Philippe and Ashlan Cousteau are sharing their top tips for celebrating the ocean at home.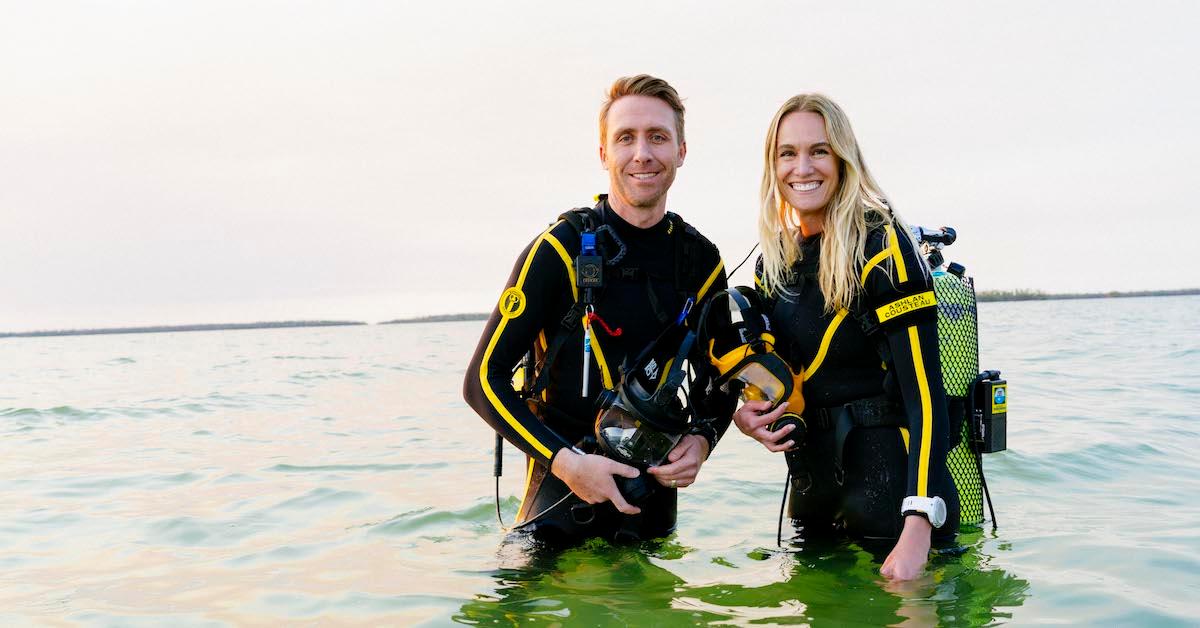 The ocean conjures images of vacations, leisure time spent on the water, and mysteries of the deep. But how often do we consider the way the ocean impacts our daily lives? In fact, the ocean makes life as we know it possible. In addition to being a source of commerce — more than 3 billion people depend on marine and coastal biodiversity for their livelihood — the ocean provides half the oxygen we breathe, is the source of 20 percent of the animal protein that we eat, and absorbs as much as half of the carbon emissions produced in the last century. On top of all of that, the ocean is home to 80 percent of all life on Earth. It is time to rethink the role humanity plays in the health of our ocean and, consequently, the planet.
Article continues below advertisement
Through our environmental nonprofit organization EarthEcho International, we work with young leaders, educators, mentors, and partners around the globe who are committed to building a global youth movement to protect and restore our ocean planet. In honor of World Oceans Day on June 8, we invite you to join us and the team at EarthEcho International in celebrating the ocean… at home. It is the best place to start in understanding how choices we make every day can have a positive impact on the ocean, whether we live on the coast or in the heartland, in an urban metropolis or a rural farming community.
We have assembled some of our favorite tips and resources so that every member of the family can take part in a healthy future for what many people call the "blue heart" of our planet:
Article continues below advertisement
Protect your local watershed.
Regardless of how far away you are from the ocean, your local watershed is connected to it. By taking steps to understand and protect the rivers, creeks, streams, and other bodies of water that flow into our communities, we can help ourselves and the ocean. EarthEcho's annual Water Challenge is a great way to join millions of people around the globe who are doing just that!
Article continues below advertisement
Use soaps and detergents that are phosphate free.
Think of it this way: whatever goes down the drain can end up in local waterways and, ultimately, the ocean!
Reduce your overall water usage.
And conserve vital groundwater by switching to low flow shower heads, faucets, and toilets.
Article continues below advertisement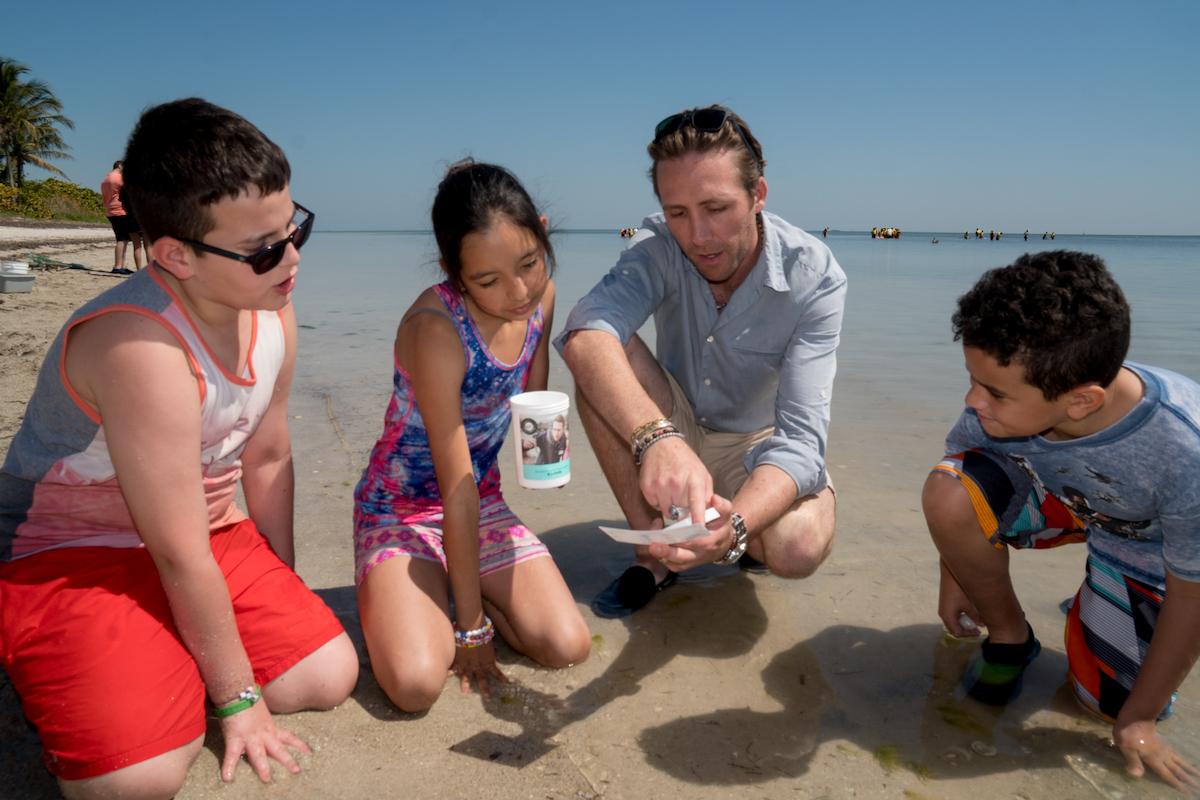 Opt for landscaping that uses native plants and minimizes your impervious surface.
Plant vegetable gardens and native pollinator patches instead of high-maintenance lawns to avoid chemical pesticides and fertilizers. These choices benefit both your health and the health of the ocean, as they avoid toxic runoff that is causing coastal "dead zones" around the world.
Article continues below advertisement
Practice food with thought.
Reduce carbon emissions and support local farmers and businesses by purchasing sources of food that are local or regional in origin. Farmers markets and Community Supported Agriculture (CSAs) can provide an abundance of affordable and healthy seasonal foods that contribute to the economic health of community farms and other businesses.
Article continues below advertisement
Make more sustainable choices when it comes to seafood.
Reducing or even eliminating your seafood consumption (we choose not to eat seafood ourselves) is one of the best ways to lower your impact on the ocean. The Marine Stewardship Council (MSC) and Aquaculture Stewardship Council (ASC) labels as well as local sustainable seafood guides can help. For making good choices when eating seafood at or from restaurants, we like the Monterey Bay Aquarium's Seafood Watch app, though it's important to always do your own research about the ways large industrial fishing harms the ocean.
Minimize the use of sunscreen.
Article continues below advertisement
Make repairing and reusing priorities in your home.
Invest in high-quality pieces and consider consignment options to give your clothing longer wear. Repair or refurbish furnishings and small appliances. While these may not seem like the most obvious actions to take for ocean health, manufacturing and transport create significant amounts of CO2 emissions, which contribute to climate change. A quarter of those emissions and 90 percent of the excess heat they cause are trapped by the ocean.
Article continues below advertisement
Ditch the plastic habit.
Plastic pollution is now found in every part of the ocean and poses one of the biggest threats to ocean sustainability, marine life, and critical seafood resources. Take the reusable water bottle habit to the next level by investing in metal or silicone straws, reusable grocery bags, reusable food storage such as jars and silicone bags, and personal care products such as toothpaste tablets and shampoo bars to reduce plastic waste.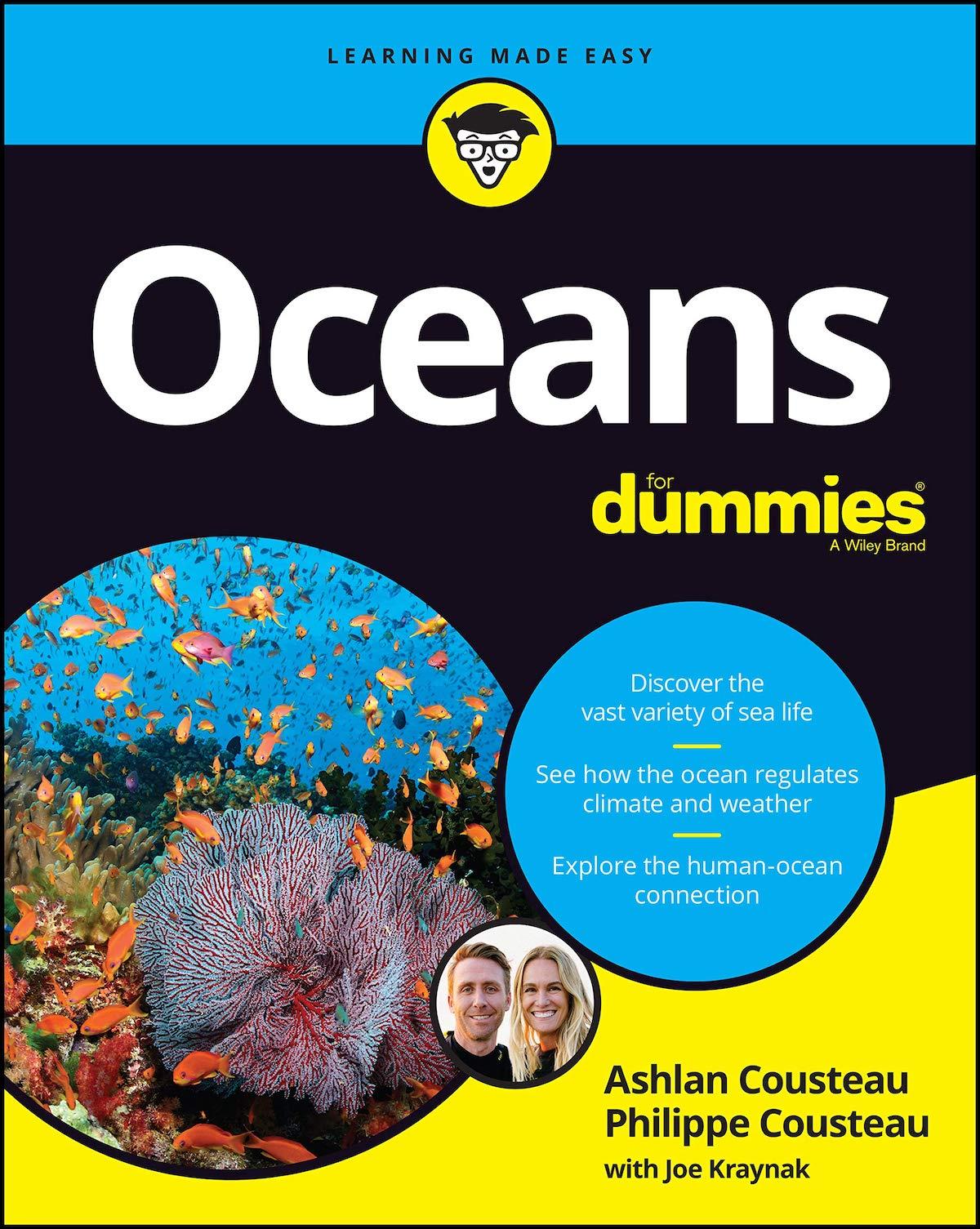 Article continues below advertisement
Vote the ocean.
Show your support by voting for candidates that take ocean issues seriously and support conservation measures that help return our ocean and our communities to abundance.
If you want to be part of the solution for a brighter future for our ocean and the planet, do not wait to feel the sand under your feet or the sea breezes on your skin. Make a choice to take action today. For more information and resources, please go to www.earthecho.org.
Philippe and Ashlan Cousteau are environmental advocates, filmmakers, and authors. Their most recent collaboration is the book Oceans for Dummies. Philippe is the founder of EarthEcho International, an environmental nonprofit that continues the legacy of his father Philippe and his grandfather, renowned explorer Jacques-Yves Cousteau.