What Is Bycatch? The Fishing Industry's Darkest Side Effect, Explained
Bycatch is the discarded sea animals who get caught in fishing nets and die as side effects of the commercial fishing industry.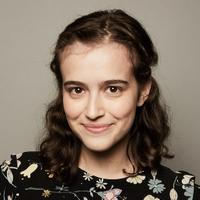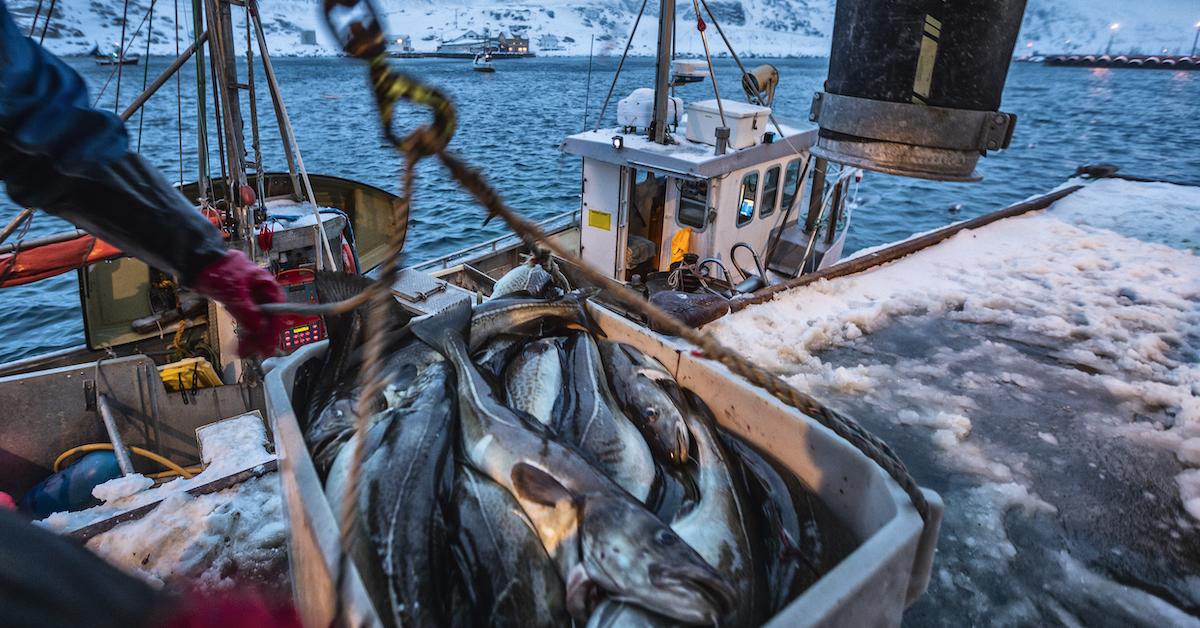 When analyzing the impact of the fishing industry, it is important to acknowledge its oft-forgotten victims — the marine animals who are killed as "bycatch." The term is always thrown around in conversations about the sustainability of the seafood industry, but there's a lot of confusion about it.
That said, there's so much to learn about bycatch in the commercial fishing industry, so read on to learn what bycatch is, how fishing is responsible for much more death and destruction than it may seem, and how we as individuals can help.
Article continues below advertisement
This is the definition of bycatch.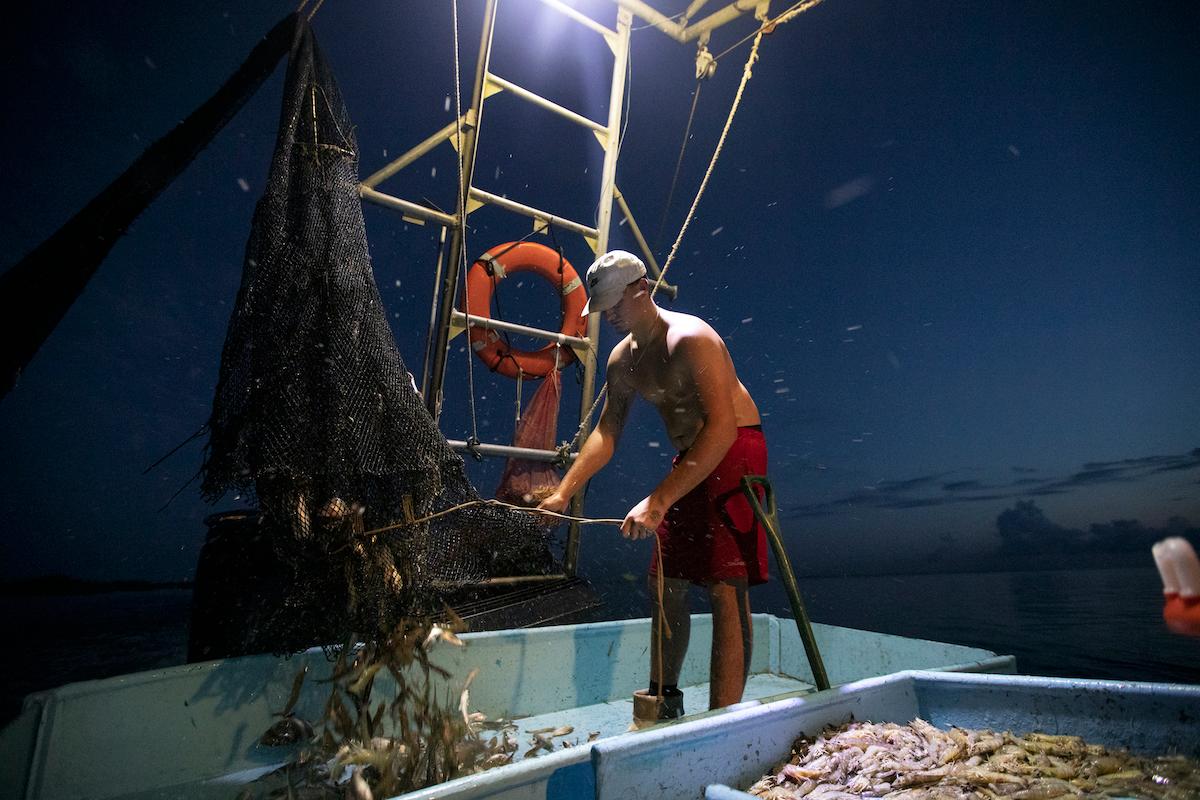 NOAA Fisheries defines bycatch as "discarded catch of marine species and unobserved mortality due to a direct encounter with fishing vessels and gear," resulting in these animals being left behind dead or dying. But what exactly does that mean? Let's dive a little deeper.
What is bycatch? The fishing industry is responsible for this ongoing catastrophe.
In simpler terms, bycatch represents the non-target marine animals who are killed as byproducts of the mass killing of fish and shellfish in the commercial fishing industry. The animals are caught accidentally, but either left to die while in the net or on the boat, or killed before being thrown back into the water.
Article continues below advertisement
Why is there so much bycatch?
When you imagine the fishing industry, images of fishermen relaxing on a fishing boat and casting lines into the open ocean may come to mind. However, the reality of commercial fishing is nothing like that, much like how factory farms are a far cry from the idealized red barns one might imagine.
Commercial fishers typically use the method of trawling, which is when a massive net is pulled through the ocean, often between two ships that are as large as football fields. This picks up any and all sea animals that are in the net's path — so even if they only intend to catch salmon, other animals might be scooped up as well.
Article continues below advertisement
When trawling nets are full, they are lifted above the water and onto ships. Without water, many of these animals begin suffocating to death in the air, since they need water to breathe. After fishers open the nets, they sort through the animals, and separate the ones they will kill (or leave to suffocate or bleed out on ice) from the non-target animals. The bycatch is then thrown back into the ocean, but at that point, many of the animals are already dead or dying.
Another popular method is long line fishing, in which fishing lines that are an average of 28 miles long are extended into the ocean off of massive ships. The lines are laden with baited hooks, luring fish and non-target species in. Sea animals often bleed to death while hanging from these hooks; if they manage to stay alive, it's likely they will die once pulled up onto the ship.
Article continues below advertisement
What animals are killed as bycatch?
Marine animals often killed as bycatch include cetaceans (such as dolphins, whales, and porpoises), sharks, sea turtles, birds, and non-target fish (such as species that cannot be sold as food). Additionally, sometimes animals caught are the correct species, but either the wrong sex, too small, or too young to be used, so they become bycatch as well.
So when eating any sea animals — whether it's fish, shellfish, or even frozen fish sticks — your purchase is not only responsible for their deaths, but sadly, for the deaths of other sea animals, too.
Article continues below advertisement
These bycatch statistics show how serious this problem is.
According to a report by Oceana, it's estimated that worldwide, 63 billion pounds of bycatch is caught every year, responsible for 40 percent of the world's annual marine catch.
Additionally, researchers estimate that in the U.S., two billion pounds of annual marine catch is discarded as bycatch, representing 17 to 22 percent of U.S. marine catch. That means the U.S. is responsible for about three percent of the world's bycatch. But perhaps even more alarming is the fact that the U.S.'s two billion pounds of bycatch is about the same amount as the entire annual catch of many smaller fishing countries.
Article continues below advertisement
The shrimp industry results in a particularly high amount of bycatch — according to Seafood Watch, for every pound of shrimp caught, up to six pounds of bycatch is caught.
All that being said, it's important to note that bycatch data tends to be "outdated and inaccurate," according to Oceana. Fishers are not always required to measure and report the amount of animals they catch, so these statistics are simply estimates. However, Oceana (and other environmental organizations) are trying to change that.
Article continues below advertisement
Bycatch reduction efforts can make a difference, but are not sustainable.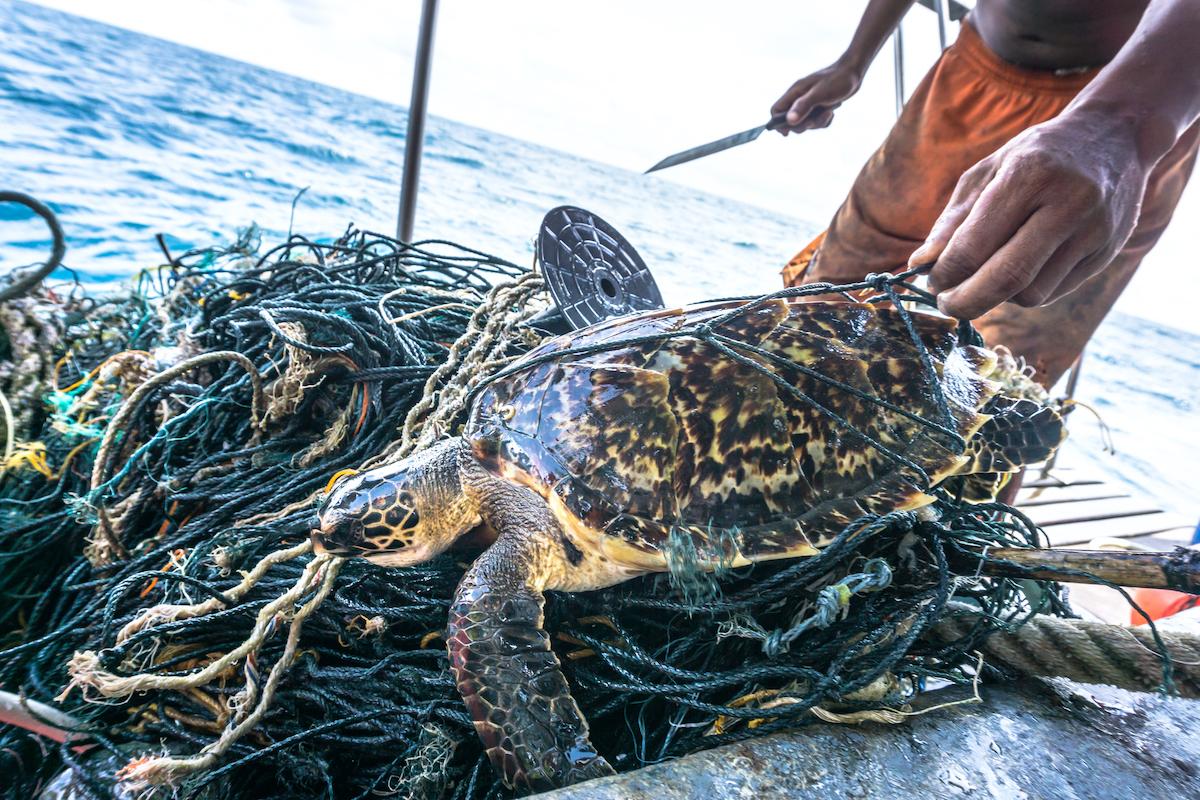 Oceana believes the strongest tactics for reducing bycatch include requiring fisheries to: accurately and precisely count all catch and bycatch, and to report all figures; set bycatch limits based on science; and put new management regulations into place to help fisheries uphold those limits.
Interestingly, while there are catch limits for all U.S. fisheries, non-target species do not receive these same protections. If limits were set on bycatch (and if help was provided to fisheries to actually maintain those limits and fisheries were held responsible for maintaining them), we could significantly reduce the amount of animals being killed as by products of the fishing industry.
Article continues below advertisement
But if fisheries took all the necessary methods to eliminate bycatch, it's unlikely that they could keep up with the current demand for seafood — making overfishing unsustainable in more ways than one.
Dolphins are infamously known as bycatch in the tuna industry.
Have you ever seen the Dolphin Safe label on a can of tuna? The Dolphin Safe tuna label was founded in the U.S. in 1990, and it's meant to indicate tuna sources from fisheries that work to reduce dolphin deaths in the tuna fishing industry. According to the Earth Island Institute's International Marine Mammal Project, who runs the Dolphin Safe Tuna program, dolphin deaths in tuna nets have gone down by 99 percent in the past 30 years since the program was established.
Article continues below advertisement
This statistic does prove that bycatch reduction methods can be effective; however, there's a lot left between the lines. Plenty of other animals could still be dying as bycatch in the tuna industry, and dolphins are still being killed as bycatch when fishers kill other fish.
How can we avoid bycatch?
Some people who want to reduce their support of the fishing industry and bycatch start eating "sustainably-caught seafood," which has to meet certain qualifications and tends to be a bit more costly. However, even with fish and shellfish that bear sustainable labels, there is no guarantee that no animals died as bycatch, and that no harm was done on the ocean.
If avoiding killing sea animals is your motivation in researching bycatch, there's only one way to do that, and you probably already know what it is: taking fish and shellfish off your plate. Fortunately, there are endless brands making delicious plant-based alternatives to seafood that come with all of the flavor and none of the bycatch.