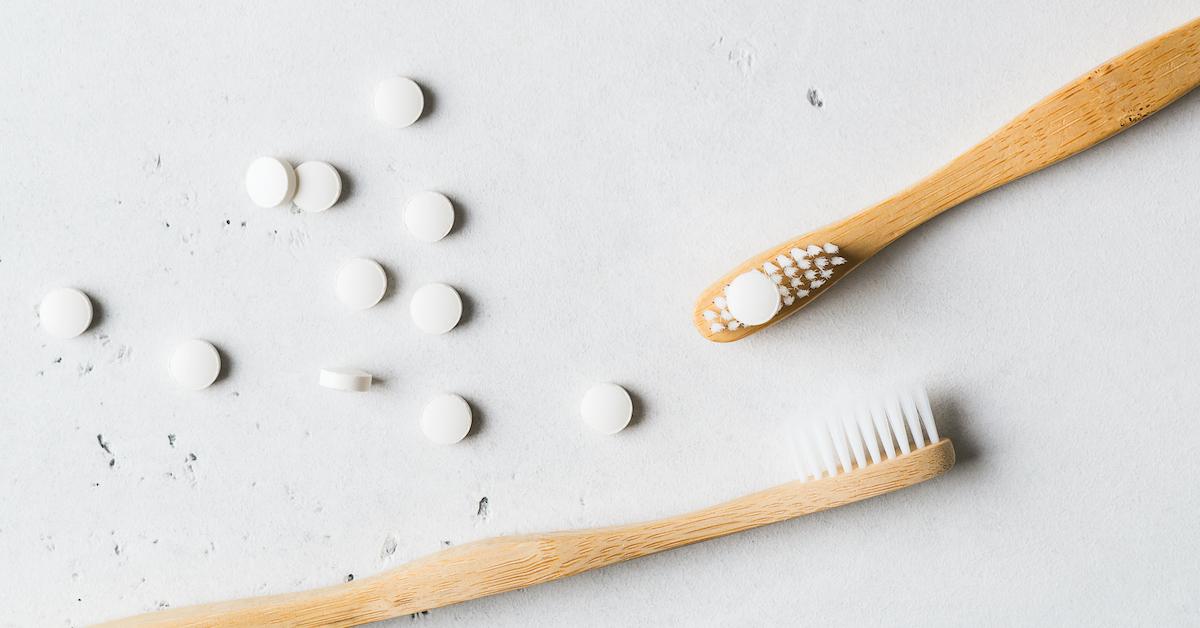 What's the Best Toothpaste for the Environment?
It may not be what your dentist tells you, but what's "clean" for your teeth isn't always what is clean for the environment. A lot of conventional oral care products contain ingredients that can cause potential harm to the planet. Sure, these ingredients – like sodium lauryl sulfate (SLS) and triclosan – keep your pearly whites looking shiny and feeling clean; but remember, everything you spit down the drain ends up somewhere else. Those ingredients don't just disappear. They come out the end of a pipe somewhere – usually in one of our vital waterways – and if your toothpaste's ingredients aren't safe for the planet, they can cause significant harm.
Article continues below advertisement
There are a lot of factors that go into choosing a toothpaste. First and foremost, no one wants to brush and rinse with a toothpaste that tastes terrible, so flavor is key. Secondly, health is a top concern; if you have sensitive gums or stained teeth, you might choose a specific toothpaste that is formulated to help those health concerns. Your dentist may also play a role in which toothpaste you choose; maybe your dentist has recommended a specific paste. But how often do you consider the environmental impact of your toothpaste? From its packaging to its ingredients, toothpaste holds more weight than you might realize.
With Delta Dental estimating that the average American uses 20 gallons of toothpaste throughout their lifetime, using an environmentally friendly toothpaste is crucial. If 20 gallons of toothpaste per person ultimately ends up in our environment, then choosing the best toothpaste for the environment should be one of the most important factors for all of us.
Here's everything you need to know about choosing the best toothpaste for the environment.
Article continues below advertisement