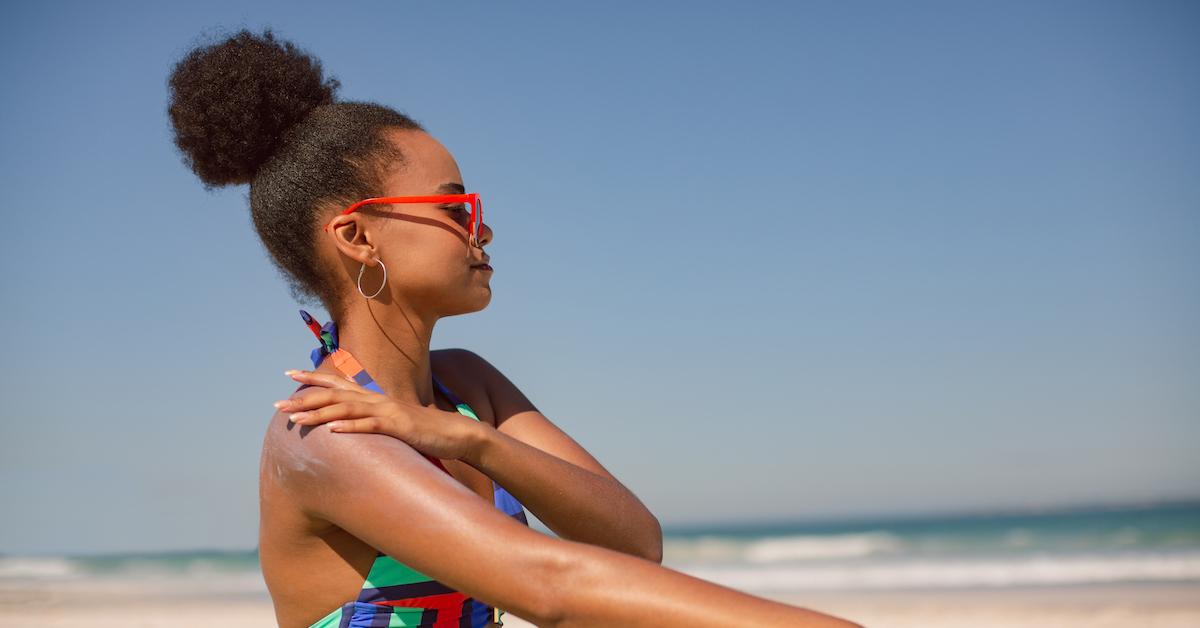 Reef-Friendly Sunscreen — Why It's Important, Plus Our Recommendations
By Sophie Hirsh

Updated
If you've been soaking up every moment of summer, you've probably already gone through your fair share of sunscreen bottles this year. Keeping your skin protected from the sun is super important — but so is protecting our oceans and their coral reefs. Luckily, there are plenty of sunscreens on the market that are labeled as reef-safe or reef-friendly, which are formulated to protect your skin as well as the environment.
Read on to learn everything you need to know about reef-safe and reef-friendly sunscreens, plus a few sunscreen recommendations.
What Is Reef-Safe Sunscreen?
When sunscreen is marked reef-safe, that means it is free of active ingredients known to be toxic to coral reefs. The main two chemicals known to cause coral bleaching are oxybenzone and octinoxate; other chemicals that many reef-safe companies also refuse to put into their sunscreens include octocrylene, parabens, triclosan, and nanoparticles.
Some places around the world have even banned sunscreens containing oxybenzone and octinoxate, including Key West and the nation Palau.
What Is Reef-Friendly Sunscreen?
Reef-friendly sunscreen is pretty much just another name for reef-safe sunscreen, but by eliminating the word "safe," it assumes a bit less responsibility for the product's effect on coral reefs.
Reef-Friendly vs. Reef-Safe Sunscreen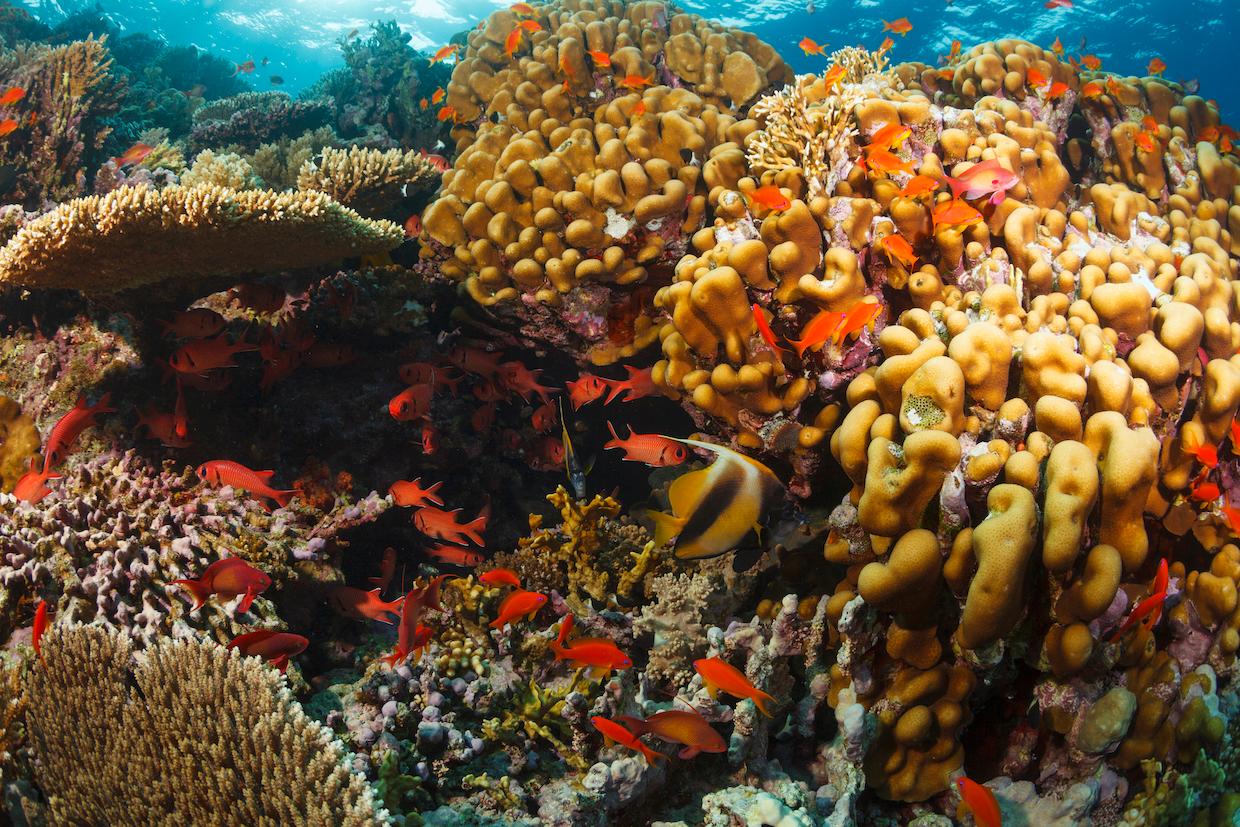 Cruelty-free and organic sunscreen company All Good has a guide to determining which sunscreens are "reef-friendly" — and that's because All Good believes there is no way to know if a sunscreen is actually completely safe for underwater reefs. "Keep in mind, these steps will help you make a better choice in choosing a sunscreen friendly to reefs and ocean ecosystems," All Good writes. "We do not claim this is an exhaustive list of ingredients to avoid nor do we claim there is any 100 percent 'safe' sunscreen for sensitive oceanic ecosystems."
So basically, reef-safe and reef-friendly sunscreens are both supposed to be free of reef-harming chemicals — the two phrases are essentially just different marketing terms.
How to Know If Sunscreen Is Reef-Safe or Reef-Friendly
Many sunscreens that strive to be reef-safe will label it as such on the package — but even when it does say reef-safe or reef-friendly, it's important to still check the ingredients. According to Consumer Reports, the phrase reef-safe is not government-regulated, so sunscreen manufacturers can put it on the box for marketing purposes without actually substantiating those claims.
A great first step is to make sure the product does not contain oxybenzone and octinoxate. From there, you can quickly google any other ingredients you are not familiar with, to see if there is evidence online that they are harmful to the ocean.
Do Reef-Safe and Reef-Friendly Sunscreens Work?
Yes, they can be just as effective as conventional sunscreens, as long as the sunscreen's active ingredient is one of 16 FDA-approved active ingredients. Many sunscreens marketed as reef-safe use the minerals zinc oxide or titanium dioxide as the active ingredient (both of which are on the FDA's approved list). Those two ingredients would make a sunscreen mineral-based as opposed to chemical-based. That said, it's important to always do your research and make sure the sunscreen is strong enough to protect your skin, and that you are applying it often enough.
How Does Sunscreen Harm Coral Reefs?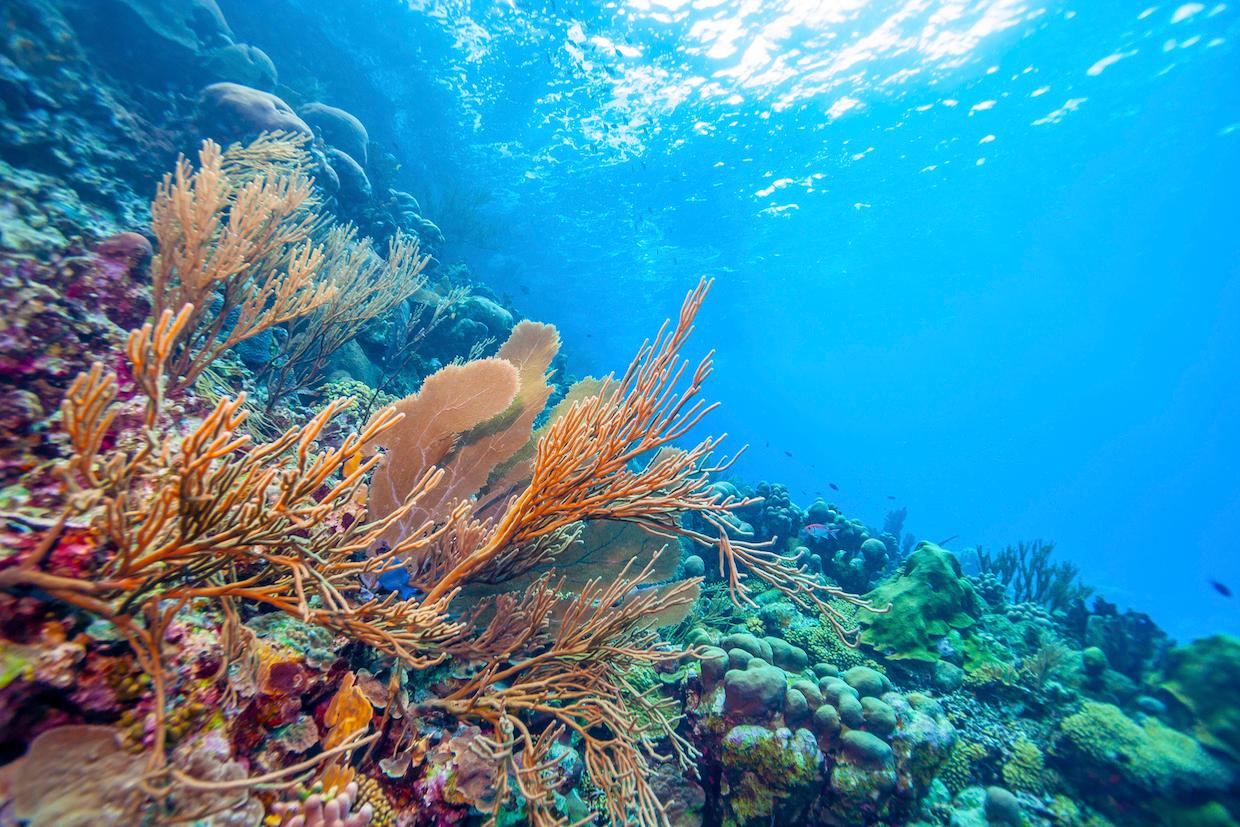 Up to 6,000 tons of sunscreen are estimated to wash into coral reefs around the globe each year, according to Consumer Reports. When that sunscreen contains reef-harming chemicals, the chemicals can cause destructive genetic mutations to the coral reefs, causing the vibrant color to fade (or "bleach") to a white skeleton, as explained by Sierra Club, via a 2015 paper by Archives of Environmental Contamination and Toxicology. Sunscreen is not the only thing causing coral bleaching, but it is one thing that humans can easily change.
Why Are Coral Reefs Important?
Coral reefs are structures making up the underwater ecosystem, and they have numerous vital functions for our planet. As explained by the Queensland Museum, coral reefs provide habitats for marine life, they protect coastlines from the elements, they provide nitrogen and other necessary nutrients for marine life, they promote underwater biodiversity, and more. When we use sunscreen that contains reef-harming chemicals, we contribute to coral bleaching.
Best Reef-Safe Sunscreen in CVS, Target, and Other Drugstores
Reef-friendly sunscreen is much more accessible than you may think — in fact, you can find affordable options in CVS, Target, and many other chain stores. Here are a few brands that should check off most of the requirements on your list:
Sun Bum
Because Sun Bum is a cruelty-free sunscreen company that can be found in many drugstores, many wonder if it is reef-safe. Some Sun Bum products are labeled reef-friendly, and you can easly filter those on the website. However, most of the brand's reef-safe products do contain active ingredients known to be toxic to human health, such as avobenzone and octocrylene — so make sure to do your research.
Goddess Garden
Goddess Garden's zinc-based sunscreens claim to be reef-safe, fragrance-free, formulated for sensitive skin, vegan, and cruelty-free. Goddess Garden is available at Target, CVS, and Whole Foods.
Alba Botanica
Alba Botanica's sunscreens are reef-friendly (which the brand notes means "free of ingredients identified to have potential adverse impact to coral reefs"), biodegradable, cruelty-free, and fragrance-free. The brand sells both mineral and chemical formulas, and some are available at Target, Whole Foods, Fairway, and Duane Reade.
Blue Lizard Australian Sunscreen
Many of Blue Lizard's sunscreens are mineral-based and free of common reef-harming ingredients like oxybenzone and octinoxate. However, some of the brand's formulas do contain those chemicals, so make sure to always read the label. The cruelty-free brand can be found at Target, Walmart, Shop Rite, and Bed, Bath & Beyond. Plus, the white caps turn blue when exposed to the sun, so that's fun.
High-End Reef-Friendly Sunscreens
There are plenty of higher-end reef-safe sunscreens that you can find in natural grocers or online, such as:
Love Sun Body
Love Sun Body's mineral sunscreens claim to be reef-safe, and they're also cruelty-free, vegan, and fragrance-free.
Meow Meow Tweet
Cruelty-free, vegan, zero-waste company Meow Meow Tweet recently released its first sun protection product, the Everyday Sunscreen. It's mineral-based, packaged in an aluminum bottle with a compostable label, and you can recycle the plastic pump by mailing it back to Meow Meow Tweet for TerraCycling.