How to Celebrate Pride Month Sustainably — at Work, Parades, and More
We've rounded up some tips on how to celebrate Pride Month at work, in ways that could actually create meaningful change within your company.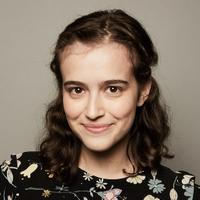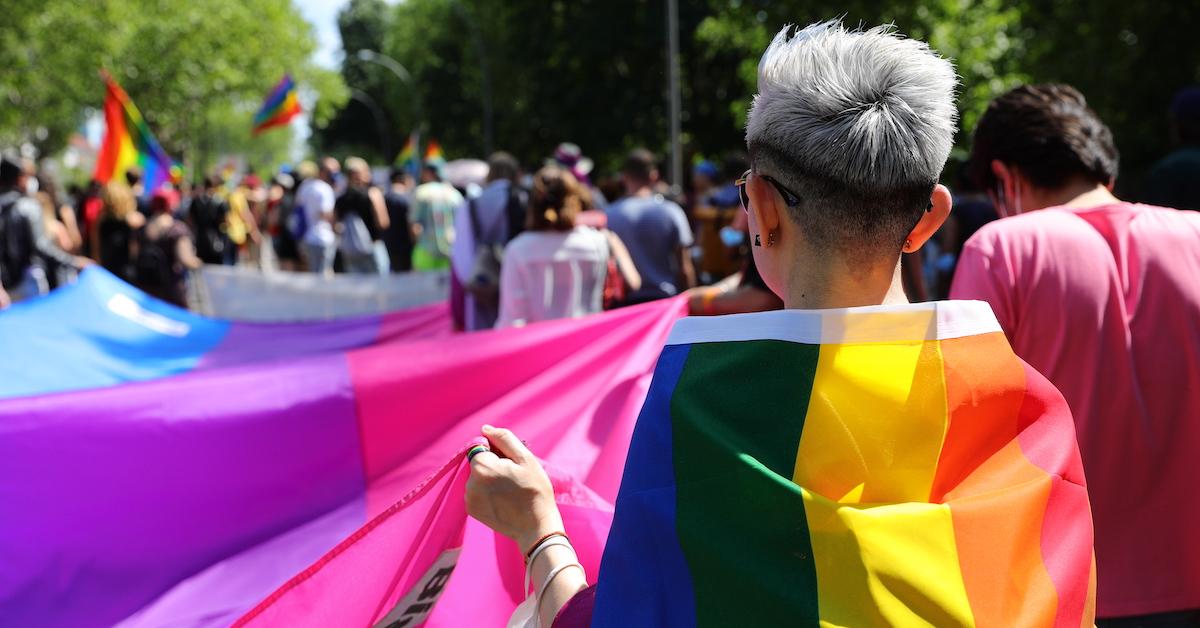 Article continues below advertisement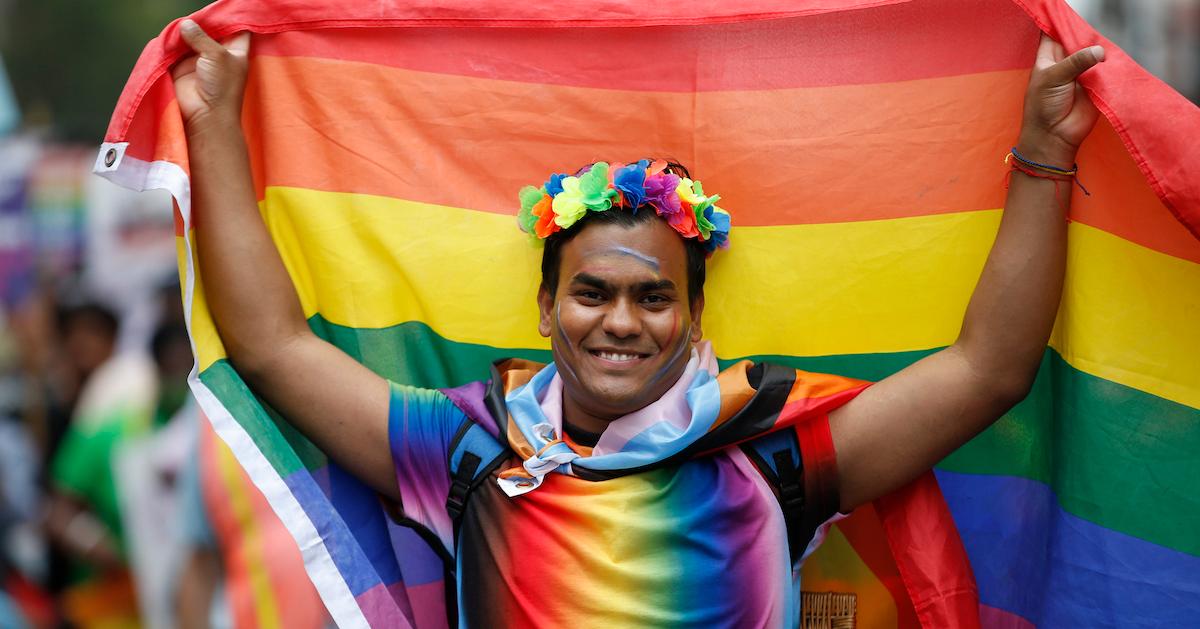 How to celebrate Pride Month at work:
There are so many ways to celebrate Pride Month at work — but the most important way is to make sure your workplace is a safe space for members of the LGBTQ+ community.
Article continues below advertisement
Stryker's Careers Blog recommends working with leadership at your company to ensure that corporate policies are as inclusive as possible when it comes to LGBTQ+ employees and hiring. This can be achieved through actions such as:
Holding a diversity and inclusion training session

Hiring external consultants to evaluate diversity in the workplace, and to make suggestions for making your workplace more inclusive

Hiring a full-time diversity and inclusion officer, if you are a bigger company

Including a diversity and inclusion rider on job descriptions, making it clear that your workplace is a safe space for people of all backgrounds

Ensuring access to gender-neutral restrooms at all offices and/or stores.
Additionally, to help celebrate Pride Month around the office, you may consider:
Inviting an LGBTQ+ speaker for a talk at your workplace

Screening a documentary about LGBTQ+ rights or history at work

Choosing a book about Pride Month or LGBTQ+ history for the office book club this month

Displaying your pronouns in your email signature and on social media profiles, and encouraging others to do the same

Having your company donate a portion of this month's proceeds to an LGBTQ+ organization.
Article continues below advertisement
Of course, what you are able to do will depend on your workplace, its size, and your role there. But no matter where you work, remember that Pride Month is about so much more than just adding a rainbow to your company's logo this month.
It's about commemorating those who fought for LGBTQ+ rights at the 1969 Stonewall Uprising, honoring all those who have fought for equality since then, and celebrating LGBTQ+ joy. So consider really using your voice to encourage your company to take real action during Pride Month this year.
Article continues below advertisement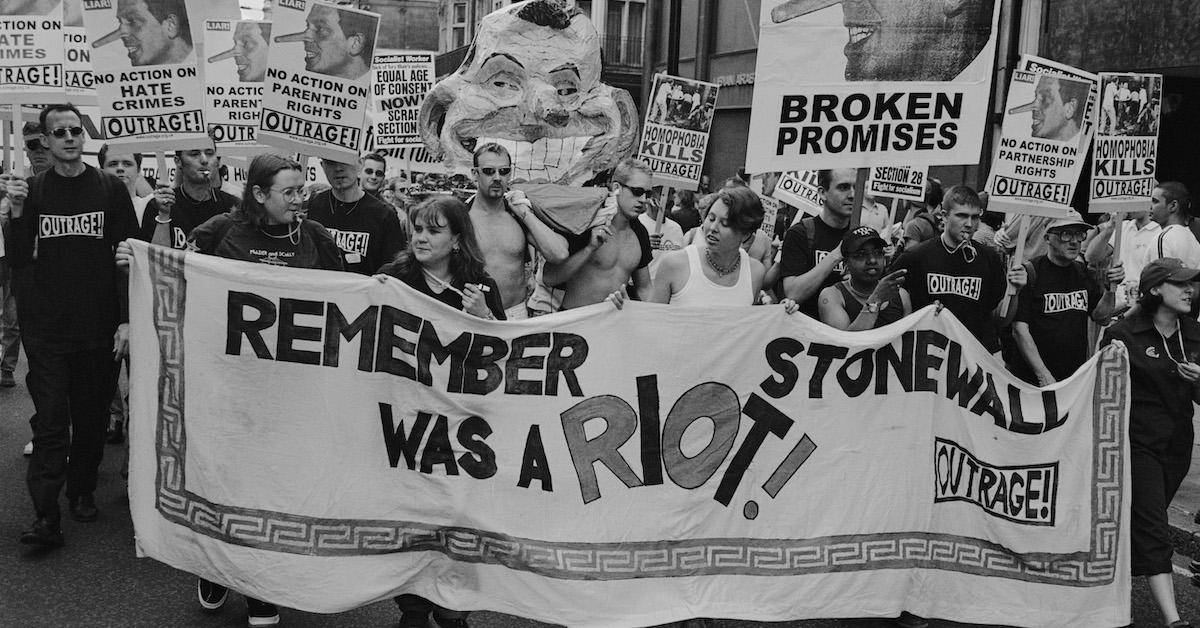 How to celebrate Pride Month sustainably:
And here are a few tips for celebrating Pride Month sustainably to help keep your celebrations eco-friendly.
Article continues below advertisement
March and protest responsibly — and maybe even get involved in a cleanup.
If you are planning to attend any Pride protests, parades, or marches this year, do so responsibly. Have you ever seen the streets after a Pride parade? They are usually littered with signs, confetti, glitter, and trash — not something that any protester should be proud of.
So while protesting and marching this year, politely decline any free branded merch, noisemakers, and paraphernalia being handed out by corporations, and make sure not to leave anything behind on the ground. You may also consider volunteering to help clean up after your local parade, or, you could even organize your own community cleanup after your local march.
Resist "rainbow washing."
Rather than giving in and purchasing cheap Pride merch from corporations engaging in rainbow washing, buy your rainbow-adorned merch from a sustainable, LGBTQ+-owned brand (we rounded up a few of our favorites). Or, consider shopping for a new outfit secondhand, wearing the same outfit you wore to a previous Pride March, or wearing clothing you already have in your closet.
And while you're at it, use the same poster and wave the same rainbow flag you had last year, and consider skipping the glitter to keep your look eco-friendly!
Article continues below advertisement
Celebrate with sustainable liquor, food, and decorations.
Do your research on Pride.
There's so much to celebrate during Pride — but also, so much to learn. Check out our guide on the history of Pride Month, a holiday that actually commemorates the 1969 Stonewall Uprising. And as mentioned above, you may consider watching a documentary or reading a book about LGBTQ+ history to learn more.
Follow LGBTQ+ environmental activists and influencers.
Follow LGBTQ+ environmental activists on social media — each of the activists listed here speaks to the intersection of environmentalism and queer rights on their Instagrams, and following them will help diversify your feed.
This article, originally published on June 1, 2022, has been updated.