Try Reusable Water Balloons for an Eco-Friendly Summer Battle
We suggest using reusable, eco-friendly water balloons for all of your water balloon fight needs.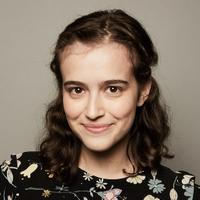 A water balloon fight is one of childhood's great summer joys. But littering? Not so much.
Unfortunately, most balloons are made from plastic — and when they splatter on the pavement, they often break into many pieces, leaving litter behind on your lawn that can pose a danger to local animals. Instead, we suggest using reusable, eco-friendly water balloons for all of your water balloon fight needs.
Article continues below advertisement
And sure, there are plenty of companies that make "biodegradable" single-use balloons out of plant-based and bioplastic materials. However, these materials function just like plastic, and can still take a while to break down, or require industrial compost settings to break down — meaning they can still present a risk to wildlife.
Therefore, we recommend avoiding those, and opting for reusable options instead — not only are they better for the environment, but they can mean your water balloon fight can go on for hours, they make cleanup much easier, and they can save you money in the long run! Here's a look into a few zero-waste water balloon options you can buy or make.
Article continues below advertisement
Tlitlimom's reusable Water balloons
Tlitlimom's reusable water balloons are essentially flexible balls that can be refilled with water over and over again. They can fit in the palm of your hand, are made of silicone, and are easy to fill — simply sink them in water.
Once the balls are full, you can throw them at each other as you would any water balloon, and the water will explode out of the ball. Then, repeat the process.
You can buy a six pack of these balls for $18.99 on Amazon.
Article continues below advertisement
Crochet water balloons
Another option is a crochet water balloon, made out of nothing but yarn. A variety of Etsy sellers make colorful crochet water balloons — to use them, simply soak them in a bucket of water for a few seconds, and they'll absorb the water. After a few throws, you can simply dip them in water again.
Most options for crochet water balloons on Etsy are made from synthetic yarn such as polyester or acrylic, as those materials seem to be more absorbent. But even though these materials are plastic-based, they are far from single-use, as they can be reused summer after summer. Check out options from RayneRosesBoutique ($13 for six balloons), MeganPruimCrochet ($15 for 10 or $28 for 20), and BleubirdKnits ($12 for six).
Article continues below advertisement
Reusable cotton splash water balls
The company KUANGO's reusable splash water balls are made of 100 percent cotton, and simply need to be dipped in water for a few seconds to become soaked through. A bag of 60 water balls goes for $26.99 on Amazon, and the balls will come in a mix of green, red, and blue.
These balls are on the smaller side, with a diameter of less than 2 inches each, meaning they are perfect for little hands.
Article continues below advertisement
DIY sponge water bombs
If you have a lifetime supply of sponges sitting under your kitchen sink, they are the perfect material for DIY water bombs. Of course, you could just give your kids a large pack of sponges and have them use those as-is instead of water balloons — but you can also make your own sponge water bombs pretty easily.
According to a DIY sponge bomb tutorial by the blog Big Family Blessing, all you need are sponges (eco-friendly compostable sponges could work for this, too!) a pair of scissors, and hair elastics, rubber bands, or string. Simply layer three sponges of varying colors on top of one another, cut them into three strips each, attach them with the elastic, and spin the pieces until they resemble a pom pom. You can find the full details in the blog post. To use these, just soak them in water for a few seconds, and battle on.
This article, originally published on June 28, 2022, has been updated.