Do Eco-Friendly Balloons Exist, or Should We Resort to Different Birthday Party Décor?
Even though balloons have been a birthday party staple for several decades, they generally aren't considered to be an eco-friendly decoration.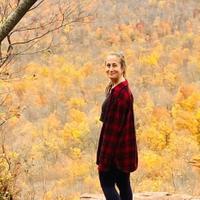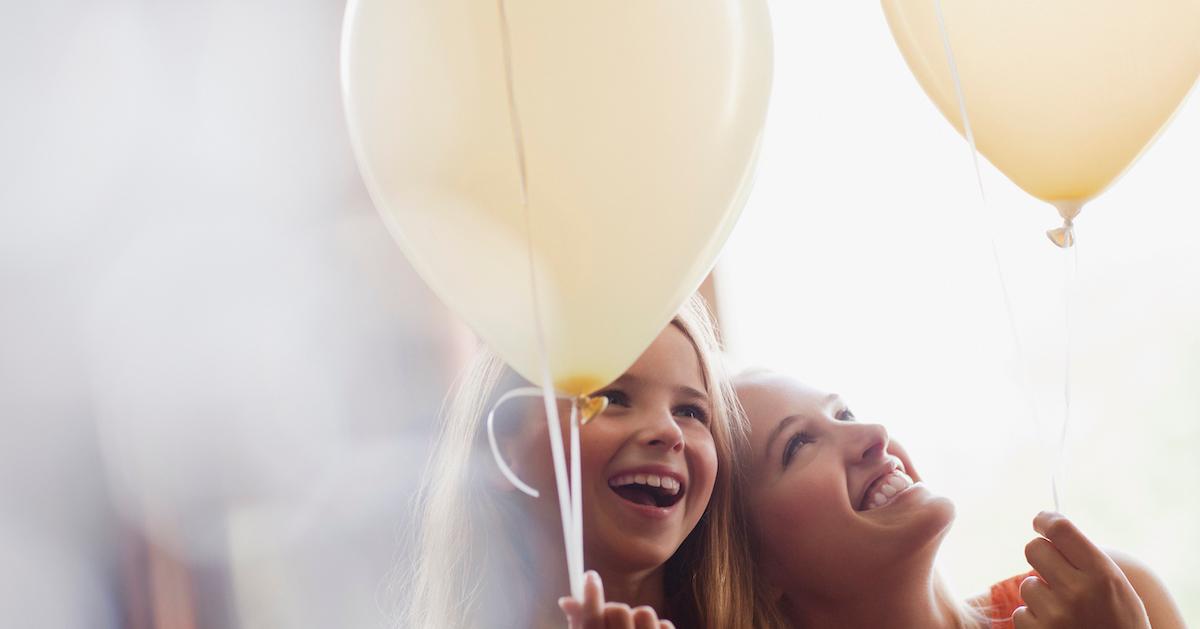 Although many consider balloons to be a birthday party staple, they aren't particularly eco-friendly in the realm of festive décor. While latex balloons are supposedly "biodegradable," they take months to decompose — and helium balloons take much longer. At this point, many states have actually banned balloon releases for the sake of the environment.
This leaves avid party planners wondering if eco-friendly balloons even exist.
Article continues below advertisement
"Most people realize we shouldn't litter — that's what balloon releases are, just litter," Vosburgh said in 2019. "Just another wasteful single-use product."
Article continues below advertisement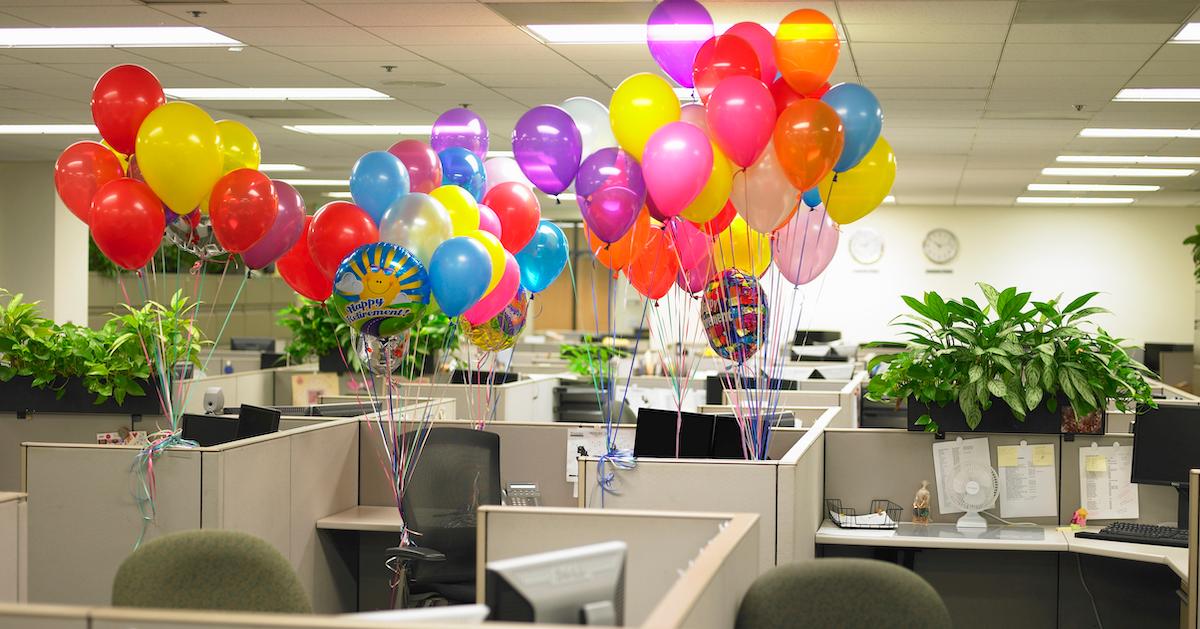 Some balloons are marketed as eco-friendly — but they aren't amazing.
Even though certain companies tout latex balloons as a "compostable" and "eco-friendly alternative" to plastic helium balloons, that sadly is not really the case. Latex balloons can take between six months and four years to fully break down, and in sea water, they take even longer to biodegrade.
So that balloon you accidentally let go of several years ago may have landed in the Atlantic — and it may very well still be there, posing as a risk to surrounding marine life.
Article continues below advertisement
Helium balloons take longer to break down, but they are at least recyclable and reusable. So if you're going to buy balloons, get yourself a helium pump and plan to reuse them for years to come — until it's time to recycle them.
But because balloons come in such bright colors, they tend to pose as an enticing snack to birds, marine life, and land mammals when they're set free. This can lead to asphyxiation or even a gastrointestinal blockage, which can in many cases be fatal.
If you feel like the party truly can't go on without balloons, Trvrst recommends bringing reusable water balloons, which you can find on Etsy or Amazon. These are typically fabric "balloons" that you dip in water, throw at people, and repeat over and over again.
So long story short: there aren't really eco-friendly balloons out there, but if you want alternatives, we have a few ideas.
Article continues below advertisement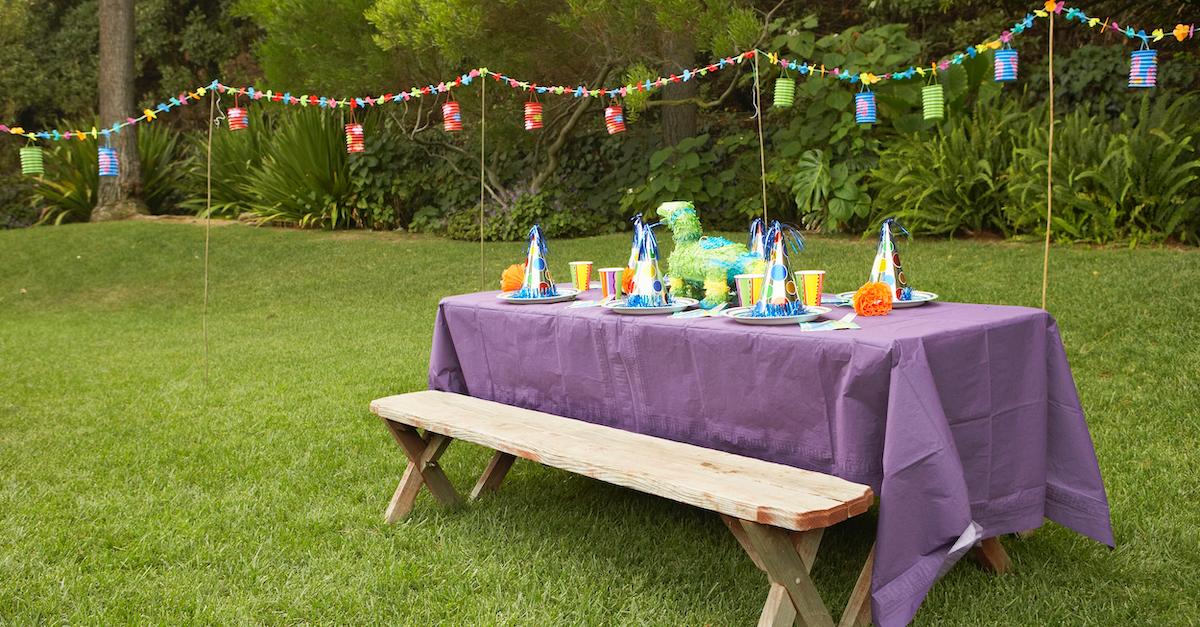 Consider eco-friendly decoration alternatives to balloons:
There are a few eco-friendly alternatives to balloons that you can have at your next fiesta. DIY some natural decorations from things you find in your backyard — Pinterest is a haven for all things crafts, and you're bound to find something cute there that won't break the bank or hurt the planet.
Reusable decorations are also great. Consider shopping at a secondhand store for anything and everything birthday related — just refrain from getting something with an age number on it, so you can reuse it next year.
Article continues below advertisement
Update: Jacksonville, Fla., has banned balloon releases.
UPDATE, July 28, 12:24 p.m. ET: Jacksonville, Fla. city councilman, Rory Diamond, recently proposed a bill that would ban the release of balloons or sky lanterns for good, according to First Coast News, because of their negative environmental effects. Releasing more than 10 balloons within 24 hours results in a $250 fine statewide, so this would further crackdown on the rule.
"Look at this beautiful beach... It's absolutely pristine. There's nothing worse than seeing liter out there. There's nothing worse than seeing birds with strings around their necks or turtles that don't make it to the ocean, so this bill will help prevent all that," Diamond noted, per First Coast News. Needless to say, they're doing the right thing for the planet.
This article, originally published on April 28, 2022, has been updated.