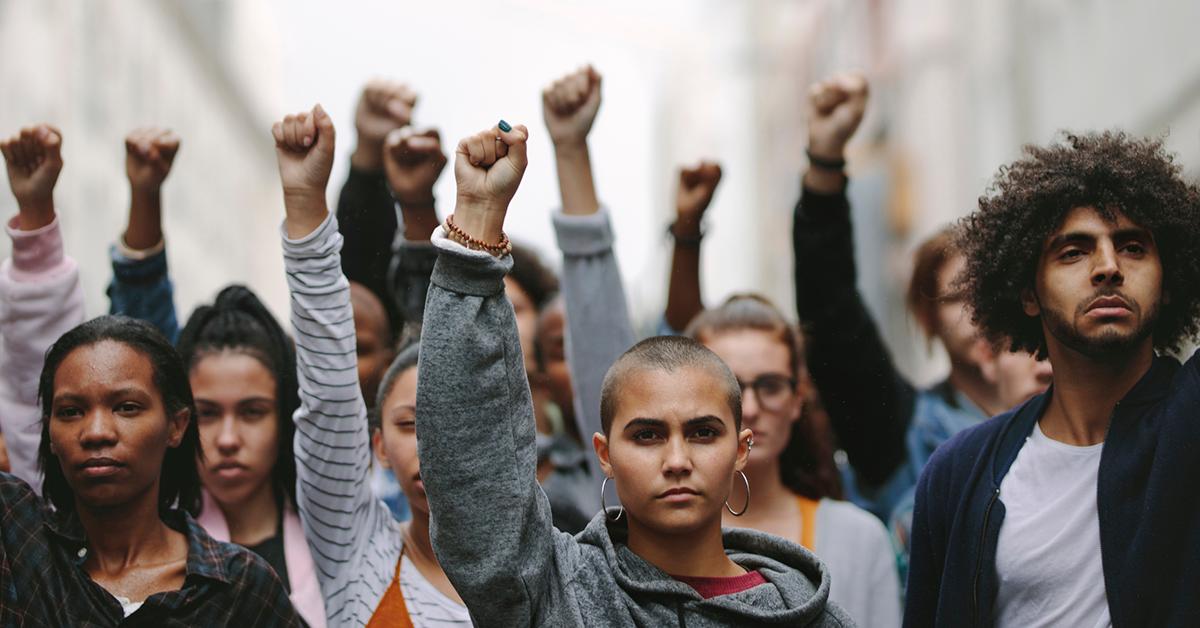 How to Organize a Community Cleanup After a Protest
All around the country — and the world — people have mobilized and taken part in protests, explicitly recognizing that Black lives matter, demanding racial justice, and fighting for the end of police brutality. While protests often proceed the much-needed change that all those in the Black community, and allies standing in solidarity, demand, crowds like the ones we're seeing often lead to a much more manageable problem: a mess.
Article continues below advertisement
While plenty of media would have you believe the protests are violent, looting is rampant, and vandalism is widespread, in most communities, that isn't the case; the protests have remained largely peaceful. However, it's inevitable that where large, outdoor crowds go, litter tends to follow. Luckily, organizing a cleanup isn't too difficult.
Keep reading for the steps to organize your own cleanup in your community — and what you can do to keep your streets beautiful while demanding justice.