Sustainable Pride Merch by LGBTQ+-Owned Businesses to Combat Rainbow Washing
Pride merch is best when bought from a sustainable, LGBTQ+-owned, small business.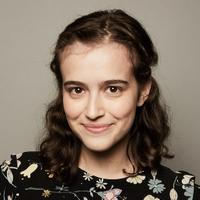 If you're celebrating Pride Month, it's safe to say that you'll be wanting to dress the part. But instead of buying pride merch from corporations like Target or Amazon, we're here to tell you a few reasons why you should shop from a sustainable, LGBTQ+-owned, small business instead — and to share several of our favorites.
Article continues below advertisement
What is rainbow washing? The "Who Made My Pride Merch" campaign aims to call it out.
To shine a light on the endless issues with buying pride merch from massive corporations, environmentalist and blogger Izzy McLeod started a campaign called Who Made My Pride Merch. The campaign asks brands to be transparent about who makes their pride collections, and aims to support LGBTQ+ garment workers around the globe.
As the campaign points out on Instagram, fast fashion brands have been put on blast in recent years for outsourcing manufacturing of their pride merch to countries with laws that attack LGBTQ+ people and protesters, such as Myanmar, Turkey, and China. Not to mention, some of the corporations that sell pride collections are actually connected to unethical and environmentally-destructive industries.
In response, people have started using the phrase "rainbow washing" to describe this phenomenon. Environmentalist Isaias Hernandez (aka Queer Brown Vegan) defines rainbow washing as: "when brands, corporations, and organizations create rainbow colored products to express their allyship to the LGBTQ2SA+ community while still having links to private prisons, fossil fuel sectors, and donating to anti-LGBTQ+ orgs."
Where to buy sustainable pride merch made by LGBTQ+-owned businesses:
We've rounded up six awesome sustainable companies that are owned by LGBTQ folks, all of which are selling awesome clothing and accessories that will help you take your pride look to the next level. That way, you'll actually be supporting the queer community, as well as keeping your environmental impact low.
Plus, few of the brands on this list have even been endorsed by Who Made My Pride Merch founder Izzy McLeod.
Kirrin Finch's United By Love T-Shirt
Couple Laura Moffat and Kelly Sanders Moffat's Brooklyn-based company Kirrin Finch makes menswear-inspired clothing designed to fit female and non-binary bodies, which is made with all-natural or organic fabrics and low-impact dyes in ethical factories. In honor of Pride, Kirrin Finch is selling the United By Love T-Shirt, which is black with a rainbow design. The shirt is composed of 100 percent cotton, made in Nicaragua, and printed in the U.S.
TomboyX's Wear Your Pride collection
Fran Dunaway and Naomi Gonazalez, who told Cherry Magazine that they both identify as lesbian and queer, founded apparel company TomboyX to create "underwear that any body could feel comfortable in, regardless of where they fell on the size or gender spectrum." TomboyX sells underwear, bras, T-shirts, swimwear, and more, all in gender inclusive sizing, that celebrate gender expression year-round, and the company is currently promoting its Wear Your Pride collection that features various rainbow-decorated apparel.
TomboyX also has a detailed page on its website dedicated to the sustainability measures it takes, including using fabrics such as OEKO-TEX certified cotton and Tencel Modal; using recyclable and biodegradable packaging; and manufacturing swimwear in a factory that uses renewable energy and recycled water.
Article continues below advertisement
Shapeshifters' pride binders
Article continues below advertisement
Shapeshifters is best known for its binders — and the company is offering special rainbow binders for pride (though you can buy them year-round) in a variety of color spectrums.
Article continues below advertisement
Femme Forte
Zoe Schulz founded gender neutral, sustainable, slow fashion brand Femme Forte after recognizing a lack of companies created by queer people for queer people, and in opposition of the rainbow washing that happens every Pride Month, according to Gay Times. The U.K.-based company promises to be cruelty-free, sweatshop-free, ethical, vegan, and low-impact.
Article continues below advertisement
Femme Forte also uses vegan inks that are free from toxic chemicals, the company claims to pay and treat workers ethically, and a portion of proceeds are donated to LGBTQ+ charities. Femme Forte doesn't have a specific pride collection, but its muted clothes are perfect for Pride Month or wearing year-round, as they feature sayings like "femininity is genderless," "the future of feminism is trans-inclusive," and "protect queer kids."
Article continues below advertisement
Wilde Mode
Scotland-based Wilde Mode is committed to sustainability, and its clothing is size-inclusive, gender free, disability-friendly, sensory-friendly, vegan, made-to-order, carbon neutral, sustainably-sourced, and zero waste (all fabric offcuts are reused, recycled, or donated).
Article continues below advertisement
The company sells plenty of pride-inspired apparel, ranging from leggings to undies to tops. Plus, Wilde Mode is promoting the Who Made My Pride Merch campaign on Instagram this month. Founder Deborah (Debz) Breen does not seem to comment publicly on her sexuality, but she is a single parent to two sons with disabilities, a chronic health warrior, and she caters all Wilde Mode products to the LGBTQ+ community.
Article continues below advertisement
Wildfang
Wildfang sells pride-inspired T-shirts and hats bearing phrases like "come as you are" and "wild feminist." Founded by queer fashion designer Emma Mcilroy, Wildfang aims to challenge the ways gender norms manifest in fashion.
Article continues below advertisement
The company is all about diversity, inclusion, and sustainability — Wildfang's factories are all SA 8000 certified to ensure humane working conditions, and ISO14001 certified to ensure energy and water conservation; the company has also removed 80 percent of unnecessary product packaging, and is continually implementing waste-reduction practices. Plus, Wildfang has donated more than $500,000 to charity since its founding.