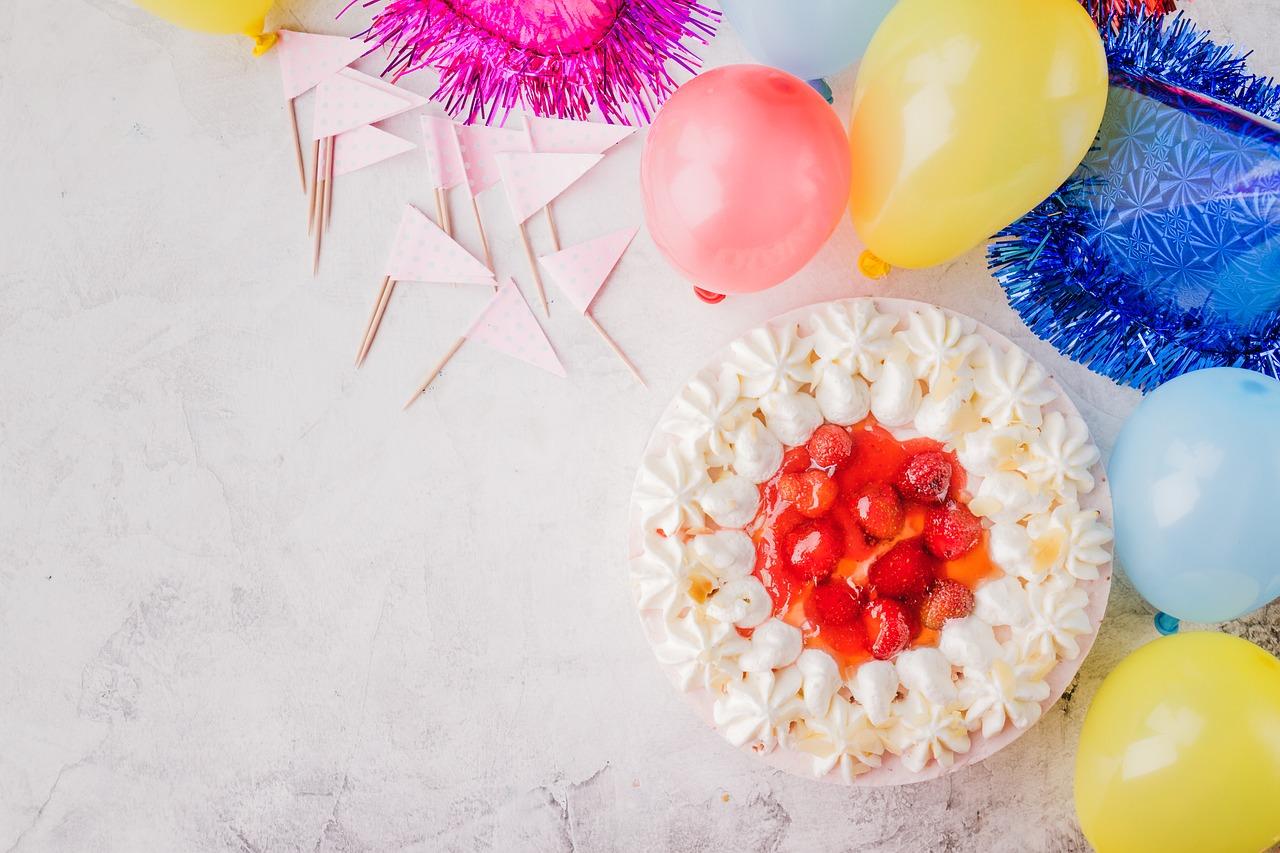 8 Eco-Friendly Party Supplies For A Sustainable Celebration
Sustainable parties are possible thanks to eco-friendly party supplies.
Everything you need to throw a good party is usually disposable, single-use, or covered in plastic. Just think about the aisles of any party supply store. The superhero plates and skeleton streamers are all designed for easy clean-up rather than long-term use — and when you're planning a gathering for dozens of people, that's kind of understandable. But there are simple ways to make your celebrations more sustainable, and it starts with swapping your supplies.
Article continues below advertisement
Whether you're planning a birthday party for a 5-year-old or a bridal shower for your best friend, you can find products that are naturally derived or can degrade in a compost pile, rather than a landfill. Here are a few sustainable party supplies to get you started, plus some DIY projects you can complete yourself.
Article continues below advertisement
1. Compostable Plates, Cups, and Utensils
Paper plates and plastic forks generate a ton of waste, but it can be tough to pump yourself up to wash a sink full of dirty dishes after you just hosted a party for 35 people. If you're looking for a happy medium, check out Susty Party. The company makes non-toxic and compostable plates, cups, and utensils from renewable or recycled materials. These supplies aren't just ethically sourced; they look great, too. Susty Party offers a range of colors and patterns, so you don't have to sacrifice festive flair in the name of sustainability.
Article continues below advertisement
2. Plantable Invitations
Article continues below advertisement
Send your guests a truly unique invitation with a plantable card from Botanical Paperworks. These invitations are printed on seed paper, meaning they have daisy and snapdragon seeds embedded in them. After your guests have noted the party location and details, they can plant their cards directly into soil and watch new flowers sprout.
Article continues below advertisement
3. Rice Paper Lanterns and Garlands
Balloons have a way of ending up in the wild, where birds and turtles can mistake them for food. Rather than filling your living room with these decorations, pick up some lanterns and garlands from Green Party Goods. This eco-friendly retailer makes brightly colored decorations with rice or recycled paper. Your choices range from a puffy pink pom to a nautical garland of anchors, with plenty of fluorescent fans in between.
Article continues below advertisement
4. Biodegradable Confetti
Article continues below advertisement
Make it rain (biodegradable) confetti with a pack from Confetti Kings or It's a Confetti Parti! If you're feeling crafty, you can also upcycle old tissue paper or wrapping paper into your own DIY creation.
Article continues below advertisement
5. Beeswax Birthday Candles
Go natural on the cake toppers with these beeswax birthday candles from Big Dipper Wax Works. The candles come in multi-colored and classic hues, and you can feel great about buying them, since they come from a fantastic company. Big Dipper is a Green America-approved business that donates 10 percent of its profits to groups supporting sustainable beekeeping, ensuring the health and growth of bees nationwide.
Article continues below advertisement
6. DIY Pinata
Article continues below advertisement
Since a piñata is mostly made out of cardboard and old newspaper, it's a natural candidate for a DIY upcycling project. Want to make one shaped like a rainbow? Follow this guide. Thinking more of a castle? There's a tutorial for that, too. The best part of building your own piñata is you control what goes inside. That means you can minimize the amount of plastic-wrapped candies, or avoid them entirely. Here are some alternative ideas.
Article continues below advertisement
7. Felt Party Hats
Eco Party Time provides great alternatives to plastic and paper party hats. Your kid can be a royal in one of their silk or felt crowns, or a pirate in their felt black hat, adorned with a classic jolly roger. If you're looking for something more customizable, try the Fox & Willow Etsy shop.
Article continues below advertisement
8. Eco-Friendly Party Favors
Party favors are often the biggest challenge for eco-conscious hosts, since they're usually full of cheap, disposable toys. Give the kids something more sustainable by making your own playdough or buying small wooden toys. And if this is a party for grown-ups, consider making these pretty wildflower seed bombs.