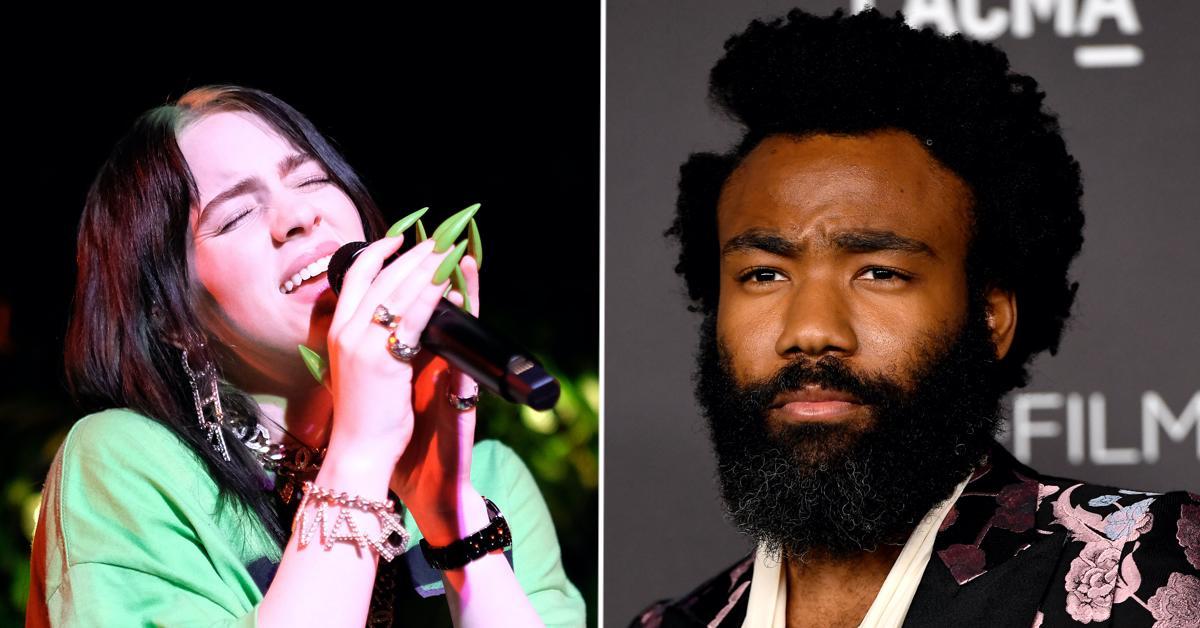 9 Songs About Climate Change That Are Absolute Fire
Climate crisis ballads may not be as popular as love songs — but there are plenty of songs about global warming that exist for your listening pleasure. Seriously: there are numerous songs about climate change out there, by artists from Pitbull to Joni Mitchell.
And while listening to songs about the climate emergency may not sound like the kind of bop you can rock out to, some of the songs on this list are straight-up bangers.
Read on for nine of our favorite climate change songs.
Article continues below advertisement
'The Greatest' by Lana Del Rey
In Lana Del Rey's song "The Greatest" from her 2019 album "Norman F--king Rockwell!," she laments about culture, life, and friends of her past. "If this is it, I'm signing off/Miss doing nothin' the most of all/Hawaii just missed that fireball/L.A. is in flames' it's getting hot," she sings. The lyrics, which were co-written with Jack Antonoff, allude to the California wildfires, which are exacerbated by climate change.
Del Rey echoes the references to fires in the song's pre-choruses, when she sings, "Those nights were on fire/We couldn't get higher" and "The culture is lit, and if this is it' I had a ball/I guess that I'm burned out after all."
Article continues below advertisement
'Big Yellow Taxi' by Joni Mitchell
Joni Mitchell's 1970 classic "Big Yellow Taxi," off her album "Ladies of the Canyon," laments parts of nature that humans have ruined. "They took all the trees, put 'em in a tree museum/And they charged the people a dollar and a half just to see 'em," Mitchell sings, in a reference to deforestation, one of the central causes of the climate crisis.
Article continues below advertisement
"Hey farmer, farmer, put away the DDT now/Give me spots on my apples/But leave me the birds and the bees, please," Mitchell croons. DDT is a powerful and toxic pesticide that was invented in the 1940s. It entered the environment and the food chain, it disrupted ecosystems, and it caused cancer and genetic issues in animals and humans. These revelations were exposed in Rachel Carson's famous 1962 book Silent Spring, as noted by the NRDC — and then were of course highlighted eight years later when Mitchell dropped this iconic song.
Article continues below advertisement
'Wake Up America' by Miley Cyrus
On her second studio album, "Breakout," Miley Cyrus directly addresses global warming and asks the country to come together and take care of the planet.
"Everything I read's global warming, going green," she sings in the delightfully corny song. "Wake up, America/We're all in this together/It's our home, so let's take care of it." (Could the line "we're all in this together" just be a bit of Disney cross promotion?)
Article continues below advertisement
The song dropped back in 2008, and 13 years later, Cyrus is still an advocate for the environment, often using her platform to promote living sustainably, eating plant-based (which she mostly does), and other social justice causes.
Article continues below advertisement
'Feels Like Summer' by Childish Gambino
"Feels Like Summer" by Childish Gambino, aka Donald Glover, dropped in the summer of 2018 — and it has major ~song of the summer~ vibes. It also has major ~the climate crisis is going to kill us all~ vibes.
"Every day gets hotter than the one before/Running out of water, it's about to go down/Go down/Air that kill the bees that we depend upon," he sings. "I'm hoping that this world will change/But it just seems the same/I know/Oh, I hope we change."
Article continues below advertisement
'All the Good Girls Go to Hell' by Billie Eilish
Like in the above Lana Del Rey song, Billie Eilish's "All the Good Girls Go to Hell" from her 2019 album "When We All Fall Asleep, Where Do We Go?" references the wildfires in California. "Hills burn in California/My turn to ignore ya/Don't say I didn't warn ya," Eilish sings. "Man is such a fool, why are we saving him?/Poisoning themselves now/Begging for our help, wow."
Article continues below advertisement
The teenage singer confirmed in an interview with 3FM that a lot of "All the Good Girls Go to Hell" is about global warming and the ways humans are causing and exacerbating the climate crisis. Eilish is vegan and has been outspoken about her passion for protecting animals and the environment in interviews and on her social media channels, and it's no surprise that her message has spread into her music.
Article continues below advertisement
'Earth' by Lil Dicky
Just ahead of Earth Day 2019, rapper Lil Dicky released "Earth," a song and accompanying music video that both featured a long list of famous singers, including: Justin Bieber, Miley Cyrus, Ariana Grande, Halsey, Wiz Khalifa, Snoop Dogg, Adam Levine, Shawn Mendes, SIA, Lil Jon, Katy Perry, Lil Yachty, Ed Sheeran, John Legend, and the Backstreet Boys.
Article continues below advertisement
"We love the Earth, it is our planet/We love the Earth, it is our home," Lil Dicky sings in the chorus. "But these days, it's like we don't know how to act/All these shootings, pollution, we under attack on ourselves/Like, let's all just chill, respect what we built," he raps.
Article continues below advertisement
"There's so many people out here who don't think global warming's a real thing. You know? We gotta save this planet. We're being stupid/Unless we get our s--t together now," Lil Dicky adds during the song's final verse. The rapper donated net proceeds from the song, video, and merch to environmental causes via a partnership with the Leonardo DiCaprio Foundation.
Article continues below advertisement
'Global Warming' by Pitbull
The rapper Pitbull hasn't just referenced the climate crisis in his music — he's named two of his albums after it. His 2012 album is called "Global Warming," and his 2017 album is titled "Climate Change." The title track on the former album, which features Sensato, introduces listeners to the album by making global warming sound like a party. Pitbull raps: "Category Sixes are storming/Take this as a, take this a warning/Welcome to, welcome to global warming."
Article continues below advertisement
Mr. Worldwide's reference to Category Sixes is apropos — hurricane seasons in many areas around the world have grown worse in the nine years since "Global Warming" dropped.
Article continues below advertisement
'The 1975' feat. Greta Thunberg by the 1975
In July 2019, the 1975 dropped the first single from the rock band's then-upcoming album, "Notes on a Conditional Form," titled "The 1975" (which the group names all of its first tracks). But instead of the band singing, you'll hear a somber piano melody backing the voice of teenage climate activist Greta Thunberg, reciting the speech she made at the World Economic Forum in Davos, Switzerland in January 2019, according to Pitchfork.
Article continues below advertisement
"We can no longer save the world by playing by the rules/Because the rules have to be changed," Greta declares on top of the piano, encouraging people to make changes and start supporting grassroots climate activism. "So, everyone out there, it is now time for civil disobedience/It is time to rebel."
Article continues below advertisement
'All Star' by Smash Mouth
Smash Mouth was spreading climate crisis awareness way back in 1999, with the hit song "All Star." The band sings: "It's a cool place, and they say it gets colder/You're bundled up now, wait 'til you get older/But the meteor men beg to differ/Judging by the hole in the satellite picture/The ice we skate is getting pretty thin/The water's getting warm so you might as well swim/My world's on fire, how 'bout yours?/That's the way I like it and I'll never get bored."
If that's not a reference to global warming, I don't know what is.