Greta Thunberg Lends Her Voice to The 1975's New Song: "Everything Needs to Change"
Greta Thunberg and The 1975 teamed up on a new song called "The 1975," where the activist encourages listeners to rebel.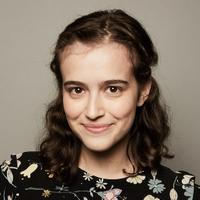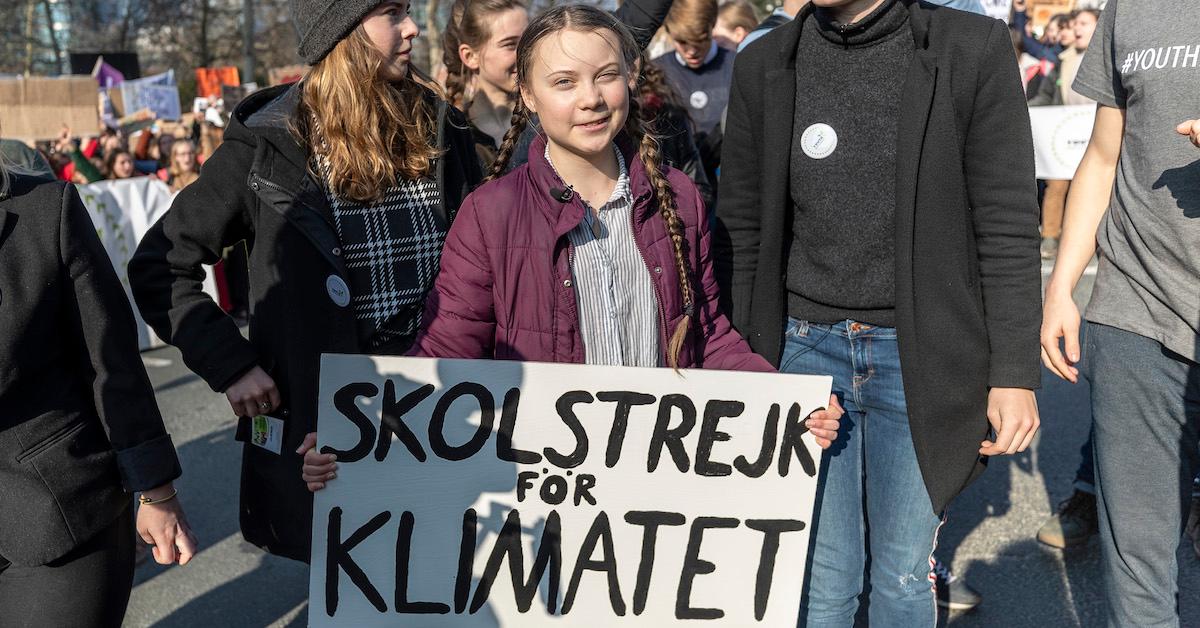 Nobel Peace Prize nominee, TIME Next Generation Leader, and now... rock band member? 16-year-old Swedish climate activist Greta Thunberg just lent her voice to a new song by The 1975, which will be the opening track on the band's upcoming album, "Notes on a Conditional Form." The song, aptly titled "The 1975," is an instrumental track, featuring Thunberg's voice reciting a poetic speech.
Article continues below advertisement
As noted by Pitchfork, many of Greta's words in "The 1975" come from a speech she made at the World Economic Forum in Davos, Switzerland in January 2019. "The 1975" is not the type of song you would rock out to on the dance floor (well, maybe at my birthday party), but rather the type of song that you listen to and feel inspired to do your part to fight the climate crisis.
"We are right now in the beginning of a climate and ecological crisis. And we need to call it what it is: an emergency." Greta powerfully declares at the beginning of the song, which is set to a somber yet hopeful piano tune. "We must acknowledge that we do not have the situation under control and that we don't have all the solutions yet."
Article continues below advertisement
"We must admit that we are losing this battle," Greta continues. "We have to acknowledge that the older generations have failed. All political movements in their present form have failed. But homo sapiens have not yet failed. Yes, we are failing, but there is still time to turn everything around. We can still fix this. We still have everything in our own hands. But unless we recognize the overall failures of our current systems, we most probably don't stand a chance."
Article continues below advertisement
But Greta's words are not just fear-mongering — she clearly explains what we need to do. "The main solution, however, is so simple that even a small child can understand it. We have to stop our emissions of greenhouse gases," she says, explaining that we need to work to prevent the 1.5 degree of warming, to "choose to go on as a civilization," and to "create transformational action that will safeguard the living conditions for future generations, or we can continue with our business as usual and fail."
Article continues below advertisement
Greta wants a system change — but the only way to get there is for people to change. "And yes, we need a system change rather than individual change. But you cannot have one without the other," she says, as the music comes to a climax. "If you look through history, all the big changes in society have been started by people at the grassroots level. People like you and me."
She then asks listeners to "please wake up and make the changes required possible," and for everyone to "do the seemingly impossible." As Greta says, humans use about 100 million barrels of oil, every day.
"There are no rules to keep that oil in the ground. So, we can no longer save the world by playing by the rules. Because the rules have to be changed," she pleads. "Everything needs to change. And it has to start today. So, everyone out there, it is now time for civil disobedience." The music stops. "It is time to rebel."
Article continues below advertisement
As Greta wrote in an Instagram post on Thursday, all the income from "The 1975" will be donated to Extinction Rebellion, an international movement founded in 2018 that is working to stop the climate crisis by using nonviolent civil disobedience.
According to Rolling Stone, the first songs on the last three albums by The 1975 have been instrumental tracks all called "The 1975." It's pretty awesome that the band chose to change that up a bit by adding Greta's powerful message to "Notes on a Conditional Form's" version of "The 1975." If you want to hear more, the full album will be released on February 21, 2020.