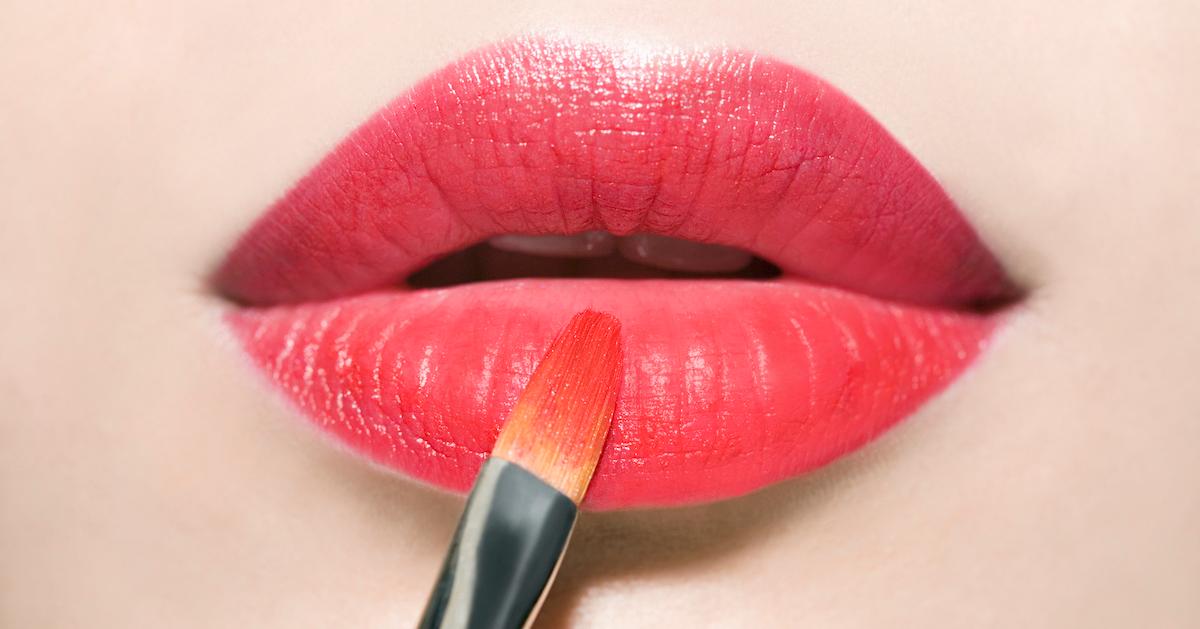 These Vegan Makeup Brands Will Do Your Face — and the Environment — a Big Favor
By Lizzy Rosenberg

Jan. 13 2021, Updated 4:57 p.m. ET
With the rise of veganism and plant-based lifestyles comes the rise of vegan beauty. Although cutting animal products from your diet is a major step for the environment and yourself, removing them from your makeup routine is vital, too. And since makeup brands come and go, we've compiled a list of a few of our favorite cruelty-free and vegan makeup brands as of 2021.
Article continues below advertisement
Coming soon: The Body Shop
That's right — your favorite mall destination, The Body Shop, has set a goal to go fully vegan by the year 2023, according to The Beet. Although its vegetarian and cruelty-free lines had been popular for years, the brand is going completely plant-based, eliminating honey, shellac, lanolin, and beeswax from its lists of ingredients.
"Our delicious to go 100 vegan is the natural next step for The Body Shop," The Body Shop's global brand director Lionel Thoreau said in an official statement. "Vegan beauty is a critical next step in our sustainability and environmental endeavors. This, along with our global refill and in-store recycling programs makes The Body Shop a destination for ethically-minded customers."
Article continues below advertisement
Kylie Cosmetics' Lip Kits
Last week Kylie Jenner announced a new Lip Kit line through Kylie Cosmetics. In addition to offering 30 shades, being lightweight, and smudge-resistant, it's also completely free of animal-derived ingredients. The brand previously used carmine — or ground-up beetles — as well as other non-vegan ingredients. The brand has always been cruelty-free, too.
Article continues below advertisement
The Lip Bar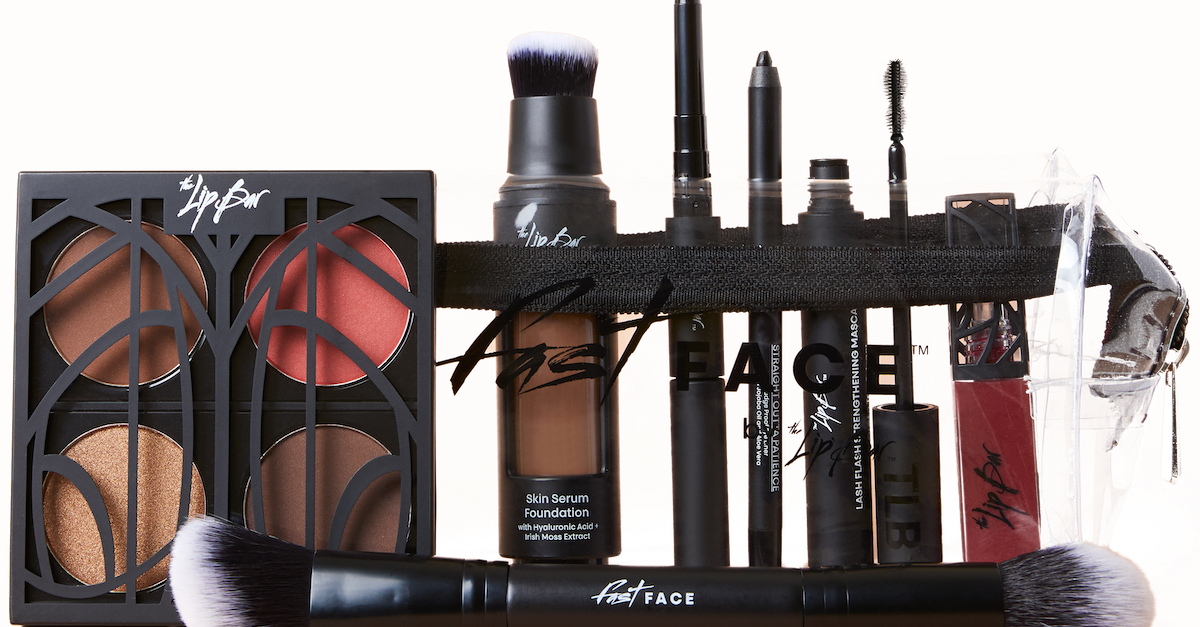 Vegan and cruelty-free beauty brand, The Lip Bar, was started by Melissa Butler, who quit her job on Wall Street to start a clean beauty brand. For $99, the Fast Face Kit gives you all the essentials for a full face of makeup — Foundation, 4N1 Face Palette (Blush, Highlighter, Face and Contour Powder), Mascara, Eye Liner, 2N1 Brow Gel and Pencil, and Liquid Lipstick, which are all available for a wide range of skin tones.
Article continues below advertisement
TheOrganiBrands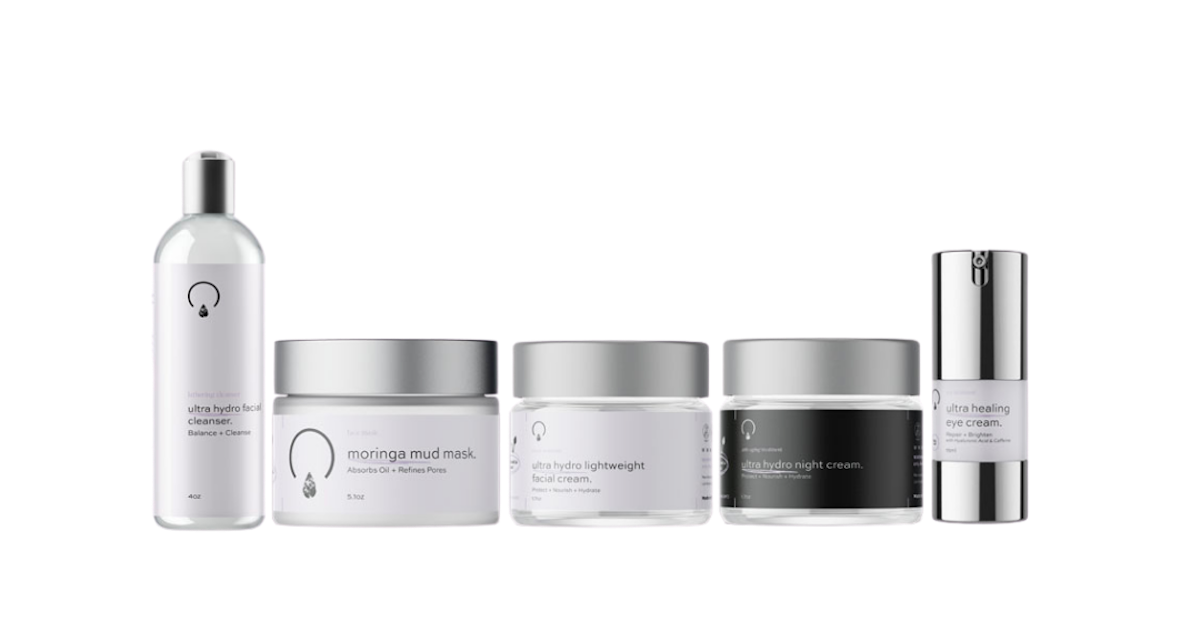 TheOrganiBrands was founded by a natural hair care expert, who makes non-toxic, non-carcinogenic, and vegan products that are dye-, perfume, paraben- sulfate-, and mineral oil-free. The $150 Anti-Aging Bundle is an extensive skincare set that includes the Ultra Hydra Facial Cleanser, Ultra Hydra Lightweight Facial Cream, Moringa Mud Mask, Ultra Hydra Night Cream, and Ultra Healing Eye Cream, to keep you looking young at no environmental cost. 
Article continues below advertisement
Halsey's about-face
In January 2021, singer-songwriter Halsey unleashed a fully vegan makeup line called about-face, according to VegNews. The "Bad At Love" singer's line will include 40 products and tools intended to help people "explore self-expression through self love," at no ethical price. The line will range from $17 to $32, will start shipping Jan. 25, and on Feb. 1, about-face will launch an Anti-Valentine's Day collection for those who just want to show themselves some love this year.
Article continues below advertisement
My Chemical Romance's Hipdot
Our inner 2007 emo kid is screaming — My Chemical Romance launched a limited-edition vegan makeup line that sold out immediately in tandem with Hipdot. The line is inspired by the group's 2004 album Three Cheers For Sweet Revenge, as per VegNews, and features a wide range of products, from double-ended liquid liner, to double-ended retractable eye shadow brush, and an eyeshadow palette. The collector's box includes all three products, and is signed by the band. Needless to say we're ~not okay.~
Article continues below advertisement
Shimirose
Shimirose is a U.K.-based, BIPOC-owned beauty brand that offers only high-end, vegan, natural, and cruelty-free products, with many that contain shea butter from Ghana. The packaging is super sustainable — most products come in glass jars — and all marketing materials, labels, and store displays are comprised of eco-friendly, compostable products. Your skin (and mother Earth) will definitely thank you for supporting their brand. 
Article continues below advertisement
croon
Removing your makeup ethically is just as important as putting it on, and croon is a sustainable, natural-method skincare brand that offers a line of exfoliating, makeup removing reusable pads that cleanse your skin with literally just water. According to a press release sent to Green Matters, they last for 200 to 400 washes, the packaging is also made from 100 percent recycled materials, and each pad is handcrafted with eco-friendly materials. We're in.
Article continues below advertisement
KVD Vegan Beauty
Formerly known as Kat Von D Beauty, the recently-rebranded KVD Vegan Beauty has always been cruelty-free, but became completely vegan a few years ago. The famed tattoo artist who created the line, Kat Von D, is a longtime vegan and animal activist, but she is no longer involved with the company. You're bound to feel like a (socially responsible) badass when you wear KVD Vegan Beauty's latest products, such as the Studded Kiss Crème Lipstick and Metal Crush Extreme Highlighter.
Article continues below advertisement
Elate Cosmetics
Elate Cosmetics provides totally safe, toxin-free products packaged in sustainable materials such as bamboo or glass. You can find pretty much everything you'd ever need from Elate, including foundation, bronzer, blush, lip pencils. All of the brand's products are vegan, about 75 percent of ingredients are also organic, and you'll be happy to hear that all of it is fair trade. 
Article continues below advertisement
Pinkness
Dominican-American beauty queen, Farah Vargas, launched her own skincare brand back in 2018 called Pinkness, as per VegNews, and it's proven to be quite popular. Her Forever Flawless Beauty Oil blends marula, baobab, pumpkin seed, and neroli oil, making for a super hydrating combo, and the Face Mist is guaranteed to make you feel fabulous, always.
Article continues below advertisement
Rare Beauty
"Lose You To Love Me" singer, Selena Gomez, joined the vegan beauty scene this year with a totally PETA-approved line of vegan and cruelty-free makeup called Rare Beauty. From hydrating lip tints, to moisturizing concealers, the brand offers all of the necessities, and they donate 1 percent of the profits to mental health organizations in underserved communities. If you want it, come and get it!
Article continues below advertisement
Millie Bobby Brown's Florence By Mills
Stranger Things actress, Millie Bobby Brown, debuted a vegan makeup line in August 2019 called Florence By Mills with a highly popular Glow Yeah Lip Oil, 16 Wishes Eye Palette, and a No Chill Face Mist. As a notorious animal lover, Millie kept the line completely free of animal byproducts, and ensures that all products are totally cruelty-free.
Article continues below advertisement
Artis makeup brushes
Another component of your beauty routine to keep vegan and cruelty-free is your selection of makeup tools... and Artis' makeup brushes are a great place to start. Each one is cruelty-free and vegan, as the bristles are comprised of a proprietary synthetic fiber called CosmeFibre, instead of animal fur. Meanwhile, the handles its Elite Collection are comprised of metal and rubber (for the grip pad) as opposed to non-recyclable plastics, which anyone can appreciate.
Article continues below advertisement
Thrive Causemetics
During your next Sephora or Ulta shopping spree, make sure to peruse the stores' Thrive Cosmetics selections — the high-end brand is widely renowned for its vegan and cruelty free products, with liquid eyeliners and mascaras are all incredibly long-lasting. Trust us when we say Thrive makes some truly incredible, must-have makeup bag basics.
Article continues below advertisement
Keeping the environment clean partially comes down to what's in your makeup bag, and these high quality vegan products are bound to keep you feeling gorgeous (and environmentally responsible) 100 percent of the time. Shine on, you sustainable beauty queens.