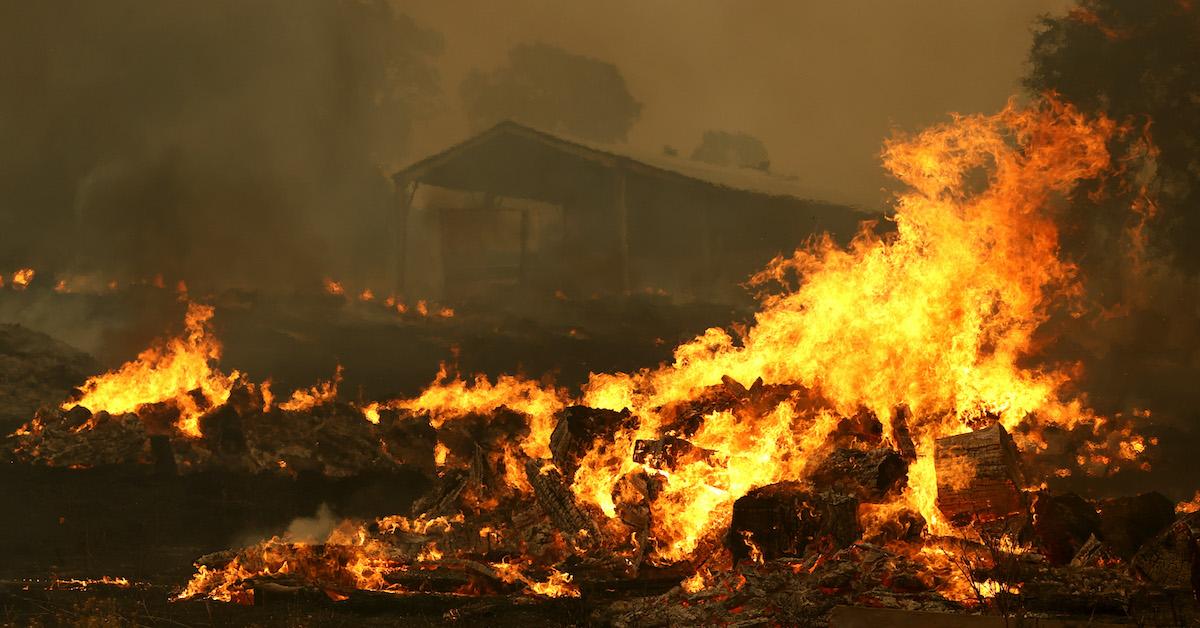 How Climate Change Is Fueling the California Wildfires + How to Help
Nearly two years after the devastating Camp and Woolsey fires, and nearly one year after the destructive Kincade Fire, California is the victim of terrible wildfires once again. The 2020 fires have already burned more than 1.5 million acres of land statewide, they've displaced hundreds of thousands of people from their homes, and they've set records for their size — and they're not over yet.
Wondering what caused the California fires, what damage they've done so far, how the climate crisis plays into all this, and how you can help the victims of the California wildfires? Keep reading.
Article continues below advertisement