God IS a Woman — Ariana Grande Just Opened an Animal Rescue in Los Angeles!
After teasing it in December 2019, pop queen Ariana Grande has finally launched her nonprofit animal rescue in Los Angeles for cats and dogs.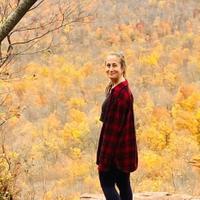 Ariana Grande fans are well aware of the "Thank U, Next" singer's affinity for animals — in 2018 the 27-year-old pop queen adopted a teacup pig named Piggy Smallz as an emotional support animal, and by May 2020, she had adopted an impressive 10 pups of her own. In December 2019, she announced plans to open an animal rescue in Los Angeles, and as of Wednesday, Nov. 13, it's finally open.
Article continues below advertisement
Keep reading for the dirty details on the pop icon and notorious animal lover's new animal adoption rescue, how you can be one of the first to adopt or foster a fur baby, or if you'd simply like to donate to the fabulous cause.
Article continues below advertisement
Here's what you need to know about Ariana Grande's nonprofit creation, Orange Twins Rescue.
After teasing it for months, Grande announced the official launch of Orange Twins Rescue on Twitter, saying: "we are so happy, proud and excited, our site comin soon," before plugging the rescue's Instagram and Twitter handles, and noting that there is an official (probably '90s-themed) website in the works, as she included a cute vintage graphic. As per PopSugar, Orange Twins Rescue is a Los Angeles nonprofit that has donation drives, and offers fostering and adoption programs for cats and dogs.
At the moment, Orange Twins Rescue is caring for a number of animals, according to VegNews. Those interested can apply to adopt or foster a 20-year-old senior chihuahua named Jolene, a cat mom named Sun (whose babies will be available for adoption soon!), and a calico cat named Mani, who is currently in recovery from leg surgery, according to VegNews. You can check them out on Orange Twins' Pet Finder page or on Instagram, until the company's official site launches.
Article continues below advertisement
Grande also shows her support for the environment by sticking to a vegan diet.
In addition to avidly promoting the #AdoptDontShop movement through opening a rescue and adopting 10 dogs, Grande is also a longtime vegan. The singer said in her Italian family, she basically "grew up" eating mostly meat and cheese, according to The Beet, but in 2013, she decided to go fully plant-based for the sake of her personal health, and for the environment.
"I love animals more than I love most people, not kidding," Grande said in a 2014 interview.
Article continues below advertisement
"But I am a firm believer in eating a full plant-based, whole food diet that can expand your life length and make you an all-round happier person," she continued.
She mostly sticks to smoothies, and follows a Japanese macrobiotic diet, predominantly sticking to nutritious whole grains such as brown rice, barley, millet, and oats, fresh fruits and vegetables, and smoothies. Sign us up!
Los Angeles residents yearning for a furry companion should definitely stop into Orange Twins Rescue, whether they're seeking out a dog or hoping to foster a cat. We seriously can't wait to see this glorious nonprofit grow, and needless to say, we're so proud of Ariana for pursuing a seriously meaningful (and adorable!) cause.