Here's Why California Seems to Be the Victim of So Many Devastating Wildfires
Why does California have so many wildfires? Stay tuned for the shocking science explaining why the state of California seems consistently ablaze.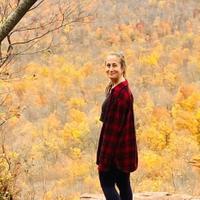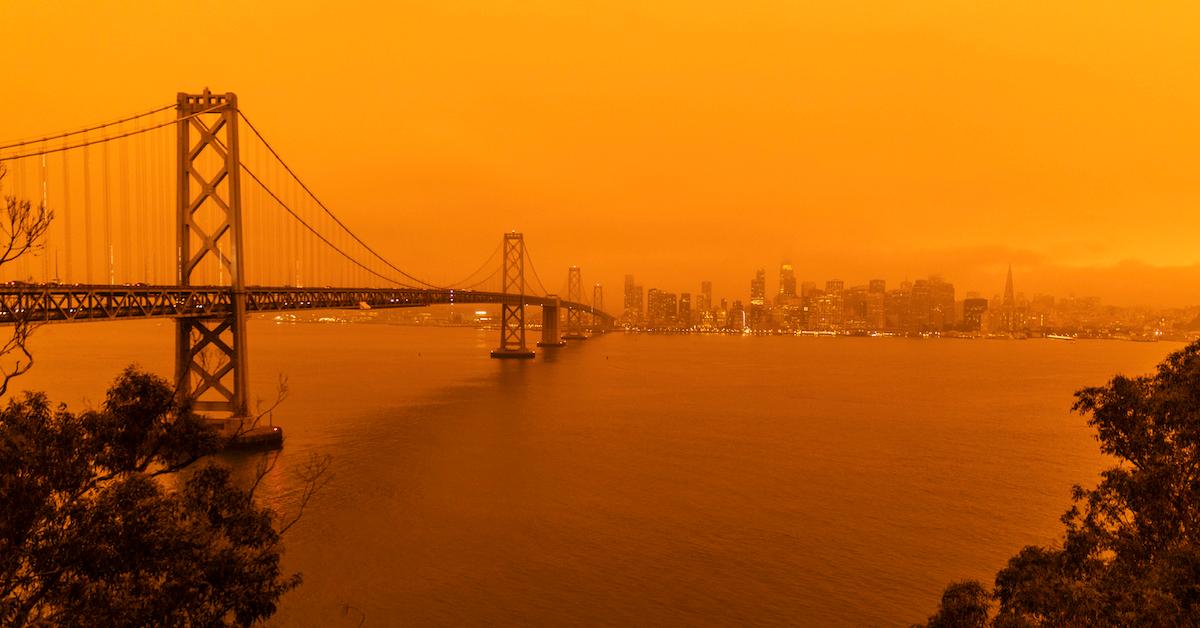 In the last few years, more and more wildfires seem to have ravaged heavily forested areas across the globe, but one area that seems truly unable to catch a break is the U.S. state of California. Wildfires are almost always tearing through the gorgeous Golden State year-round and apparently, there's a scientific reason that explains why their forests are at especially high risk.
Article continues below advertisement
Why does California have so many wildfires? Have the fires gotten progressively worse over the last several years? Keep reading for more regarding the environmental science behind the West Coast state's forest fires, and why it seems as though wildfires worldwide have becoming increasingly prevalent.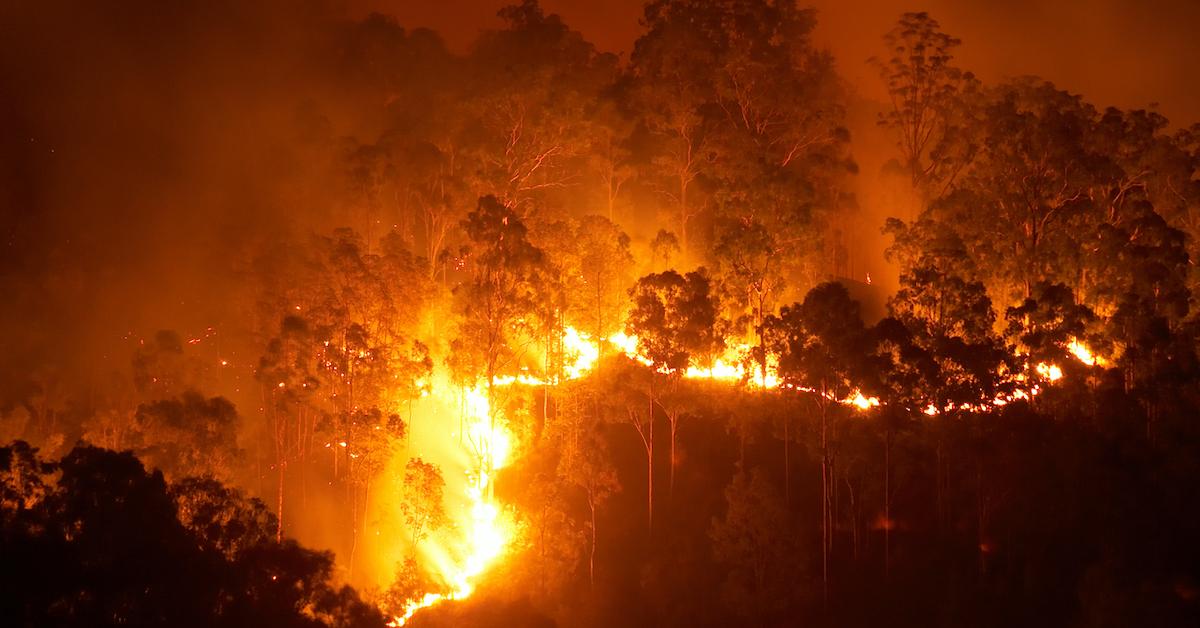 Article continues below advertisement
Why does California sustain so many wildfires? There are a few reasons behind its vulnerabiliity.
According to The New York Times, there are four key reasons that explain why California is especially prone to wildfires. The first is because of its never-ending "dry" season. The land gets most of its moisture in the fall and winter months, and the vegetation spends most of spring and summer drying out, essentially fueling and spreading fires. Another factor is the high population — between its national parks, campers, and parties, sometimes fires end up going unextinguished.
The third key reason that explains why California is constantly ablaze is because of the U.S.'s ability to fight past fires. After fighting fires off for so many years, there's reportedly an excessive amount of live vegetation that essentially makes for more material to burn. And finally, the last reason California is so vulnerable is due to the Santa Ana winds, which not only dry out vegetation, but also spread embers, and ultimately force wildfires to spread.
Article continues below advertisement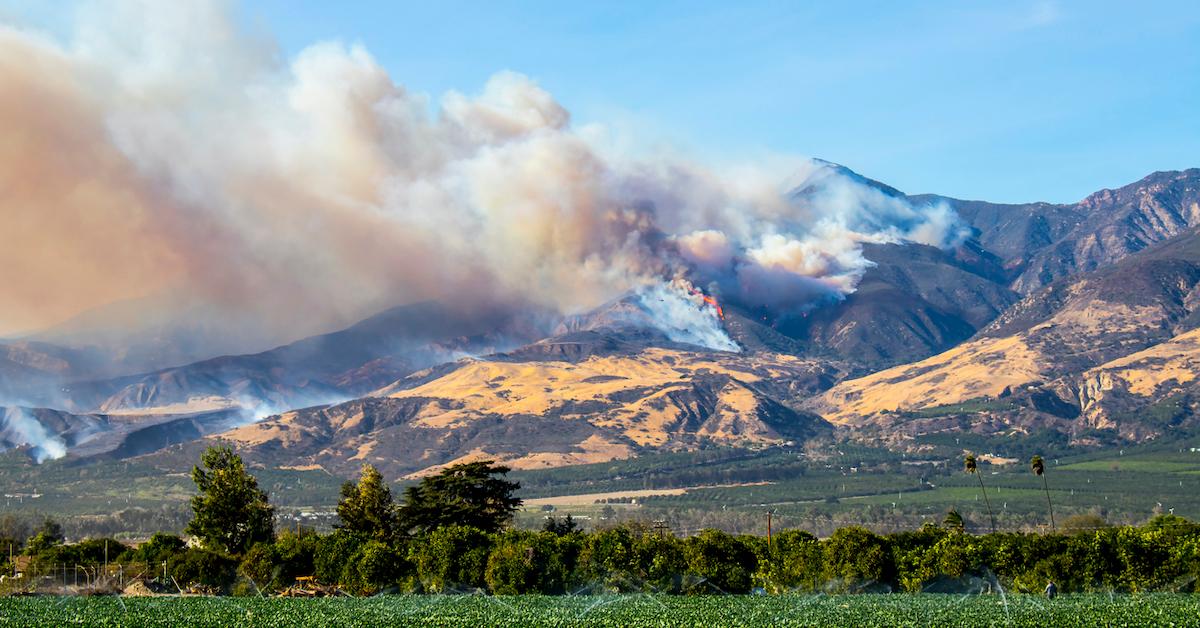 If you've noticed that wildfires have gotten exceedingly worse over the years, there's a reason for that, too.
Fires along the West Coast, in the Rockies, and in various countries such as Australia have become increasingly prevalent over the years, and apparently, that's largely due to climate change. According to a National Geographic video, fires in Colorado were pretty unheard of until fall 2012, when a massive fire spread across Rocky Mountain National Park, and went unextinguished for several weeks. Incident Commander, Don Whittemore explains this is simply because of climate change.
Article continues below advertisement
With an influx of droughts, the trees have become generally drier, Whittemore explains, which makes it easier for them to burn. He also says a lack of moisture in the springtime, as well as higher-than-normal temperatures year-round, contribute to the start — and spread — of most wildfires these days. Climate change, unfortunately, is fueling many of these relentless fires, and it seems as though they'll worsen with the ongoing climate crisis.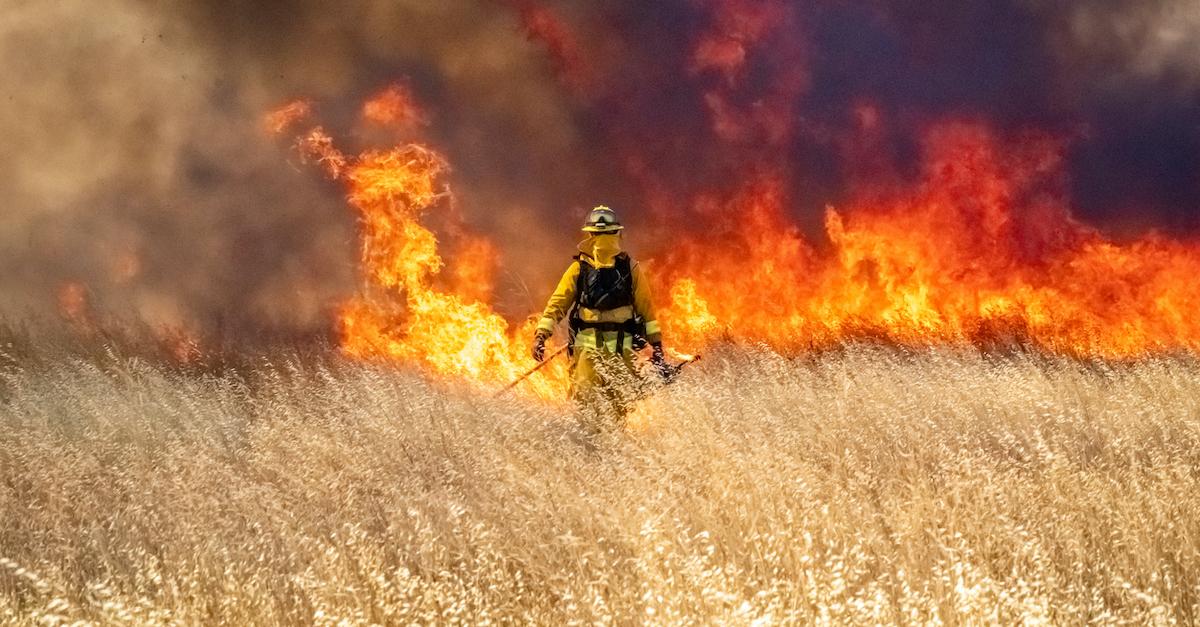 Between California's relentlessly long dry season, their high population, the U.S.'s past with fighting fires, and the Santa Ana winds, it makes sense that they would be so prone to fires. However, if you'd like to help, we strongly suggest donating time, money, and materials to help the victims of the California fires. These last few years have been incredibly difficult, especially amid the ongoing pandemic.