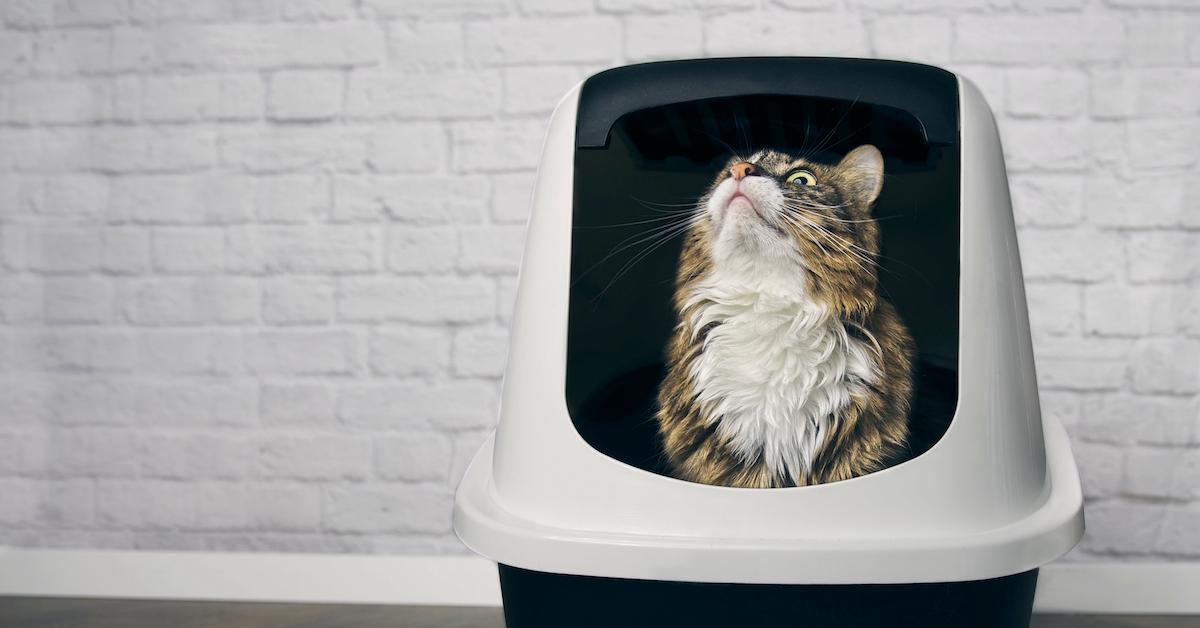 Why Is My Cat Just Sitting in the Litter Box?
By Andrew Krosofsky

Dec. 10 2020, Published 12:13 p.m. ET
If the internet has taught us anything at all, it's that if there is a box somewhere, and there is a cat near that box, that cat will eventually wind up inside that box. Cats love to sit in boxes, that much is beyond dispute. Only, it seems like the same behavior applies to the box in which they defecate. Most animals choose not to sit where they... well, you know. So when this happens you might find yourself wondering, why does my cat sit in the litter box? 
Article continues below advertisement