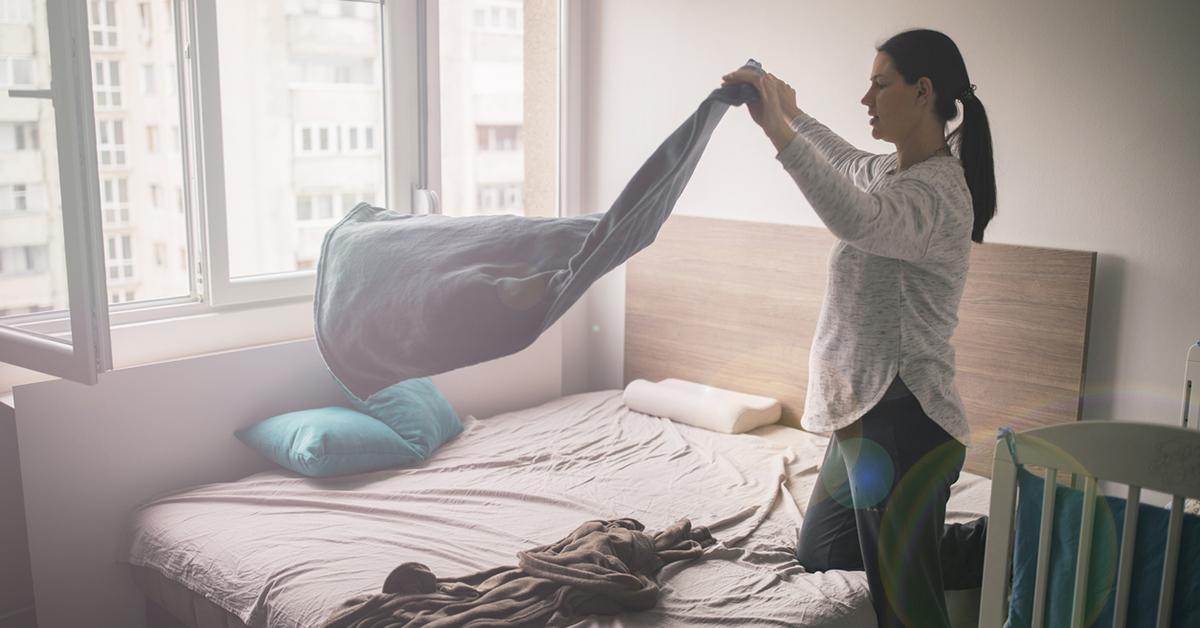 How to Detox Your Bedroom
From body detoxes to armpit detoxes, "detox" seems to be one of the most used wellness words. It's no different when it comes to the bedroom and other areas of the home. The more we learn about everyday products (and the chemicals they're made out of), the more informed we become about the importance of choosing non-toxic options. Are you ready to confront the secret chemicals that may be lurking in your bedroom?
Article continues below advertisement
Bedroom cleanses or detoxes are a way to recognize surreptitious toxins that might be hiding in the environment. Toxins affect our health every day, whether we realize it or not. Synthetic chemical is an umbrella term that encompasses everything from carcinogens, allergens, and endocrine disruptors, meaning these chemicals can contribute to the growth of cancer, development of asthma, and upset natural hormones, causing fertility issues. Knowing the depth of issues synthetic chemicals cause, realize there are 80,000 synthetic chemicals on the market. They're in our makeup and deodorant, even our mattresses.
Ready to start your bedroom detox? Keep reading for seven tips to start detoxing!
Article continues below advertisement