How to Detox Your Bedroom
Learn how to detox your bedroom and optimize your health.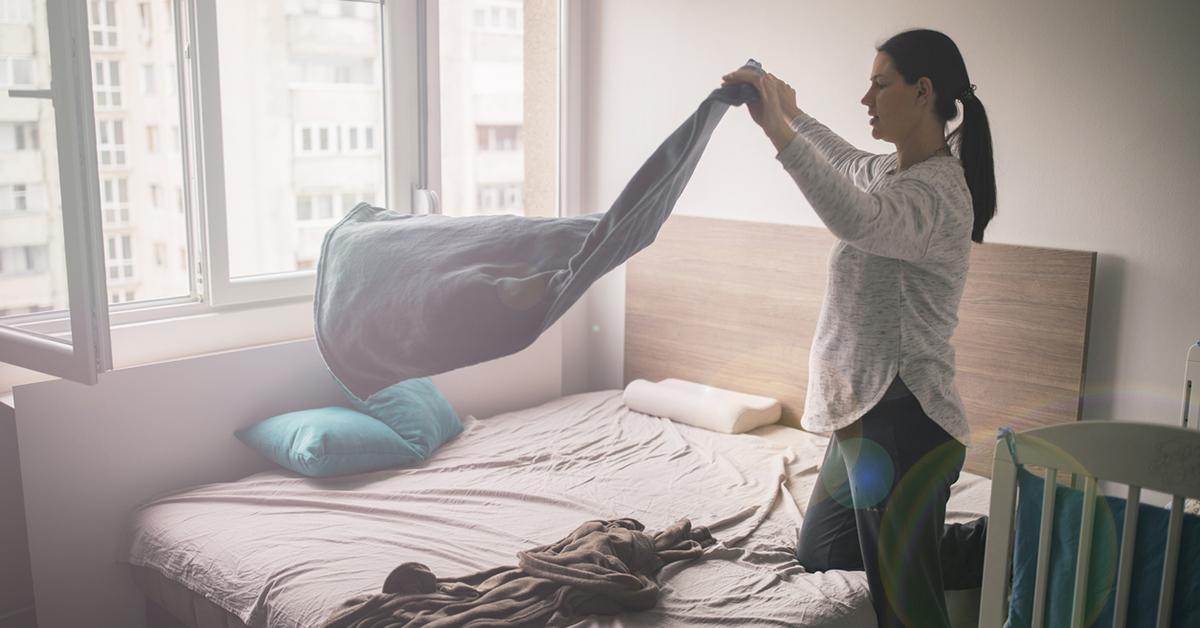 From body detoxes to armpit detoxes, "detox" seems to be one of the most used wellness words. It's no different when it comes to the bedroom and other areas of the home. The more we learn about everyday products (and the chemicals they're made out of), the more informed we become about the importance of choosing non-toxic options. Are you ready to confront the secret chemicals that may be lurking in your bedroom?
Article continues below advertisement
Bedroom cleanses or detoxes are a way to recognize surreptitious toxins that might be hiding in the environment. Toxins affect our health every day, whether we realize it or not. Synthetic chemical is an umbrella term that encompasses everything from carcinogens, allergens, and endocrine disruptors, meaning these chemicals can contribute to the growth of cancer, development of asthma, and upset natural hormones, causing fertility issues. Knowing the depth of issues synthetic chemicals cause, realize there are 80,000 synthetic chemicals on the market. They're in our makeup and deodorant, even our mattresses.
Ready to start your bedroom detox? Keep reading for seven tips to start detoxing!
Article continues below advertisement
Get to know your mattress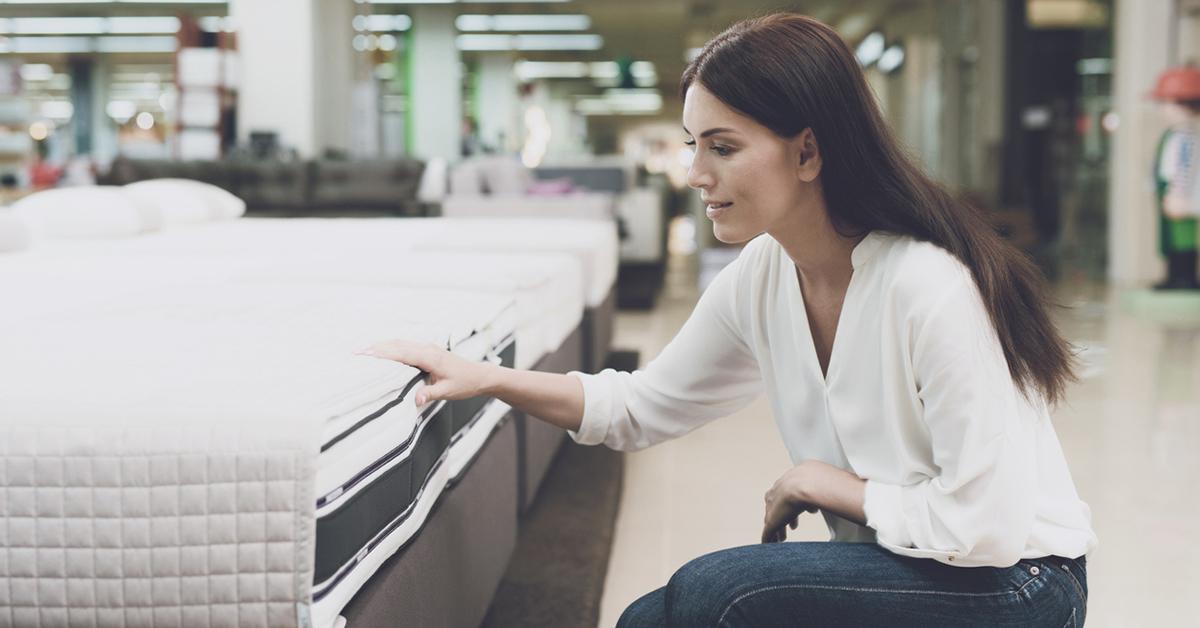 Article continues below advertisement
Many mattresses contain polyurethane foams, which are full of toxins and chemicals detrimental to the planet (and our health). Polyurethane is petroleum-based and in mattresses, is often combined with flame retardants and other toxic adhesives. When these two come together, they emit volatile organic compounds, also known as VOCs, which can make you sick. Memory foams are also made of polyurethane foams, mixed with known carcinogens. You're mattress might actually be making you sick.
If you're in the market for a new mattress, you'll want to look for one made of natural materials. Non-toxic mattresses are usually made of 100 percent natural latex — anything made of synthetic or blended is still going to be toxic. While cotton is another great natural option in mattresses, it's important to check the legal label and ensure the cotton has not been made with pesticides. You want the words "certified organic cotton." Anything else has likely been sprayed down with pesticides. Always check the legal label. Fabrics like organic cotton, wool fiber, and natural latex are the keys to a healthy, sustainably-made mattress.
Article continues below advertisement
Inspect your pillows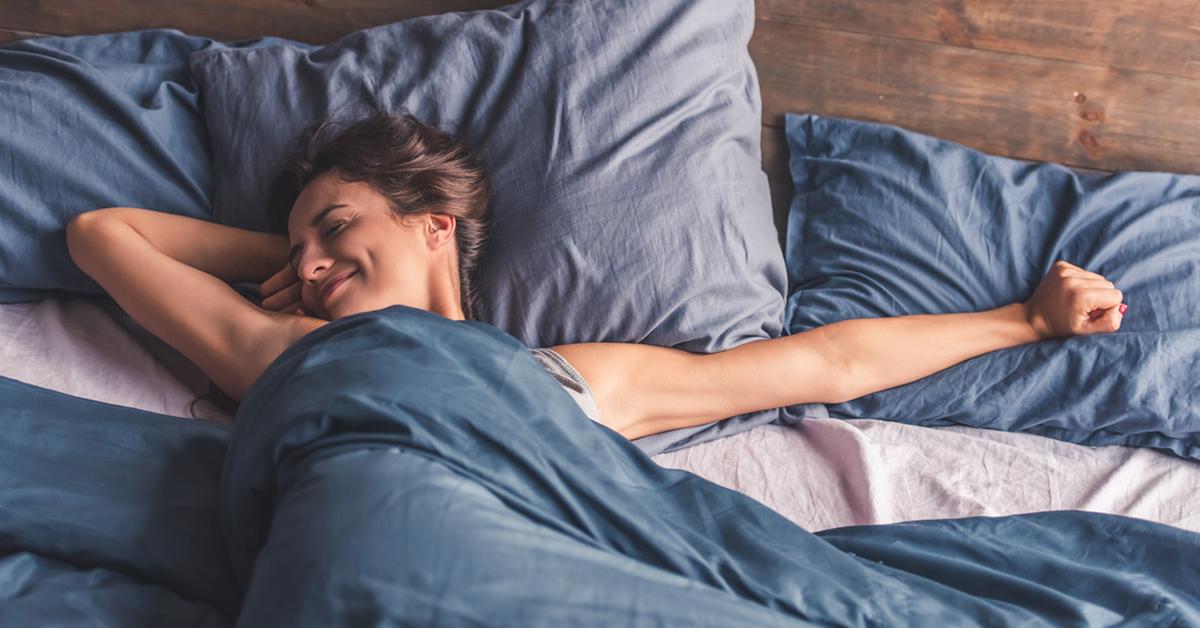 Article continues below advertisement
Unfortunately, traditionally made pillows have a lot of the same problems as the aforementioned toxic mattresses. Often made with polyurethane foams, pillows are often subjected to flame retardants to meet federal fire regulations. Exposure to chemical flame retardants can lead to health issues like infertility, obesity, and liver damage.
When choosing a pillow, you want to make sure it meets the same standards as a non-toxic mattress. If made with latex, a pillow should be made with 100 percent natural, sustainability-sourced latex. All-natural wool is another non-toxic pillow option, as is charcoal bamboo or regular bamboo. Silk pillows are also soft and sustainable but if you are vegan, silk might not be the best option for you (the process of making silk actually kills silkworms).
Article continues below advertisement
Make the switch to beeswax candles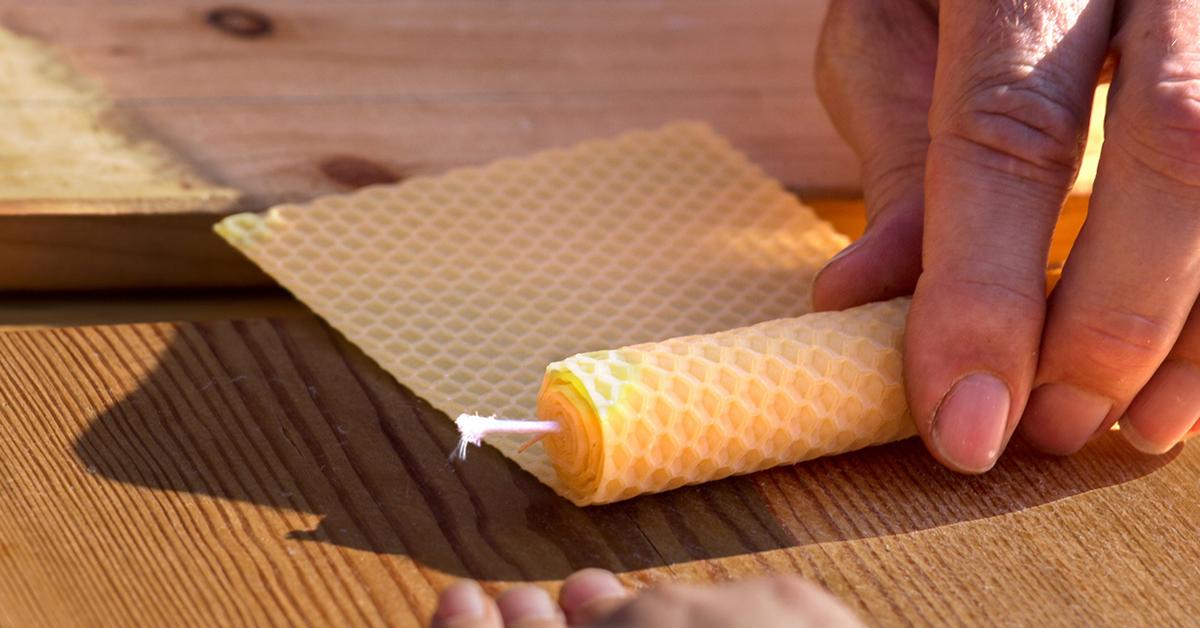 Article continues below advertisement
Many candles are made with toxic wax or toxic wicks. When you light these candles on fire, detrimental toxins and chemicals are released into the environment. One particular toxin to look out for is paraffin, which is a petroleum byproduct that releases carcinogenic soot into the air when burned. This soot contributes to respiratory issues and exacerbates existing issues like asthma, lung, or heart conditions. Paraffin candles are also sometimes scented with synthetic oils which release particles that can cause cancer when inhaled.
To avoid these toxins in candles, you'll want to make the switch to beeswax or vegetable-based wax candles. Both of these types of candles are nontoxic, but wary when shopping for beeswax. Beeswax candles should be 100 percent beeswax with cotton wicks in order to be considered nontoxic. Candle manufacturers will often mix beeswax with paraffin, which is not any healthier, just cheaper. Another way to reduce toxic soot is to trim wicks one-eighth inch.
Article continues below advertisement
Invest in an air purifier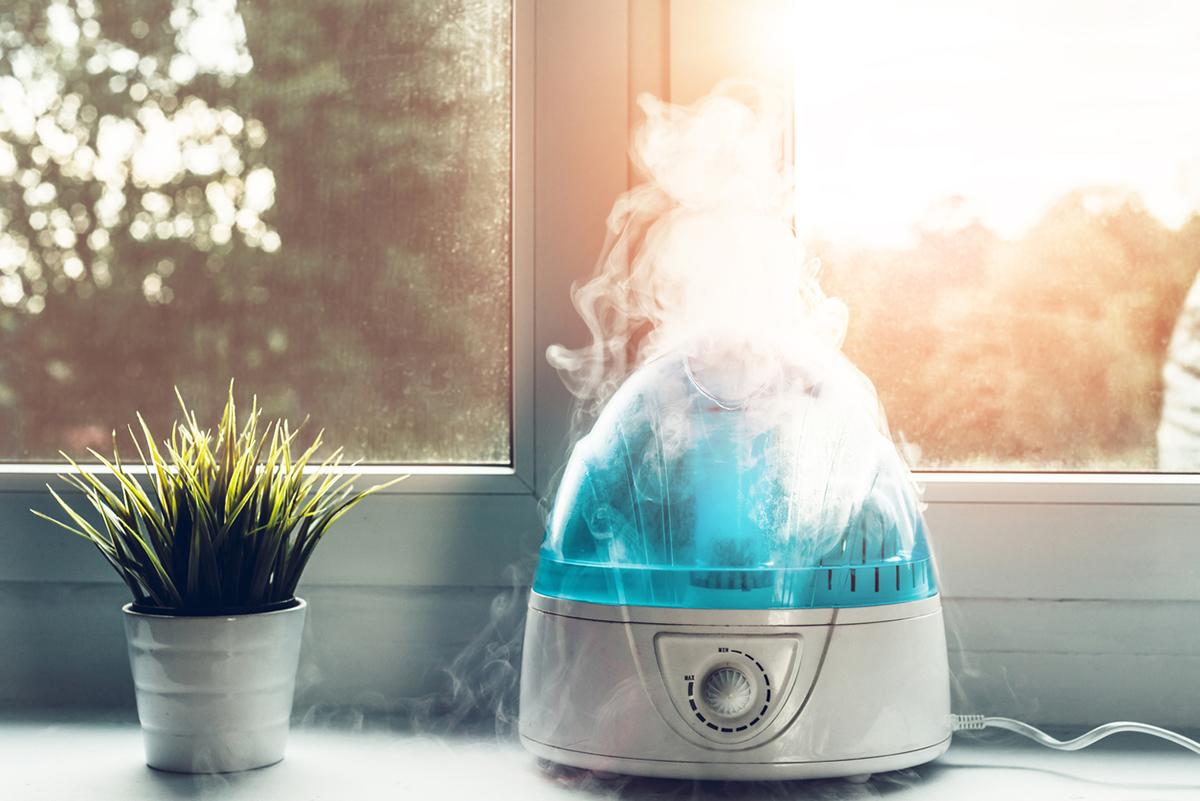 Article continues below advertisement
Indoors, there is ample opportunity for pollutants to get trapped inside with no way out. To keep your inside air as clean as possible, you should vacuum often (preferably with a high-efficiency particulate air filtration), avoid smoking inside, change air filters of heaters or air conditioners frequently, and use exhaust fans in areas where mold is likely to develop (bathroom, kitchen, etc.). Another way you can ensure your air is as fresh as possible is to invest in an air purifier, which improves air quality by filtering out nasty toxins found floating around your environment.
Opt for sustainable, non-toxic bedding
Article continues below advertisement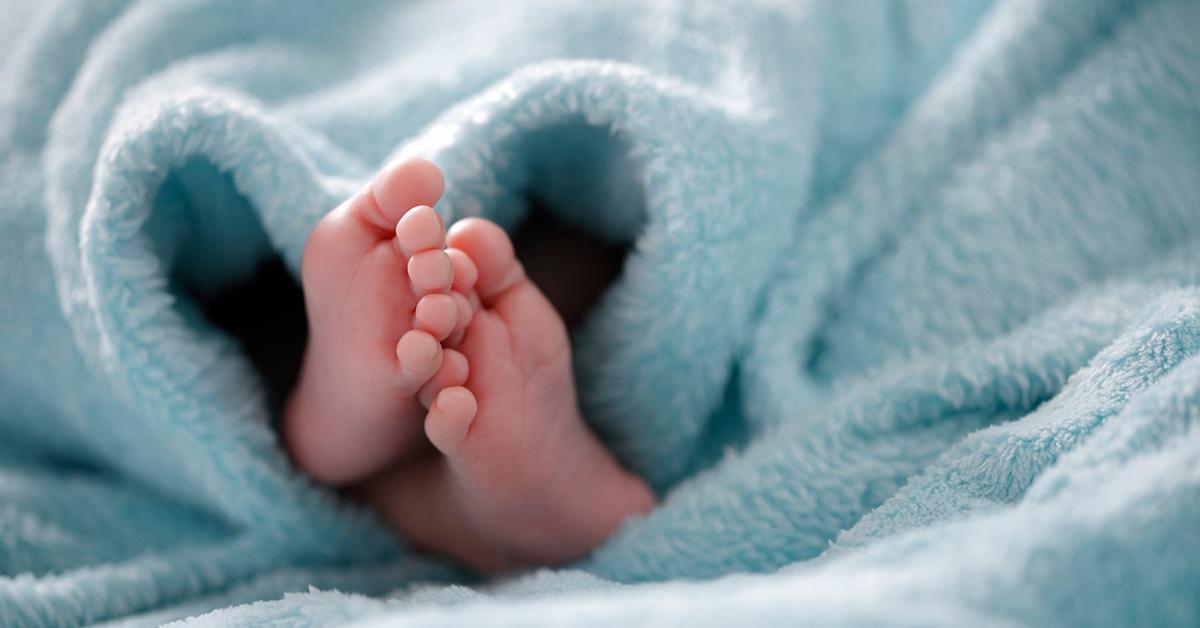 Yes, even your bedding has a high likelihood of being treated with unhealthy pesticides. (It's enough to make you want to crawl into bed and never come out, isn't it?) In all seriousness, sheets labeled as "wrinkle free" or "permanent press" should be avoided, as they have likely been treated with formaldehyde. And while the "organic" label is always a step in the right direction, you'll specifically want to look for bedding that's been labeled Oeko-Tex Standard 100 Greenguard Gold and Global Organic Textile Standard, also known as GOTS. It's the most trustworthy, stringent label and bedding has to pass a lot of tests in order to garner it.
If you're going to the organic route, you will want to make sure your bedding is made from organic cotton sheets, GOTS-certified, never treated with pesticides. Linen is another sustainable, chemical-free option for bedding. It's made from flax, which grows quickly and needs less water than cotton to thrive. Other sustainable, non-toxic bedding options include sateen, percale, wool, and bamboo.