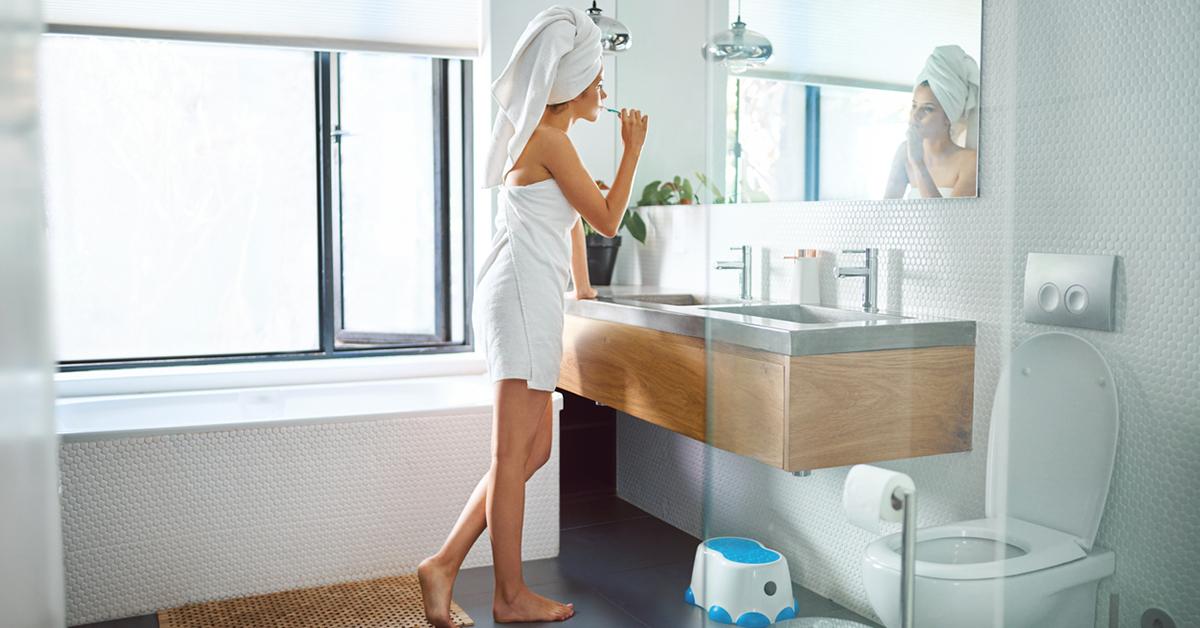 5 Things to Change Now in Your Bathroom to Make it More Zero-Waste Friendly
By Stephanie Osmanski
The bathroom is likely the smallest room in your humble abode and yet, it's probably the biggest waste-maker of all. In the bathroom, we throw things out, we flush things away, and most of products are wrapped in single-use plastic that sometimes isn't even recyclable. That can all change if you're willing to take a few simple steps to transitioning your restroom into a more eco-conscious space. With so much of our time spent in the bathroom creating waste, it's a no-brainer room to tackle in order to really reduce the carbon footprint of your living space.
Are you ready to make the leap to a lower impact bathroom? Keep reading for 5 things you can change in your bathroom now to make it more zero waste!
Zero in on your skincare routine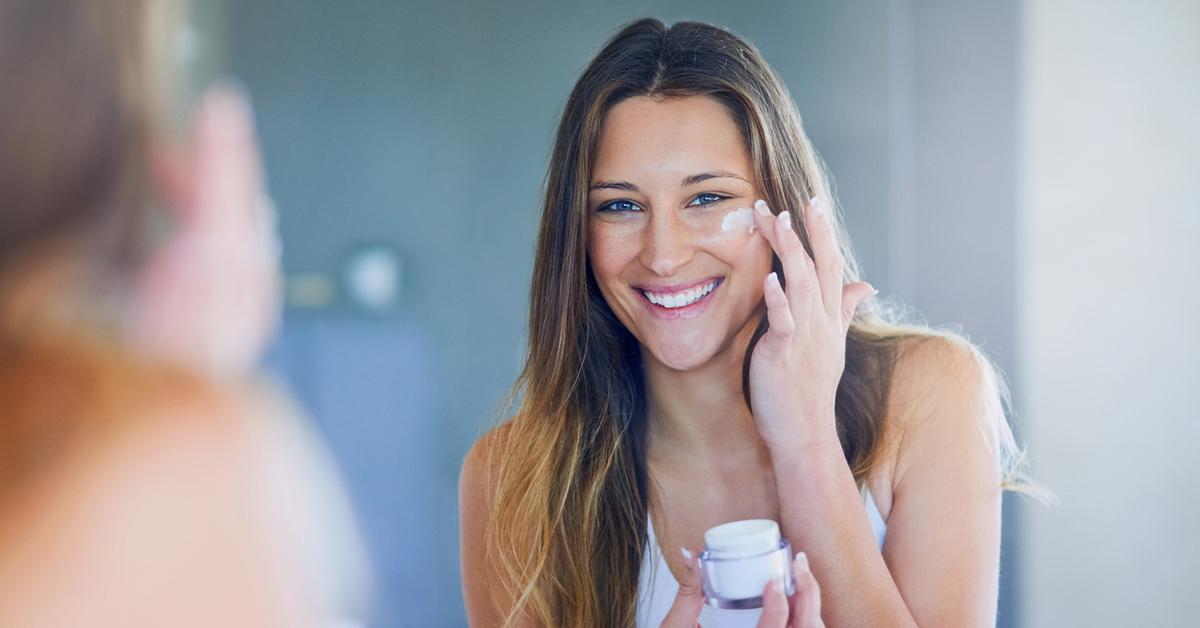 The first thing you'll want to tackle in your bathroom is products. With that inevitably comes skincare. Take a look at your skincare routine: How many products do you use daily and how many ingredients are in each product? According to the Environmental Working Group, women use an average of 12 products a day, which adds up to 168 chemicals per day, while men on average use 85 chemicals per day. Cutting back the sheer amount of products and chemicals you use will not only impact how much plastic you buy for your bathroom, it will also likely greenify your skin routine.
Instead of buying 10 different products in single-use plastic, opt for a more DIY routine using the essentials: witch hazel makes an effective toner, honey and avocado can be made into hair or face masks, and apple cider vinegar can heal acne and de-grease an oily scalp. In addition to shrinking the amount of skincare products you buy, also try to buy glass when possible. Many serums (and sometimes even spot treatments) come in glass containers, which is always a better alternative to plastic. By simplifying your skincare, you will inadvertently cut out a world of single-use plastic.
Opt for bamboo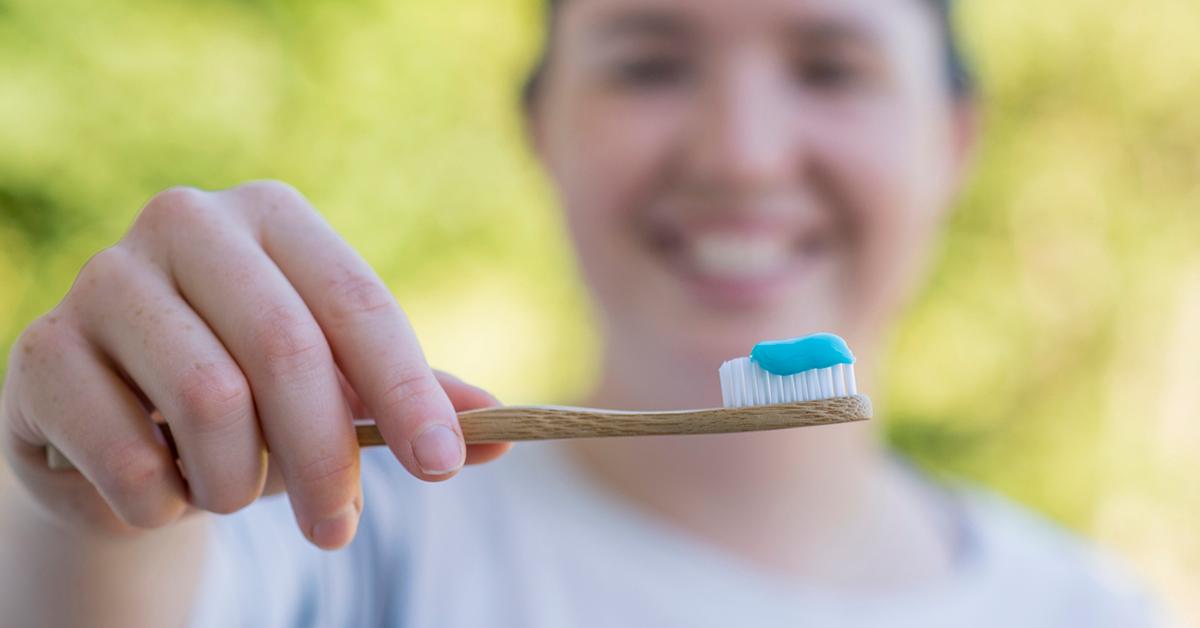 Many bathroom staples like toothbrushes, hairbrushes, makeup brushes, and even floss are made from unnecessary microplastics that do not naturally break down. Bamboo is an excellent alternative to plastic in the bathroom; bamboo toothbrushes, hairbrushes, makeup brushes, and even floss are all made in bamboo options. Bamboo is biodegradable so at the end of say, a toothbrush's life, you can throw it in your compost. There it will naturally break down among the rest of the compostables like fruits, vegetables, and egg shells.
Floss is another tricky way that microplastic can get past us. Typically made from either nylon or Teflon — which are classified as polymers, AKA synthetic compounds — floss is a single-use product that often includes a chemical related to ammonia. Floss is also known to sometimes contain toxic perfluorinated chemicals (PFCs), which have been linked to toxicity in animals. This particular bamboo floss brand, WooBamboo!, also features bamboo toothbrushes specifically for pets.
Buy handcrafted bar soap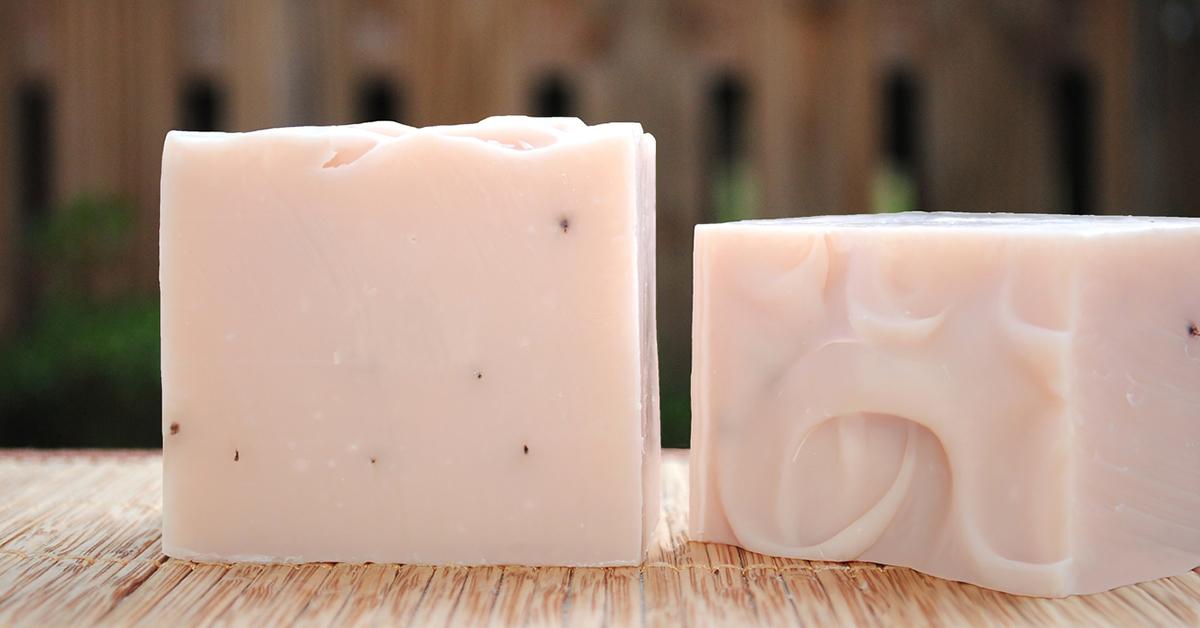 Handcrafted bar soap is a great way to cut back on unnecessary single-use plastics while also supporting your local artisans. Instead of grabbing a bar of soap at Target or your local grocery store, hand-made soaps from a local business or a farmer's market ensure you are supporting local businesses as well as getting the best possible ingredients. If you're feeling especially crafty, of course, you can always try your own hand at making soaps. (Check out this vegan, lye-free hand soap tutorial if that's more your speed.)
Bar soap doesn't just have to be for your dirty hands either; opt for a bar soap in the shower as well. Body wash and other in-shower scrubs are, again, another excuse for single-use plastic packaging. Lush has some great "naked" options, meaning they are package-less; once all the wash is used up, there is no waste leftover to throw out or recycle.
Reach for scrap towels instead of paper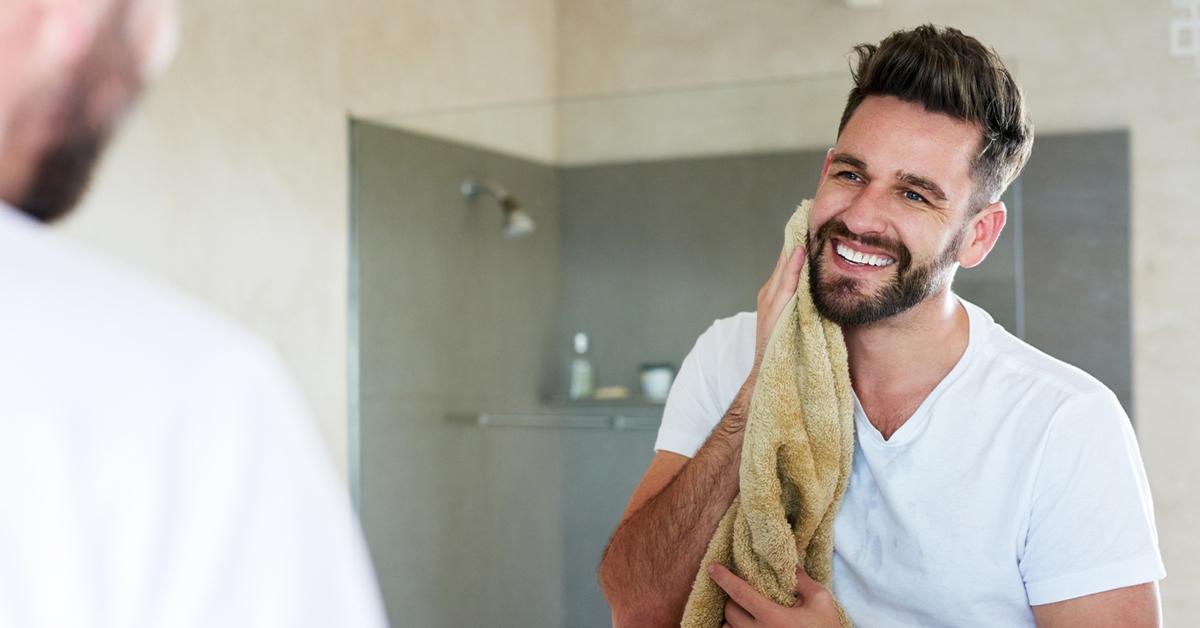 Paper towels are an unnecessary source of waste. They are single use and often contain harmful chemicals like dyes, bleach, formaldehyde, and toxic adhesives. Forego the trouble (and the waste) by opting for cloth towels instead. You can either look online for more sustainable versions like "unpaper towels," or you can make them yourself using scrap towels. Do this by taking a few old towels and ripping or cutting them into smaller portions. Use these to clean up messes, wash your face, dry off your hands, and whatever else you may need to do in the bathroom. Oh, and let's not forget things like cotton balls and rounds — these have an easy swap, too. Take a bunch of old cloth or t-shirts and sew them into reusable facial rounds. Use these instead of single-use cotton rounds or balls and throw them in the washer and dryer when they need a good cleaning.
Invest in a bidet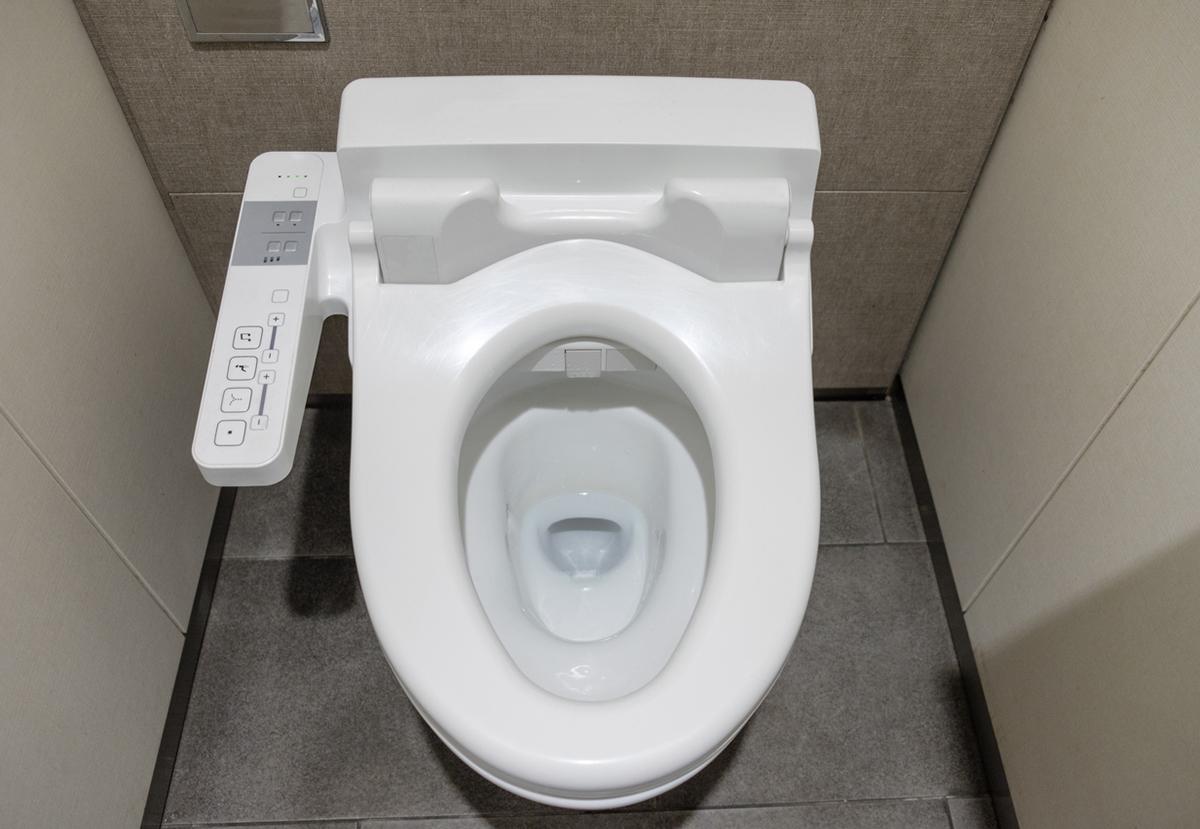 Really, a bidet? You might be skeptical but it's another well-kept secret of living low impact. After all, the average American household uses 50 pounds of toilet paper every single year. Don't forget to account for the plastic packaging that toilet paper comes in, too. That is a whole lot of unnecessary waste! A bidet eliminates the need for toilet paper because it is a water-based system that allows you to wash away waste after using the toilet. If a mere spritz of water can do the trick (and leave you feeling totally clean afterwards), then why spend countless dollars creating unwarranted toilet paper waste? If a bidet is really not your thing, check out Who Gives a Crap? toilet paper — a sustainable TP alternative that serves bamboo and 100 percent recyclable paper options. With every purchase of WGAC toilet paper, 50 percent of the proceeds go toward building toilets for those in need. Not only does WGAC create a happier, healthier impact on our environment but it also provides opportunities for those without access.