Noah Schnapp On Which 'Stranger Things' Co-Star He'd Eat Vegan Nuggets With (Exclusive)
In a Green Routine with Noah Schnapp, the 'Stranger Things' star says who he'd dine on MorningStar nuggets with, on behalf of his new online restaurant, TenderFix.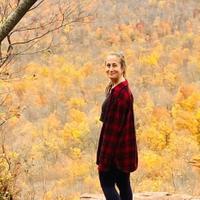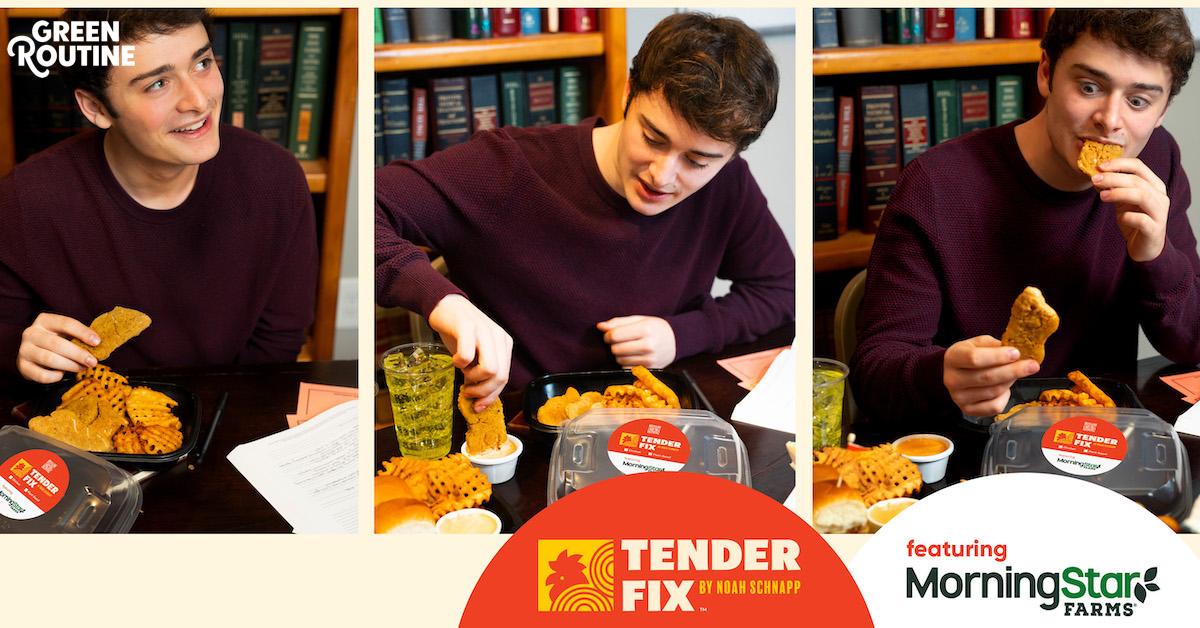 At only 18 years old, Noah Schnapp has built quite a resumé as an actor, entrepreneur, and most recently, a restauranteur. The Stranger Things star is behind a new digital restaurant concept called TenderFix, which uses MorningStar Farms Chik'n Tenders in a slew of vegan creations — and TBH, we're all about it.
While discussing his new biz and sustainable practices via email, Noah Schnapp dishes on his friendship with Millie Bobby Brown, and tells us if Will Byers would go vegan in a Green Routine.
Article continues below advertisement
To make TenderFix a reality, Schnapp worked with NextBite, a tool that creates spaces for restaurants in the digital world.
"NextBite has been the perfect partner," he tells Green Matters. "They are data driven when it comes to knowing what the consumer wants. From the very beginning, it's been a very collaborative project. It started with figuring out what the menu would be, the name, the items, how to launch, when to launch and we've enjoyed the entire process as a team."
As a college student at University of Pennsylvania, Schnapp is a big fan of late-night tendies. That said, choosing a favorite menu item was difficult for him.
"I do truly like the entire menu," he says, "but I really love our honey glazed Tender Sandwich with our Signature Sauce!"
With two vegan businesses under his belt, it comes as no surprise Schnapp gave us a fabulous Green Routine, which you can read in the Q&A below.
Article continues below advertisement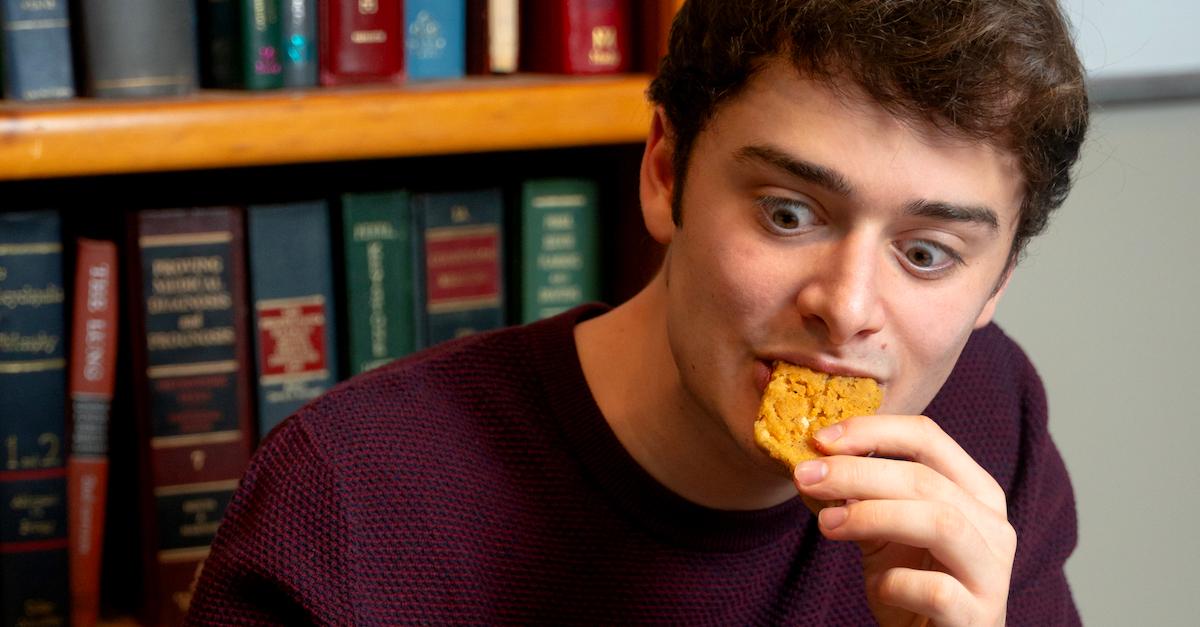 GREEN MATTERS: Along with TenderFix, you also championed a vegan chocolate hazelnut spread company. Why is eating vegan important to you?
NOAH SCHNAPP: TBH was the first brand I launched and I'm so proud of it. Not only is it vegan , we also don't use palm oil which is so bad for the environment. And the feedback has been amazing!
Article continues below advertisement
GM: What's something you would tell someone who is considering eating more plant-based foods?
NS: Everyone should really decide for themselves, but my outlook on it is, that you don't have to go extreme with it, maybe just eat one plant-based meal a week, or a few. I myself don't follow a specific diet, but do try to always eat healthy and eat foods that are not bad for our planet.
GM: Who is one Stranger Things cast member you'd choose to help you finish a massive platter of TenderFix Plant Based tenders, and why?
NS: Definitely have to say Millie [Bobby Brown] because we always have the best time together.
Article continues below advertisement
GM: What's one sustainable habit you've adopted in the last year?
NS: I use a water filter in my dorm, instead of always drinking out of a plastic bottle. I'm working on getting better and better.
Article continues below advertisement
GM: Do you think Will Byers would be vegan? Why or why not?
NS: Since our show was set in the 1980s, it wasn't common, but to me, Will is always ahead of his time and if he wanted to be vegan, he has a great support system around him.
GM: Have you noticed film sets becoming more sustainable?
NS: Yes, recently on our sets we have used recycled silverware and biodegradable ones instead of plastic. I am also seeing a lot more almond milks and vegetarian options.
"Green Routine" is a series from Green Matters that invites notable people in the environmental space to share the efforts they make to live more sustainably.