Does Environmentally-Friendly Palm Oil Exist? What to Know
Palm oil is a hot topic in the eco-friendly world, leaving many to wonder whether sustainable palm oil is an actual option. Here's what we found out.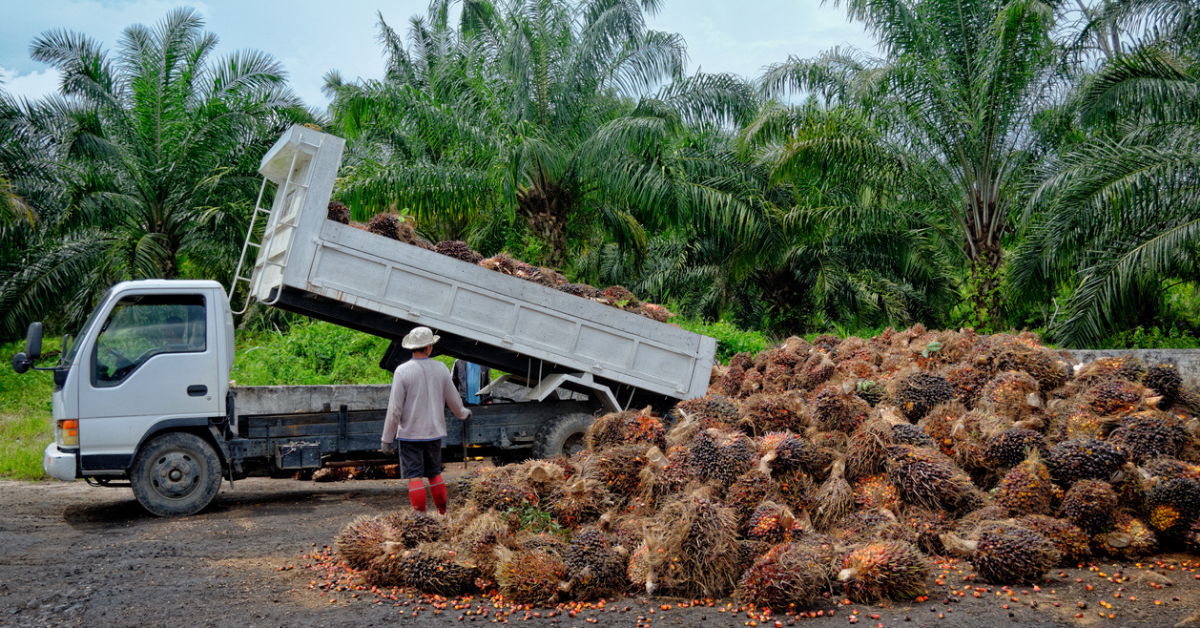 Palm oil is a highly controversial topic in the sustainability community. Why? Because palm oil is made from the fruit of oil palm trees — or Elaeis guineensis trees, which grow in rainforests. They're bulldozed, burned down, or otherwise cleared for palm oil production, destroying natural habitats and releasing harmful greenhouse gases into the atmosphere. Orangutans are especially impacted, and beyond that, there is a serious issue with child labor in the palm oil industry.
Article continues below advertisement
More palm trees are harvested in huge quantities, and the damaging process repeats. In fact, 20 percent of the Amazon rainforest has been cleared for palm oil production, as the World Wildlife Federation reports. Nearly 56 million tonnes of palm oil are produced yearly, with 85 percent coming from Indonesia and Malaysia. Naturally, many environmentalists and consumers don't want to support this process, and wonder if an environmentally-friendly palm oil exists — we did some digging to find out.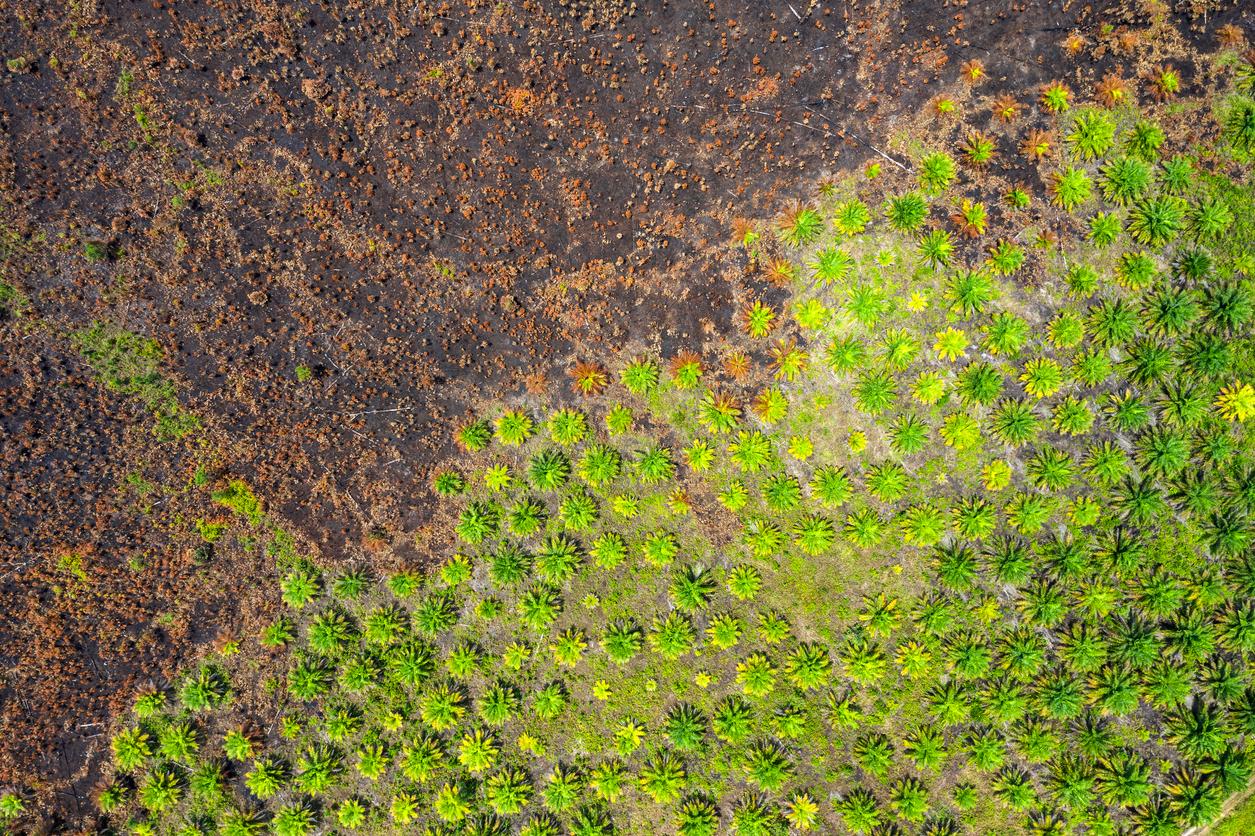 Article continues below advertisement
First things first — what is palm oil?
Palm oil is a vegetable oil that comes from the fleshy fruit of oil palm trees, as mentioned. Crude palm oil is the result of squeezing the fruit, while palm kernel oil is a result of crushing the stone at the center of it.
And even if you're not familiar with it, you likely come in contact with it on a daily basis.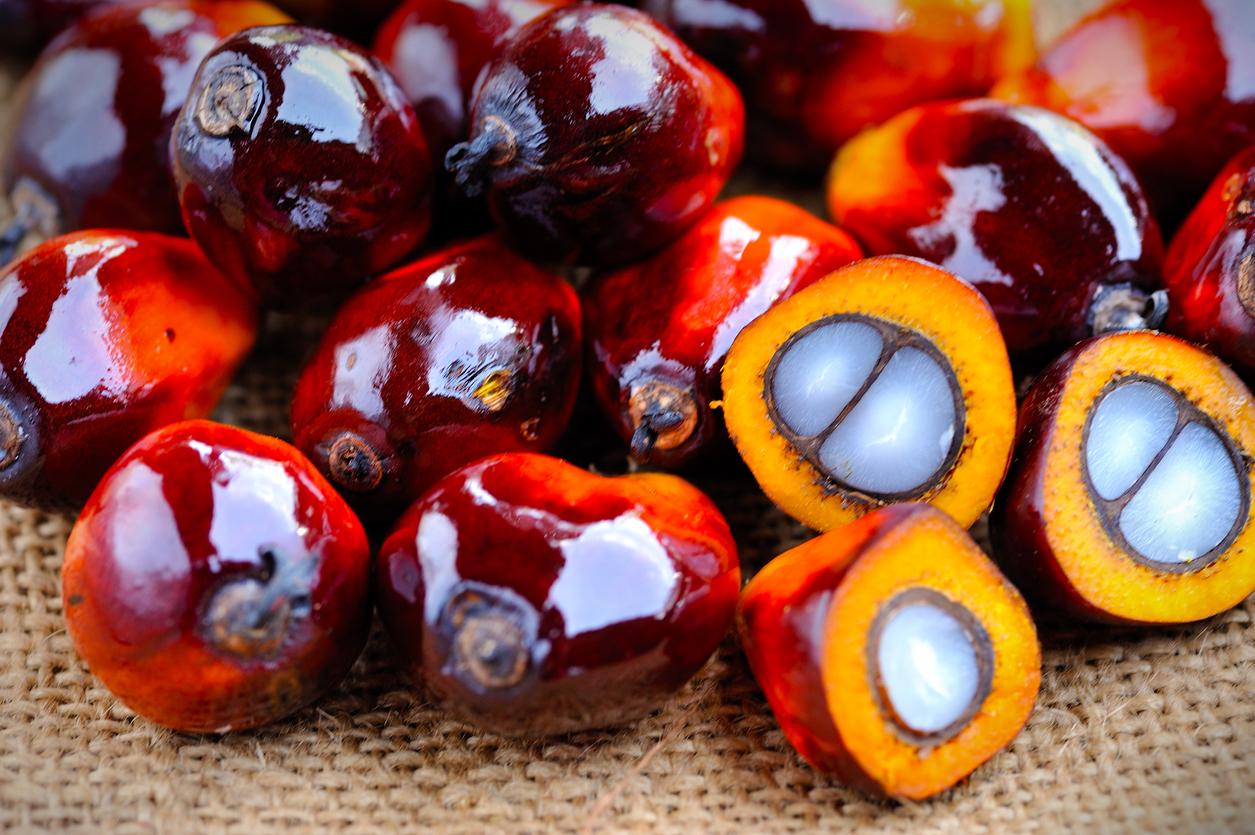 Article continues below advertisement
It's a common ingredient in everything from processed foods to personal hygiene products, makeup, laundry detergent, and more. The WWF shares that palm oil and palm oil derivatives can be found in nearly 50 percent of packaged products in supermarkets.
The palm oil industry is a $40 billion industry, and avoiding it altogether is nearly impossible.
So is environmentally-friendly palm oil a real thing?
There is hope — and regulation — to make eco-friendly palm oil that is produced without harming the environment or violating human rights a reality.
There are also policies geared toward "no deforestation, no peat development, and no exploitation" (NDPE), which major growers are adopting in pursuit of better practices.
Article continues below advertisement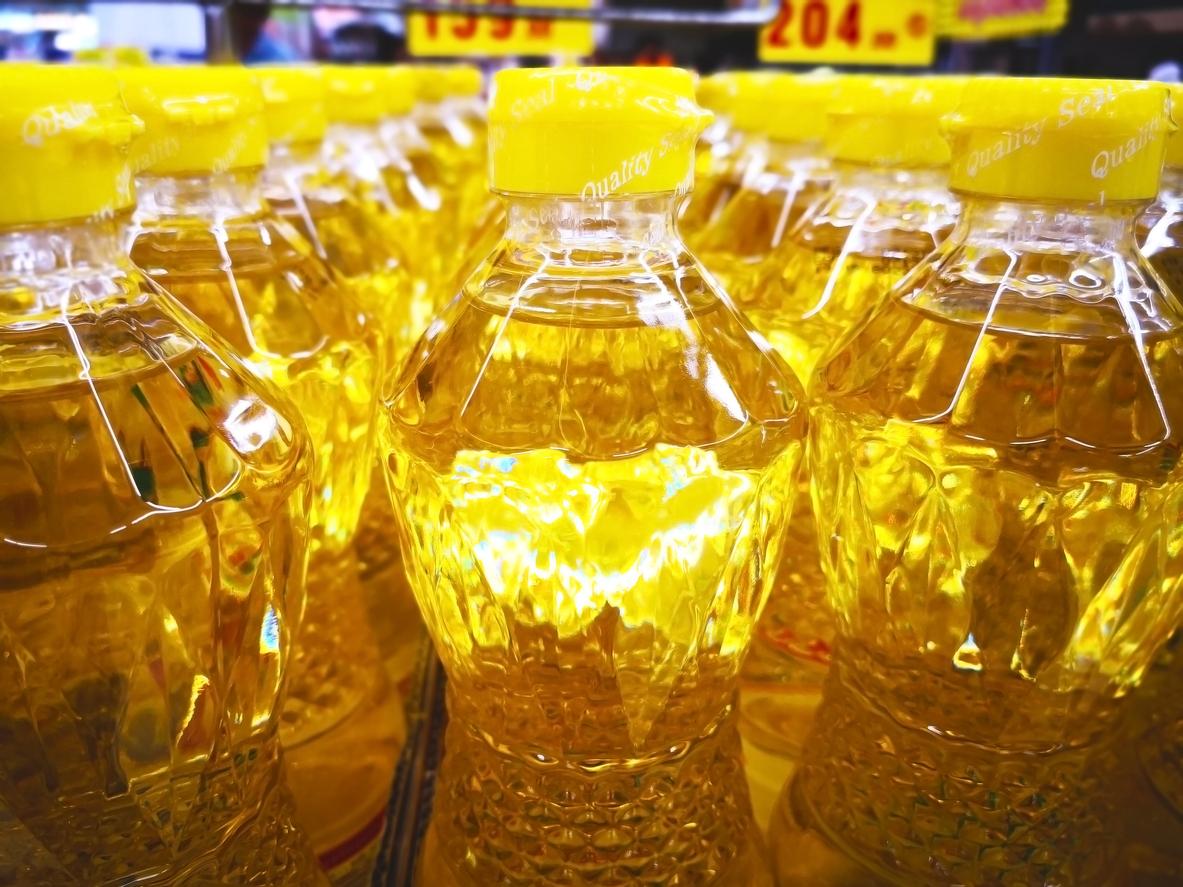 Here's how to tell if a product contains sustainable palm oil.
There are scorecards to rate the sustainability efforts of palm oil buyers and major corporations creating everyday products, and you can search by company, brand, or country to stay in the know.
You can also look for the Roundtable on Sustainable Palm Oil's (RSPO) certification seal, which indicates that a product contains certified sustainable palm oil.
Article continues below advertisement
The RSPO system exists to safeguard palm oil products and ensure that they're made ethically and sustainably. It includes eight overarching principles and 40 individual criteria that growers must meet to become certified.
According to Eco-Business, RSPO is "widely considered to be the industry's most comprehensive way to identify sustainable palm oil."
Article continues below advertisement
"RSPO, founded in 2004, brings various players in the palm oil sector to a common discussion table to develop and implement standards for sustainable palm oil. Its stakeholders include plantation companies, processors and traders, consumer goods manufacturers, retailers, financiers, and civil society groups from countries that produce, as well as use, palm oil."
To become RSPO certified, palm oil producers must:
Commit to transparency
Comply with applicable laws and regulations
Commit to long-term economic and financial viability
Use appropriate best practices by growers and millers
Demonstrate environmental responsibility and conservation of natural resources and biodiversity
Practice consideration of employees, individuals, and communities of growers and millers
Practice responsible development of new plantings
Demonstrate a commitment to continuous improvement in key areas of activity
Article continues below advertisement
But doubts around truly sustainable palm oil exist.
It's important to note that the RSPO has oil palm producers among their stakeholders, but is a respected authority nonetheless.
Quality standards in the palm oil industry exist, but some of the largest names in the business are members of the certification board itself, as Greenpeace International shares. These companies include Unilever, Mondelez, and Nestle, who have all been found to purchase palm oil from producers linked to damaging fires in Indonesia.
"Unilever, Mondelez, Nestle, and P&G each buy palm oil from most of the producer groups with high numbers of fire hotspots in 2019," Greenpeace reports.
The organization continues by stating that, "More than two-thirds of the producer groups that are most linked to recurrent fires have membership in the Roundtable on Sustainable Palm Oil (RSPO)."
Article continues below advertisement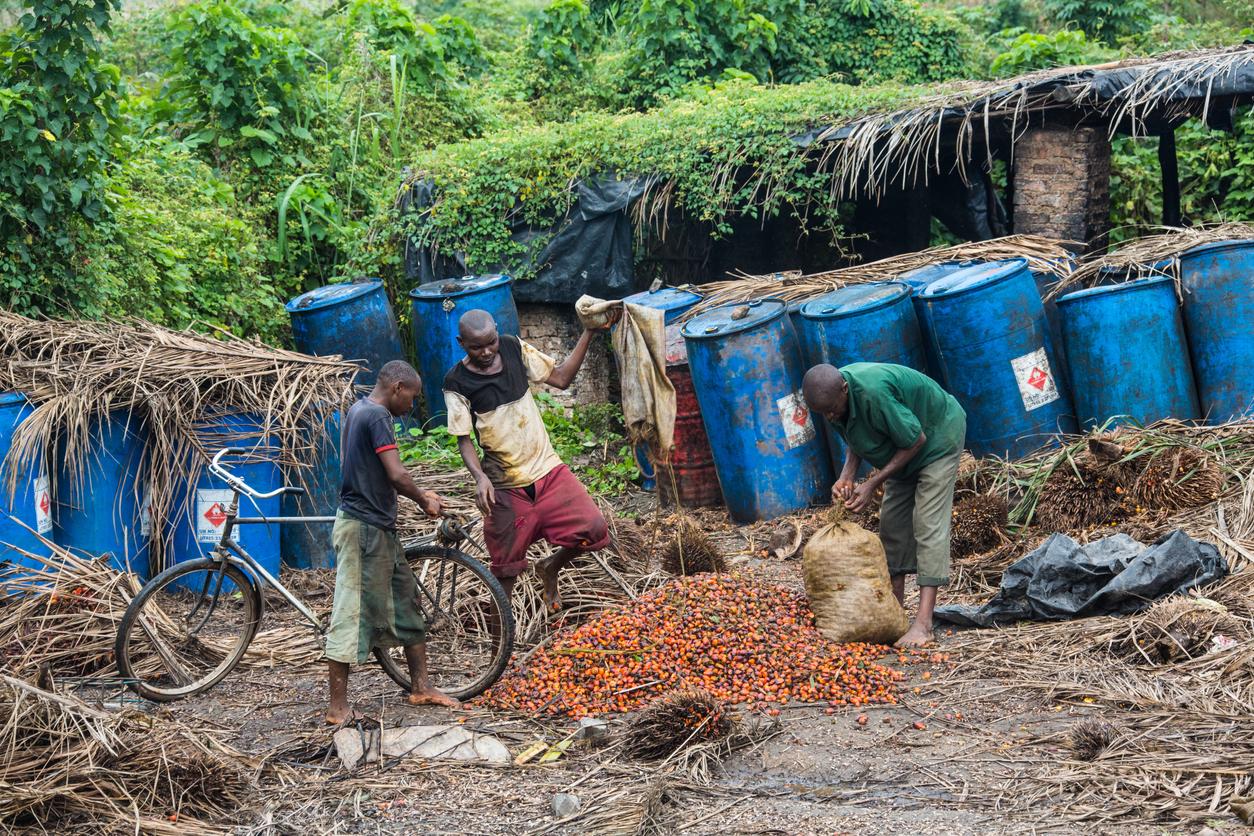 Still, palm oil may be more sustainable than alternatives.
In terms of sustainable oil, there's thinking around palm oil being the more eco-friendly choice — period.
Consider this from Smithsonian Magazine: "As destructive as the oil palm is to the environment, it may be better than the alternatives. No other crop can yield even a third as much oil per acre planted. And along with using less land, the oil palm gobbles up significantly fewer pesticides and chemical fertilizers than coconut, corn or any other vegetable oil source."