8 of the Best Vegan Instant Noodles, for a Lazy AF Dinner
Although instant noodles aren't synonymous with health, there are so many delicious vegan varieties that you can add your own flair to.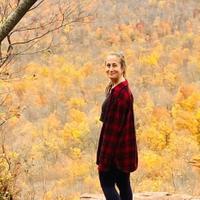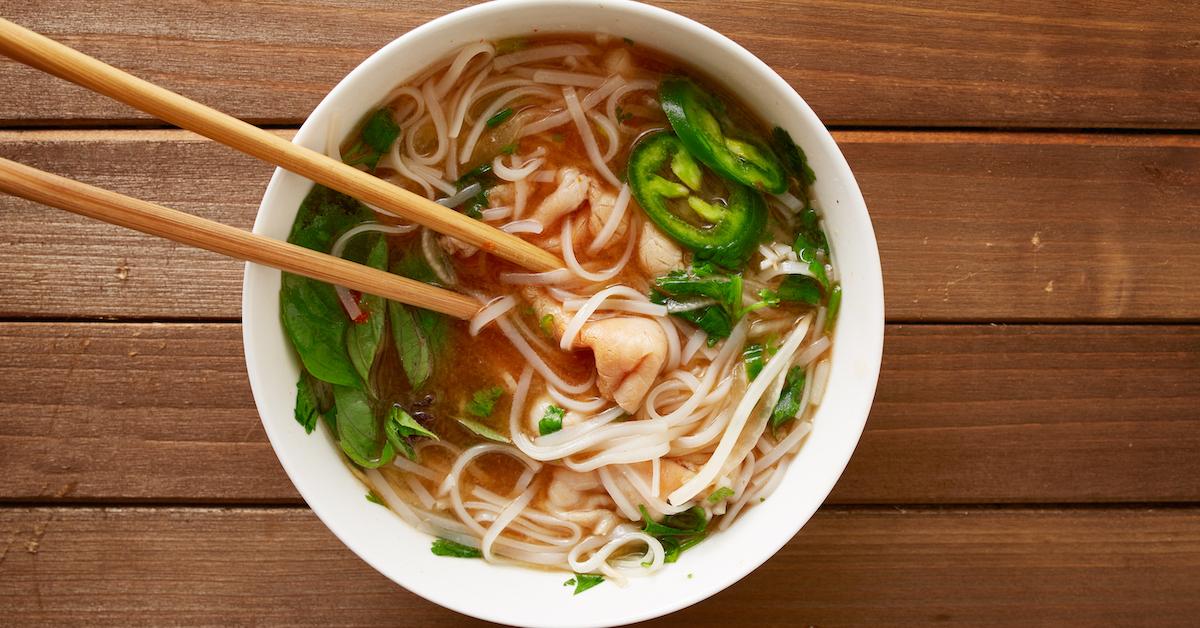 No matter your age, you really don't need an excuse to enjoy instant noodles.
Maybe you're feeling tired after a long day of work, or you're seeking out a nostalgic midnight snack. Regardless, instant noodles are a staple to some, but not all are plant-based, as many of the mixes contain animal products and byproducts. That's why we've compiled a list of our favorite vegan instant noodles, which are sure to satisfy any and all of your noodle soup cravings.
Article continues below advertisement
Nongshim — SOON Veggie Ramen
Nongshim's SOON veggie ramen noodle soup is certified vegan, and the savory broth comes with a slight spicy kick, proving all the naysayers wrong that plant-based food is boring. Pieces of carrot and corn make you feel like you're getting your recommended serving of veggies (even though you may need to add your own to actually get there), and the noodles are super silky, making for an extra enjoyable slurping experience.
Nissin Top Ramen — Soy Sauce
Not all of Nissin Foods' ramen is completely vegan, but the popular instant noodle company does offer two plant-based flavors. The first, soy sauce, is basic but delicious, with a classic soy sauce-flavored broth. And of course, it comes with the signature veggie bits you know and love.
Article continues below advertisement
Nissin Top Ramen — Chili
Nissin's other vegan option is the chili flavor. It comes with a slightly bigger kick than the soy sauce flavor, so it isn't for the faint of heart. But it's incredibly flavorful, to say the least.
Article continues below advertisement
Koyo Ramen
Koyo Noodles is a fully plant-based company with a wide range of unique flavors. A few of our favorites include the Wakame Seaweed Ramen, Buckwheat Shoyu Ramen, and the Shittake Mushroom Ramen. The noodles are baked, not fried, everything is artificial preservative-, color-, and flavoring-free — so that's definitely a win in our book.
Article continues below advertisement
Mike's Mighty Good — Vegan Ramen
Even though not all of the products from Mike's Mighty Good are vegan, the brand offers an entire plant-based ramen line that boasts a wide range of tasty flavors, such as: Soy Sauce, Vegetable, Kimchi, Coconut Lemongrass, and Miso.
Article continues below advertisement
Dr. McDougall Right Foods
Everything from Dr. McDougall Right Foods is fully vegan, including its delicious line of noodle soup cups. From plant-based chicken, to miso, you have two really solid options that easily rival any animal-based broth.
Article continues below advertisement
Trader Joe's Miso Ramen
It's really no shocker that Trader Joe's makes its own plant-based instant noodles. A few years back, the widely beloved grocery store, which is known for its unique and often vegan goodies, debuted Trader Joe's Miso Ramen. It's free of meat or animal byproducts, so you can cozy up with it without a care in the world.
Article continues below advertisement
Annie Chun's Soup Bowls
Annie Chun's offers so many tasty flavors of noodle soups, including: Spicy Ramen, Vegan Tonkatsu, Spicy Miso, Shoyu, Coconut, Miso, Pho, Udon, and Hot & Sour.
You can also opt for the brand's other noodle bowls, if you aren't quite in the mood for soup (but we always are).
Article continues below advertisement
Hot tip: add your own veggies, sauces, spices, and more!
If you want to jazz up your instant noodles, there are so many ways to do so with fresh plant-based ingredients.
Sauté some mushrooms and onions, fry up some garlic, add fresh corn, drizzle in Sriracha, or toss in some fresh herbs. You can even get ~fancy~ and cook up a vegan egg, or you can even grill up some plant-based meats. There's no limit to dressing up those noods — get saucy with it.