Slurpees Are a Beloved Summertime Treat. But Are They Vegan?
Whether you're fully vegan, or if you're simply seeking out an animal-free summertime treat, you may be wondering if Slurpees are actually vegan.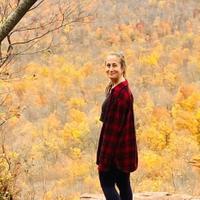 Earlier this week, many of us celebrated one of the greatest holidays in the U.S.: 7-Eleven Day. Also known as National Slurpee Day, 7/11, or July 11, it's the only day of the year that Slurpee-loving people can go to any 7-Eleven store and treat themselves to a frozen beverage, free of charge.
But if you've only recently transitioned to a plant-based regime, or if you're simply just trying to enjoy summer (sans the animal products!), you may be wondering: are Slurpees vegan?
Article continues below advertisement
Although it may sound silly, July 11 is a widely celebrated holiday, which has garnered some interesting celebrations over the years.
"Over the years, 7-Eleven has celebrated the momentous occasion in some pretty stand-out ways — from creating a massive Slurpee cake with a renowned baker to delivering a Slurpee drink into space," VP and CMO of the convenience store chain, Marissa Jarratt, stated in a press release during the store's 2022 celebration.
"20 years later, the over-the-top birthday tradition continues as the brand puts a bow on its biggest Slurpee Day yet, celebrating for the first time across all 7-Eleven, Speedway and Stripes stores."
And while we have a little less than a year until Slurpee Day rolls around, once again, Slurpees still serve as an excellent summertime treat. That's why we're really hoping Slurpees are ultimately animal-free.
Article continues below advertisement
Are Slurpees vegan?
While you should always ask if something is fully vegan, most Slurpees served in the U.S. are fully vegan.
As of publication, according to PETA, all of 7-Eleven's Slurpees are plant-based. Predominantly made from food dye, flavoring, and ice water, the beloved drinks don't contain much in the way of nutrition, or ingredients at all, really. So for the most part, you shouldn't have anything to worry about (and apparently, 7-Eleven's Slurpees taste great with a shot of liquor!).
Article continues below advertisement
Outside of 7-Eleven, though, there are drinks that are similar to the classic Slurpee. Icee, for example, is commonly found in movie theaters, sporting events, and more. But are those vegan?
According to the brand, all of Icee's products are vegan. So feel free to treat yourself to most of the big name frozen drinks — you won't have to worry about any animal-based ingredients, or even cross contamination, while sipping that ice cold cup of frozen sugar.
As we previously mentioned, though, it may be smart to ask first if their flavors are vegan. According to Choosing Nutrition, creamy Slurpees are not vegan, as they contain dairy. And there's a chance that some may use dyes containing animal products. The publication confirms, however, that 7-Eleven's Coca-Cola, Dr. Pepper, Fanta, Kiwi Strawberry, Orange, Hawaiian Punch, Pina Colada, and Sprite flavors are totally animal-free.
Article continues below advertisement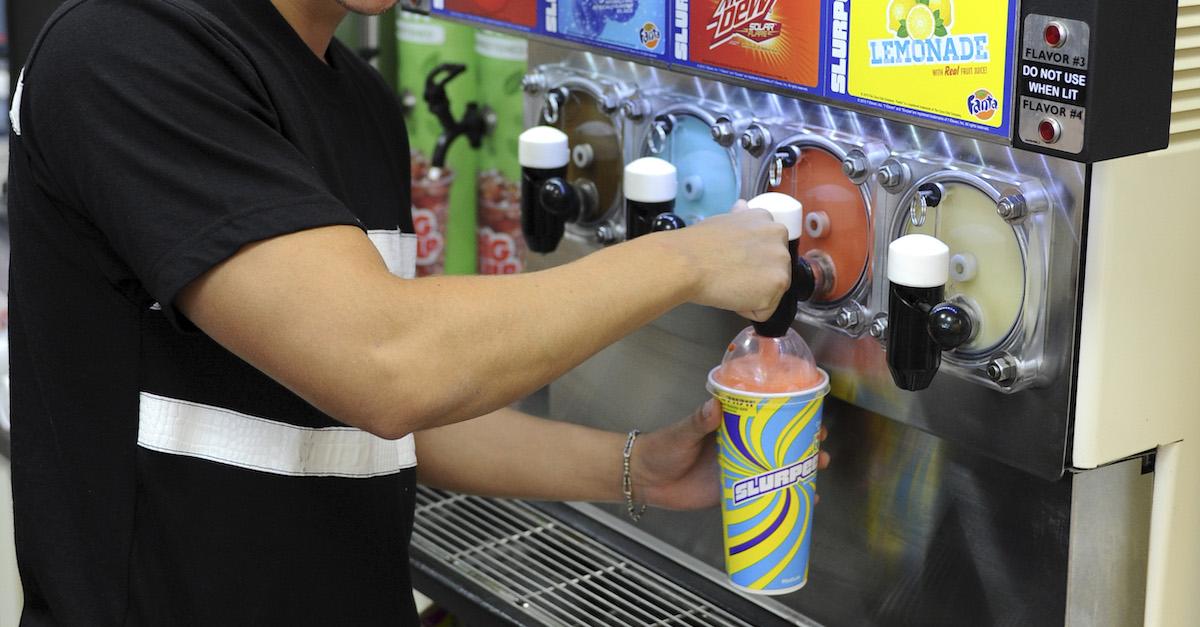 Wash down any of 7-Eleven's other vegan snacks with that Slurpee.
Even though gas stations and vegan stores aren't necessarily known for their vegan selection, 7-Eleven is evidently stocked. According to PETA Kids, the store carries Cliff Bars, Kashi GOLEAN Bars, That's It. Fruit Bars, non-dairy milks, 7-Select Dark Chocolate Sea Salt Bar, 7-Select Kettle and Potato Chips, Lenny & Larry's Complete Cookies, Corn Nuts, and more.
If it's important to you, ask if products are vegan before consuming them, but if it doesn't matter too much, rest assured most or all of 7-Eleven's Slurpees are 100 percent vegan.