Noah Schnapp Has Released Plant-Based Nutella and a Vegan Sprinkles Cupcake — Is He Vegan?
'Stranger Things' star Noah Schnapp has released a plant-based version of Nutella, as well as a vegan sprinkles cupcake. So, is he actually vegan?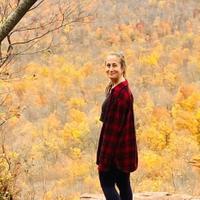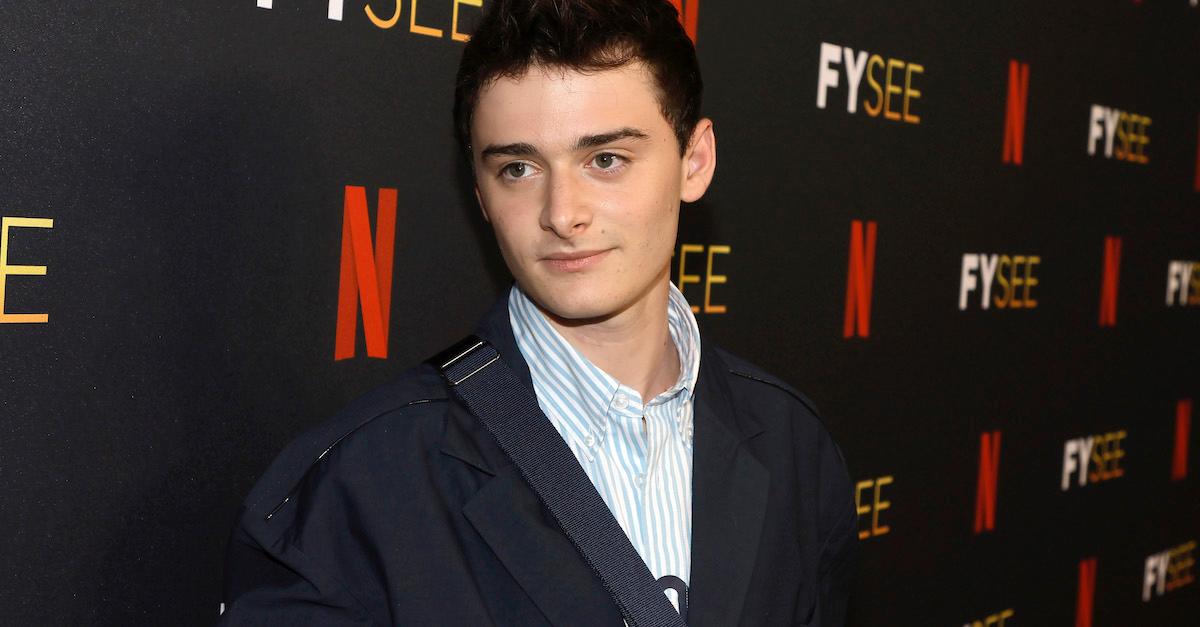 While many of us are anticipating the release of more Stranger Things episodes, we can indulge in some vegan treats from one of the show's biggest stars.
Noah Schnapp, who plays Will Byers in the popular series, released his own plant-based cupcake at famous dessert eatery, Sprinkles. Between that, and the release of his plant-based Nutella company, though, many wonder if Noah Schnapp is vegan.
Article continues below advertisement
"Are you ready to bite into a strangely special collab?! Our very first #VEGAN Flash Flavor cupcake is almost here! We're partnering with TBH, a vegan hazelnut cocoa spread founded by Stranger Things actor @noah_schnapp. TBH, you're not gonna want to miss this Flash Flavor," the bakery chain tweeted on June 25, 2022, accompanied by photos of the actor eating the cupcake in question.
Schnapp also took to Twitter to celebrate the release of his beloved baked good.
"Who's coppin the new @sprinkles drop? @snacktbh" the actor tweeted on Tuesday, June 28, informing fans that his signature sweet treat was finally released.
Keep reading for more on Schnapp's cupcake, and for details on his diet.
Article continues below advertisement
Here's what you should know about Schnapp's vegan Sprinkles cupcake:
Just before the release of Stranger Things 4's final two episodes, the series' lead, Noah Schnapp, teamed up with Sprinkles to unleash a limited-edition cupcake, according to Bake Mag. Sadly for Eleven, the flavor isn't Eggo waffles — in fact, it's flavored with his hazelnut spread, TBH, which is, in fact, fully vegan.
Sprinkles' vegan TBH Chocolate Hazelnut Cupcake went for $6 (a steep but fair price for such a delicacy), and was only be available for two days — July 1 and 2.
Article continues below advertisement
If you haven't tried TBH for yourself, it's supposedly quite similar to actual Nutella. The cupcake itself, however, boasts dark Belgian chocolate cake and TBH hazelnut spread filling. It's topped with vegan cream cheese frosting and a dash of cocoa powder, if the cake itself didn't already sound decadent enough.
In addition to being vegan, TBH spread contains 50 percent less sugar than Nutella, and it's palm oil-free, ensuring it's doing as much for the planet as possible.
And in October 2022, TBH partnered with Chubby Snacks to sell shelf-stable, plant-based mini sandwiches (think: Uncrustables), filled with peanut butter and TBH hazelnut cocoa spread.
Needless to say, we're proud of the Stranger Things actor for his contribution to vegan treats — but is he fully vegan?
Article continues below advertisement
Is Noah Schnapp vegan?
Between Schnapp's vegan spread and cupcake, one might think the actor is vegan. However, it doesn't seem as though that's the case. The Stranger Things star told VegNews in June 2022 that he eats plant-based most of the time, because it makes him feel good. But it isn't his entire lifestyle.
Article continues below advertisement
"With the long hours of filming and photo shoots, it's crucial that I have the energy to get through the day. I find that when I stick to a plant-based diet, my energy levels are so much higher and I don't crash at the end of the night," he stated.
On the other hand, Schnapp's co-star Sadie Sink is vegan. Maybe she'll convince him to give up animal products full-time, but either way, we know she'll be enjoying his plant-based goodies.
This article, originally published on June 28, 2022, has been updated.