Drew Barrymore on Why Living Sustainably "Feels Empowering" (Exclusive)
We caught up with actress and talk show host, Drew Barrymore, on how she's made life at home more sustainable, her new home line with Grove, and more.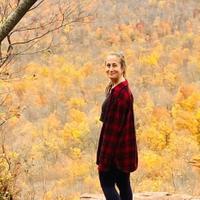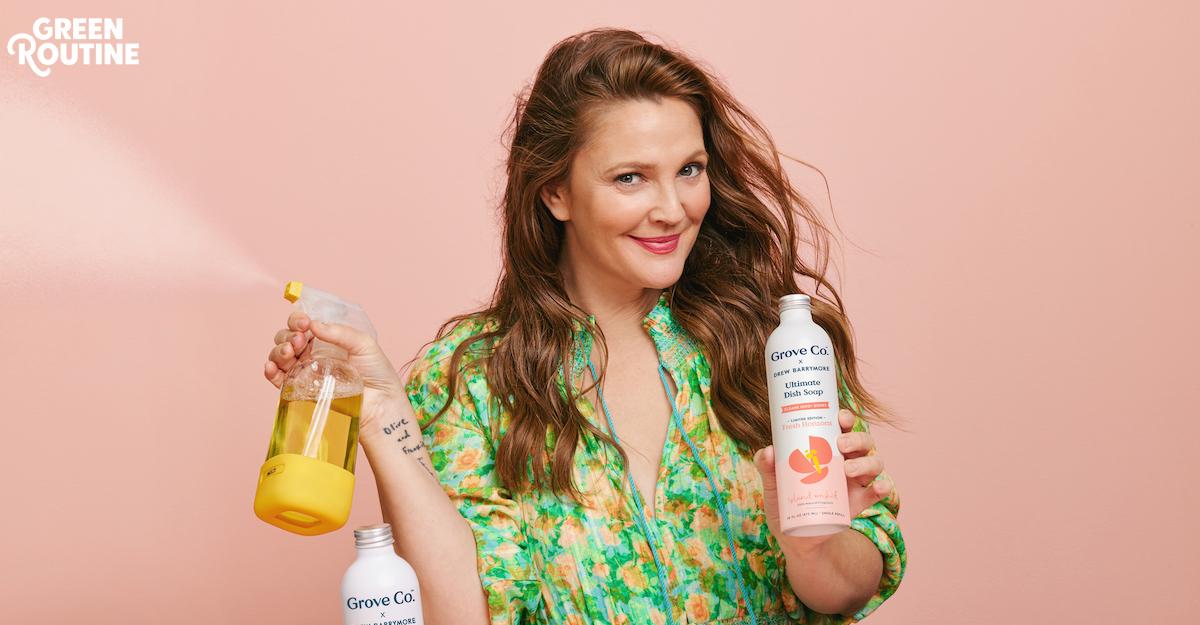 Whether you're 15 or 65, you likely already idolize Hollywood icon, Drew Barrymore, to some degree. The beloved actress and talk show host — known for her heartfelt rom coms and infectious smile — has starred in everything from E.T. to 50 First Dates.
And as if we didn't already love her enough, we caught up with the mom of two via Zoom. In addition to discussing her new Grove Collaborative collection, Drew Barrymore dished on how she's made life at home more sustainable in a Green Routine.
Article continues below advertisement
"I was a customer before [Grove] called me so I was already a shopper and a member... so when they called me it was it felt authentic. I hate like, name slapping. I'm not good at it," Barrymore confides to us, ahead of the March 7 launch of The Grove Co x Drew Barrymore Fresh Horizons Collection.
"But now I have this collection that I'm really excited about, because it got to put my new love of trying to live a sustainable life — and my longtime love of design — together."
"I appreciate that Grove tells it like it is," she says in reference to Grove's plastic neutrality and use of eco-friendly materials. "They're lifting the veil up on our false comfort that our recycling [system] works. I like tough love and honest facts. I need to be working from a place of the truth... there's a real mental correlation between how much their packaging and user friendly products just — in the words of Marie Kondo — 'spark joy.'"
Barrymore spills more in her Green Routine, below.
This interview has been edited and condensed for length and clarity.
Article continues below advertisement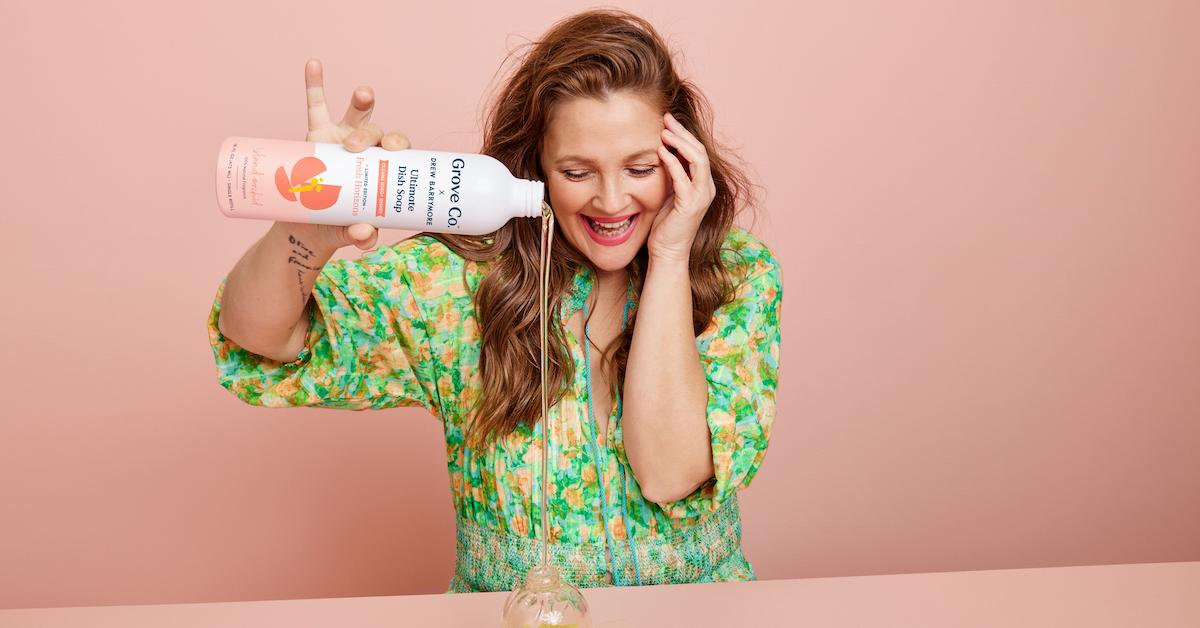 GREEN MATTERS: Do you have a favorite product from The Grove Co x Drew Barrymore Fresh Horizons Collection?
DREW BARRYMORE: I'm gonna go with the European dish cloth... those things are so brilliant! I have this chalk ball in our kitchen, and I write the girls' schedules on it. And every night I clean it with the European dish cloth, which I then throw in the dishwasher. Oh and I love the scents! I've been studying perfume and fragrance for over 10 years because of [Flower Beauty] so that was that was a passion of mine.
Article continues below advertisement
GM: Why is it so important for consumers to go plastic-free?
DB: If you just read any of the data on plastic, it's so illuminating. It makes you want to put in the effort — I wish that all companies would go into more of an aluminum-style or less plastic. But I can control what I do in my home, the products I buy, or how I use reusables. I sort of scrutinize every little thing that I do, which can matriculate into the businesses I'm doing, and how we have best practices there. You really notice every little thing that you do, and that you can improve upon. It feels empowering.
GM: Do you have any specific sustainable habits that you've picked up over the last year?
DB: I've overhauled everything. I use the dryer balls by Grove instead of fabric softener, and their laundry detergent sheets... I no longer have tons of plastic bottles of detergent, and fabric softener was a big part of my routine for most of my life, because I'm a laundress — I love doing laundry.
Giving up Ziploc bags was like the most sad and painful thing, but now I use all reusables. I even have compostable floss picks... I will find the biodegradable kind. I'm starting to get into biodegradable and composting machines in my house too, so I can take all the waste and turn them into soil.
Article continues below advertisement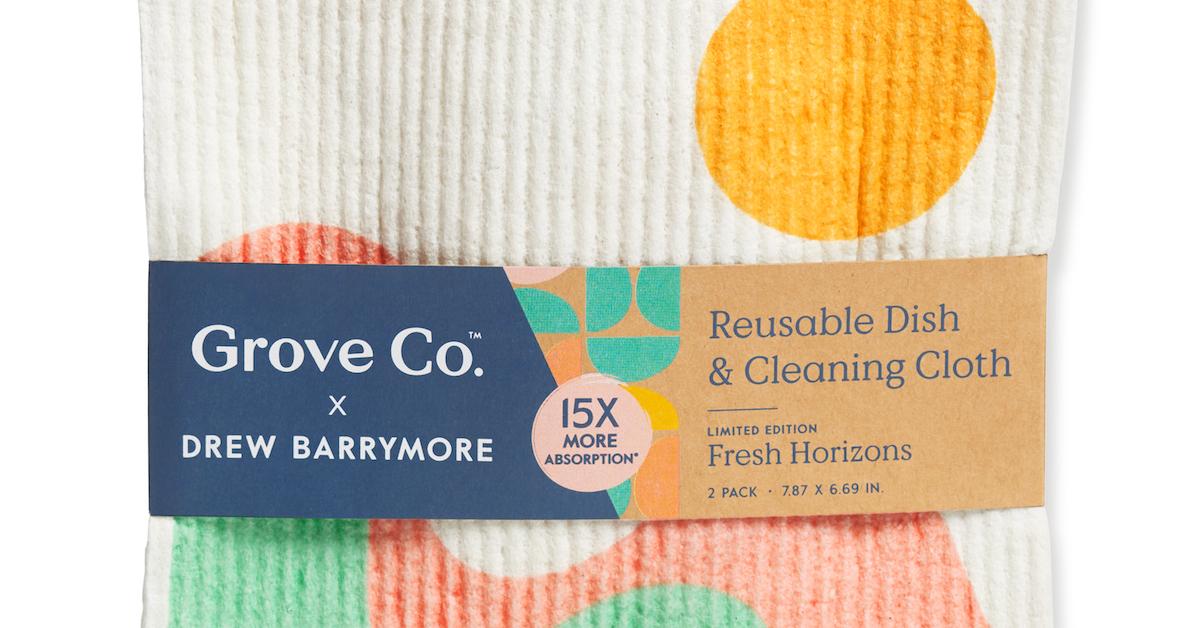 GM: Have you have you spoken to your kids about sustainability and the importance of going green?
DB: Yeah, definitely. [Nowadays] there's barely any toys around our house, but when they were kids, there were plenty of toys — and I definitely had a moment with certain companies and encouraged them to look at the packaging and why was what's inside is so tiny [compared to the] big plastic thing that it's housed in. And they honestly turned a corner. They would be shopping for toys and be like, 'you know what? Not that one because there's too much plastic,' and I was like, crying in the aisles. I was like, 'Oh my God, I'm getting through to them! That's so awesome!'
Article continues below advertisement
GM: And as a big advocate of Quorn, what is your favorite plant based weeknight dish?
DB: They have a pineapple Chipotle flavored one now that has a kick to it, which is just is so gosh darn delicious, and I love making the chicken patties. But I do love doing the meatless grounds in a bolognese preparation with carrots and celery. I also like the minced chicken bits for taco night, [which are] a really good alternatives because [they aren't] breaded.
GM: I meant to ask! You have rescue dogs?
DB: And four rescue cats... I love rescue animals! I think it's another way to take care of our planet. And if you want the quickest route [to peace and happiness], I feel like animals are the perfect thoroughfare into seeing what's good on the planet.
Find the 11-piece The Grove Co x Drew Barrymore Fresh Horizons Collection on Grove's website on March 7.
"Green Routine" is a series from Green Matters that invites notable people in the environmental space to share the efforts they make to live more sustainably.