Our Favorite Eco-Friendly Cleaning Products That Are Truly Zero-Waste
Eco-friendly cleaning products with no plastic packaging have appeared to be one of the fastest-growing product categories in the sustainability industry.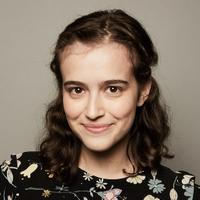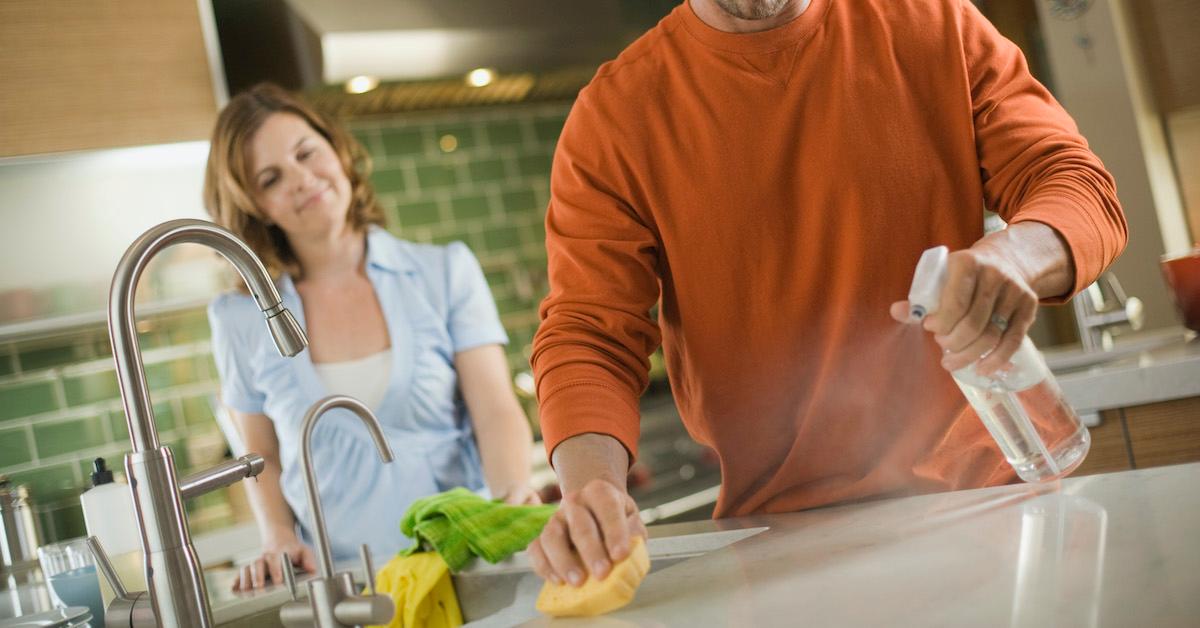 Wondering if it's actually possible to deep clean your home without resorting to toxic products packaged in single-use plastic? Good news — it very much is. In fact, during the last few years, eco-friendly cleaning products with no plastic packaging have appeared to be one of the fastest-growing product categories in the sustainability industry.
Article continues below advertisement
That said, when there's a green trend, there's bound to be a greenwashing trend to go alongside it. Many conventional brands have come out with cleaners branded to appear eco-friendly — but in reality, these are often still packaged in plastic, test on animals, and made with toxic ingredients.
Here are a few of our favorite brands making truly zero-waste products you can use to clean around the house.
Meliora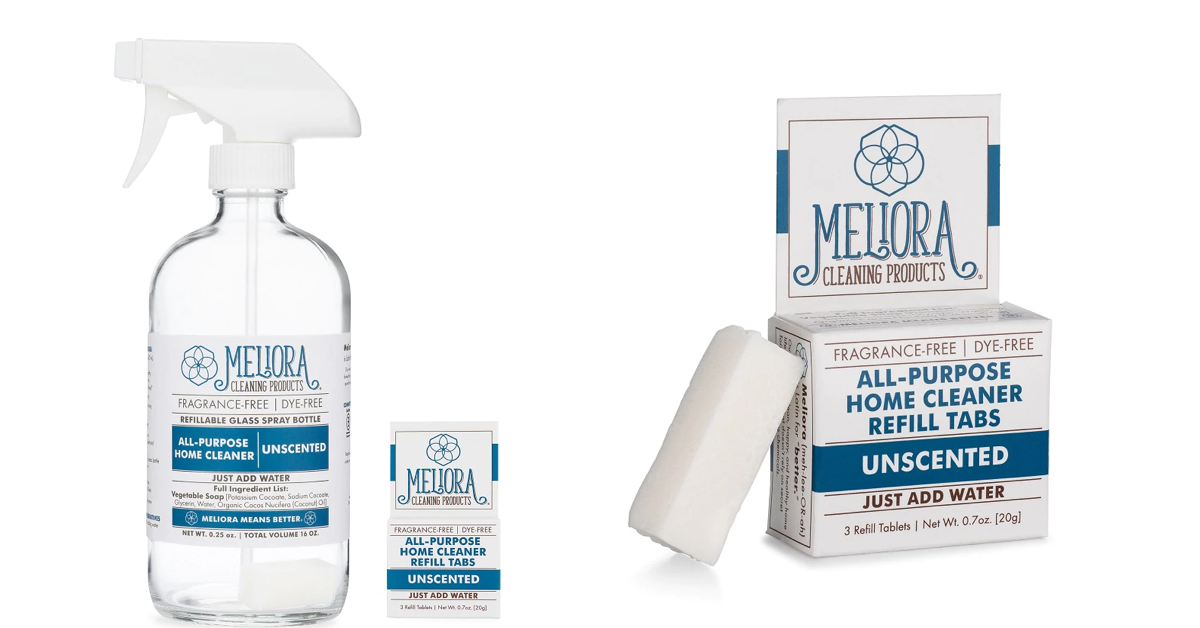 Meliora is a Certified B Corp, Made Safe certified, and a 1% for the Planet company that makes plastic-free, cruelty-free, and vegan cleaning products. Meliora's All-Purpose Home Cleaner is also free of dyes, fragrances, and palm oil, and comes in the form of tablets. Simply drop the tablet into a reusable glass spray bottle (which Meliora sells), fill it with warm water, and shake gently.
Article continues below advertisement
The cleaner is composed of super minimal ingredients — it's just vegetable soap made from potassium cocoate, sodium cocoate, glycerin, water, and organic coconut oil. In addition to reducing the waste of mailing bottles filled with liquids, this system also results in much lower shipping emissions, since the tablets are so lightweight.
Meliora also makes refill tablets for hand soap, powdered laundry detergent, bar soap, and more. You can shop the brand on the Meliora website or via EarthHero.
Earthy Edith's
Earthy Edith's is a family-owned cleaning product company based in Pennsylvania. The brand sells its all-natural Simple All Purpose Cleaner and Simple Bathroom Cleaner in reusable amber glass spray bottles, and each product is made with simple ingredients: just organic distilled white vinegar and essential oils. There's also the Simple Stone Cleaner, made from organic cane alcohol and essential oils. The entire company is vegan, does not test on animals, and is non-GMO.
Article continues below advertisement
Earthy Edith's used to only sell these cleaners in their liquid form, but the brand now also offers concentrated refill options. If you select this at checkout, your order will come in the form of a concentrated liquid — simply pour one-third of this liquid into your 16-ounce spray bottle, and top it off with distilled or filtered water.
Each concentrate refill bottle comes with a prepaid shipping label, so you can send the bottle back to Earthy Edith's. In exchange, the company will give you $2.50 off your next purchase. You can shop all of Earthy Edith's products on the website or on EarthHero.
Blueland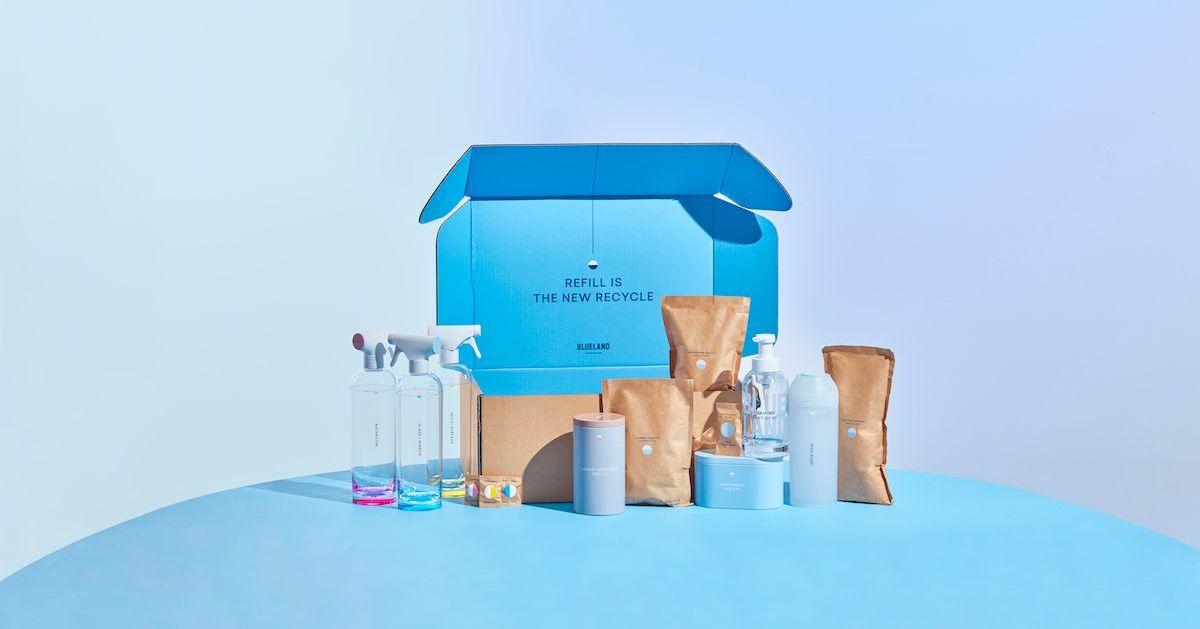 As seen on Shark Tank, Blueland sells concentrated tablets that simply need to be mixed with water, and then magically turn into various home cleaning products, such as toilet cleaner, multi-surface cleaner, and glass cleaner (among other personal care products). Each tablet is packaged in compostable wrappers, and the company also sells spray bottles (each is made of glass, silicone, and plastic-based Tritan) that you can use over and over again.
Article continues below advertisement
"Concentrates are a great option because they are both money-saving and convenient," Sarah Paiji Yoo, CEO and co-founder of Blueland, told Green Matters in 2020.
Blueland is a Certified B Corp, and all Blueland products are cruelty-free and vegan. However, the company does use a few ingredients that some environmentalists choose to avoid, such as synthetic fragrances and colorants.
Make your own DIY home cleaning products.
Green Matters' new book, Green Living, is the perfect guide to living an eco-friendly lifestyle for people at every stage of the process. You can order Green Living here.