Marie Kondo Shares Organizational Tips and Tricks for Sparking Joy, Sustainably (Exclusive)
Green Matters spoke with professional organizer, author, and TV personality, Marie Kondo, on staying organized sustainably, and about her new line.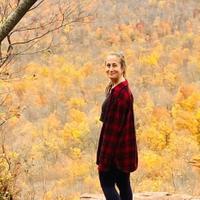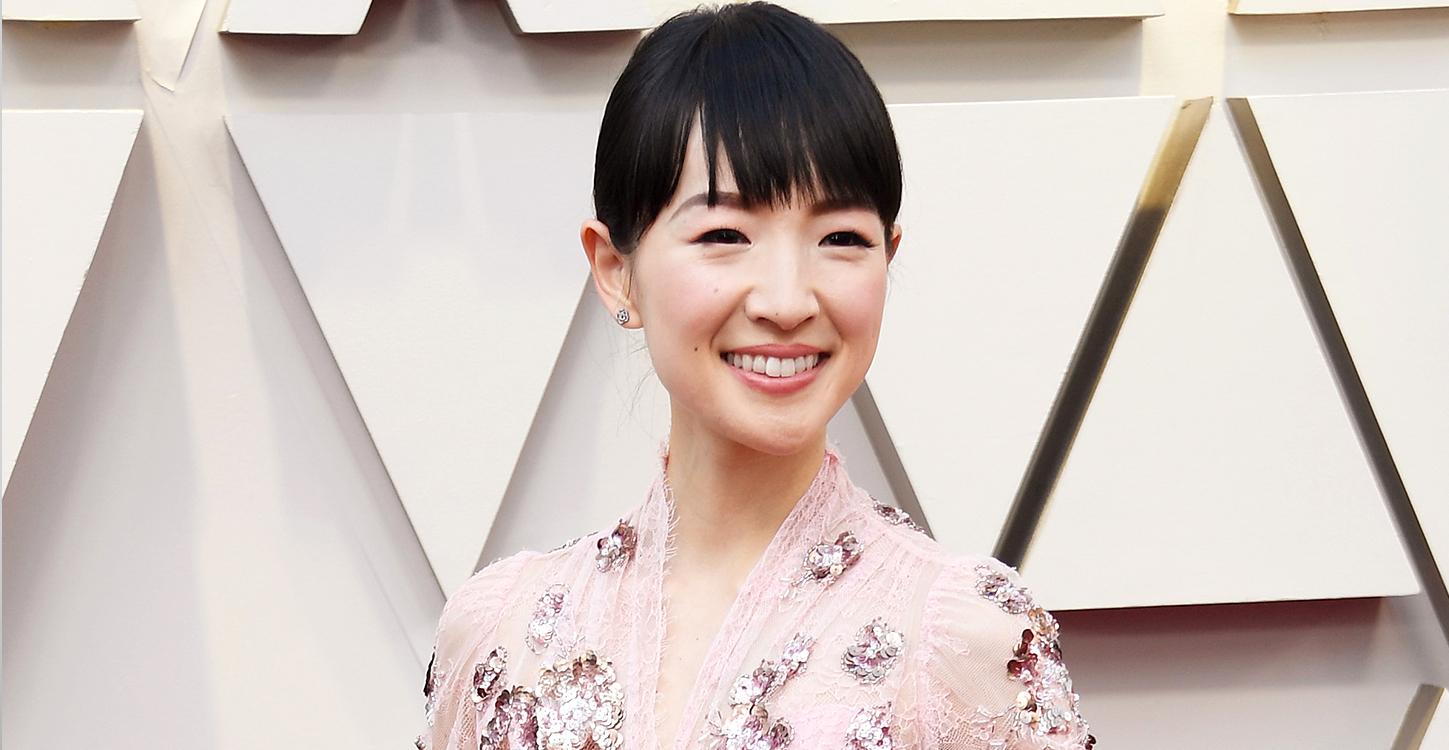 When Tidying Up With Marie Kondo was released to Netflix in 2019, viewers eagerly devoured the professional organizer's decluttering tips. If you haven't watched the reality series, one of her mantras was to discard items that didn't "spark joy," and to only make meaningful purchases. She undoubtedly popularized the minimalist lifestyle, which is why we spoke with Marie Kondo on tips for sustainable organization via email, on behalf of her latest collaboration with luggage company, Paravel.
Article continues below advertisement
"Think smarter, how to reuse, and be more sustainable and environmentally friendly in your house," she says, telling us the three most important things to remember when sustainably reorganizing our living spaces. Keep reading for more sage advice from the famous TV personality and new mom of three.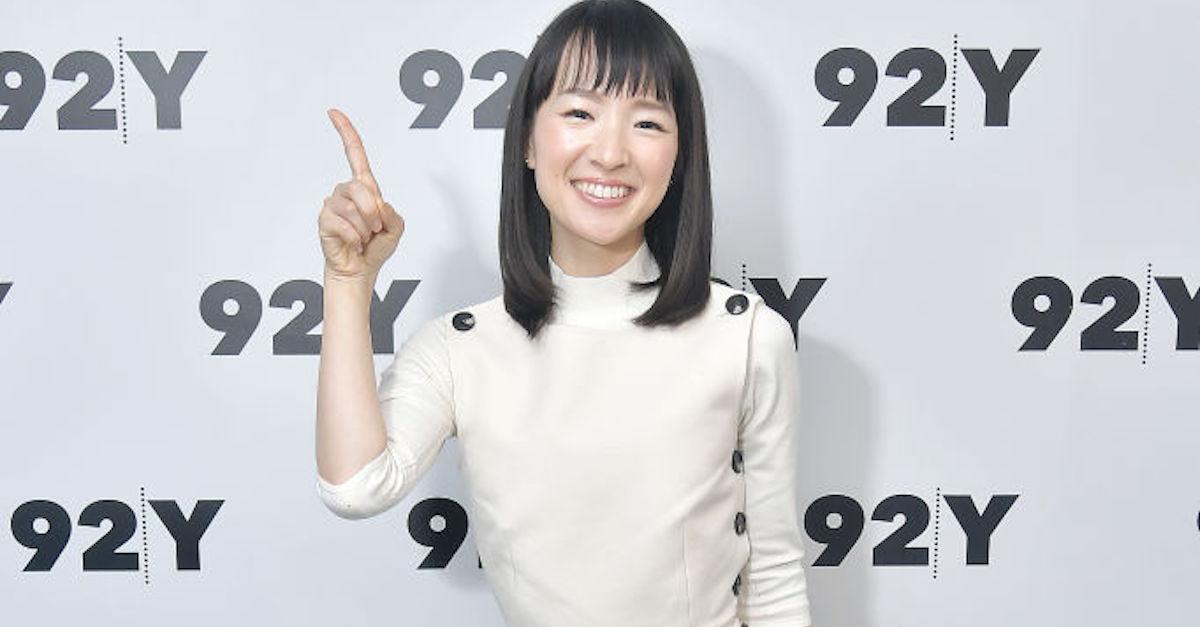 Article continues below advertisement
Kondo's number one tip for reorganizing sustainably? Refrain from buying too many organizers.
Although many of us are tempted to reorganize our homes using copious amounts of plastic bins, dividers, and drawers bought new from The Container Store, Target, or Ikea, Kondo reminds us that we can simply reorganize our homes with things we already have. Buying new things — which are often made from plastic — really isn't always necessary.
"In terms of general organizing strategy, I try to reuse whatever is in my home instead of purchasing storage items," Kondo explains.
"Shoeboxes are sturdy and the perfect size to store anything, not to mention that it's more environmentally friendly to reuse than to throw them out. They make great storage for socks and stockings, t-shirts and camisoles, stocked food in the kitchen, cleaning supplies in the bathroom, and so on."
Article continues below advertisement
"To avoid plastic, I would advise not purchasing products that use or are packaged in plastic as much as you're able to when selecting items at the store."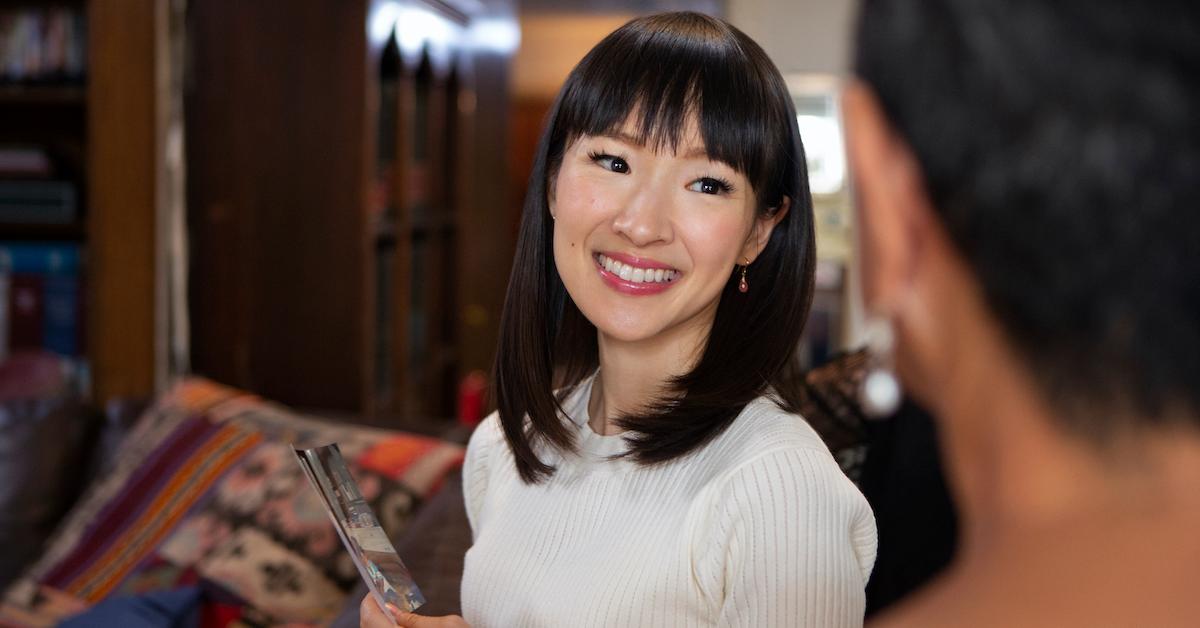 Article continues below advertisement
Although getting rid of things can be difficult, Kondo advises her clients to do so in a way they feel comfortable.
Regardless of what you're disposing of, Kondo says she advises her clients to get rid of things that don't "spark joy" in a way that makes them feel comfortable — and in a way that's sustainable. Whether you're selling your old belongings, donating them, or regifting them is entirely up to you, as long as it's eco-friendly.
"I advise people to let go of things in ways that they feel comfortable, whether it be donating, selling, or discarding," she explains. "You should find a way that feels best for you, while of course being as environmentally conscious as you can."
Article continues below advertisement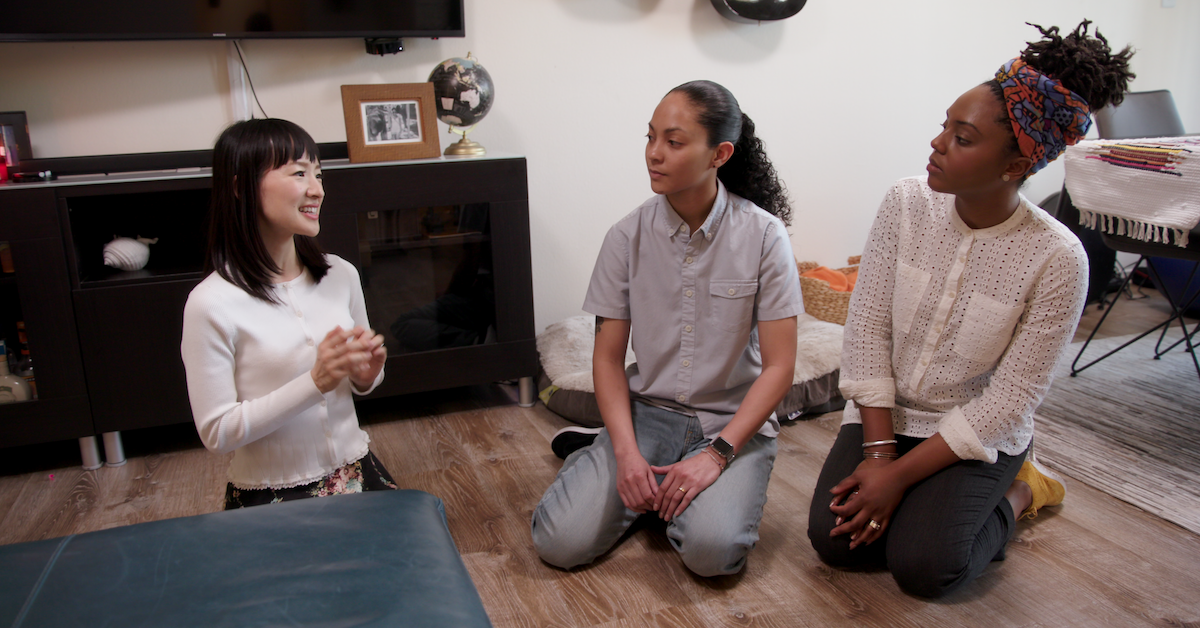 Although the KonMari Method isn't synonymous with minimalism, she says it often leads to that lifestyle.
As previously mentioned, the KonMari Method encourages clients to focus on their belongings, and determine if they actually hold meaning in their lives, but Kondo says her namesake method isn't actually minimalist. It generally results in a more minimalist lifestyle, because people realize they really need far fewer things than they thought, though it isn't actually "minimalism."
Article continues below advertisement
"If minimalism is a lifestyle that sparks joy for someone, I encourage that; in the same way, if someone has determined that many items in their life spark joy, that's OK, too!" Kondo explains.
"I think the reason that the KonMari Method has been associated with minimalism is because most people discover that they've been living with items that don't spark joy for them — and they suddenly feel empowered to let them go with gratitude."
"I believe that people are seeking for the original purpose of possessing things, and the timing that I published my book to share the KonMari Method coincided with this trend."
Article continues below advertisement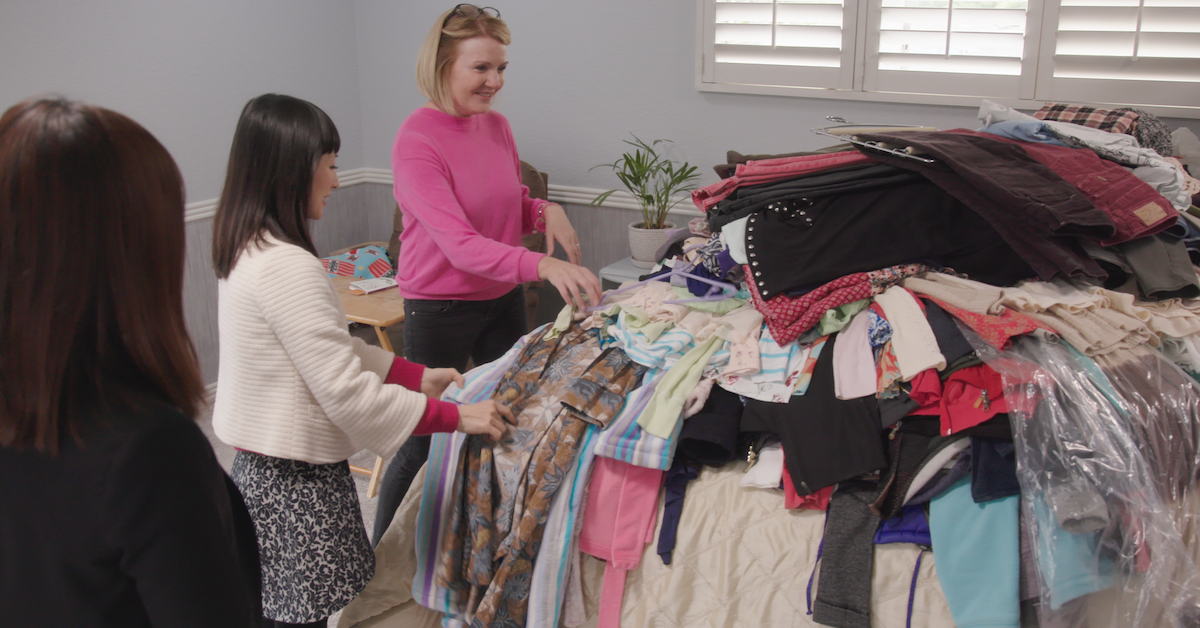 Kondo's collaboration with Paravel is perfect for the eco-friendly traveler.
Kondo recently teamed up with luggage company, Paravel, to create portable organizers. Customers can find a Kon Mari-style version of Paravel's classic Packing Cube Quad, as well as a larger cube called the KonMari x Paravel Storage Cube, which is water-resistant, and multi-functional. It's portable for travel, as it can fit into a standard-sized suitcase, and it's also an at-home staple, as it can fit under any bed, in the closet, or on the shelf.
Article continues below advertisement
Both KonMari x Paravel products are made from recycled post-consumer plastic bottles, and on the inside of each cube, there are inspiring Marie Kondo quotes.
"As I think about thoughtful, sustainable products, it was important to me to create something that would be meaningful in such an extraordinary time," Kondo tells us.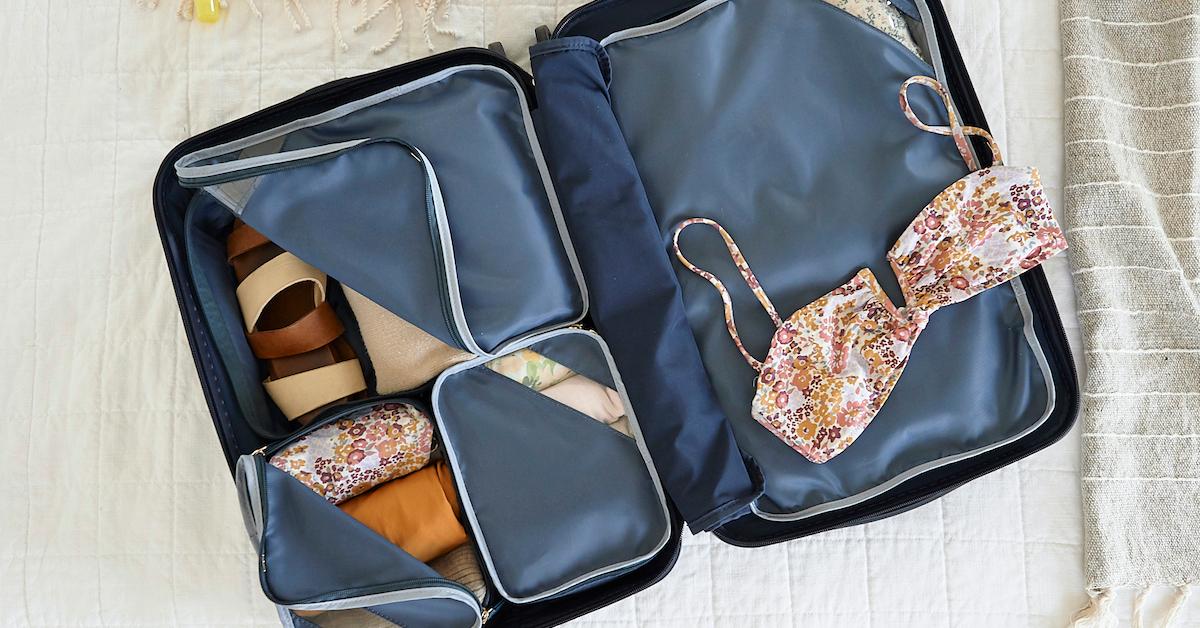 "The KonMari x Paravel Storage Cubes and Packing Cube Quad perfectly blend my love for travel and home organization, and I'm proud to be working with a company so authentic in their sustainability practices."