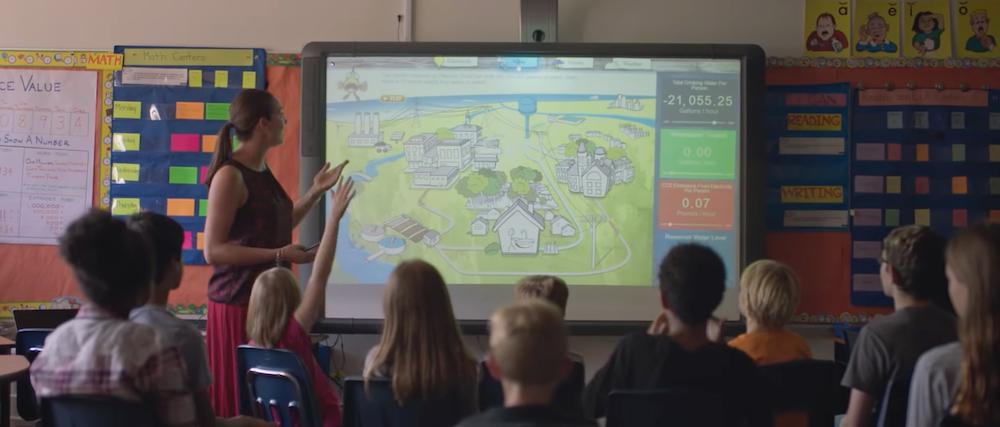 5 of the Best Movies About Climate Change
Climate change is a topic that has been in the headlines for years now. Here are some incredible movies that shine a light on the topic.
When it comes to the climate crisis, there have been a number of films covering the topic. From your standard documentaries to films that take a more whimsical approach, various movies have taken a stand to discuss how to help the environment in a way that will get people inspired for change.
If you're looking for an educational excuse to snuggle up on your couch, here are five of the best climate change movies and documentaries.
Article continues below advertisement
'Don't Look Up'
This 2021 movie takes a comedic look at how we can't just ignore the effects of climate change hoping they go away. Starring Leonardo DiCaprio and Jennifer Lawrence, Don't Look Up follows these two as astronomers who discover a comet that will wipe out life on Earth if something isn't done. The only issue is that no one believes them.
Although the movie focuses on a comet, Don't Look Up is metaphorically about climate change. "I'd often in my career look for a film that had an environmental undertone to it," said DiCaprio in an interview with Netflix. "But much like the inundation of news on climate change, a lot of people don't want to hear it."
Article continues below advertisement
'The Day After Tomorrow'
Paleoclimatologist Jack Hall has been studying the weather for years. He's trying to tell anyone who will listen that he believes a new Ice Age is closer than we think but getting people to listen is its own struggle. As the weather gets worse, he makes the trek from D.C. to New York to make sure his son is safe. Unfortunately, he might not make it.
Article continues below advertisement
'I Am Greta'
Following the story of climate activist Greta Thunberg, I Am Greta really gets behind the scenes to understand her as a person. From a young age, she's believed that people need to do more in order to fight the climate crisis. Here, we get an up close and personal look at her doing it. In the film, she protests, speaks to government leaders, gives speeches, and more to fight for the planet.
Article continues below advertisement
'2040'
Australian documentarian Damon Gameau wants the best for his daughter Velvet including the best possible world for her to grow up in. Unfortunately, due to the climate crisis, it doesn't look like things are meeting his expectations. But he's not ready to give up. Narrated by him in what is essentially a letter to Velvet, he travels around the world looking for solutions to save the planet.
Article continues below advertisement
'Cowspiracy: The Sustainability Secret'
Cowspiracy takes a look at how animal agriculture is truly affecting the environment. The trailer alone says this is the leading cause of things like "ocean dead zones," deforestation, and more. And although it's clear that something needs to be done to save the world around us, the organizations that claim to be working toward that goal may be making the issue worse.
Watch Cowspiracy: The Sustainability Secret on YouTube or Netflix.