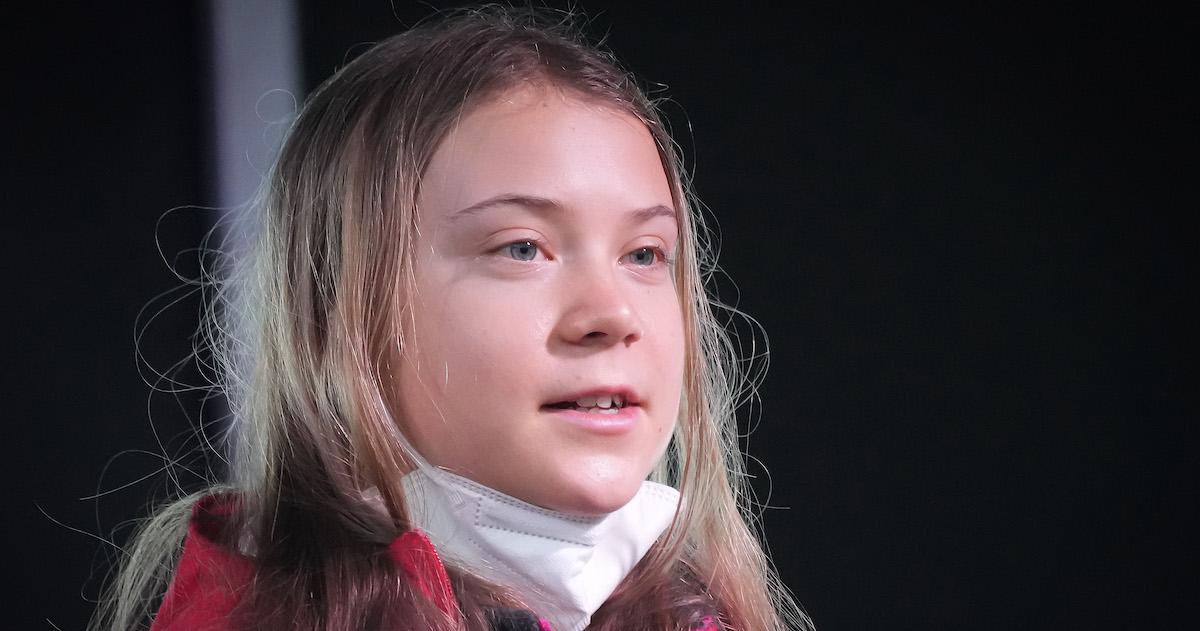 Greta Thunberg Criticizes Andrew Tate's "Small Dick Energy" in Epic Tweet Clapback
Does Greta Thunberg have a car? Here's what we know about her preferred modes of transportation.
Article continues below advertisement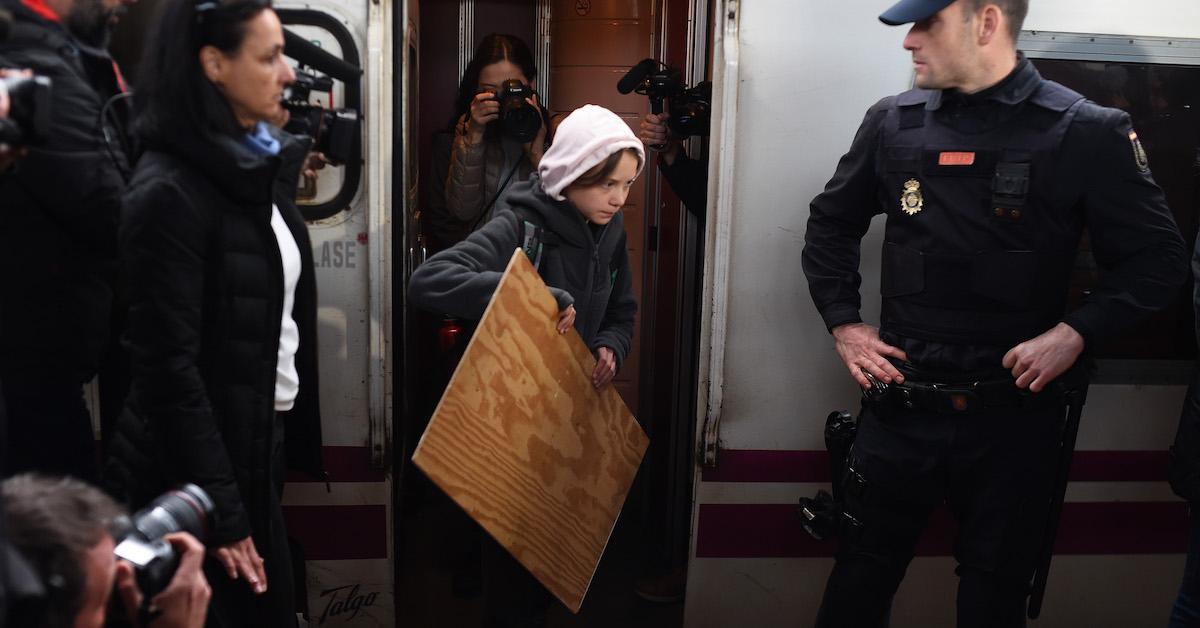 Greta Thunberg just put Andrew Tate in his place on Twitter.
On Dec. 27, 2022, Andrew Tate, a former kickboxer, current misogynist, and all-around disgraced human being, tweeted a photo of himself filling his Bugatti car with gas.
"Hello @GretaThunberg," Tate captioned the image. "I have 33 cars. My Bugatti has a w16 8.0L quad turbo. My TWO Ferrari 812 competizione have 6.5L v12s. This is just the start."
Why he felt the need to tell her all this is anyone's guess.
Article continues below advertisement
Tate then made her an offer: "Please provide your email address so I can send a complete list of my car collection and their respective enormous emissions."
Thunberg has used Twitter to put braggadocious men who criticized her in their place on many occasions — and this time was no exception.
"Yes, please do enlighten me," Thunberg responded, quoting his tweet. "Email me at smalldickenergy@getalife.com."
OMG, Greta!
Article continues below advertisement
Article continues below advertisement
Article continues below advertisement
What kind of car does Greta Thunberg drive?
In Sweden, where Thunberg has lived her entire life, the age to get a driver license is 18 — and as of publication in December 2022, Thunberg is 19, about to turn 20 on Jan. 3, 2023. That said, there is no evidence that the activist owns her own car.
Article continues below advertisement
A 2019 profile of Thunberg by GQ notes that Scenes from the Heart, a memoir written by Thunberg's mother Malena Ernman, mentions that the family had an electric car. In the scene, she described the Ernman-Thunberg family driving back to Stockholm from London after a family vacation.
The family has not confirmed what model electric car they own, but in February 2020, Bristol Live reported that Thunberg was seen being picked up at a train station in Bristol, England in a red Nissan LEAF.
"We are delighted Greta's chosen to travel in a 100 percent electric Nissan LEAF," a spokesperson told Bristol Live at the time. However, it's unclear if Thunberg or her family owned that car, or if it belonged to someone else.
Article continues below advertisement
Article continues below advertisement
She then traveled around North America for a few months, speaking about the climate crisis and attending environmental protests. And during that time, her main mode of transportation was an electric car given to her by Arnold Schwarzenegger, whom she had met earlier in the year in Vienna.
Schwarzenegger's rep confirmed to Car and Driver that the car the actor provided Thunberg with was a Tesla Model 3. It's unclear if the car was a loaner or a permanent gift; however, the activist has been seen using public transportation on multiple occasions. For instance, she has taken the New York City subway as well as train rides throughout Europe — both of which she took right after her long transatlantic boat rides.