You Can Reuse and Recycle Your Candle Jars, After the Wax Has Melted
What are you supposed to do with old candle jars? Although most of them are made of recyclable glass, it's important to make sure they're clean.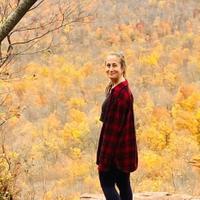 After a grueling day of work, nothing surpasses silencing your phone, snuggling up to your pet, and lighting every single candle you own. And while abiding by fire safety rules is crucial in safely enjoying your candle collection, it's also incredibly important to make sure you're disposing of them properly, once all the wax has melted, and the wicks have fully disintegrated.
Article continues below advertisement
As you probably already know, we're all about that reduce, reuse, and recycle lifestyle, so tossing your jar in landfill trash simply won't cut it. Glass can take thousands of years to break down in a landfill, so if a jar is unnecessarily placed in landfill trash, that definitely isn't good for our oceans. And if it isn't cleaned properly, it might still make its way into landfill — even if you did throw it into the recycling bin.
So when you're nearing the end of your candle's life, remember: there are many other options than tossing it into the trash. You can take a few extra steps to properly recycle your jars, or you can reuse in many different ways.
Article continues below advertisement
You can recycle glass candles — but properly cleaning them is crucial.
As previously mentioned, it is possible to recycle your old candle jars, but you have to do it right.
Per Chatelaine, one way to properly clean the wax out of your candle is to place the jar in a bowl that's sitting atop a boiling pot of water. This cleans out the wax without heating up the jar to dangerously high temperatures. You can also pour boiling water in the candle, and pour the hot wax into something going into the landfill trash (but remember: do not clog your sink drain with wax!).
Article continues below advertisement
Alternatively, if you have ample freezer space, place your candles in the freezer for a few hours. The wax will freeze, and you can use a butter knife to pop out the wax. But make sure to break up the wax beforehand, to make the process a little easier.
But remember to remove the metal wick holder at the bottom. This is attached to the jar with glue, and can be popped out with a little elbow grease.
Once your jar is completely clean, it will be ready to toss in the blue bin. It should be good to go.
Article continues below advertisement
Otherwise, you can clean and reuse old candle jars.
After either removing the excess wax with boiling water, or by freezing it, and then popping out the metal wick holder, there are several things you can do with an old candle jar.
If you'd like, you can make your own vegan candles, which is inexpensive and relatively easy. All you need is a wick, natural soy wax, and a relaxing, non-toxic blend of essential oils. Then you should be good to go.
You can also use old jars to store bulk food items like quinoa or rice, as a to-go mug, for homemade beauty products, and more. Glass jars are useful for so many different reasons, so if you're not ready to part ways with old candle containers, they luckily have a wide range of uses.
This article, originally published on Jan. 24, 2022, has been updated.