How to Make Natural Vegan Candles at Home
Store-bought candles are often expensive and not environmentally-friendly, but making your own natural vegan soy candles at home is easy and fun.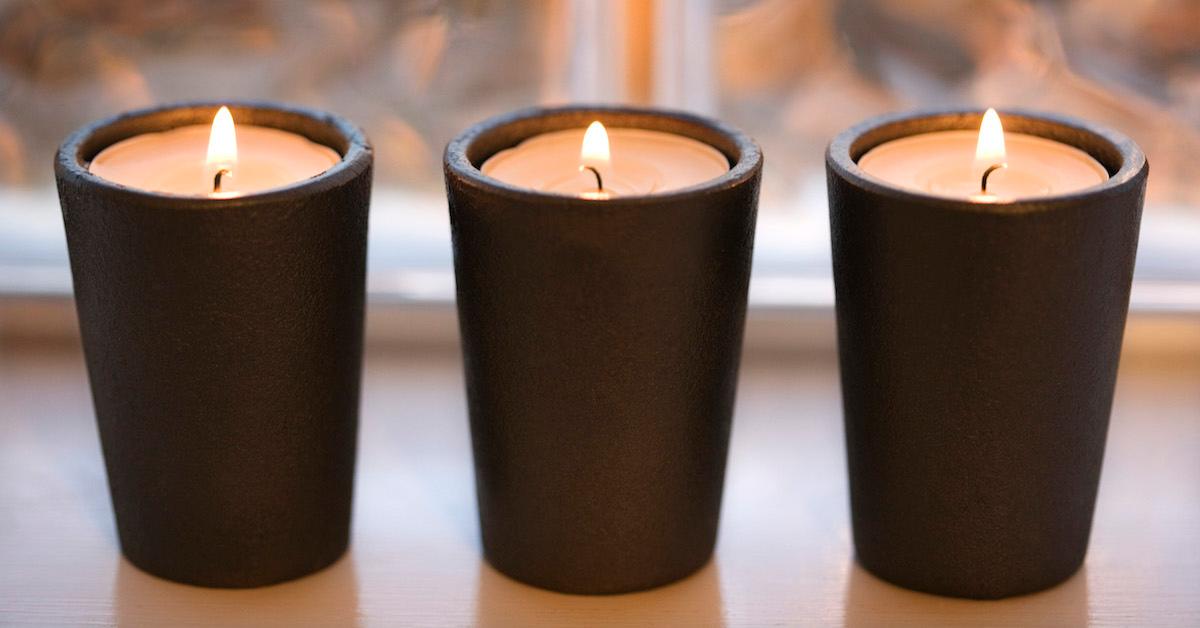 Scented candles are a great way to create an atmosphere in a home, but spending almost $20 a candle in some places is a fool's game. You can easily make your own custom-scented, environmentally-friendly, and vegan candles with a few choice ingredients and an open afternoon. All you need is a little understanding of the process. Keep reading to learn how to make your own natural candles out of soy.
Article continues below advertisement
How to make your own candles: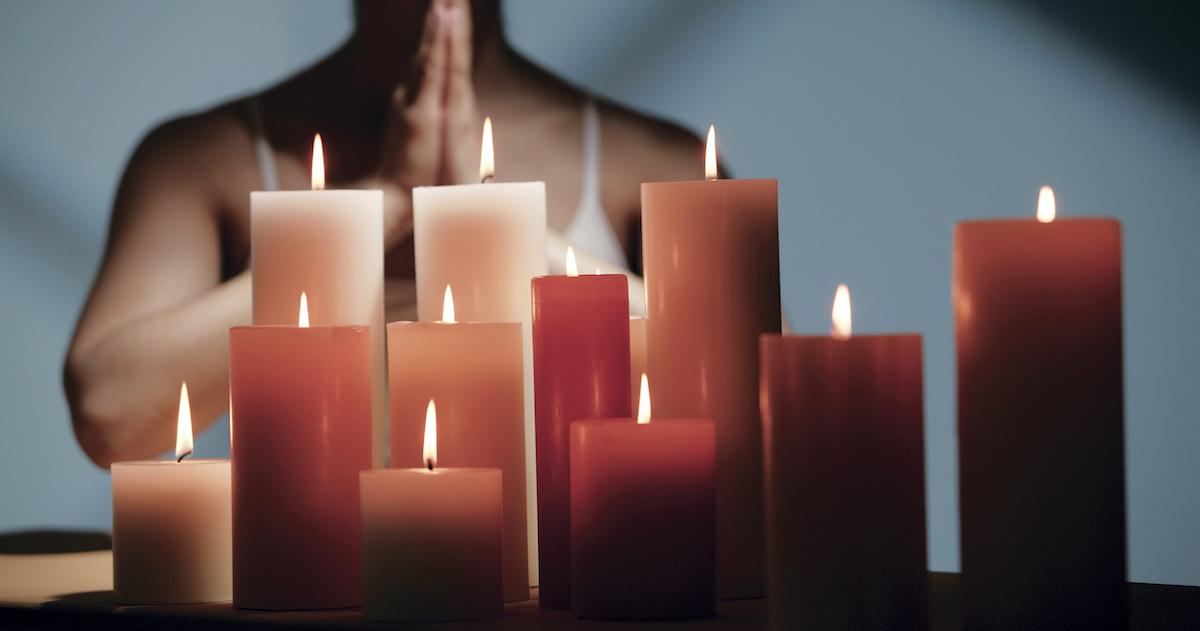 Read on for six easy steps to making soy candles, according to a DIY natural candle recipe adapted from popular YouTuber Holly Homebody.
Step one: Prep your vessels.
You can use any vessel you want for your candles. Mason jars work well, as do vintage teacups, mugs, or small pots. If you're trying to be zero waste, you can simply reuse old candle jars. Also, if you are using old jars, be sure to wash and dry them completely before beginning the candle-making process.
Article continues below advertisement
Step two: Choose your wick.
You can buy candle wicks off the internet or from any craft store. When choosing wicks, be aware of the wick size in relation to the size of the vessel. Thin wicks might not burn as well in a wide-mouthed jar and thick wicks could burn too strongly and burn the jar. You'll also want the wick to be slightly taller than the vessel you intend to use for your candle.
Article continues below advertisement
Step three: Situate your wick.
Straighten it out so that it is sticking out about half an inch or more from the top out of the jar. You could purchase Wick Stickers to keep the wick in place at the bottom of the jar or use a bead of glue at the bottom as well, but there's really no need for any sort of fancy "wick-stickers." Instead, just use a clothespin to hold the wick in the center of the jar and lay it sideways across the jar's mouth to keep the wick in place. Do this with all the vessels you plan to fill.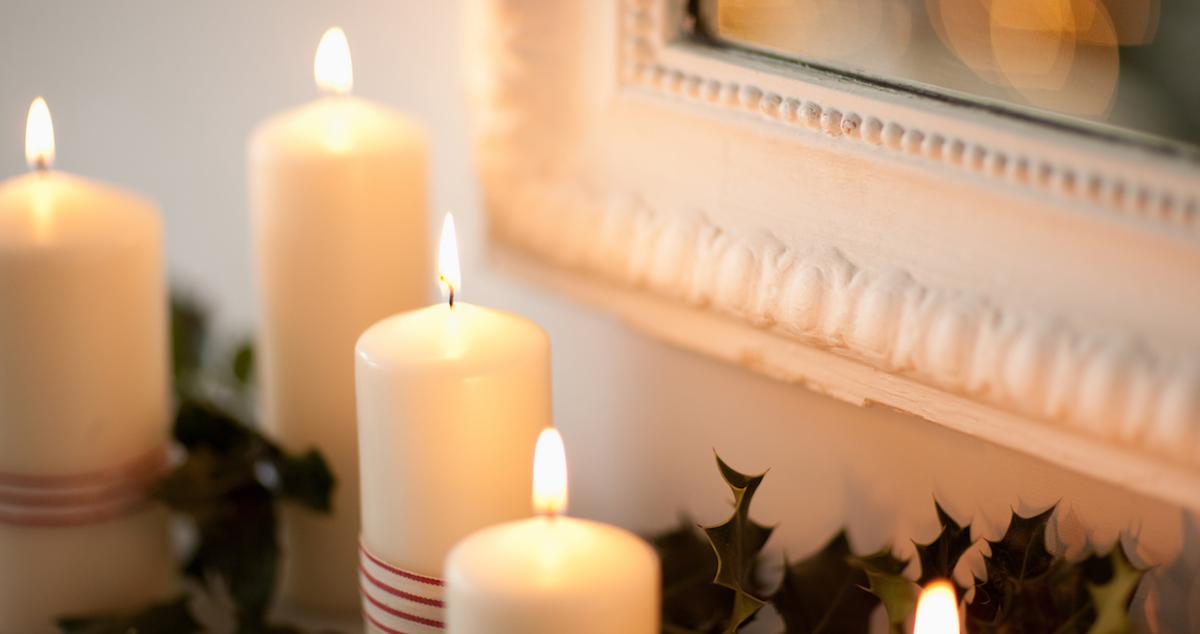 Article continues below advertisement
Step four: Choose your wax and scents.
It might seem obvious but for all-natural, non-toxic, vegan candles, we're going to suggest you shy away from beeswax and paraffin wax. Beeswax is not vegan-friendly and paraffin wax can create an unhealthy airborne chemical when burned. Instead, opt for natural soy wax. It's better for the environment and better for you.
In addition to wax, you're going to want to choose an oil or essential oil into the mix. Coconut oil works well for this purpose, as do olive oil and shea butter. It all depends on your preference. As for essential oils, you can pick any scent you like, of course, but if you're trying to stay all-natural, look for oils that are free of synthetic fragrance and labeled as 100 percent pure essential oils.
Article continues below advertisement
Step five: Melt your wax.
There are several effective ways of melting your wax. Some suggest using a double boiler — that's a pot of water with only a few inches of water at the bottom, topped with a smaller pot to create indirect heat. This will work exceptionally well, especially if you have a wax pourer with a spout, though a stainless steel bowl and a ladle will work just fine when transferring the hot wax to your vessels. Just set the burner heat to medium and wait for the wax to melt.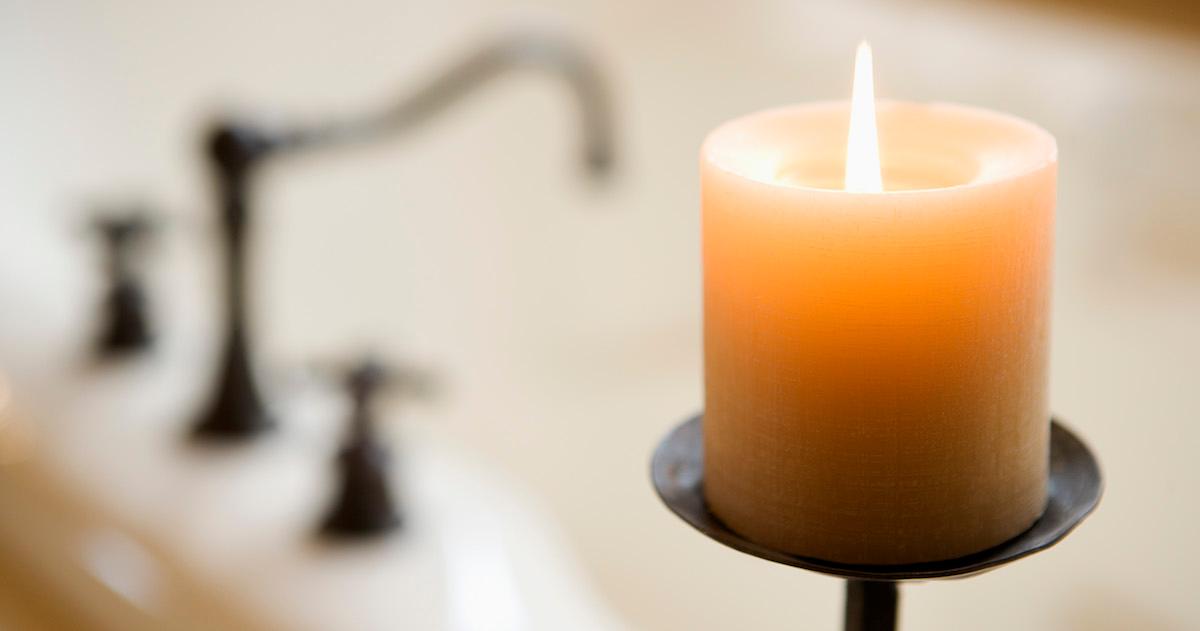 Article continues below advertisement
There are also a number of fancy and expensive electric wax melters on the market with temperature gauges and spigots. We would not recommend using these types of devices if you don't have to. Some DIY candle makers suggest using a crockpot and crockpot liners to keep the wax off the sides. It works, of course, but a pot and boiling water will often work better and be somewhat easier to control.
Step six: Mix in your essential oils.
Once your wax and coconut oils have melted together, take about a tablespoon of the oil, pour it into the wax, and mix it thoroughly. We recommend you do this as soon as the other components have melted to get maximum scent distribution.
Article continues below advertisement
Step seven: Pour the wax and let it dry.
While the wax is still melted, gently pour it into your prepared vessels. Be careful not to jostle the wicks too much. The wax should cool and harden within a few hours. When they are completely dry, remove the clothespins and trim the wicks if necessary.
Congratulations, you now have your own DIY all-natural, vegan-friendly candles. All that's left to do is light them... which of course will melt them again, thus necessitating the future need to make more candles!