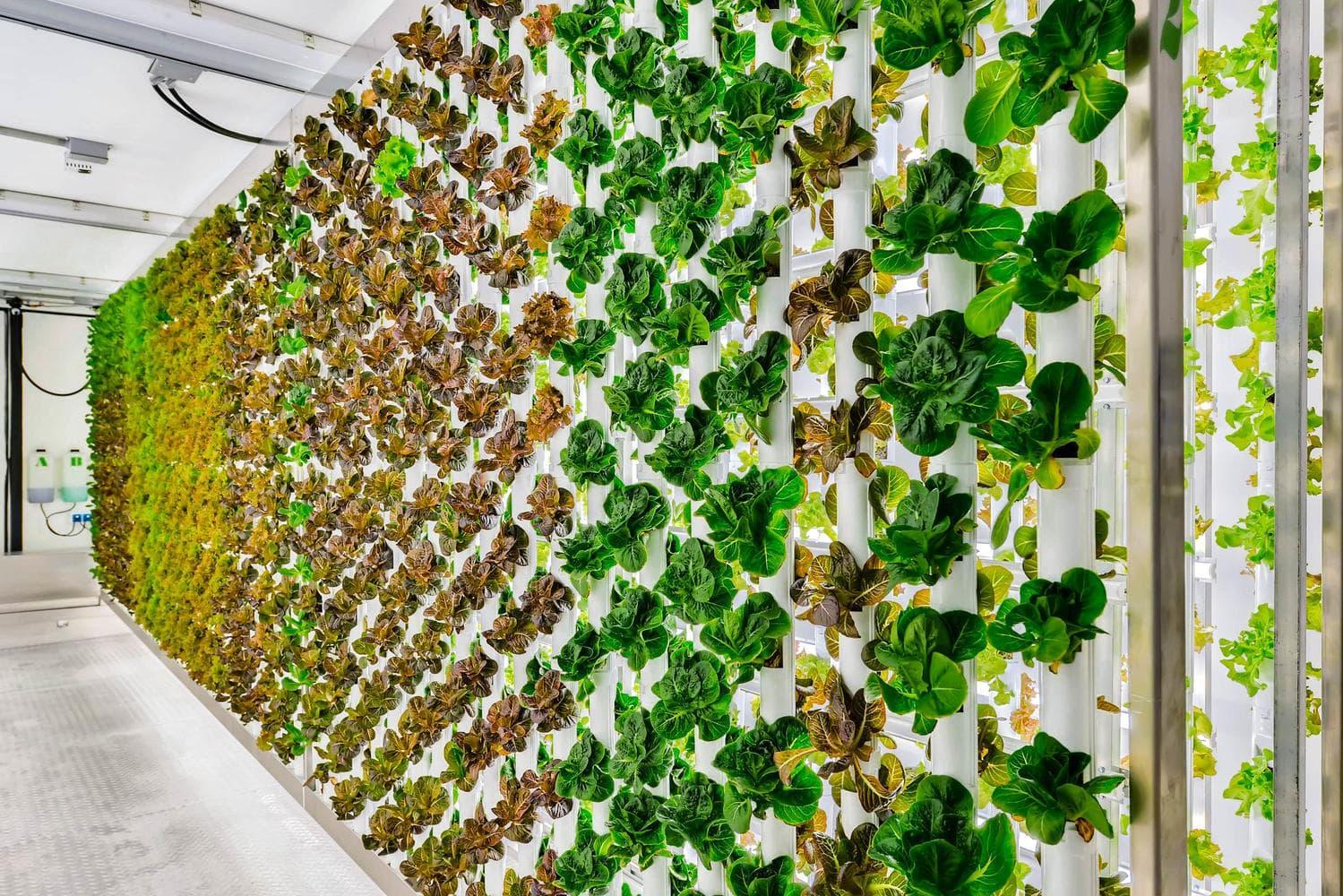 Vertical Gardening Ideas for Those Looking to Raise the Bar on Gardening
Planting an indoor garden is a great way to improve your air quality, soothe your mood, and grow something useful or beautiful in your own home. It's a sustainable enterprise too, and can help lower your environmental impact by allowing you to plant things like fresh herbs, healing plants, or flowers to give out as gifts. However, if you're short on living space, planting an indoor garden may seem out of the question. Luckily for you, we have some solid vertical gardening ideas that can help you think about gardening in a whole new dimension!
Article continues below advertisement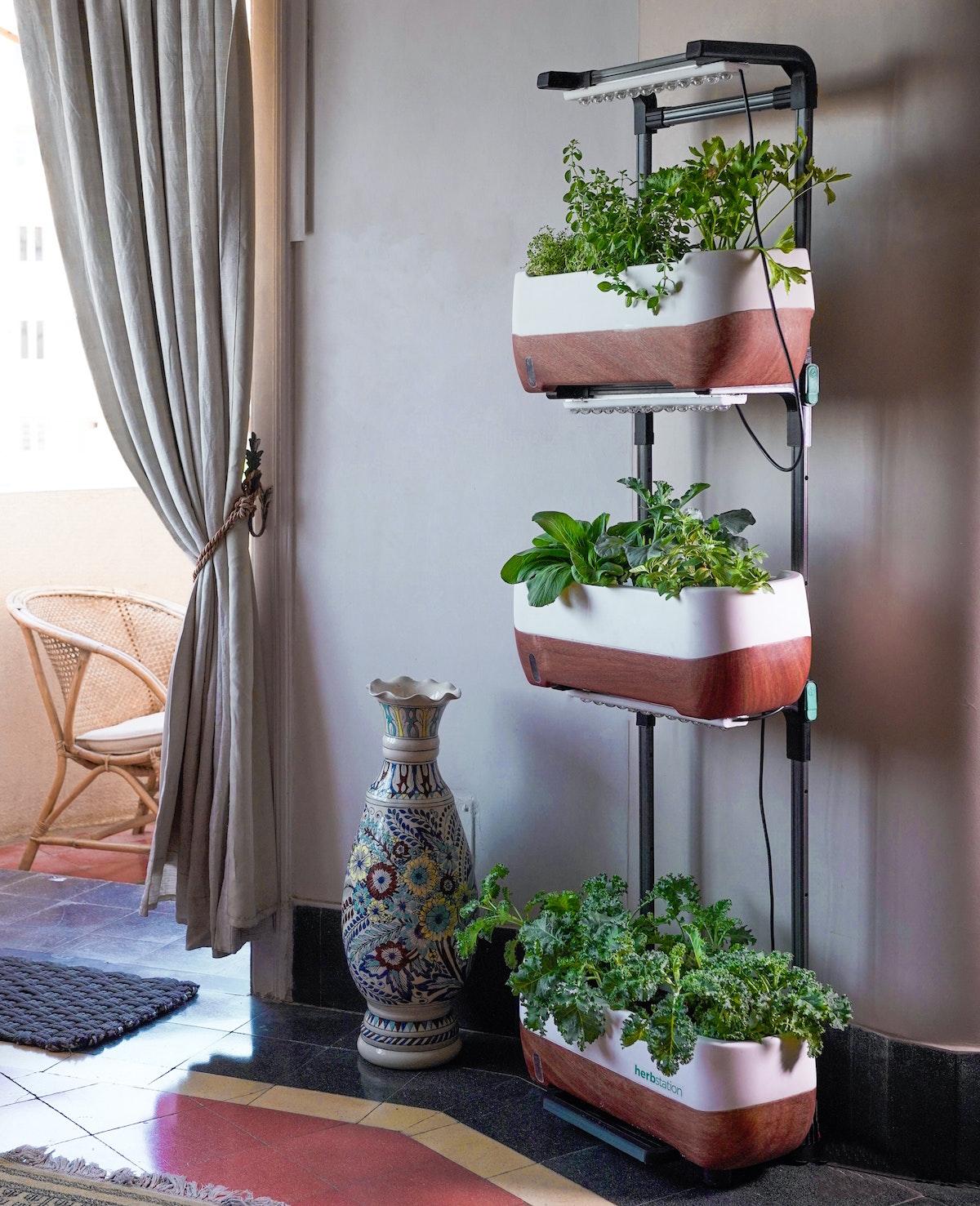 What are vertical gardens?
Whether you call them vertical gardens, green walls, live walls, moss walls, or something else entirely, the concept might be pretty new to you. You might not have heard of vertical gardens before, or seen them for that matter, but they are truly a wonder of modern agricultural technology.
Article continues below advertisement
Modern is a stretch though, as the main technique behind vertical gardens harkens back to a fairly ancient gardening practice known as hydroponics, which is the process of growing plants in nutrient-rich, without any soil. Though far more accepted today, hydroponic gardening has been practiced by humans since the time of King Nebuchadnezzar.
Article continues below advertisement
The most advanced vertical gardens grow plants on a vertically suspended panel that does not use soil, but hydroponic principles. These panels can be free-standing or attached to a wall, and are a wonderful and space-saving alternative to traditional potted plants.
That said, many vertical gardens can be made of tiny soil-filled pots, canvas shoe racks, ladder boxes, or recycled coffee cans — you name it! The best thing about vertical gardens is their customizability. They can go anywhere and be made of anything. But how exactly do they work and are they really something that you can build and maintain all by yourself?
Article continues below advertisement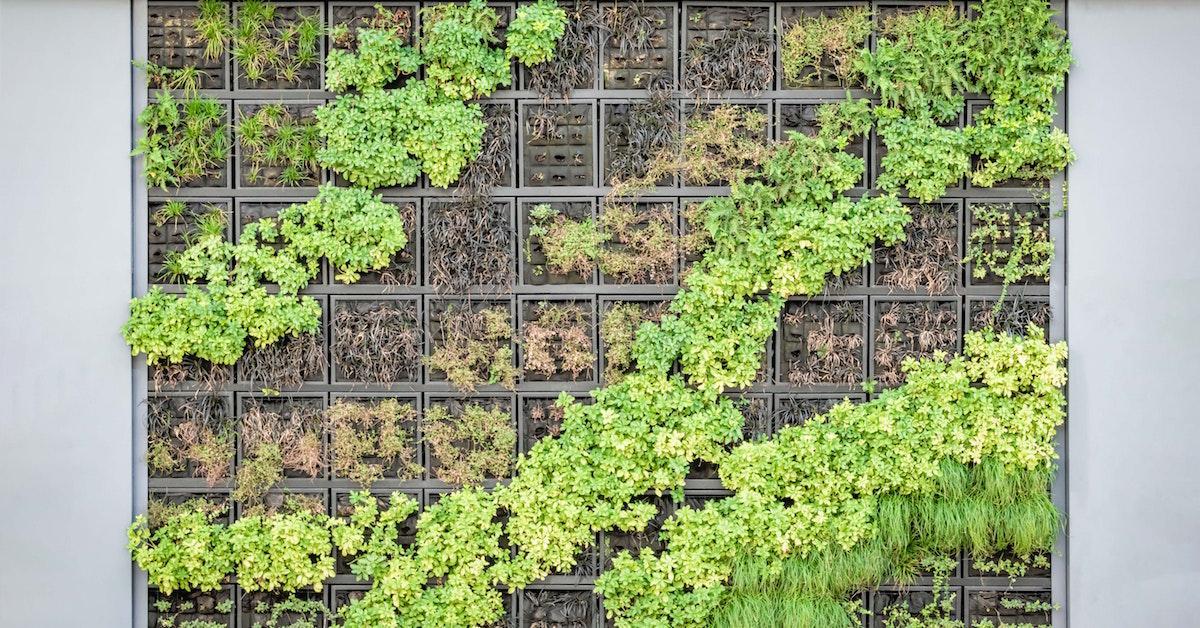 Can you build a vertical garden yourself?
You can build most anything yourself if you put your mind to it, and compared to, say, blacksmithing, vertical gardens are one of the easier hobbies that one might pick up. Setup is fairly inexpensive and completely customizable. You can use just tin cans, clay pots, custom wooden planters, copper pipe planters, different colored boxes, customized ladder-shaped boxes that become smaller as they ascend, and many more unique contraptions.
Article continues below advertisement
The most advanced vertical gardens are those made using hydroponics, but you mustn't limit yourself to those options. As long as you have access to a wall and planting materials, you can put a garden up on your wall. The important concepts will remain the same. You want your plants to be in direct sunlight, you want your containers to be tight enough to keep your soil and water contained, and you want your garden to fit into the chosen space, not work against it.
Article continues below advertisement
What plants work best for a vertical garden?
Vertical gardens can be made of many different types of plants. Common examples, and the ones that tend to do best for indoor setups, are herbs, ferns, mosses, ficus repens, pilea, and calathea. Exterior vertical gardens tend to contain moss, vines, or other larger, faster-growing plants. Outdoor vertical gardens tend to thrive better because of their access to direct sunlight, but both indoor and exterior gardens should be placed in a location where they can get as much sunlight as possible.
Succulents tend to be popular these days. They are low-maintenance plants that require very little water and come in a colorful array of colors that liven up even the most dreary of spaces. They also don't grow all that fast or that much, and they have a whimsical appearance to them, which makes them perfect in a vertical garden.
Article continues below advertisement
How do hydroponic vertical gardens work?
Vertical garden company Ambius has a specific way of planting and maintaining its vertical gardens. Ambius gardens, and indeed most commercially available vertical gardens, come with an easily-maintained panel or tray system constructed of polypropylene trays and a water-resistant backing board. This water resistance is especially important, even if you're constructing a DIY board. You want the plants to stay hydrated, and water is an essential part of the system.
Article continues below advertisement
Most of the larger vertical gardens utilize a complex irrigation system that allows water to flow throughout the structure, but even DIY gardens need some type of functioning flow-through system with the inclusion of a water pump. The best DIY hydroponic gardens utilize PVC pipe as planters and are usually placed outside or in enclosed porches. This is just in case the water elements of the system malfunction.
Article continues below advertisement
How do I care for a vertical garden?
Without proper gardening care, even an easy-to-maintain vertical garden can fail. Not only must you water the plants regularly, but you'll also need to introduce nutrients into that soil from time to time. Composting and creating organic fertilizer will give you a great start for any soil-based vertical gardens. If you have a hydroponic one, you can always buy concentrated nutrients to mix into the water flow from time to time.
You'll also need to prune and remove dead leaves as well so that the plants will regrow properly. The same principles of gardening will always apply, but with a new dimension at your fingertips, the construction of your new vertical garden is going to open up brand new possibilities in terms of saving space.