Adding Plants to Your Work-From-Home Space? Follow These Plant-Care TikTok Accounts
Working from home for the foreseeable future is daunting, so we've compiled the best plant care TikTok accounts to keep your WFH space green.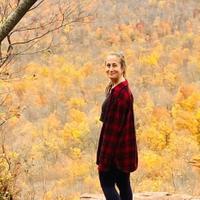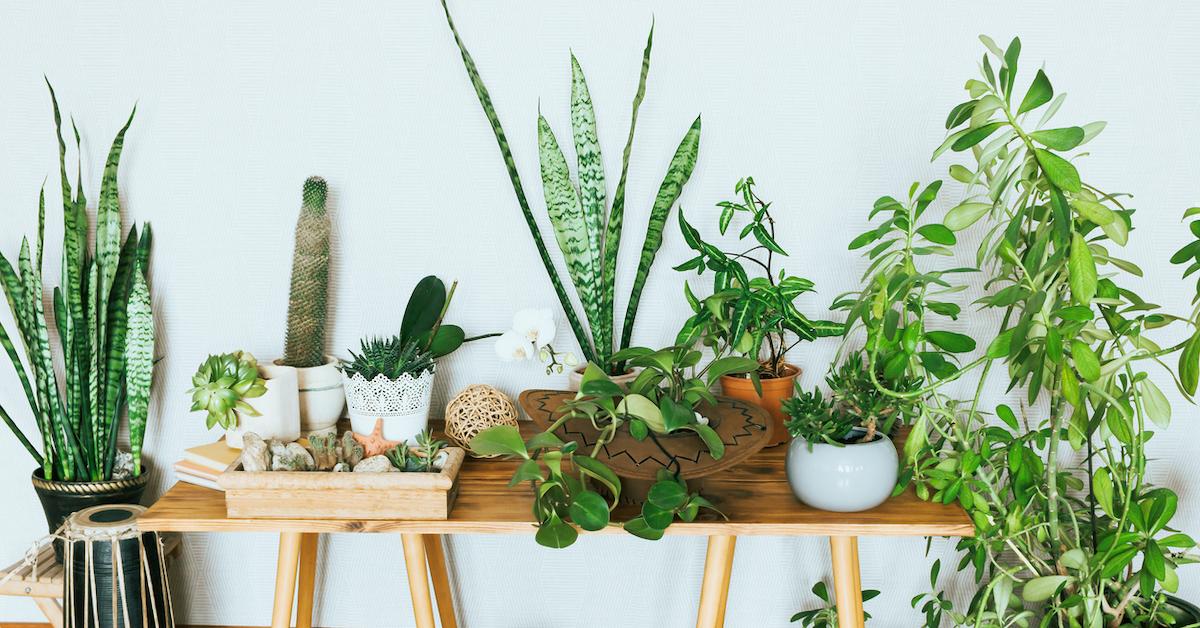 With many of us working from home "for the foreseeable future," remodeling your work-from-home space is absolutely vital. And while there are a number of things you can do to make your home more conducive for working, plants have been proven to alleviate stress, while increasing productivity and boosting your mood. So if you're looking for tips on keeping your work-space green, these plant-care TikTok accounts will definitely help you out.
Article continues below advertisement
@hanginghouseplants
TikTok user and plant mastermind, @hanginghouseplants (real name: Brian Atchue) posts all of the tips and tricks he has to make his living space beautiful and green. While we will never ever come close to attaining the gorgeous in-home garden he has created for himself, we are definitely taking down notes on how he grew his two-foot aloe vera plant, and what kind of fertilizer we should be using for our beloved monsteras.
@amongthejungle
Shii Kaina — aka @amongthejungle — is a botanist who loves showing off her gorgeous indoor and outdoor gardens. While she doesn't post a ton of tips on TikTok (her account will mostly give you plant inspo, if you catch our drift) she has a podcast produced by Stitcher called Among The Jungle, and it's all about staying sustainable, and taking care of your plant collection.
Article continues below advertisement
@raylin_vh
TikTok user @raylin_vh is a self-described "plant lady" with an affinity for green-ing up her house, and taking care of her plants. Her account will provide you with a combination of plant décor inspo, as well as tips and tricks for plant-keeping amateurs like us. And while each of her videos are aesthetically gorgeous, her succulent arrangements are truly unreal. We're loving the ocean-inspired set-up.
Article continues below advertisement
@gay4plants
TikTok user @gay4plants is run by a hilarious plant enthusiast who shows what the #PlantLife is really like. We all know that being a plant parent sometimes isn't easy (we've literally killed cacti!). That being said, in their videos, they show the harsh reality that sometimes, you accidentally hurt your leafy babies. They also show what it's like to be everyone's "plant friend," and how the plant-buying obsession can get way too real.
Article continues below advertisement
@daniellebennink
TikTok user @daniellebennink describes herself as a "plant lady photographer human," who posts about taking care of her indoor plants as a mom. She often records videos that include plant hacks, she sometimes posts her #PlantGoals, and, obviously, she loves showing off her tremendous green babies alongside her adorable human babies. The cuteness was already out of control on her page, but she just got a new kitten, so it's game over for us.
Article continues below advertisement
While a large portion of TikTok consists of awkwardly choreographed dances and kitchen hacks, the social media site is an incredible tool for plant lovers who are seeking out inspiration and tips. Your home office will be seriously next-level once it's decked out in greenery, and after a few days of soaking up the glorious benefits of your plant babies, you won't even miss your old office.