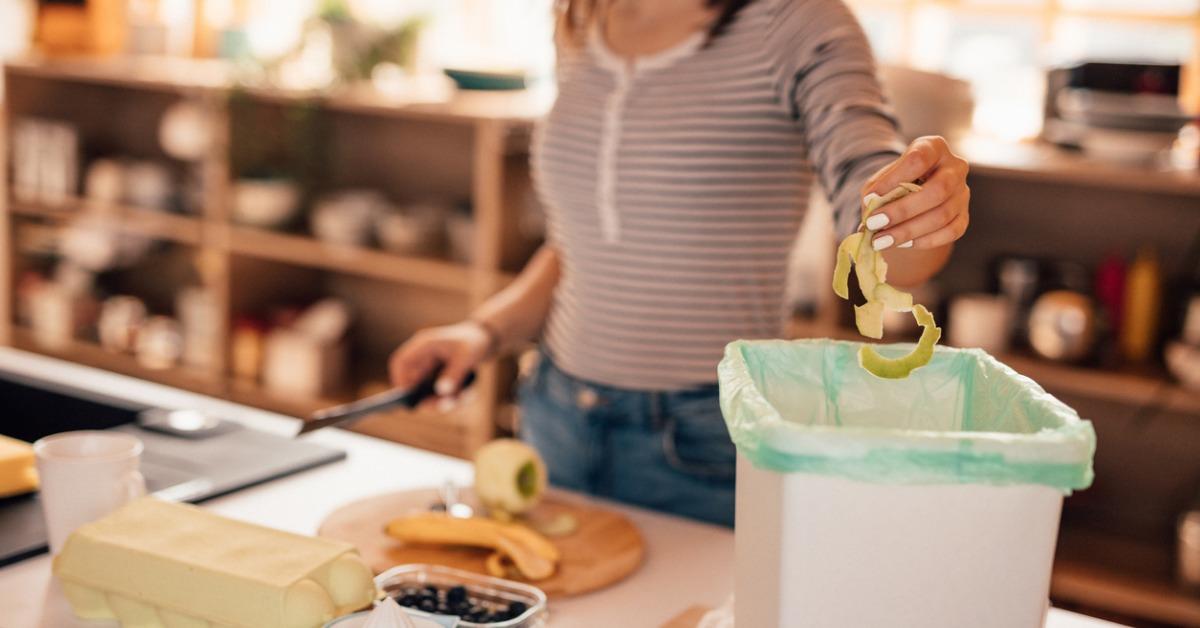 How to Build a DIY Indoor Compost Bin
Building your own DIY indoor compost bin is as easy as following a few simple steps and knowing how to balance your compostable materials.
It's not always easy trying to be environmentally-conscious in the big city. It seems like everywhere you go, everything is disposable. But whether it's a tiny house or a tiny apartment, being zero waste or having less impact on the environment can be achieved in any living situation. And one of the easiest ways to start the process is to build a DIY indoor compost bin.
Article continues below advertisement
Compost bins help eliminate and recycle food waste into productive fertilizer, rather than seeing it end up in yet another overcrowded landfill somewhere. Indoor compost bins are easy to build, maintain, and customize to fit your own personal space and style.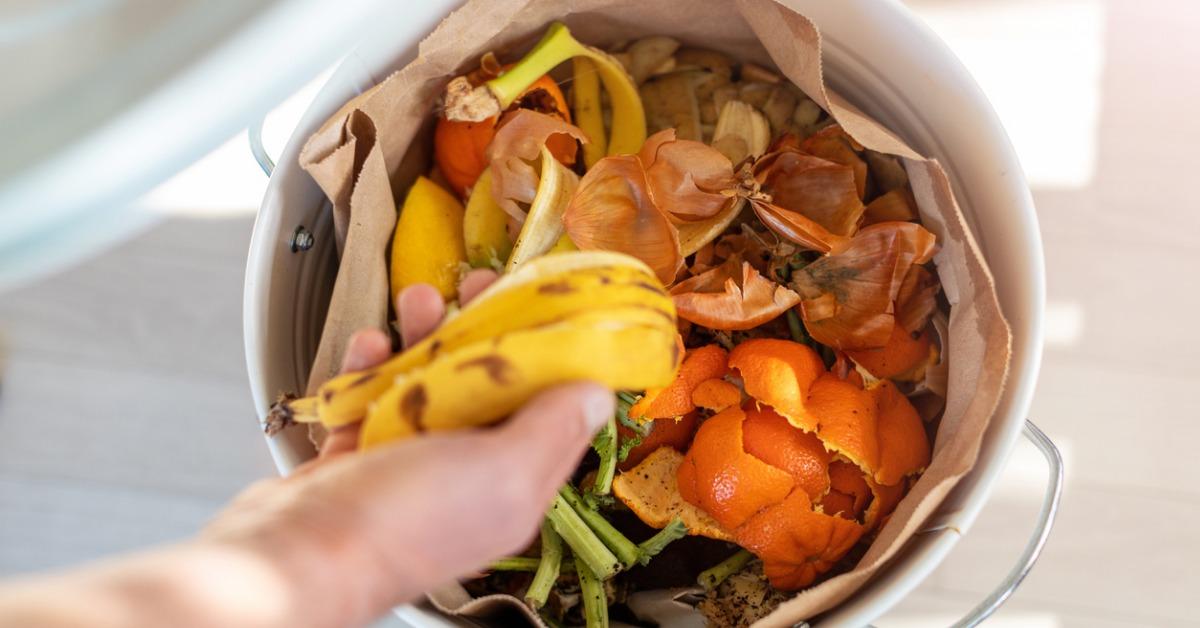 Article continues below advertisement
Where should I put my DIY indoor compost bin?
The first thing you'll need to determine is how much room you have to store your indoor compost bin. These can go on the countertop, of course, but compost tends to work best in warm, wet, shadowed environments. Under the kitchen sink or in a floor cabinet would probably work best, and it would also keep the bin out of the way while the bacteria inside do their work. A locked cabinet will also keep your compost away from tiny hands or prying noses if you have children or animals in the house.
How to build a DIY indoor compost bin?
Your container can be made of anything, really. Wood bins, metal buckets, or plastic boxes are all viable containers for storing and creating compost, but bear in mind that no matter the material, the bin will have to be covered. Good compost requires frequent turning, so you'll want a bin that not only fits your space but is also easily accessible so that you can aerate it now and then.
Article continues below advertisement
You can customize the bin to look however you like but there are a couple of things you should remember. First, you're going to need some air holes in the bin. If your bin is plastic, metal, or even wood, an electric power drill will probably do the trick. You don't need a lot of holes, just enough to let air in and out.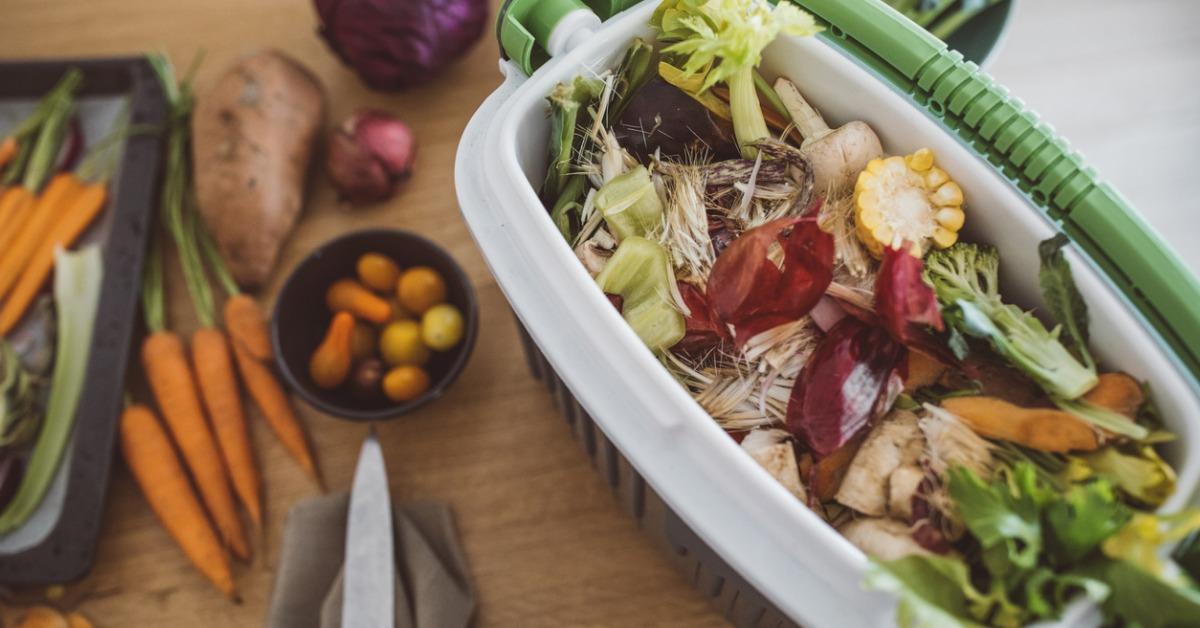 Article continues below advertisement
What are the steps to building a DIY indoor compost?
There are several important steps to building your own DIY indoor compost bins. According to Better Homes and Gardens, this is the most tried and true method.
Step 1: Drill five evenly-spaced holes in the lid of your container. Your bacteria will need the airflow to begin the breakdown.
Step 2: You can cover the lid with a piece of thin wire mesh if you want. This will prevent fruit flies and other tiny pests from interrupting the process and getting into or out of your compost bin.
Step 3: Gather your collection of food scraps, your browns, greens, soil, and water, and begin constructing your pile inside the bin. Maks sure to keep the soil on the bottom with the other elements piled atop it.
Step 4: Stir the contents of the compost bin at least once a week. You can keep a small hoe or garden trowel next to the compost bin to aid in turning.
Article continues below advertisement
Will my DIY indoor compost bin get dirty?
Considering that a good portion of your compost bin is dirt, there's always the chance that your DIY bin might be a little messy. There are ways to minimize the mess though. Remember to put a tray of some kind under the bin wherever you put it. Line the tray with newspapers, and that way, you will have a buffer if you get any spills. Though most of these will likely just be soil or a little wetness from the water you spritz on your pile.
Speaking of soil, you will need a good amount of soil to start your indoor compost bin, and while soil from outside your home could work, it might be best to begin with a smattering of bagged soil. A four-inch layer inside the bin should be enough to start, though bigger containers might need more.
Article continues below advertisement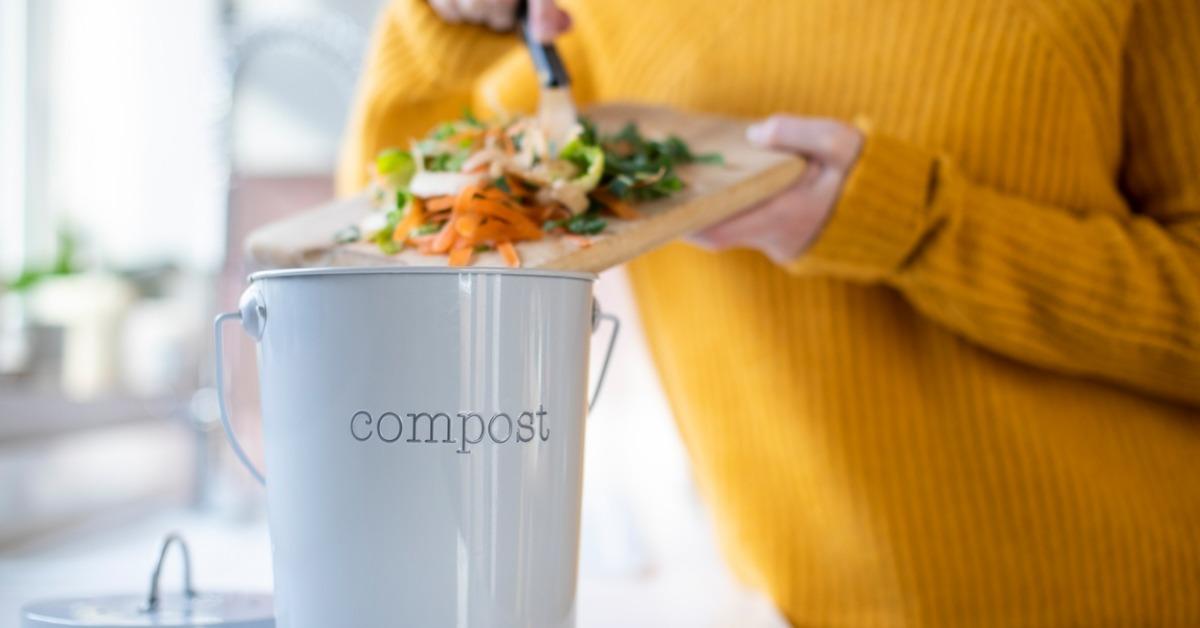 What materials need to go inside my DIY indoor compost bin?
Creating good compost starts with creating the perfect balance of compostable elements within your bin. The right balance of organic materials requires five essential components: green waste, brown waste, air, soil, and moisture.
Article continues below advertisement
Green waste is anything that is considered nitrogen-rich. This includes apple cores, vegetable scraps, banana peels, and old bread. Anything plant-based should fit this category, and eggshells would work too, but avoid any meat or dairy. Those items will decompose in a way that we don't want. They will also likely attract pests and give off unpleasant odors.
You'll also need a fair amount of "browns" in your pile. This includes anything carbon-rich like coffee grounds, tea leaves, dry grass, untreated paper like newspapers, and dried leaves. Follow that up with soil and a spritz of water on your pile now and then to keep it damp, and you'll be good to go. Note that your pile doesn't need to be soaking wet, just damp to the touch.
Article continues below advertisement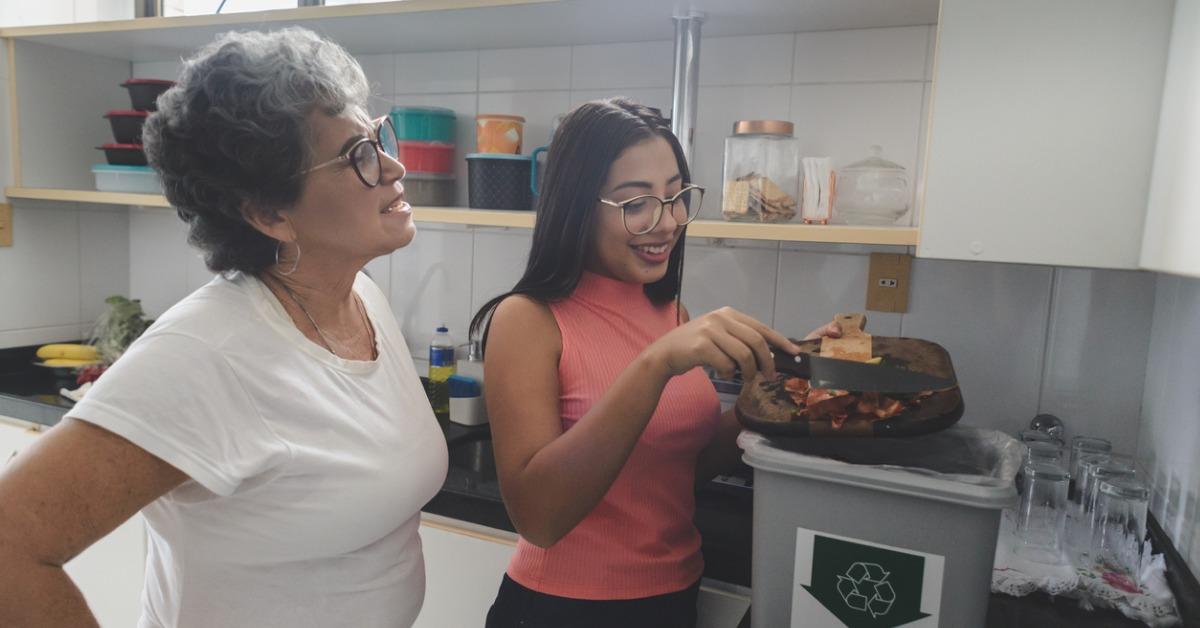 Is there much upkeep for a DIY indoor compost bin?
You'll need regular airflow in your bin, hence the air holes you drilled earlier. You'll also need to turn or sift the bin every now and then so the right type of aerobic bacteria and microorganisms can work properly. A good turn once or twice a week should do the trick.
Article continues below advertisement
You may also need to have additional strips of shredded paper or a scoop of a new soil handy just in case. Your compost bin will shrink in size as it decomposes, and if you are planning on using your compost for soil or fertilizer afterward, a little extra soil will help pad the amount you have left. Note that if the bin starts to smell, the mix may be slightly off-balance. You may need to add more air or take stock of what you put in on the next round.
If you have the space, it pays to have an extra bin on hand in case the other fills up faster than expected, or if the compost doesn't decompose in the time you needed.