Sophia Bush Shares Activism Advice for Earth Day: "Remember the Power of Your Voice" (Exclusive)
We recently chatted with Sophia Bush in honor of Earth Day, and the actress and activist shared her advice for activism, sustainable living tips, and more.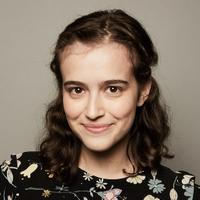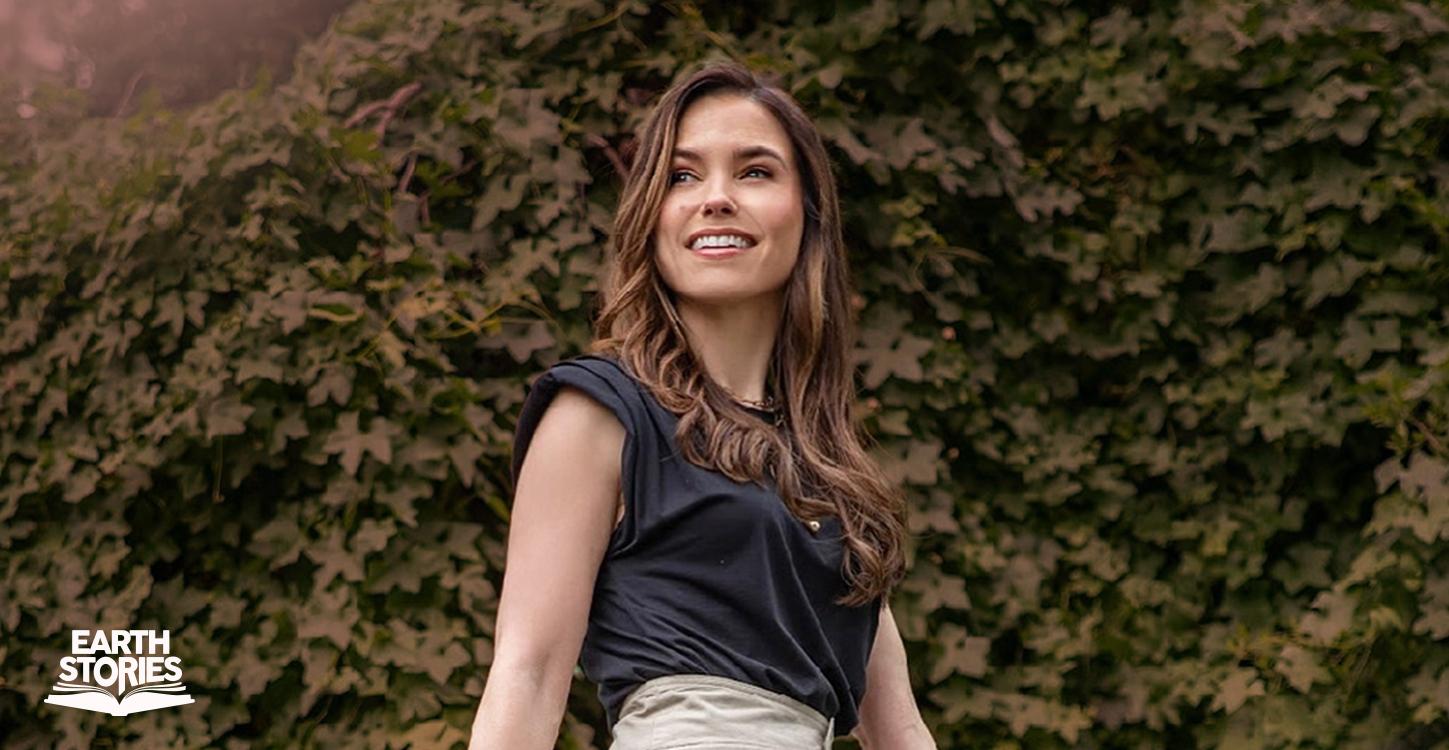 "I just love the experience of being a human who's lucky enough to be on this planet," says Sophia Bush. "And I think that the more we can encourage people to experience the environment around them, the more they will want to invest in its protection and in its preservation."
Bush is perhaps best known for her starring roles in 2000s classics One Tree Hill and John Tucker Must Die, as well as on the new medical drama Good Sam. She also hosts two popular podcasts: Work in Progress with Sophia Bush and OTH recap show Drama Queens. But for Bush, the most important thing she does is activism — in fact, she tells us that it's the only reason she has a Twitter account.
Article continues below advertisement
We recently caught up with the actress and activist on behalf of her partnership with Planet Oat and One Tree Planted, who are encouraging people to get outside and plant trees this Earth Day. During our chat, Sophia Bush shared the details on her environmental journey, her sustainable living habits, why she is an activist, and her advice for those who want to grow their activism.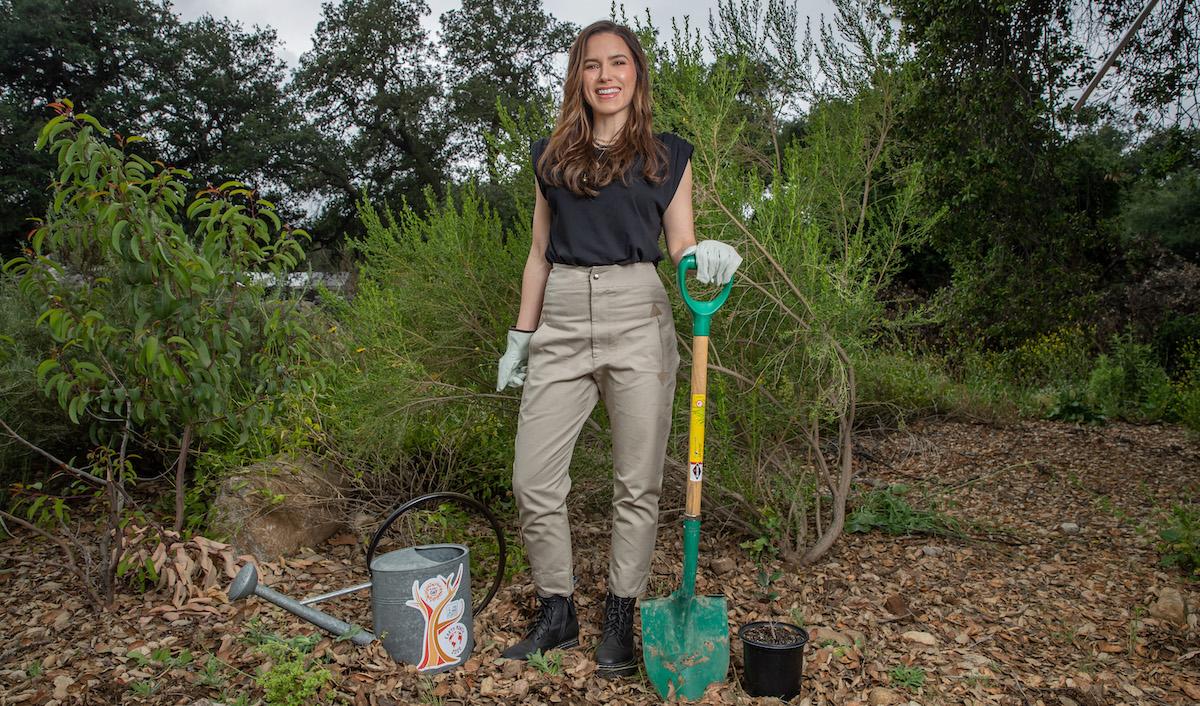 Article continues below advertisement
Sophia Bush's environmentalist and activist journey began in childhood.
"Advocacy for me really began with the environmental threat as a kid in California," Bush tells Green Matters on a recent Zoom call. "Having the privilege to grow up near forests and deserts and the ocean was pretty wild, and wanting to advocate for those spaces to ensure that people would have access to clean air and clean water always felt incredibly important to me."
Her climate activism started back then as well — her first project was starting a beach cleanup club in elementary school.
"Going to summer camp growing up, being outside all of the time … and really just being in relationship to the environment around me, led to me being the kid who, in elementary school started a beach cleanup club. And turns out, no kids really want to go clean up the beach on the weekend," Bush says with a laugh. "So my mom would take me by myself."
Article continues below advertisement
The only reason Sophia Bush is on Twitter is activism.
When social media first emerged, Bush was skeptical and admittedly judgmental of how people were using these new platforms. But then after the Deepwater Horizon oil spill in 2010, she quickly changed her mind, realizing "that Twitter can be a news source and … a non-financially motivated way to tell the truth." She promptly opened a Twitter account, flew down to Louisiana, and shared what she was seeing at the sites of the oil spill with her followers.
"I realized that there was an incredible opportunity to use social sites as beacons to be honest about what was happening in the world. And that really changed everything for me," Bush explains. "Advocacy is the only reason I even have an online presence."
And since then, Bush has not only used her social media platforms to advocate for causes she believes in, but has also gotten involved with a number of activism campaigns over the years, fighting for things from a clean planet to equal rights. For example, last year, she testified before Congress arguing the importance of young people getting vaccinated against COVID-19.
Article continues below advertisement
Bush tells us that two of the moments she's most proud of throughout her activism career are working with Pencils of Promise to advocate for global education access and building schools, and with former first lady Michelle Obama on Let Girls Learn.
"Whether it's next door or around the world, we're really all in this together," she says. "It's always my honor to show up and spend the privilege of my platform to help the helpers doing the good work."
Article continues below advertisement
Sophia Bush has advice for those who want to get into activism.
"My advice would be to remember the power of your voice, to never let go of that passion. You know what's right, you know what's at stake for your future," she advises those who want to get involved in activism.
"And show up and help the helpers," Bush adds. "Show up and learn from the people with the expertise, and then use your new sight, your fresh eyes to identify redundancy, to point out what might be lacking that you could contribute to really invest in the community doing the work, and try to make that community better. I think the thing that I want for young people is to harness their power and also really show up to be on a team."
Article continues below advertisement
Sophia Bush eats homegrown and plant-based meals to lower her environmental impact.
One thing Bush does to live more sustainably is source food from her own backyard, where she has a vegetable garden, chicken coop, and honeybees. She is also a fan of shopping locally from farmers markets, and she eats vegan about half of the time. "I'm at a point where at least 50 percent of my diet is plant-based, and I feel great about it," she says.
"For me it's not about perfection," Bush says. "It's more about creating lanes of progress for myself, and looking at the lanes of progress other people are creating for themselves, and hopefully learning from each other."
Bush also made the switch to oat milk years ago — not only is it one of the most eco-friendly milks, but as Bush puts it, "being an asthmatic, dairy and I don't really get along." So, she was excited at the chance to partner with Planet Oat and One Tree Planted, the latter of which Bush jokingly calls "the NGO I should have started when I was on One Tree Hill."
Article continues below advertisement
"I found out about the work that they're doing, and we got to go out and do one of their reforestation days at the watershed park near my parents' house where my mom takes our dogs to hike every single day," Bush tells us. "And it was such a personal moment of community. And now we're trying to encourage everybody to get out and do the same, to plant trees in their own communities."
If you want to get involved, you can find local tree-planting events on One Tree Planted's website. Bush adds that if "you're not the kind of person who wants to stick your hands in the dirt," you can donate to the Planet Oat Project, where each dollar given plants one tree.
Article continues below advertisement
"It's just really nice, [that in] this moment where we're really trying to figure out how to make systems work better, to find people who understand that with great power comes great responsibility, and who take corporate responsibility seriously," Bush says. "And so for me, I'm just excited that we're in a moment where initiatives like this exist, because I started pitching stuff like this to brands 15 years ago and nobody cared."
This article is part of Green Matters' 2022 Earth Day programming, #EarthStories: A week-long series where we're sharing environmental changemakers' personal journeys to environmentalism. We hope that reading these stories inspires you to become more dedicated to climate action, sustainable living, and changing the world.