Lisa Apfelberg of Jewish Veg on the Intersections Between Judaism, Environmentalism, and "Ethical Eating" (Exclusive)
Jewish Veg aims to bring the Jewish and vegan communities together, director Lisa Apfelberg tells us exclusively.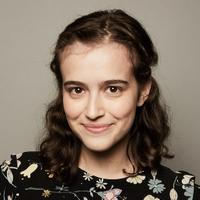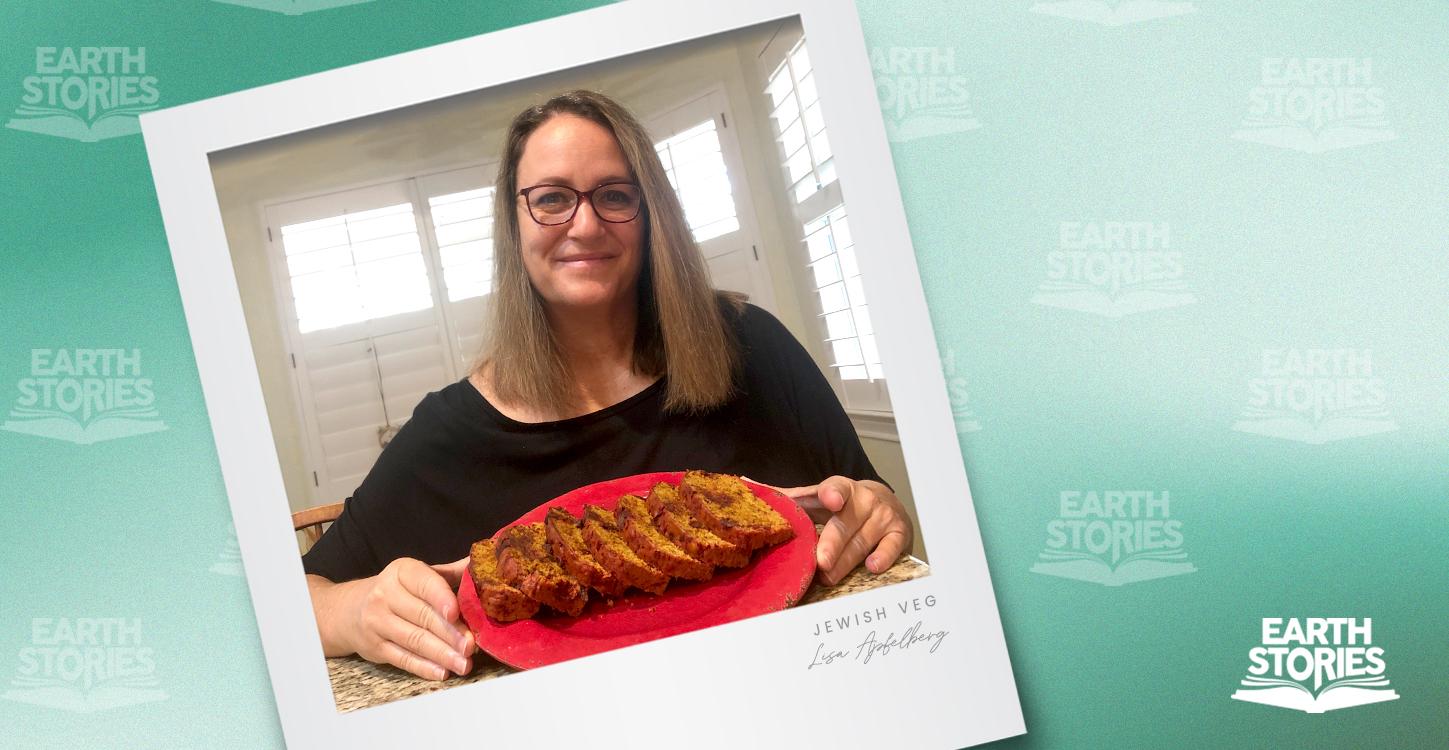 "My passions are supporting the Jewish community and supporting and growing the vegan community," says Lisa Apfelberg. And lucky for her, she has made a career of doing just that. Apfelberg joined the organization Jewish Veg this year as Director of Outreach and Engagement, where she works to bring the Jewish and vegan communities together.
Jewish Veg's mission is "to support, educate, and celebrate veganism and Jewish veganism and teach the Jewish community about it," as well as to "connect all of these growing Jewish vegans" and "ethical eaters," a term Apfelberg uses to encompass anyone who has made changes to their eating habits in order to live more compassionately or sustainably, ranging from reducetarians to vegetarians to vegans.
Article continues below advertisement
And according to Apfelberg, the intersections between Judaism and ethical eating are endless. As part of Green Matters' 2022 Earth Day campaign, #EarthStories, we spoke with Apfelberg to learn more about Jewish Veg, Apfelberg's personal journey, and more.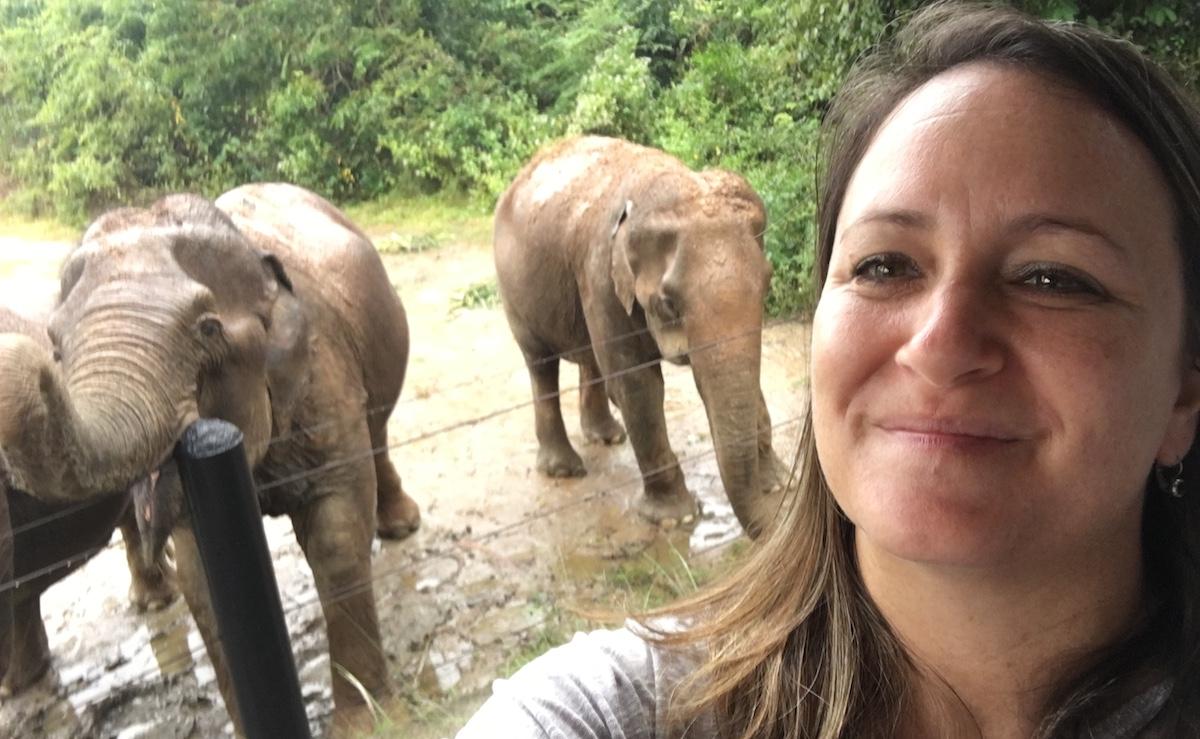 Article continues below advertisement
For Lisa Apfelberg, working at Jewish Veg was a long time coming.
"I became a vegetarian when I was 6 years old [when] I learned that an animal was killed to become meat," Apfelberg tells Green Matters. As a child, she always aspired "to be someone who was trying to help make the world a better place," something that she went onto do, as evidenced by her long career in nonprofit work — as well as she and her husband's current plans to soon move into a tiny house on an organic farm in Texas.
In her late 20s, Apfelberg learned about the dairy and egg industries, "and how much they contribute to the suffering of animals" as well as "the huge environmental toll on the planet related to animal agriculture … including the toll on workers." This inspired her to try to "live as gently and compassionately" as possible, which led her to becoming vegan.
Soon, Apfelberg discovered that her new vegan values deeply aligned with the Jewish values she had been living by her whole life — it just wasn't something that many people were talking about.
Article continues below advertisement
The intersection of Judaism with environmentalism and veganism is undeniable.
While it may not seem like it at first, the values that guide Judaism actually greatly align with those that lead environmentalism and veganism, according to Apfelberg.
"[There are] a lot of different sources in Jewish texts that talk about our obligation to care for the planet, to take care of it, that it is ours on loan, it is not ours to own," Apfelberg explains. "There's a lot of evidence in our faith that we need to really take good care of this planet because it's God's marvelous creation."
Apfelberg also points to the guiding Jewish principle of "tikkun olam," which means "repair the world," or the idea of taking action to help those in need. But according to Apfelberg, "we're not repairing the world … We're continuing to destroy the world by all the practices that we do." (One notable example of humanity's planetary destruction? Farming animals.)
"[Tikkun olam has] been a big part of the environmental movement and the Jewish environmental movement," Apfelberg adds. "Those of us who really are ingrained in this work know we can't be honoring those mandates if we are participating in the factory farming food system."
Article continues below advertisement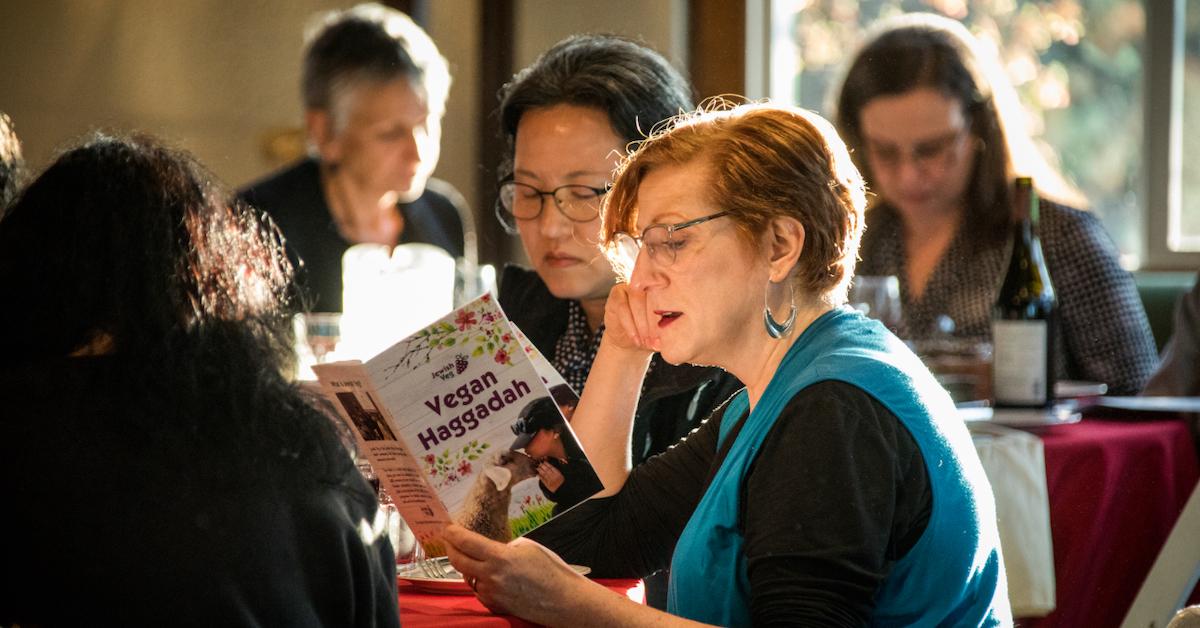 But with Judaism so deeply rooted in tradition, many Jewish Americans may be skeptical of how a vegan lifestyle could fit into their religion.
For instance, Apfelberg tells us that there is an idea that eating meat is required on Shabbat and other holidays "because it makes that meal very beautiful and very cherished and very special." But according to Apfelberg, "It is not. It's a tradition, it is not a requirement," she says. A Shabbat meal without meat and other animal products "can still be very beautiful. And really the mandate is, how is it beautiful to you? And to me, it's honoring the Earth, and eating all these amazing vegetables and grains and legumes, and teaching any friends that I might have over about how delicious they are," she explains.
Article continues below advertisement
Apfelberg points out two national surveys recently published by Farm Forward. Of those surveyed, 53 percent of Jewish Americans and 39 percent of non-Jewish Americans were found to mistakenly believe that kosher certifications for meat, dairy, and eggs indicate that animals suffered less. In reality, kosher certification has nothing to do with the treatment of animals. Clearly, many Americans are shelling out for kosher animal products because they believe that the animals suffer less, when in reality, the only way to ensure that no animal directly suffered for your meal is to make it plant-based.
Article continues below advertisement
Jewish Veg aims to bring together Jewish vegans, vegetarians, and reducetarians.
Through her work, Apfelberg has observed that many formerly-religious vegans grow to become less connected to their faith, due to a lack of support for vegans combined with a lack of vegan options at religious events.
"If you're in your vegan community locally, you might be the only Jewish person, and if you're in your Jewish community, you might be the only vegan person," Apfelberg says.
To combat feelings of isolation, Apfelberg has a goal to connect "each and every Jewish institution and organization" with Jewish Veg, so that they can learn about this important intersection, teach congregations about it, and serve more plant-based meals. Jewish Veg also offers a number of programs and events, both in-person (in New York, D.C., Los Angeles, and the Bay Area) and virtually, that aim to connect Jewish ethical eaters.
The organization's next event is a virtual Passover Zeder, on April 20, 2022 at 7 p.m. ET. $18 will get you a link to join the seder (which will include a live musical performance) and a downloadable Jewish Veg Haggadah.
Article continues below advertisement
Jewish Veg also offers a free virtual program called Plant Pathways designed to guide Jewish people transitioning to veg-focused diets. The six-week program includes helpful emails, a supportive Facebook group, and even free one-on-one and group consultations with Jewish Veg staff members.
No matter how religious you are, or where you are on your ethical eating journey, Jewish Veg is here to make it all a little easier. As Apfelberg says, "We want to make sure that people always feel totally welcome, and we want to help support them where they are."
This article is part of Green Matters' 2022 Earth Day programming, #EarthStories: A week-long series where we're sharing environmental changemakers' personal journeys to environmentalism. We hope that reading these stories inspires you to become more dedicated to climate action, sustainable living, and changing the world.