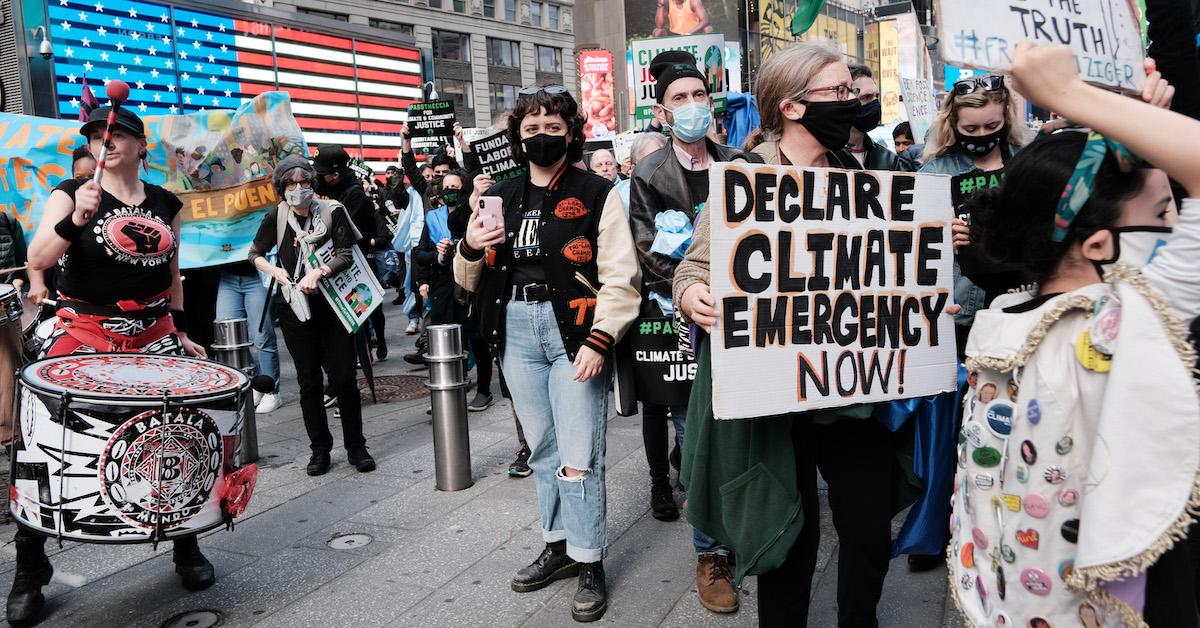 New Year's Resolutions That Will Benefit Both You and the Planet
Whether or not New Year's resolutions are your thing, it's never too late to make a resolution that will benefit both the Earth and yourself. So, if you're looking for eco-friendly New Year's resolutions, we've come up with five ideas that will help you significantly live more sustainably and feel good.
Article continues below advertisement
Remember to hold progress over perfection, and not to let the fear of making mistakes keep you from trying. If one of these New Year's resolutions is something you'd like to do, but you foresee yourself slipping up, that's no reason to hold yourself back. Just go for it, and be easy on yourself if you aren't perfect — no one is..
Do a "buy nothing" month or year.
Simply consuming less is a great way to reduce your environmental impact — and save a lot of money. A buy nothing challenge is a commitment to not buy anything unnecessary during your chosen time frame, whether it's for one month, the whole year, or any amount of time in between.
Things like food, medication, and replacing empty personal care and cleaning products of course do not count; the buy nothing challenge focuses more on clothing, accessories, and home goods.
Article continues below advertisement
Article continues below advertisement
Go plant-based for a month with Veganuary.
Article continues below advertisement
Article continues below advertisement
Up your climate activism, no matter where you are in your journey.
Article continues below advertisement
Do Yoga With Adriene's 30-day yoga challenge, MOVE.
Yoga teacher has Adriene Mishler, aka Yoga With Adriene, has 10.6 YouTube subscribers — and in honor of the new year, she is posting a new yoga class every day for the month of January, as part of a series called MOVE. As of Jan. 7, each video so far is under 30 minutes, and each class is designed to be done at home, and for all levels of yogis.
Article continues below advertisement
No matter how much experience you have, and even if you missed the beginning of the program, you can start your 30-day yoga challenge anytime. Everyone deserves to be able to take care of their body and mind, especially if you are planning to do more climate activism this year.
Article continues below advertisement
Pledge not to take air travel, as part of the "flight shame" movement.
The "flight shame" movement, as popularized by Greta Thunberg, is a movement in which environmentalists pledge to no longer travel by airplane — at least, until the aviation industry is more sustainable. (Fortunately, there are many electric plane companies working on that.) Instead, participants rely on lower-impact travel methods, such as trains, buses, electric cars, and, if you're Greta Thunberg, a zero-emission yacht.
Article continues below advertisement
Those who participate in the flight shame movement hope that their boycott of the aviation industry will inspire enough other travelers to join the movement; convince governments to more strictly regulate the aviation industry; and inspire aviation companies to innovate and develop new methods of air travel that are gentler on the planet.