7 Ways to Make Your Yoga Practice More Eco-Friendly
Here are seven tips to make your yoga practice kinder to the earth.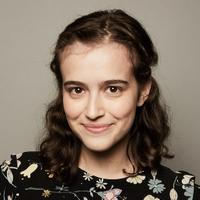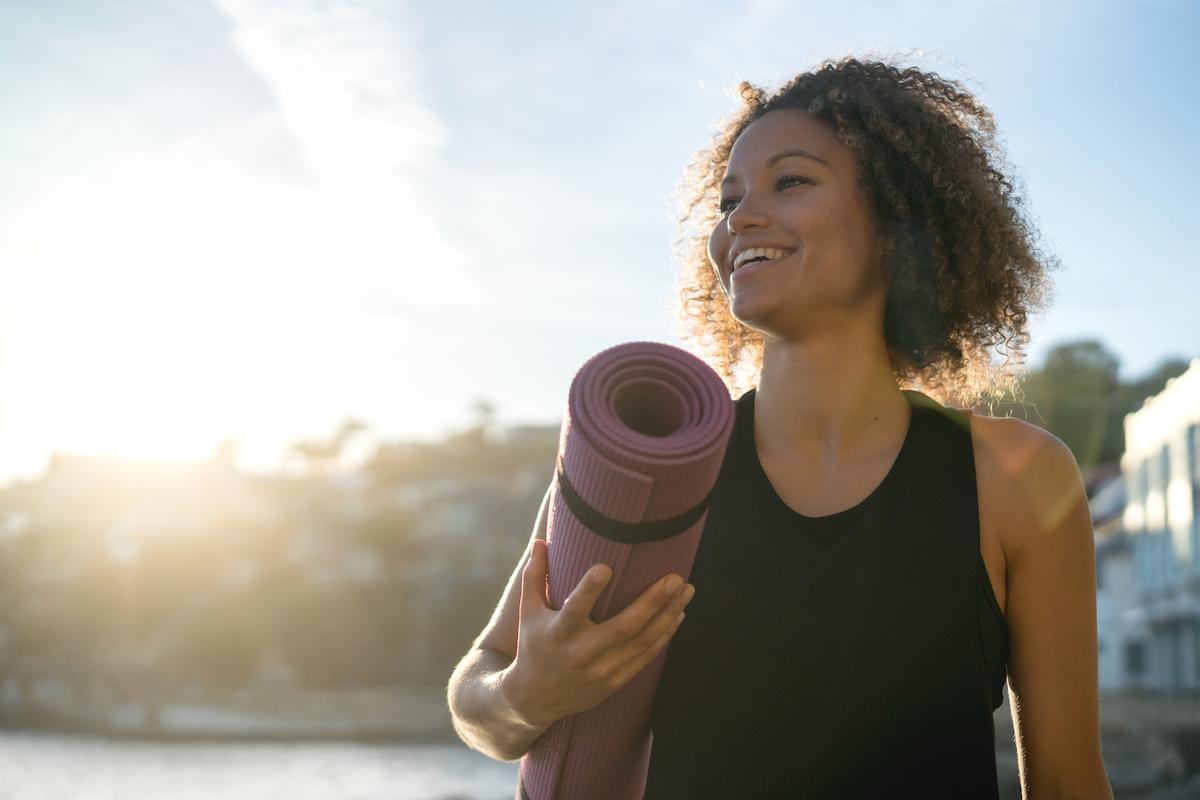 Whether you do yoga for the mental health benefits, for the exercise, or because your local studio has really good kombucha on tap, it's important — and pretty easy — to make sure your yoga practice is as environmentally-friendly as possible. Luckily, there are so many options when it comes to taking your yoga routine to the next eco level.
Article continues below advertisement
If the rise of the eco-friendly and plastic-free movement has taught us anything, it's that you don't have to fit any stereotype to be an environmentalist. Sure, people who care about the earth can be "crunchy" or a hippie. But they can also be literally anyone, because respecting the Earth is one of the most important things humans can do. And the same goes for yoga — even if you don't fit the the spiritual yogi mold, you can obviously still enjoy practicing yoga.
So, if you're interested in making sure your yoga practice is eco-friendly to the max, here are seven tips for greenifying your yoga flow.
Article continues below advertisement
1. Buy a Sustainable Yoga Mat, Blocks, and More
Article continues below advertisement
If you have your own yoga mat, blocks, or foam roller, chances are, they're made of plastic. It's best to keep using the yoga paraphernalia you already have until it wears out — but when it does, there are actually a ton plastic-free options on the market. Jade Yoga makes its mats out of natural rubber and its blocks out of natural cork; Package Free Shop sells yoga straps made of cotton and nickel; Orbi makes a cork massage roller; and Yoloha makes its yoga mats, meditation cushions, yoga knee pads, and more out of cork and recycled rubber.
2. Clean Your Mat With Earth-Friendly Products
Article continues below advertisement
If you're regularly dripping sweat onto your yoga mat — or if you're laying it down on your yoga studio's floor — you should probably give it a good cleaning every now and then. In fact, SELF spoke with Mandy Ingber, a yogi and author of the Yogalosophy book series, to get the scoop on natural yoga mat cleaning. Ingber recommends lightly cleaning your yoga mat after every use (though we won't judge you for doing it less often than that) by spritzing it with this classic zero-waste cleaner: one part white vinegar, two parts water, and a dash of essential oil. And when it's time for a deep clean, Ingber recommends scrubbing your mat with a natural soap. You could try Castile soap mixed with water, or lather up a wet washcloth with a bar of soap.
Article continues below advertisement
3. Buy Exercise Clothes Secondhand
Article continues below advertisement
It can be tempting to buy shiny new exercise clothes — especially as a treat to yourself for working out more often. But if you are in need of more exercise-friendly clothing, instead of blowing your paycheck at lululemon, opt for more a more sustainable alternative. The best option is shopping secondhand, as buying used clothing takes items out of the waste stream. You can check out your local secondhand store, websites like eBay, Patagonia Worn Wear, and apps like Poshmark or Mercari. Also, you can simply wear leggings, shorts, and t-shirts that are already in your closet, even if they aren't specifically designed for exercise .
4. Or, At Least, Buy Workout Clothes From a Sustainable Company 
Article continues below advertisement
If you'd rather buy exercise clothes new, there are a slew of brands that sell sustainably-made exercise duds. Girlfriend Collective makes its leggings, sports bras, and more from plastic water bottles and fishing nets (and in inclusive sizing); Ably makes its clothes — workout gear included — from organic cotton that has magically been waterproofed; and for a more casual exercise look, tentree plants 10 trees every time it sells a garment, each of which is made from natural or recycled materials. Also, if you're in need of something to keep your hair out of your face, Kooshoo sells all-natural headbands and hair ties.
Article continues below advertisement
5. Bring a Reusable Water Bottle to Class
Article continues below advertisement
Sure, you could spend $3 on a single-use plastic water bottle at your yoga studio's vending machine. Or, you could treat yo'self to a reusable bottle — a one-time, plastic-free purchase that can be refilled over and over (until you inevitably lose it, of course). If you like your yoga hot and your water cold, try an insulated water bottle from S'well, Yeti, or Hydro Flask. If you don't mind if your water bottle takes after you and sweats, people love Klean Kanteen bottles. If you're all about being trendy, bkr makes gorgeous glass-and-silicone bottles. And for those on a #budget, check the housewares section of your local thrift store or home store.
6. Help Make Your Favorite Yoga Studio More Eco-Friendly
Article continues below advertisement
As a customer, the managers of your favorite studio want to hear what you have to say — some studios even have customer suggestion boxes — so feel free to give them a few ideas. Most studios provide mats and blocks for students to use or rent, so suggest a few brands that make eco-friendly options for when the studio needs to replenish its stock; recommend that the studio install water fountains and sell affordable reusable bottles instead of selling bottled water; and suggest that the studio offer reusable washcloths instead of paper towels and baby wipes for customers to wipe their schvitzy faces and feet.
Article continues below advertisement
7. Take Your Practice Outside
Save a few bucks and take a break from your air-conditioned (or heated) yoga studio by getting outside. Use the opportunity to practice your flow, connect with nature, and breathe in some air that's probably fresher than the sweat-soaked atmosphere of your 6 p.m. yoga class. If the weather where you live is not ideal at the moment, another way to get some free flows in is by doing a yoga video at home. YouTube yogis such as Yoga With Adriene, Boho Beautiful, and SarahBethYoga all teach a variety of different yoga styles on their channels.