Influencers in the Sustainability Space Share Their Earth Day Resolutions (Exclusive)
Influencers in the sustainability, low-impact, and eco-friendly space give Earth Day resolutions, to help inspire you to make some this year, too.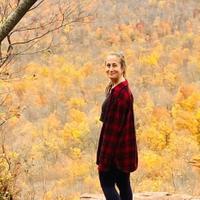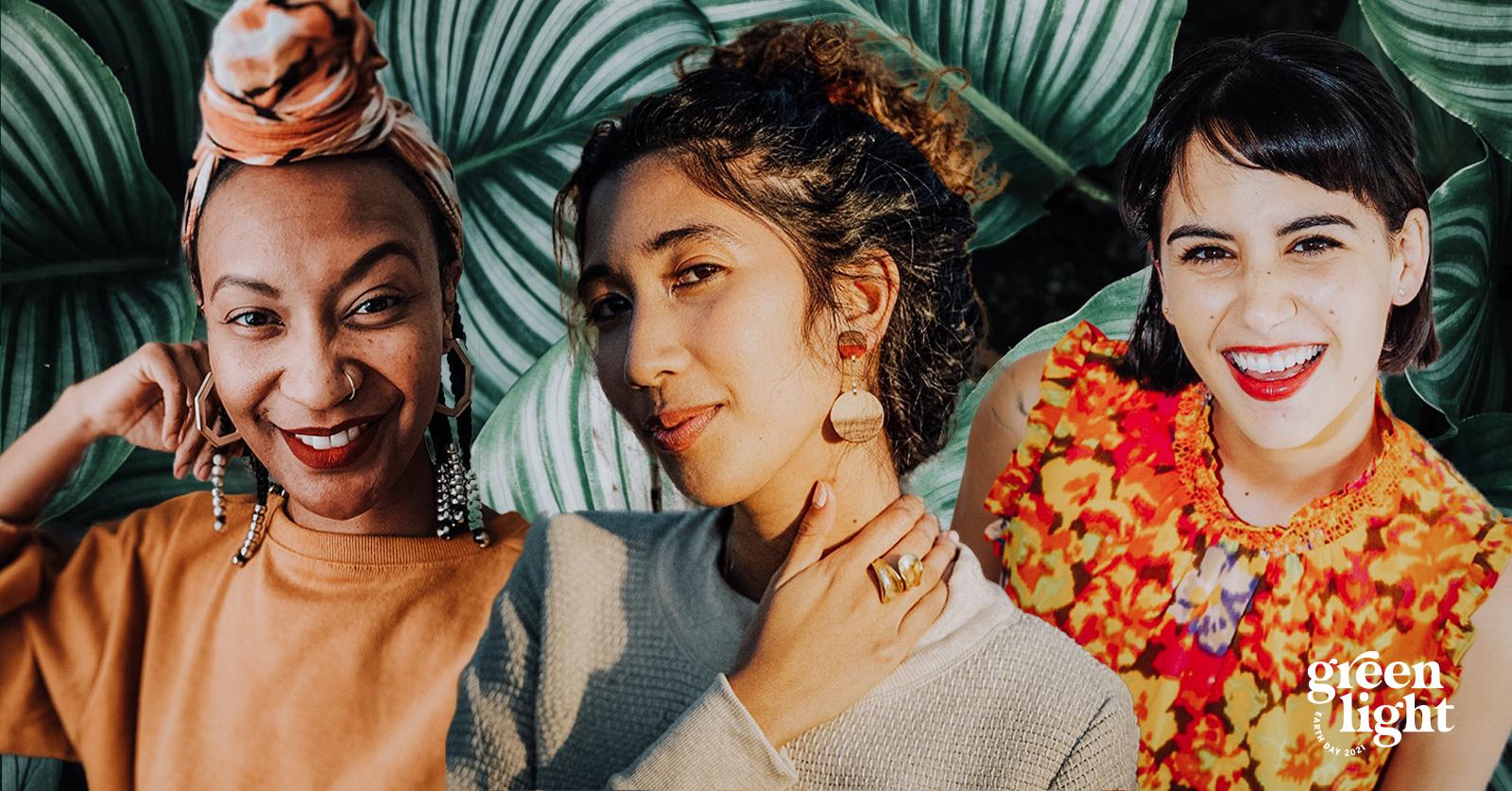 Although creating resolutions is typically a New Year's tradition, we're taking Earth Day as an opportunity to hone into our sustainability goals, in an effort to make the planet a better place. To help you come up with ideas, Green Matters spoke with several influencers in the zero-waste, sustainability, and plant-based spaces on what they hope to achieve this year sustainability-wise — hopefully they will inspire you to do the same.
Article continues below advertisement
@nicole.fragala on holding herself accountable:
Eco-friendly artist, @nicole.fragala, says:
"My main green goal for Earth Day is to hold myself accountable as much as I hold others accountable. If I demand large companies show compassion, I must also show compassion daily. If I ask government to listen, I will make sure I'm listening to my neighbors. If I ask major brands to reduce, you can bet I'm at home reducing, too. We can all start our sustainable journeys by becoming a little more mindful of our own actions!"
@sustainable_goodness on putting in the effort:
The minimalist behind @sustainable_goodness, Kate, says:
"Just do the best you can with your current circumstances. And very little bit counts."
Article continues below advertisement
@ssustainably_ on pushing for change:
Gaia, the sustainable fashionista behind the Instagram account @ssustainably_ says:
"I'd say getting as many people as possible to grasp the seriousness of the climate issues we're facing and acting on it, as a collective to push for change."
Article continues below advertisement
@oldworldnew on teaching her son and re-evaluating her own efforts:
Addie, the creator behind @oldworldnew, says:
"My sustainability goals for Earth Day (and beyond) this year are: 1. To continue to teach my son to care for the Earth and be mindful of how his actions can impact the health of our planet. 2. To step back and reassess my own efforts to live more sustainably. What is working? What isn't working? How can I make changes to improve immediate, or what goals can I set to make improvements gradually? For example, the amount of waste that I create. I can eat out less, buy things that use less packaging or more recyclable packaging when possible, and frequent the farmers market more."
Article continues below advertisement
@dangginaaa on being more mindful during the pandemic:
Self-described as an "eco-friendly hottie," @dangginaaa says:
"Yes, trying to be more mindful in era of a pandemic. Single-use plastic is at a all time high. So holding myself even more accountable. Bringing my water bottle with me everywhere I go, my reusable coffee cup, and cutlery on me. I keep a bag in my car with these items. So that I'm not tempted or use single-use plastic as a last resort. And not purchasing things I don't absolutely need."
Article continues below advertisement
@sustainablesabs on fighting for intersectional environmentalism:
Social activist @sustainablesabs writes:
"The planet needs us not just on Earth Day, but every single day. We must continue fighting for intersectional environmentalism every way we can — when we fight for a cleaner future, we're really fighting for the future of humanity. Let's make sure to use our voices to hold politicians and businesses accountable for polluting, and take individual action to reduce waste where possible. Together we can create powerful change!"
Article continues below advertisement
@browngirl_green on repairing her own clothes:
Kristy Drutman, who is behind the popular Insta account @browngirl_green, says:
"My sustainability goal this year is to learn how to mend and repair my own clothes and items so they can last longer and I won't have to buy a bunch of new items! :)"
Article continues below advertisement
@plantbasedpunkrock on green-ifying her kitchen:
Vegan artist @plantbasedpunkrock writes:
"Although I consider myself on the right track in terms of sustainability, there are definitely some things I could be doing better. My green goals for this upcoming Earth Day and beyond include purchasing reusable paper towel cloths, replacing the plastic ziplock bags with reusable ziplocks, and making more meals and coffee at home to reduce the use of plastic takeout containers."
Article continues below advertisement
@sustainability_rd on reducing food waste:
Registered Dietician and the creator behind @sustainability_rd says:
"This Earth Day, I'm committed to reducing food waste in the home! While a large amount of food waste occurs in food production before reaching our shopping carts, the average U.S. household wastes one third of its food annually! In my house, we keep a running list of all our fruits and veggies to make sure we use them before they go bad, we don't throw away perfectly good food based on a best-by or sell-by date, and we try to use what we have before buying more food."
Article continues below advertisement
@ecovegangal on being more mindful:
Podcast host and the creator of @ecovegangal, Whitney Lauritsen says:
"Earth Day is a great time to audit our 'eco-friendliness' by reflecting on what we're doing well and finding opportunities for improvement. For example, I've been examining my purchases and becoming more mindful about packaging and recycling. I've been 'wishcycling' for way too long, so I'm educating myself about what can actually be recycled and how to reduce what goes into the bin. Sometimes we need a wake-up call and Earth Day is an annual reminder. When each of us does a little better it has a big ripple effect."
Article continues below advertisement
@mama.eco on empowering people to consider their impact:
Shannon, the sustainably business consultant behind the blog Mama Eco and creator of @mama.eco says:
"My biggest goal this year and this earth month is to empower people to think about more than just their personal footprint but to think about how their sustainable habits can influence, educate and empower others. Individual action is so important and it's the seed that big impact grows from, but if individual actions don't lead to greater impact, then we're not having the effect we'd like to think we are. This Earth month, I'm doing several workshops and live discussions with the goal of spread this message: Yes it's about our individual actions, but it's even more important that those individual actions expand into collective action."
Article continues below advertisement
Need more ideas? Check out a few of ours, below:
Transitioning from single-use items in the kitchen (paper towels, aluminum foil, plastic wrap)
Exchanging liquid shower supplies for bars (soap, shampoo, and conditioner)
Thrifting instead of buying new
Eating more plant-based foods
Bringing a reusable coffee cup to the local café
Properly recycling e-waste
Composting
Buying in bulk
Remembering to check off "no utensils" when ordering food online.
Article continues below advertisement
This article is part of Green Matters' 2021 Earth Day programming, #GreenMattersGreenlight: A week-long campaign spotlighting ways you can protect the planet for Earth Day and beyond. We're celebrating planet Earth giving us the greenlight to take climate action.