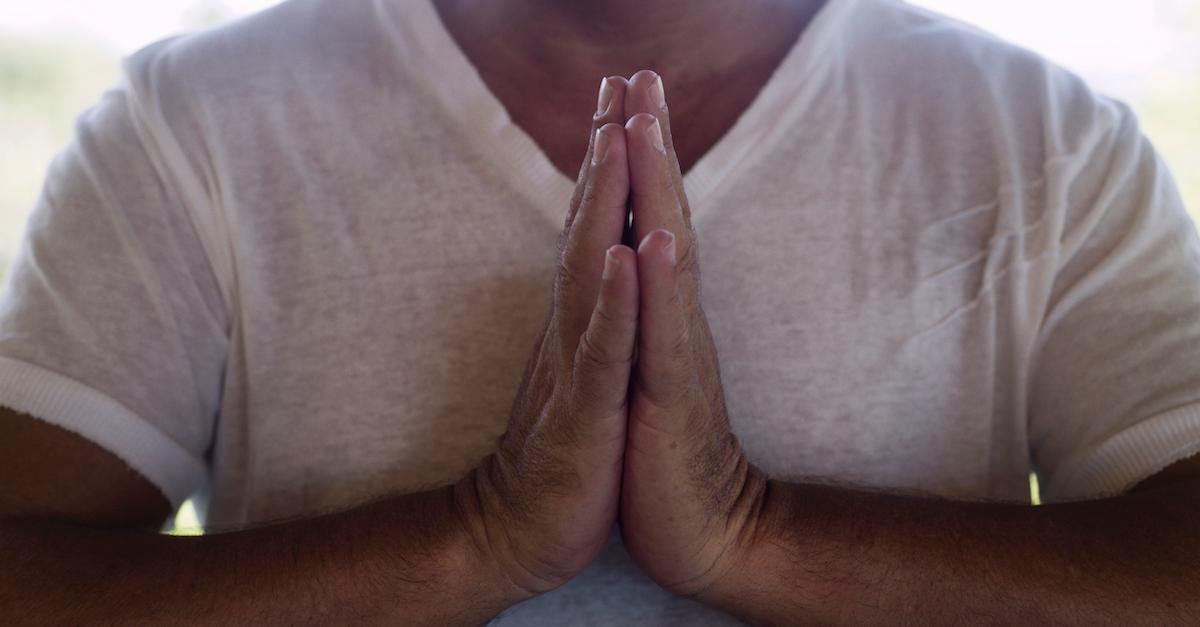 These Free Online Yoga Channels Will Ease Anxiety and Help You Find Focus
These free online yoga channels provide users with countless hours of spiritual and physical wellness.
As the COVID-19 pandemic continues to rage across the globe, people are still looking for ways to exercise their bodies and soothe their minds while stuck at home. Fortunately, YouTube is a veritable encyclopedia of Namas-delights for yoga enthusiasts. The video-sharing website contains a plethora of free online yoga channels that offer virtual classes for beginners and advanced practitioners alike. So pull out your mat, dress comfortably, and get ready to find physical and emotional balance.
Article continues below advertisement
Yoga with Adriene
Adriene Mishler's motto is to "find what feels good," which a pretty good motto for someone who's chosen career is to help others feel that way too. Mishler's quirky personality and pragmatic approach have garnered her a loyal following on YouTube, but new students are sure to find her style to be understandable, enjoyable, and approachable. Not to mention, her dog is incredible, too.
Cat Meffan
With over 225 thousand subscribers, Cat Meffen's YouTube channel is among the most popular yoga channels around. Meffan offers themed yoga classes and tutorials on yoga basics, all while providing unique insights and introspection, gleaned from a former career as a dancer and gymnast. Meffen's channel has the added bonus of including health and wellness tips as well.
Article continues below advertisement
Do Yoga With Me
Do Yoga With Me isn't just a YouTube channel, it's also a website with a massive following and an equally massive array of yoga instructors. This wide variety of instructors offer classes in specific yoga styles and at different levels, as well as offering breathing and meditation techniques to calm both the mind and the body.
Article continues below advertisement
Boho Beautiful
Boho Beautiful is a vegan-run yoga channel headed by two professional yogis, Juliana and Mark. Boho Beautiful is distinctive because they travel the world as they make their yoga videos, often filming in remote, picturesque locales. Juliana's take on concepts of positivity, spirituality, mindfulness, and healthy living is a welcome addition to the pair's already phenomenal yoga and pilates tutorials.
Article continues below advertisement
Yoga with Tim
Based out of California, Yoga with Tim is a prolific poster of yoga tutorials. Tim's YouTube channel offers at least two new yoga videos each week, many of which incorporate functional strength training into his singular blend of yoga. Tim's upbeat attitude and positive encouragement are a great way to push past your own doubts and get into a healthy, uplifting routine.
Article continues below advertisement
The Yoga Room
Bolstered by the gentle, calming presence of the studio's owner, Zelinda Yañez, The Yoga Room is a great resource for yoga practitioners of any level. Yañez's Texas-based studio is also a haven for yoga enthusiasts who may not be in the best physical state to start. Her videos are easy to follow, calming, and challenging without feeling impossible to complete.
Article continues below advertisement
Fightmaster Yoga
Fightmaster Yoga is a pretty aggressive name for something as traditionally serene as a yoga practice, but its name has more to do with the owner, Lesley Fightmaster, than it does physical combat. With a new video every week, Fightmaster Yoga has classes for everything that has to do with wellness from meditation to weight loss and every type of yoga in between. There are even yoga tutorials for pregnant people.
Article continues below advertisement
Jessamyn Stanley
With high energy, positive thinking, and a bit of a potty mouth at times, Jessamyn Stanley's yoga classes are fun to watch and designed so that anyone can do them, regardless of body type. Stanley is also a staunch advocate for the legalization of cannabis, a substance she often incorporates into her unique and authentic brand of yoga.