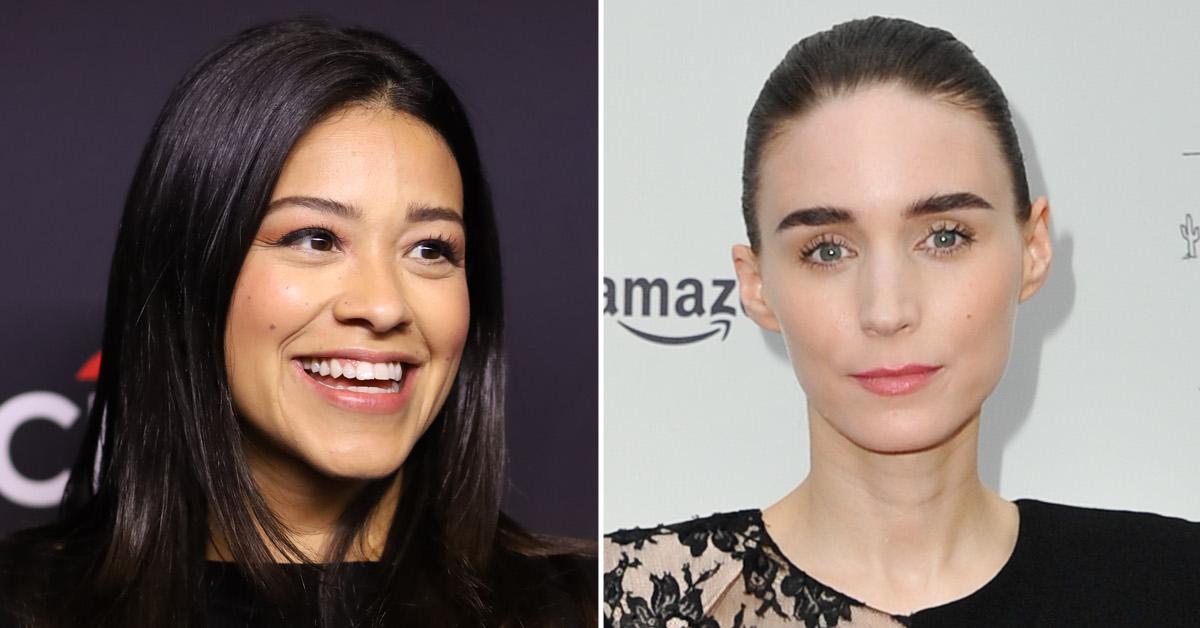 Celebrities Who Started Sustainable Slow Fashion Brands
Article continues below advertisement
Of course, shopping secondhand or simply shopping less are the best ways to reduce the impact of your wardrobe. But for those times you want to buy something new, support brands who are making an effort to be environmentally-friendly, or can't find what you need secondhand, there are a growing number of brands out there doing things pretty sustainably. We commend these five celebrities for using their platform to shine a light on sustainable fashion with their fashion brands.
Bekah Martinez, The Good Alma
In March 2021, fan-favorite Bachelor contestant Bekah Martinez unveiled her fashion line, The Good Alma. The initial drop included two cozy matching lounge sets and a reusable market bag, all made from OCS-certified organic cotton, and it sold out in less than 10 minutes. The Good Alma claims to be made in a BSCI-certified ethical factory in Portugal, all orders are wrapped in compostable packaging, and the garments are made in small batches to avoid waste.
Article continues below advertisement
"Hopefully The Good Alma is proof that companies can create more affordable, inclusive, beautiful options without sacrificing a mindful approach to sustainability," Martinez said on the brand's website.
Article continues below advertisement
Gina Rodriguez, Naja
Jane the Virgin star and Golden Globe winner Gina Rodriguez co-founded the eco-friendly lingerie company Naja along with CEO Catalina Girald. Naja is perhaps best known for making "nude" bras and underwear in inclusive skin tones and sizes, and the company also offers bralettes, swimwear, and activewear. To keep things low-impact, Naja often uses upcycled and recycled fabrics, it prints patterns digitally with water soluble inks (meaning the brand's water waste is "next to none"), and the entire brand is vegan.
Article continues below advertisement
Naja's clothing is made in a small family-run factory that only hires single mothers and women heads of household, pays fair wages and benefits, and offers flexible work policies; Naja also provides books, school supplies, uniforms, and school meals for all Naja garment workers' children.
Article continues below advertisement
Nikki Reed, Bayou With Love
Article continues below advertisement
Bayou With Love also produces clothing made from natural and recycled materials, as well as zero-waste home and beauty products, such as bamboo cotton rounds, a wooden nail brush, eco glitter, and reusable cotton produce bags.
"We are working towards a zero waste model with the smallest footprint possible, and hoping that by doing so we can pave the way for other companies to do this as well," Reed said in a statement on the website. "It only works if we are all doing this, so my goal is to make space for other companies to join, not to be the only company doing it."
Article continues below advertisement
Kat Von D, Von D Shoes
Vegan tattoo artist and musician Kat Von D is well-known for founding Kat Von D Beauty, now known as KVD Vegan Beauty, which she stepped away from in early 2020. But did you know Kat Von D also has a shoe company? Von D Shoes is a completely vegan, slow fashion, "luxe" shoe brand that Von D founded alongside Rebecca Mink, the founder of Mink Shoes. Von D Shoes' men's and women's shoes are handcrafted by an artisan family of shoemakers in Florence Italy, using animal-free materials such as vegan apple leather.
Article continues below advertisement
"We are not interested in contributing to the 'fast fashion' culture that's so destructive to the environment, and equally as destructive to the human psyche," Kat Von D wrote on the website. "We believe things shouldn't be treated in such a disposable manner, and instead, strive to make shoes that will last a lifetime."
Article continues below advertisement
Rooney Mara, Hiraeth Collective
Vegan actress Rooney Mara and her partners Sara Schloat and Chrys Wong co-founded Hiraeth Collective, a women's ready-to-wear and accessories brand that is completely animal-free. Everything is made in LA, and the brand's values include "craftsmanship, quality, comfort and respect for all living creatures."
Article continues below advertisement
According to the website, Hiraeth "was created to serve a new generation of conscious women who value quality and design but do not want to compromise on their ethical beliefs." As of March 2021, the brand seems to be between seasons, as it doesn't have anything for sale on its website.