Eco-Friendly Dresses at the 2019 Oscars Were Part of the 'Red Carpet Green Dress' Challenge
Louis Vuitton and Christian Siriano created eco-friendly gowns for the 2019 Academy Awards.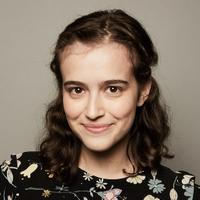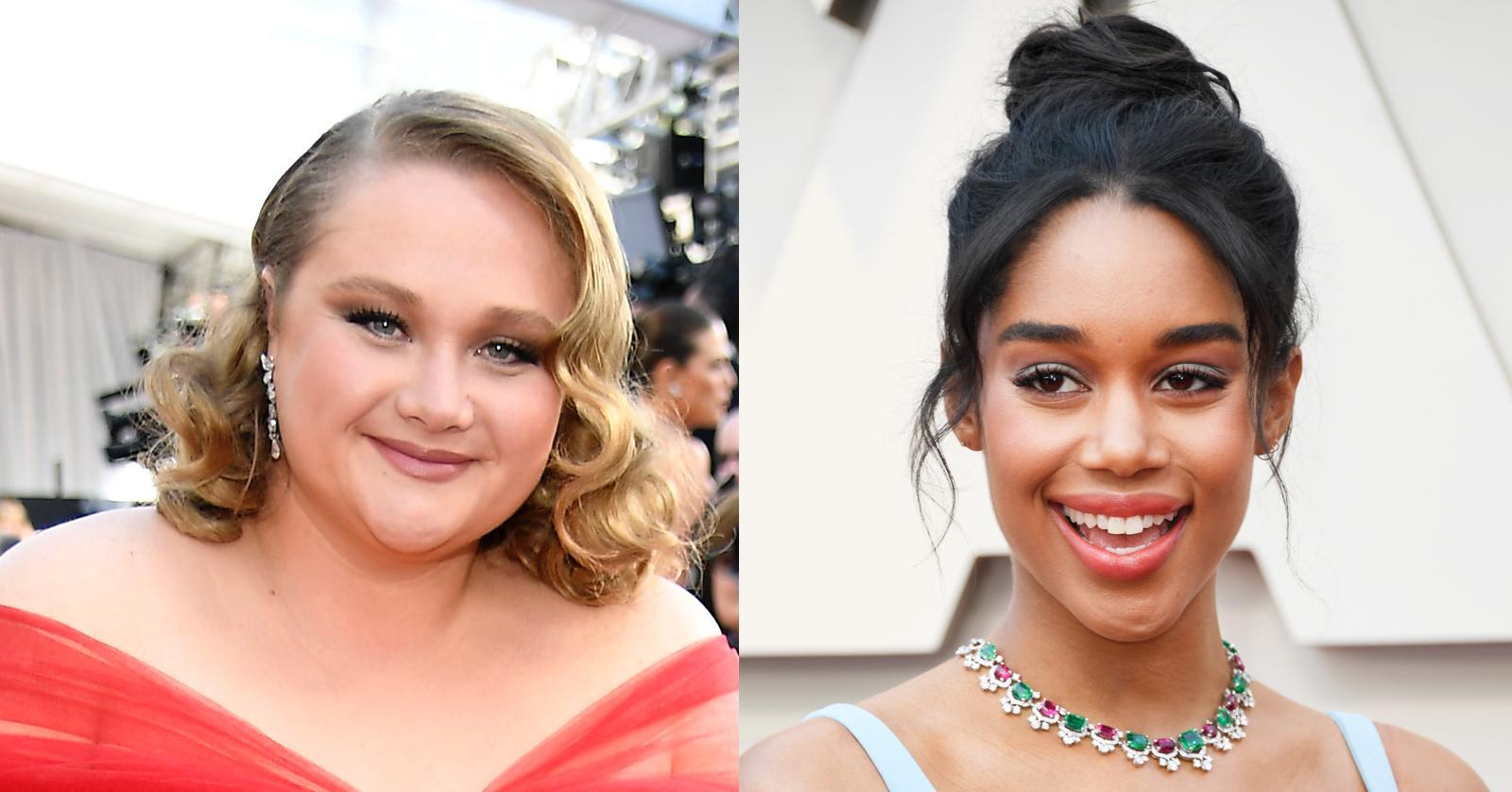 It's been 10 years since environmentalist and former actress Suzy Amis Cameron founded Red Carpet Green Dress (RCGD), an initiative that challenges designers to create sustainable fashion for celebrities to wear to red carpet events. At the 2019 Academy Awards on Sunday, Feb. 24, actresses and RCGD ambassadors Laura Harrier and Danielle Macdonald dazzled in their eco-friendly gowns made by A-list designers, The Hollywood Reporter reported. The actresses' fierce looks make it clear that sustainable fashion is beautiful, and that there's no reason to hurt the earth for a fierce look.
Article continues below advertisement
Danielle Macdonald, who starred in this year's Oscar-winning short film Skin as well Netflix's Dumplin' and Bird Box, wore a bespoke Christian Siriano gown to the awards show. As explained on RCGD's website, Siriano made Macdonald's stunning dress out of cotton crepe, and dyed it red with vegetable dye. To make the sleeves, the Project Runway winner used recycled tulle, and he worked to only produce minimal fabric waste when constructing the look.
In a statement for RCGD, Siriano explained why he is excited to be working with the organization. "I've had some incredible red carpet moments in my career but I'm particularly excited about this design as it has the potential to change the world," Siriano said. "I want to show people that eco-friendly, ethical, and sustainable fashion can also be beautiful."
Article continues below advertisement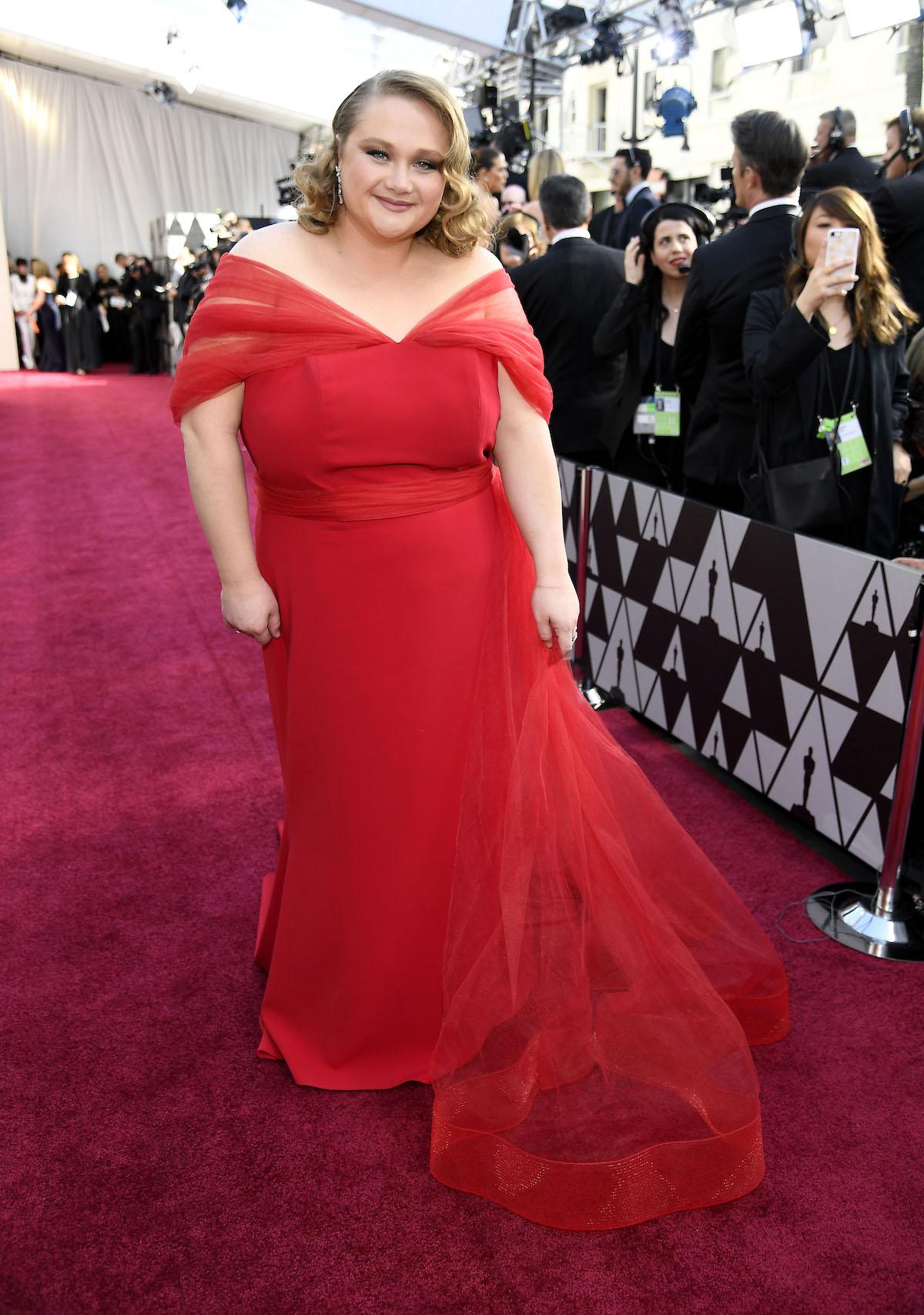 BlacKkKlansman star Laura Harrier stepped out on the Oscars red carpet in a custom-made light blue Louis Vuitton gown. The dress was made of Taroni S.p.a. crepe silk, which was certified by the Global Organic Textile Standards (GOTS), according to RCGD's website. Staff spent 450 hours hand-embroidering glass beads and Swarovski crystal shards and sequins onto Harrier's dress, all while following the STANDARD 100 by OEKO-TEX, a global testing and certification system for textiles and accessories.
Article continues below advertisement
While it's clear the makers of Harrier's beautiful Louis Vuitton gown went to great lengths to ensure it was made from natural fabrics, many people against animal cruelty do not see silk as an ethical choice. Though there are some processes that do not kill worms for their silk, more commonly, the fiber is produced by worms who are exploited and boiled alive, according to ThoughtCo. On the flip side, many people do see silk as a sustainable choice, since it is a plastic-free and biodegradable fiber.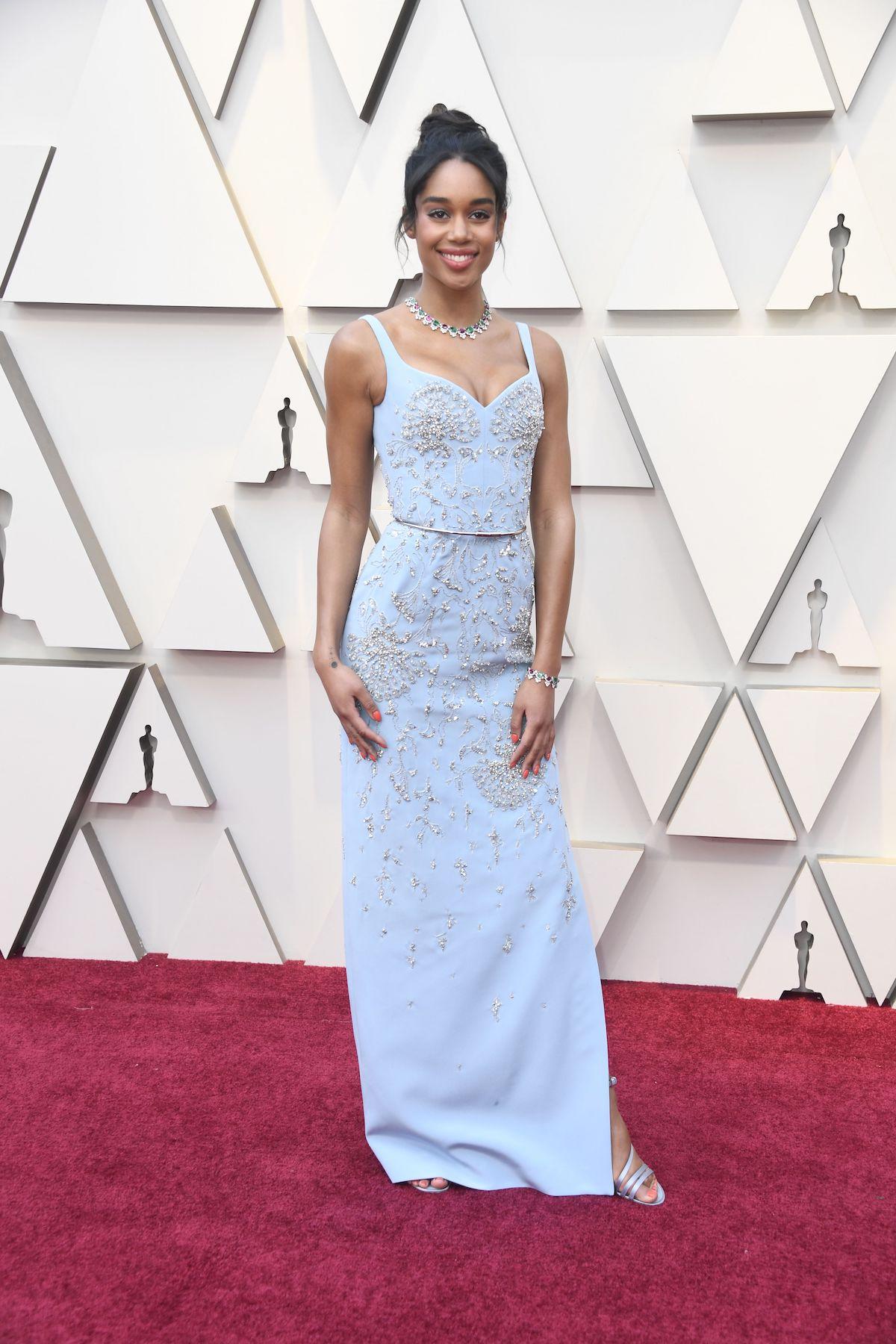 Article continues below advertisement
As explained on RCGD's website, for the organization to certify a designer's work as an eco-conscious outfit, it must be "made from sustainable materials, including organic, recycled or repurposed fibers." For bonus points, the garment should also feature "hand-made detailing or incorporating natural dye processing, with a dedicated focus on minimal negative impact on the environment, and environmentally and socially responsible design."
Suzy Amis Cameron founded Red Carpet Green Dress in 2009 while on the press tour for Avatar, which her husband James Cameron directed. Since its inception, RCGD has worked with fashion labels including Vivienne Westwood, Armani, and Reformation, as well as actors including Gina Rodriguez, Kellan Lutz, and Emma Roberts, as per the organization's website.
Article continues below advertisement
Even though there are many sustainable and eco-friendly fashion brands on the market these days, as a whole, fashion is an incredibly wasteful and environmentally-destructive industry. According to Forbes, the fashion industry is the second biggest source of industrial pollution, and it contributes to 10 percent of worldwide carbon emissions. Additionally, according to a survey conducted by Savers, an average of 26 billion pounds of clothing and textiles end up in U.S. landfills each year, rounding out to about 81 pounds per person, the Huffington Post reported.
The Red Carpet Green Dress Initiative is shining a light on the fact that eco-friendly garments can be just as beautiful as the garments that are contributing to the destruction of our planet. Here's hoping RCGD continues to expand throughout Hollywood, inspiring fans to become more conscientious when it comes to buying clothes.