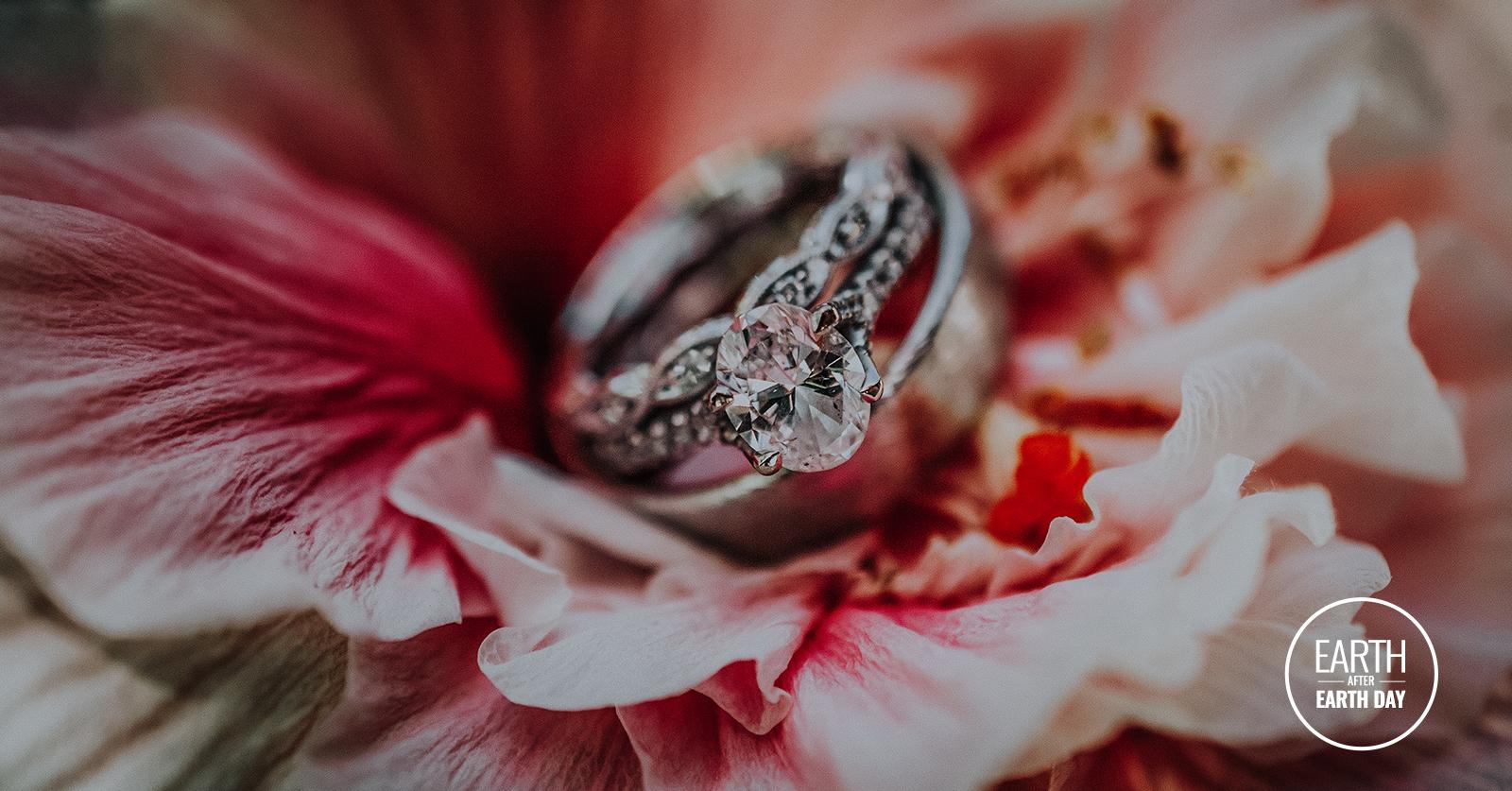 Why You Should Consider Ethical and Sustainable Diamonds
A sparkler on your ring finger might be pretty, but it's fairly possible that it was acquired by slave labor, underpaid workers, and in unsafe, life-threatening conditions. If your diamond wasn't sustainably sourced, then chances are it is doing more harm than good.
Article continues below advertisement
The truth about diamond engagement rings is that there is no tradition behind the popularized concept. In fact, perpetuating the idea of diamond engagement rings was actually a marketing scheme by De Beers Group, an international corporation specializing in diamond exploration, mining, retail, raining, and manufacturing. The marketing team at De Beers popularized the diamond engagement ring in the 20th century, a time when De Beers controlled 90 percent of the diamond market.
Much like the argument people make for Valentine's Day, the truth about engagements is that diamonds are only associated thanks to successful marketing. Diamond engagement rings are a commercial commodity; there is no sentimental tradition behind them.
Article continues below advertisement
Africa is the epicenter of global diamond production, a majority of which is managed by the aforementioned De Beers. Africa produces half of all diamonds; since diamond mining began in 1866, Africa has produced $158 billion worth of diamonds. That's 1.9 billion carats.
So, diamonds come from Africa. Who cares, right? What's the big deal? The issue with mined diamonds is multi-faceted. When the child of a Dutch farmer found the first 22-carat diamond in what's now South Africa back in 1866, it kicked off a diamond rush. Miners flocked to the area soon after the second diamond was discovered (an 83-carat) and ever since, Africa led the world in diamond production. But part of the problem is De Beer's monopoly over the industry. With so much control over the market, De Beer oversaw (and still oversees) much of the supply-and-demand and pricing.
Article continues below advertisement