Latinx-Owned and Hispanic-Owned Sustainable Companies to Support During National Hispanic Heritage Month
National Hispanic Heritage Month is the perfect time to support small Latinx-owned and Hispanic-owned companies — especially ones with sustainable practices and products.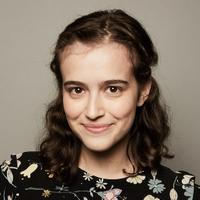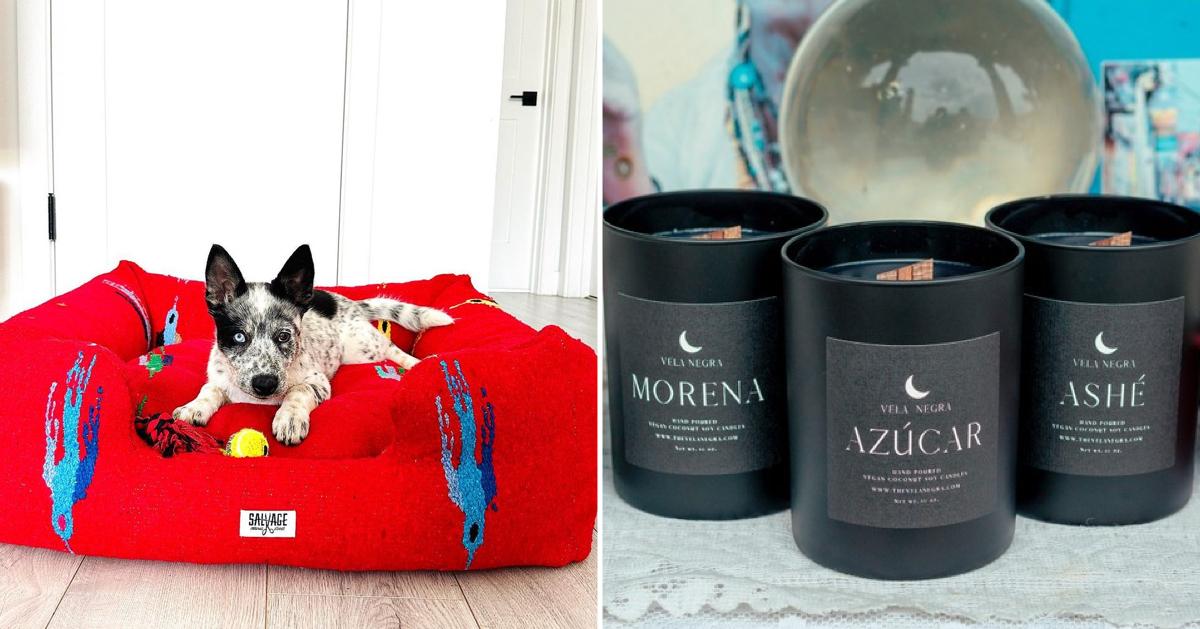 The month spanning Sept. 15 to Oct. 15 marks National Hispanic Heritage Month, a time to celebrate and honor Hispanic and Latinx Americans, and the contributions and culture they have shared with society.
"National Hispanic Heritage Month, which is also referred to as Hispanic and Latinx Heritage Month, "traditionally honors the cultures and contributions of both Hispanic and Latino Americans as we celebrate heritage rooted in all Latin American countries," reads an official statement from the National Park Service's website. "During this month and throughout the year, we, and our partners, share history, heritage, and accomplishments of Hispanic and Latino Americans of past and present."
Article continues below advertisement
There are so many awesome Latinx-owned and Hispanic-owned small businesses that also have sustainable missions or products, and we've rounded up 10 of our favorites below, in honor of National Hispanic Heritage Month. So if you'd like to show your support this month — or anytime at all — read on for a few of our favorite eco-friendly companies owned by Latinx or Hispanic entrepreneurs.
Ere Perez Natural Cosmetics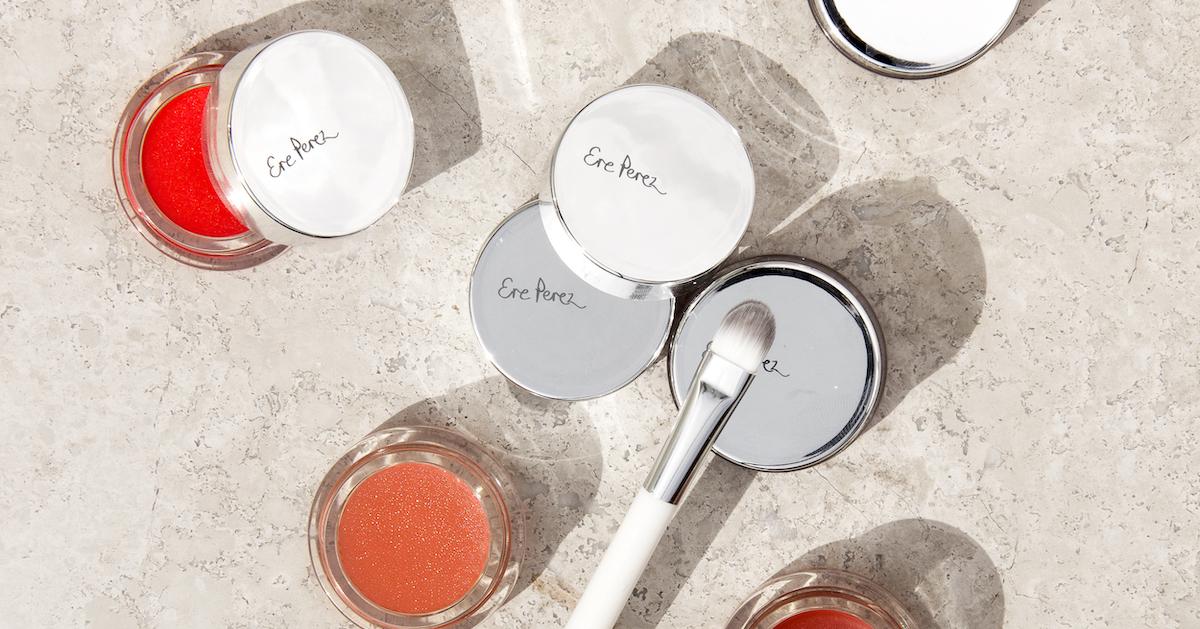 In 2002, entrepreneur Ere Perez founded her namesake beauty and skincare company, Ere Perez Natural Cosmetics. The brand is cruelty-free, vegan (with the exception of one product), and some of its offerings are even sold completely plastic-free.
In a September 2023 interview with Green Matters, Ere Perez herself told us about her most treasured product at the company: the eco-friendly Coco Crayons. "They're an incredible multitasking product that's not only completely plastic-free but also biodegradable," she said. "We've waved goodbye to traditional lipstick and embraced a solution that's kind to the environment and also enhances your skin's natural beauty."
Article continues below advertisement
Selva Negra
Founded by Latina designers Kristen Gonzalez and Sam Romero, Selva Negra is your new favorite ethical fashion brand. The Selva Negra team locally and ethically sources fabrics (including some deadstock fabrics), they mail orders out in zero-waste packaging, they use fabric remnants to make things like scrunchies, and the company donates money to a variety of charities. The brand's offerings include airy dresses, fashion-forward jumpsuits, stylish trousers, reusable face masks, and more.
Article continues below advertisement
Fresa Thrift
Fresa Thrift is a Latina-owned and operated curated vintage shop, which you can shop on the company's website, Instagram, Depop, or Etsy pages. On Fresa Thrift, you'll find vibrant vintage homewares, funky vintage purses, vintage jewelry and clothing, and more.
Article continues below advertisement
The Lit. Bar
Founded and owned by African American and Puerto Rican activist Noëlle Santos, The Lit. Bar is a bookstore (that includes a wine bar and café) located in the Bronx. If you live in the New York City area, you can shop The Lit. Bar in-person — and if not, you can support the bookstore by ordering online books online via its Bookshop.org page.
Article continues below advertisement
Naja
Naja is a size-inclusive, skin tone-inclusive underwear, bra, swimwear, and activewear brand founded by CEO Catalina Girald and actress Gina Rodriguez. The company makes its "nude" bras in a wide variety of sizes and shades representing the spectrum of skin colors, which is a welcome and necessary change in the industry from brands that ignorantly throw the name "nude" on one random shade of beige.
Naja also has a zero-waste collection of garments made from recycled remnant fabric, the team uses a variety of other eco-friendly techniques, and Naja's factory pays fair wages to its employees, who are primarily single mothers or women heads of household.
Article continues below advertisement
Cena Vegan
If you're in the Los Angeles area, a trip to Cena Vegan (or ordering takeout from there) is a must. Cena Vegan is a 66-percent Latin American-owned food cart that makes incredible vegan Mexican street food with "authentic Latin American flavors." And bonus: Cena Vegan uses compostable packaging, and locally sources many of its ingredients.
Article continues below advertisement
Lil' Libros
Businesswomen and mothers Patty Rodriguez and Ariana Stein are the founders behind Lil' Libros, a company that publishes and prints bilingual English and Spanish children's picture books. Lil' Libros' selection of bilingual books, which are written and illustrated by Latinx authors and artists, celebrate Latin American culture; tell the story of cities like San Juan, Lima, and Havana; introduce concepts like colors, numbers, and anatomy; and more. Lil' Libros make a perfect gift for any child, even if no one in their household speaks Spanish, as the book can be their first introduction to the language.
Article continues below advertisement
Salvage Maria Goods
Salvage Maria Goods is an LA-based company that handmakes pet beds, blankets, and reusable face masks, all from deadstock fabrics, textiles sourced from Mexico, and yarn woven out of recycled clothing. Plus, the zero-waste brand saves every fabric scrap for future projects; and the team works with multiple dog rescues and charities in their community. Founder Janeesa Maria draws inspiration from her Mexican roots and her local surroundings in Venice, Calif. to design Salvage Maria's gorgeous products.
Article continues below advertisement
Axiology
In 2013, Ericka Rodriguez found out that all the makeup she'd been using was tested on animals, which inspired her to start making her own lipsticks. That hobby soon evolved into her founding Axiology, a completely cruelty-free, vegan, and plastic-free makeup company. The brand's makeup products are multi-use and can be used on the entire face, and they're packaged in nothing but paper, making them delightfully zero waste.
Article continues below advertisement
Vela Negra
Aisha Cort founded candle company Vela Negra, which was influenced greatly by her Afro-Cuban and Guyanese heritage, as well as places she has lived, including Cuba and Puerto Rico.
Vela Negra translates to black candle — which is appropriate, since the company's candles are made with a unique black wax, which is composed of 100 percent vegan coconut soy wax. The wax is hand poured into beautiful vessels, made from materials including wood and marble; and the company claims that all the wooden wicks, dye, and fragrances are all sourced ethically.
This article, originally published on Sept. 25, 2020, has been updated.