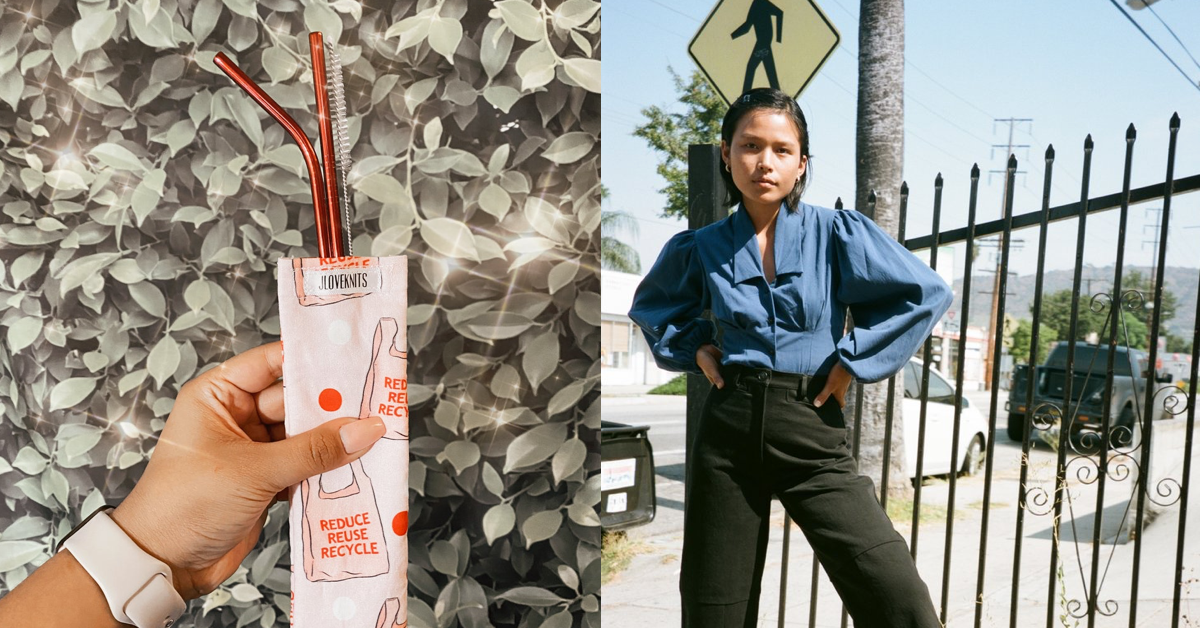 Latinx-Owned Sustainable Companies to Support During National Hispanic Heritage Month
National Hispanic Heritage Month is the perfect time to support small Latinx-owned and Hispanic-owned companies — especially ones with sustainable practices and products.
The month spanning Sept. 15 to Oct. 15 marks National Hispanic Heritage Month, a time to celebrate and honor Hispanic and Latinx Americans, and the contributions and culture they have shared with society.
"National Hispanic Heritage Month ... traditionally honors the cultures and contributions of both Hispanic and Latino Americans as we celebrate heritage rooted in all Latin American countries," reads an official statement from the holiday's website. "During this month and throughout the year, we, and our partners, share history, heritage, and accomplishments of Hispanic and Latino Americans of past and present."
Article continues below advertisement
There are so many awesome Latinx-owned and Hispanic-owned small businesses that also have sustainable missions or products, and we've rounded up 10 of our favorites below, in honor of National Hispanic Heritage Month. So if you'd like to show your support this month — or anytime at all — read on for a few of our favorite eco-friendly companies owned by Latinx or Hispanic entrepreneurs.
Selva Negra
Founded by Latina designers Kristen Gonzalez and Sam Romero, Selva Negra is your favorite new ethical fashion brand. The Selva Negra team locally and ethically sources fabrics (including some deadstock fabrics), they mail orders out in zero-waste packaging, they use fabric remnants to make things like scrunchies, and the company donates money to a variety of charities. The brand's offerings include airy dresses, fashion-forward jumpsuits, stylish trousers, reusable face masks, and more.
Article continues below advertisement
Fresa Thrift
Fresa Thrift is a Latina-owned and operated curated vintage shop, which you can shop on the company's website, Instagram, Depop, or Etsy pages. On Fresa Thrift, you'll find vibrant vintage homewares, funky vintage purses, vintage jewelry and clothing, and more.
Article continues below advertisement
The Lit. Bar
Founded and owned by African American and Puerto Rican activist Noëlle Santos, The Lit. Bar is a bookstore (that includes a wine bar and café) located in the Bronx. If you live in the New York City area, you can shop The Lit. Bar in-person — and if not, you can support the bookstore by ordering online books online via its Bookshop.org page.
Article continues below advertisement
Naja
Naja is a size-inclusive, skin tone-inclusive underwear, bra, swimwear, and activewear brand founded by CEO Catalina Girald and actress Gina Rodriguez. The company makes its "nude" bras in a wide variety of sizes and shades representing the spectrum of skin colors, which is a welcome and necessary change in the industry from brands that ignorantly throw the name "nude" on one random shade of beige.
Naja also has a zero-waste collection of garments made from recycled remnant fabric, the team uses a variety of other eco-friendly techniques, and Naja's factory pays fair wages to its employees, who are primarily single mothers or women heads of household.
Article continues below advertisement
Cena Vegan
If you're in the Los Angeles area, a trip to Cena Vegan (or ordering takeout from there) is a must. Cena Vegan is a 66-percent Latin American-owned food cart that makes incredible vegan Mexican street food with "authentic Latin American flavors." And bonus: Cena Vegan uses compostable packaging, and locally sources many of its ingredients. If you don't live on the West coast, have no fear: you can online order Cena Vegan's proprietary Plant Ranch plant-based proteins, including the Al Pastor, Carne Asada, and Pollo Asado.
Article continues below advertisement
Lil' Libros
Businesswomen and mothers Patty Rodriguez and Ariana Stein are the founders behind Lil' Libros, a company that publishes and prints bilingual English and Spanish children's picture books. Lil' Libros' selection of bilingual books, which are written and illustrated by Latinx authors and artists, celebrate Latin American culture; tell the story of cities like San Juan, Lima, and Havana; introduce concepts like colors, numbers, and anatomy; and more. Lil' Libros make a perfect gift for any child, even if no one in their household speaks Spanish, as the book can be their first introduction to the language.
Article continues below advertisement
Salvage Maria Goods
Salvage Maria Goods is an LA-based company that handmakes pet beds, blankets, and reusable face masks, all from deadstock fabrics, textiles sourced from Mexico, and yarn woven out of recycled clothing. Plus, the zero-waste brand saves every fabric scrap for future projects; and the team works with multiple dog rescues and charities in their community. Founder Janeesa Maria draws inspiration from her Mexican roots and her local surroundings in Venice, Calif. to design Salvage Maria's gorgeous products.
Article continues below advertisement
JLOVEKNITS
If you need a new face mask or a zero-waste alternative to something single-use, Latinx-owned, women-owned small business JLOVEKNITS has got you covered. Not only that, but many of the fabrics owner Jessica uses feature awesome intersectional feminist designs. Products include reusable sandwich bags, cup cozies, cotton face pads, straw pouches, and face masks.
Article continues below advertisement
Golden Ponies
Golden Ponies is a sustainable luxury fashion accessory brand based in Guadalajara, México, offering worldwide shipping. In an effort to combat the fast fashion industry, everything is made to order — Golden Ponies does not have a warehouse or stock. The company specializes in purses and shoes, many of which are made from leftover or deadstock fabric; every product is vegan, a sustainable choice that keeps Golden Ponies far from the polluting leather industry; and the team hopes to be completely plastic-free in the future. Be warned: this is luxury fashion at luxury prices.
Article continues below advertisement
Pinkness Co.
Founded by Afro-Latina entrepreneur Farah Pink, Pinkness is a cruelty-free and vegan skincare brand that offers two skincare products: the Forever Flawless Beauty Oil and the Feeling Bright Face Mist (both of which appear to be packaged in glass). The NYC-based brand also sells reusable cotton tote bags, and the Pinkness Instagram page is filled with inspirational quotes and self-care ideas.