Kat Von D's Makeup Collection Goes 100% Vegan For 10th Anniversary
Kat Von D is launching a 10 Year Anniversary Collection that's completely vegan.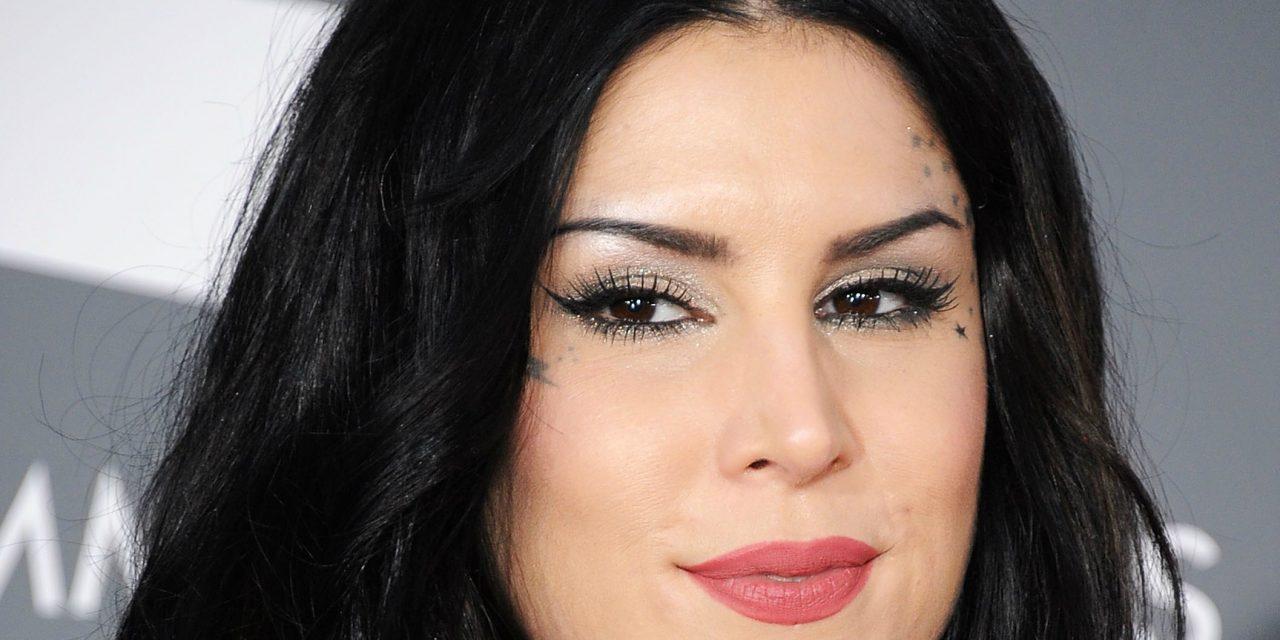 As more and more people choose to keep meat and animal by-products off their plates, cruelty-free products have gained popularity. Kat Von D might be famous for her tattoo artistry, but the celeb's makeup company, Kat Von D Beauty, has become a go-to for vegans in search of animal-free options. The brand is launching a 10 Year Anniversary Collection which will offer limited edition vegan items.
Article continues below advertisement
The 10-year anniversary palette will have ten vegan shades which are named after her "muses" and range in colors from reds to blues to purples. In a teaser video, Von D reveals the gold and black packaging of the pallet. Other items in Kat Von D Beauty's Anniversary Collection include a five-piece cruelty-free brush set, two new shades of Everlasting Liquid Lipstick and Studded Kiss, and a highlighter.
Article continues below advertisement
While the brand has a specific punk rock image, they make the effort to be accessible to beginners and pros. That goes for ethically conscious makeup lovers, as well. While the line has been around for nearly a decade, it worked in vegan principles in 2016 when their makeup became free of any animal products or by-products. Making the shift required another level of creativity since common makeup ingredients like beeswax and carmine were no longer used. To help communicate with fans, any Kat Von D Beauty products stamped #VeganAlert give a clear signal that the item is green lit for vegans.
The company skips animal testing as well. The pledge "Kat Von D Beauty never tests on animals—and never will" is often reiterated throughout the brand's messaging.
Article continues below advertisement
Kat Von D is a vegan and animal activist herself and saw the need for high performing beauty products that vegans could reach for in their makeup arsenal use without having to worry about ethics. It also aligns with her aim to keep her company's ethos authentic and in line with her values.
Article continues below advertisement
Kat Von D has also been working on other ways to support this cause and created the Kat Von D Beauty Pro Program for makeup pros. Von D asserts it's the only pro makeup membership "with a cause" and it will make donations to animal rights charities.
Article continues below advertisement
Von D's efforts as a leader in the vegan community have not gone unnoticed. She was given the 2017 Vegan Celebrity of the Year award and her products have won awards such as Libby Award For Best Cruelty-Free Cosmetic and the 2017 Allure Reader's Choice Award for best beauty products.
Makeup lovers everywhere can get their hands on this new vegan makeup on May 5th. According to a public statement, Von D chose Cinco de Mayo "in celebration of my Latina roots + the country I was born in."