14 Fun Summer Crochet Projects to Keep You Busy, From Beginner to Advanced
These fun summer crochet projects will definitely keep you busy and entertained. Create flower garlands, a picnic blanket, and more.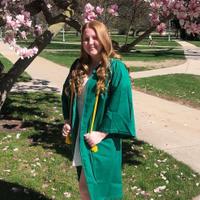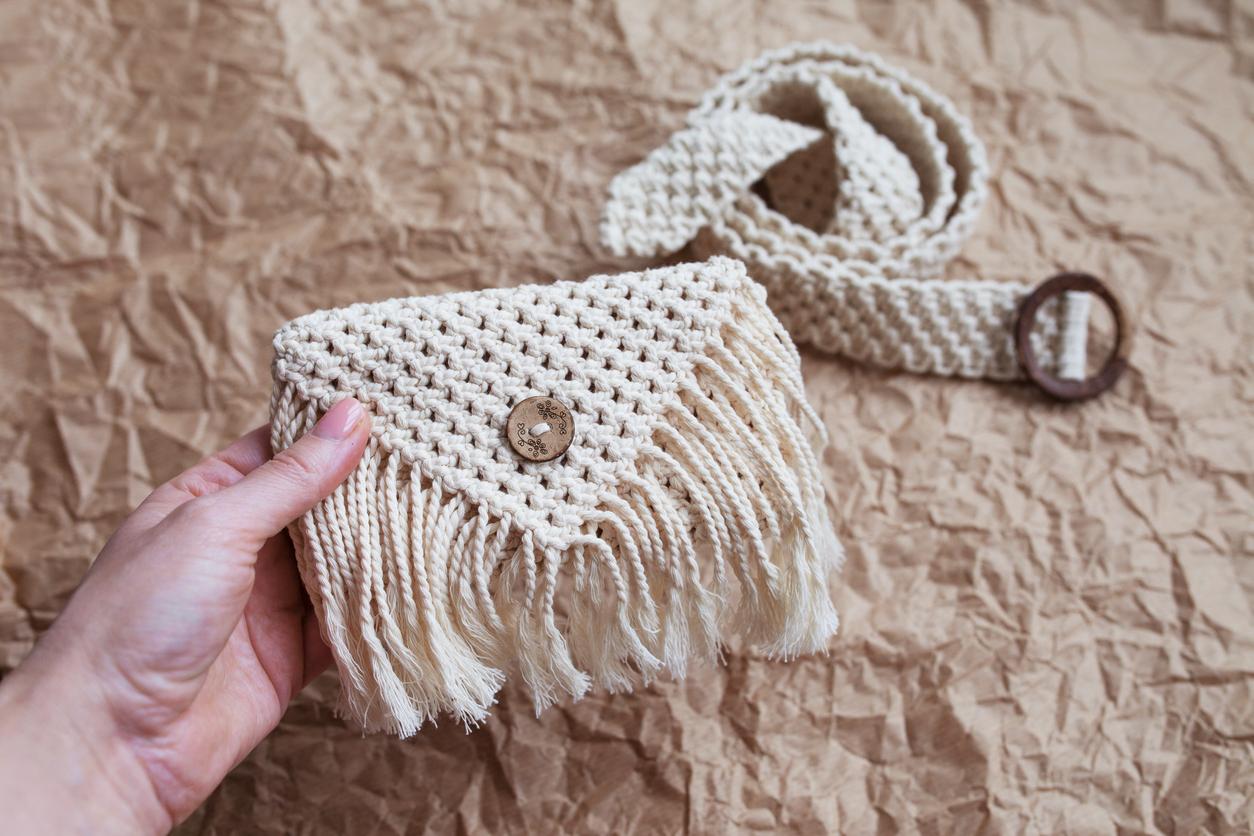 Crocheting is a great way to pass the time during the summer, especially when there are so many fun patterns to choose from. Between home decor, clothing, and accessories, you will have enough summer crochet projects to keep you busy.
All of these ideas can be tailored to match your skill level, so don't be afraid to give any of them a shot. And remember — crochet is an art form. The whole concept is about making something unique to you.
Article continues below advertisement
Crochet a sunglasses case.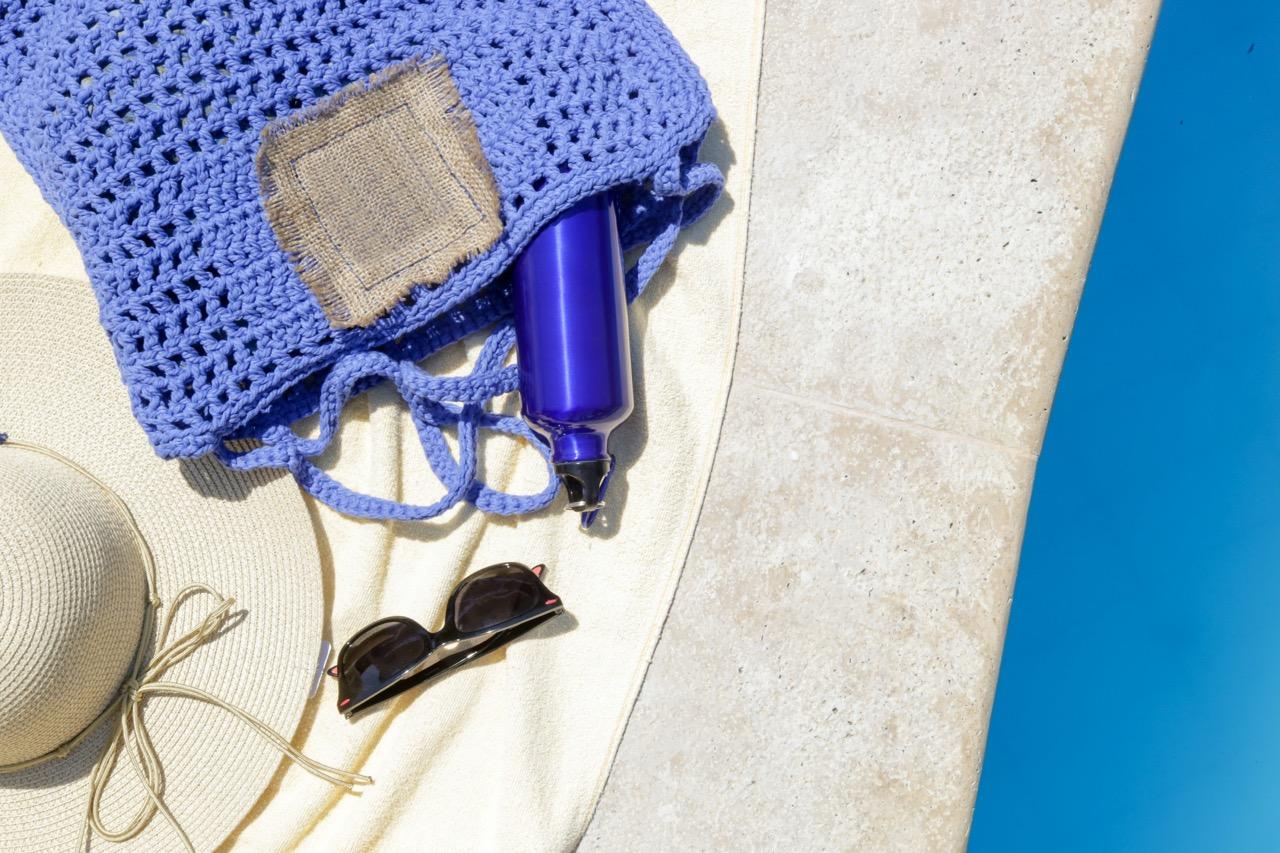 After embarking on numerous outdoor adventures, losing your sunglasses is not uncommon. Crocheting a case could save the day — if you misplace them again, the colorful yarn might catch your eye and make them easier to find. This pattern from Sew Homey is super modern and will help keep your shades nice and safe. For a brighter case, check out this warm design by Vickie Howell.
Make a crochet beach ball.
A crocheted beach ball has two functions: It's used for either entertainment or decoration. Instead of going out and buying an actual beach ball or beach-themed decor, you can make a higher-quality version right at home. Persia Lou's stuffed beach ball pattern is easily customizable and ideal for new crocheters. It would make for a funky throw pillow or children's toy too!
Article continues below advertisement
These crocheted freeze pop holders are super fun for summertime.
Kids will go crazy over these freeze-pop holders. Not only are they practical, but they're also incredibly adorable. The best part about this crochet project is that it can be as simple or as complex as you want, which is why it's perfect for all skill levels. Beginners can start with a basic sleeve, eventually working up to something like this crocodile holder from Jo to the World Creations.
Article continues below advertisement
Summer-ify your room with this adorable flower garland crochet pattern.
Flowers are a classic decor choice — they never go out of style. This crocheted flower garland pattern by Carla Griscti is a great way to add a summery touch to your space. You'll be able to use this garland time and time again, if not year-round. And with the internet at our fingertips, it's possible to find designs for just about any type of flower.
Article continues below advertisement
Crochet a fruit hammock for all of your farmer's market finds.
A thrift fruit bowl is lovely, but a fruit hammock takes things to the next level while saving you some counter space. Heart Hook Home created this easy yet gorgeous design to hold all of your finest treasures, whether from the local market, your garden, or the nearest grocery store. This little hammock could be holding your fruits and veggies in no time.
Article continues below advertisement
Upgrade your space with some bright crochet pillows.
Resisting the seasonal decor section at the store can be a struggle, but these crocheted pillows make it easier. Living sustainably doesn't mean missing out on all the little things you enjoy — sometimes, it just means you have to get creative. This fun pattern by Mallory Krall is surprisingly simple and will add that exciting pop of color for the summer.
Article continues below advertisement
Grab your brightest yarn and get started on this crocheted picnic blanket.
Blankets are one of the greatest crochet projects to begin. There are endless designs, themes, colors, and patterns, so it's easy to personalize. Plus, blankets have so many uses — you can use them to stay warm in the winter or for a picnic in the summer. Try this granny square picnic blanket from The Crochet Swirl!
Article continues below advertisement
This crocheted drink cozy will come in handy at all those picnics in the park.
Most of us have probably been given a random, free drink cozy at some point, but it's rarely ever cute. So if you already have the supplies at home, why not make one you like? Sarah Maker's ombre drink cozy pattern is vibrant and fitting for the season. Beginners and experts alike will be able to handle this project with no problem.
Article continues below advertisement
Give your pots a makeover with these amazing crocheted plant covers.
Have your plants been looking boring lately? Well, no worries — you can give them a spectacular makeover with these charming plant covers from The Inspired Wren. A crochet plant holder is a nice way to spice up your plant collection or home garden for the season. If solid colors aren't exciting enough, you could go the extra mile and try this teddy bear planter pattern by Thoresby Cottage.
Article continues below advertisement
Tired of bucket hats? Try this sun hat crochet pattern instead.
Granny square bucket hats are awesome and incredibly beginner-friendly, but if you're ready to step it up, you can try crocheting a sun hat instead. KnitcroAddict's pattern uses raffia yarn, so it's very durable. However, the durability comes at a cost — raffia tends to be more difficult to work with due to its unique texture. Your hard work will certainly pay off, especially when it's time for a beach day.
Article continues below advertisement
Live out your fashion designer dreams by crocheting a beach cover-up.
Designing your own clothing is special because it's completely tailored (literally) to your body and style preferences. And it's not as challenging as you might think. Off the Beaten Hook's cover-up pattern is manageable for beginners and will yield great results, not to mention save you a few dollars. There's nothing better than creating a functional and fashionable piece with your own two hands.
Article continues below advertisement
You could try your hand at this crochet pattern for shorts too.
If you're not in the market for a swimsuit cover, maybe you can try crocheting a pair of shorts on those long, hot days in the sun. KnitcroAddict has delivered again with this lovely, wide-leg, crocheted shorts pattern. The design calls for a white-colored yarn, but you can make it as colorful or neutral as you'd like — you're the creator, after all!
Article continues below advertisement
This boho purse crochet pattern is perfect for summer.
For those who have made enough granny square tote bags to last a lifetime, it might be time to try this boho purse pattern by Make and Do Crew. This project will allow you to practice new techniques and improve your skills. And once you're finished, you'll have a stylish, new accessory to accompany your outfits.
Article continues below advertisement
Plan on hosting a lot of dinners this season? You need these crocheted placemats.
Crocheting your placemats is a wonderful way to add a personal touch to the dinner table. Stitching Together has designed a timeless placemat to impress your friends and elevate your dining experience. Before you start, it's important to note that it's best to use cotton yarn for any project that must be washed — this will help protect your work and keep it intact.